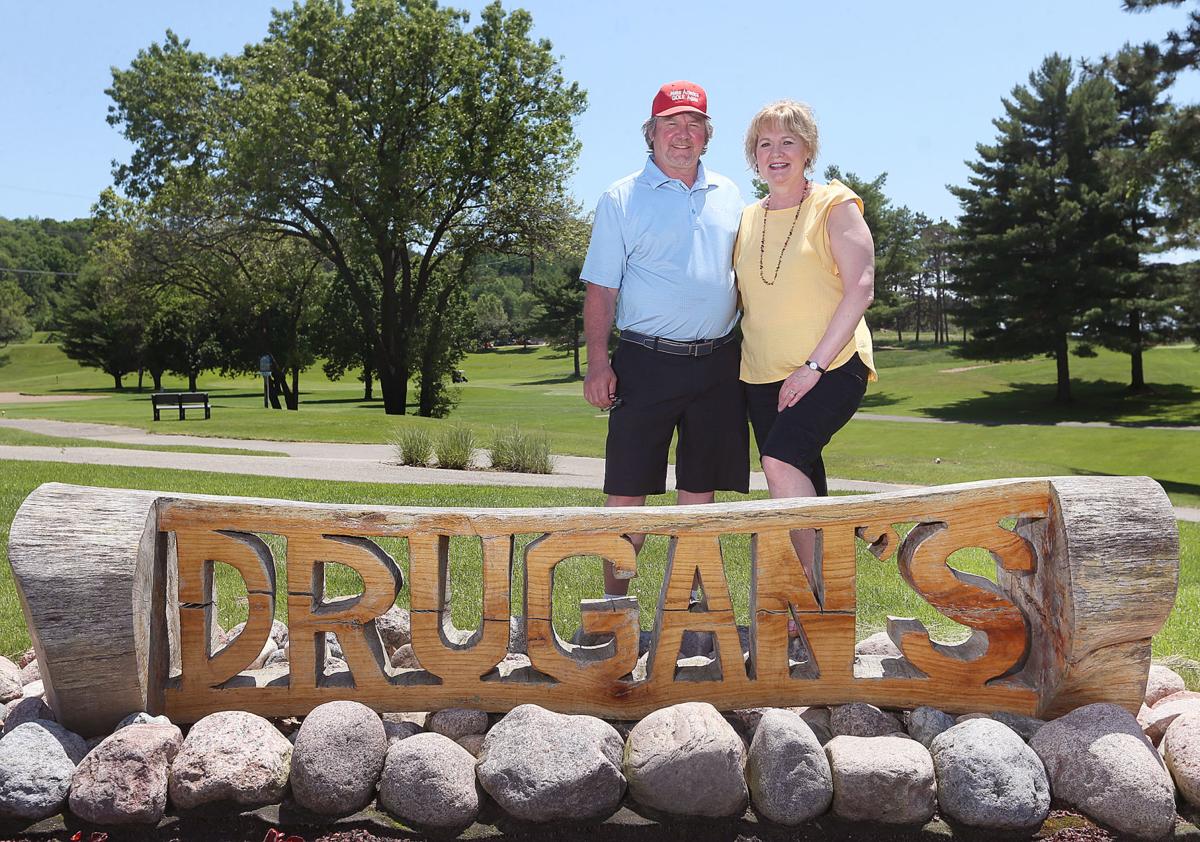 HOLMEN — The coronavirus pandemic has made this an even more memorable year at Drugan's Castle Mound Golf & Restaurant near Holmen, which is marking 50 years in business.
Mike and Mary Drugan have owned the 18-hole public golf course, restaurant and banquet facility since 2003, when they bought it from Mike's parents, Kent and Donna Drugan.
Mike and Mary plan to hold a 50-year celebration — probably an open house on a Sunday — sometime this year.
Drugan's also is celebrating its anniversary by selling a dining club member card that entitles the holder to 50 percent off menu entrees for the year. For more information about that, visit its website.
The coronavirus outbreak around the world led to some surprises for Drugan's this spring.
The restaurant part of the business is open year-round, but inside dining stopped March 17 with Gov. Tony Evers' stay-at-home order, which temporarily closed Wisconsin bars and restaurants except for take-out and delivery service.
The Drugan's restaurant operation continued with take-out food, and its inside dining resumed May 21.
Wisconsin golf courses had to shut down March 25 — two days after the Drugan's course had opened for the season — under an earlier version of the governor's order. The governor allowed them to reopen April 24 with some restrictions.
The Drugan's golf course has been "really busy" since it reopened April 24, Mary Drugan said, partly because many people haven't been able to do other things such as attend baseball or soccer games or go swimming in public pools. "We've sold a lot of youth memberships this year," she said.
"One thing we've liked seeing, especially with all that's happened, is the cohesiveness of families," Mary added. "We're seeing moms and dads and their kids come out to golf. That's been very satisfying to us.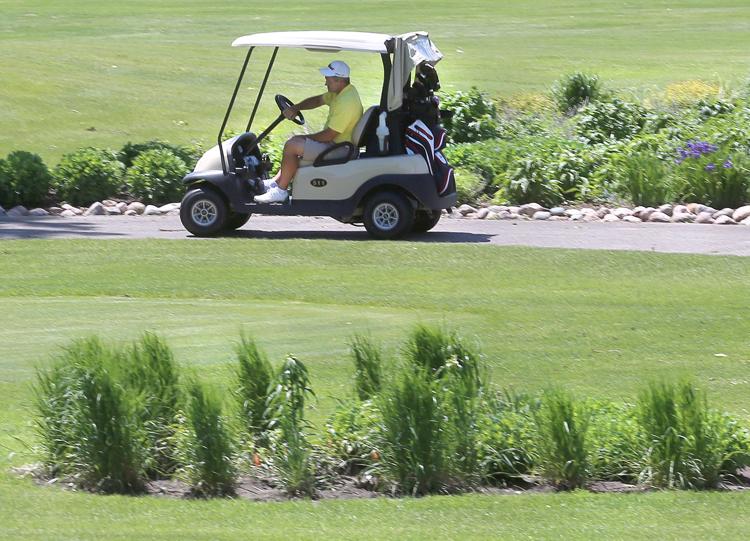 "Each week you can see it go up," Mary said of the number of people dining inside the restaurant. And Drugan's continues to do a good amount of carry-out food business, she said.
Drugan's continues to take coronavirus precautions. For example, the restaurant practices social distancing when seating customers in dining rooms, and sanitizes chairs and tables as soon as anyone leaves. "And we eliminated the salt and pepper shakers and replaced them with packets" of salt and pepper, Mary said.
Some of the most popular items on the restaurant's menu include tenderloin tips, chicken strips, battered shrimp, South African rock lobster, steaks and battered cod. The menu also includes a number of items reflecting the owners' Scandinavian heritage, such as Norwegian salmon, Norwegian meatballs and lefse.
While the restaurant and banquet facility is open year-round, the golf course opens for the season as early as March and usually closes sometime in November.
Drugan's has about 75 full- and part-time employees during golf season. It has about 50 employees in the off-season.
Mike's parents, Kent and Donna Drugan, started the business in 1970 in Holmen. That's when they bought and renovated the former Silver Dollar Saloon and opened as Drugan's Supper Club.
In 1973, Kent and Donna bought the nine-hole Castle Mound golf course and immediately built a new supper club there. Another nine holes were added to the golf course in 1981.
While Mike and Mary bought the business from his parents in 2003, they had already been involved in it for many years. Mike had helped manage it since 1983, and Mary had helped since 1989. Their son, Keegan, is part of the golf shop's management team.
Mike's father, Kent, still golfs at Drugan's Monday through Friday.
"We have some of the best people," Mary said of Drugan's employees. "We have lots of longevity here and it's fun to come to work every day and see them. They work really hard." And Drugan's guests are "just wonderful," she added.
Mike said he enjoys seeing so many people golfing. "They're just smiling and happy that they're able to do something," he said. And "With all of this COVID thing going on, our employees have been really understanding and have done a great job," he said.
The business news you need
With a weekly newsletter looking back at local history.