This month marks the 20th anniversary of Mike and Joan Gazeley buying the Bluffside Tavern at 2712 Main St., at the foot of Grandad Bluff in La Crosse.
The Gazeleys bought the tavern in July 2001 from Jim and Kristina Schultz, continuing a business that's been around for more than 150 years. The tavern was built in 1868 to cater to quarry workers who toiled on Grandad Bluff.
"It's a neighborhood bar," Mike Gazeley said. "There just aren't a whole lot of those left. And we're proud of that.
"We didn't want to have a big place," Gazeley said, recalling when he and his wife were looking for a tavern to buy. "We wanted a place that would be more comfortable, one that we'd like to go to ourselves."
Gazeley had been working for Western Distributing Co., the local Miller beer distributor. "So I had gotten to see the bar business from the other side," he said. "One day I looked at the previous owner, Jim Schultz, a dear friend of mine, and said 'If you're ever ready to sell, let me know.' And one day I walked in and he said 'I'm ready.' I said 'Ready for what?' And he said 'To sell the bar.'"
Gazeley and Schultz negotiated — but not very hard, Gazeley recalled — for about eight months before reaching a purchase agreement.
With the Gazeleys' purchase of the business, Joan closed the cleaning business that she had started a few years before. Before opening that business, she had worked at First Federal Savings & Loan in La Crosse for 15 years.
Joan is a La Crosse native. Mike grew up in Port Edwards, Wis., and came to La Crosse in 1977 to attend the University of Wisconsin-La Crosse. "I just loved La Crosse," Mike said.
"We get a lot of neighborhood people," Mike said of the tavern's clientele. "We also get some college kids who are looking for an alternative to the downtown bars. We get good people, and the people are what always makes a bar, especially a neighborhood bar.
"We also get a lot of tourists," Mike added. "We get a lot of people who have heard of the Bluffside because it's been here so long. It's one of the iconic bars in La Crosse, and we're the oldest bar in La Crosse."
The Bluffside Tavern has 14 beers on tap, as well as bottles and cans of beer. It also offers wine and distilled spirits.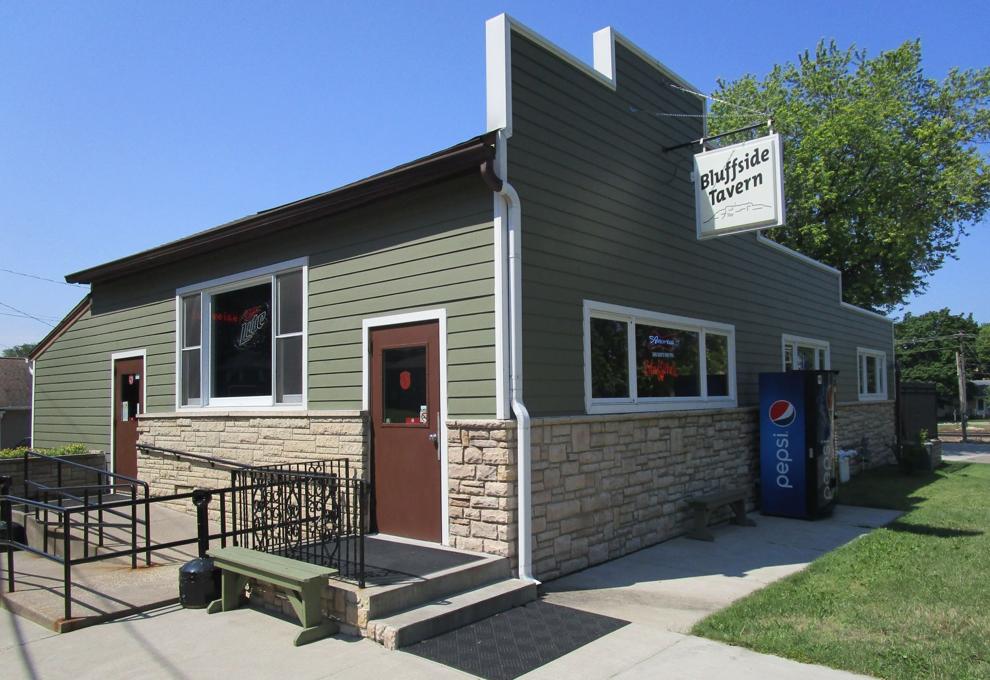 Its food menu consists of frozen Mama K's Pizzas made in La Crosse, along with peanuts, popcorn and chips.
Mike and Joan Gazeley have seen some changes in what sells at the tavern, in their two decades of operating it.
"Now you're seeing more bottle and can sales of beer than draft beer," Mike said. Draft beer used to account for more than half of all beer sales, he said. "And it's still a big part of sales," Mike said, but sales of canned and bottled beer have increased dramatically.
The Gazeleys also have seen an increase in the popularity and varieties of bourbons and other distilled spirits, such as vodka, rum and Irish whiskey.
Mike said he most enjoys "the people that we have met" because of owning the tavern. "We've become friends with them. That's what a neighborhood bar is all about — having people from all walks of life coming in and getting along. That's a Norman Rockwell painting in real life."
In the 20 years that they've owned the business, the Gazeleys have expanded the tavern's floor space by converting a former first-floor apartment into a second tavern room, and they added an outdoor patio.
They've also put on display inside a more than 100-year-old Gund Beer sign that had been painted on the building's exterior. It was uncovered by a crew that was repairing damage to the building after a truck lost control while coming down Bliss Road and crashed into the tavern in August 2015.
Bluffside Tavern has won a number of awards in local contests in which the public votes on their favorite places. For example, in this year's River Valley Media Group Reader's Choice awards, it took first place in the categories of Best Legendary Neighborhood Bar and Best Place to Have a Cold Beer. It also took second place in the Best Place to Buy a Beer category.
Places of the past: 27 La Crosse area bars from the 1970s you'll never drink at again
1970: Blue Tiger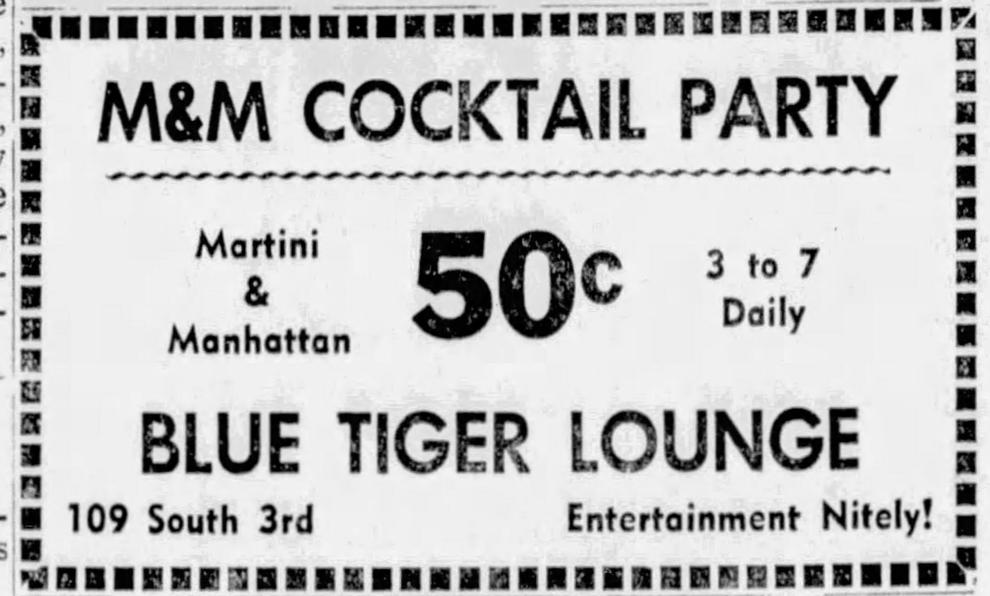 1970: Ken's Ten Mile House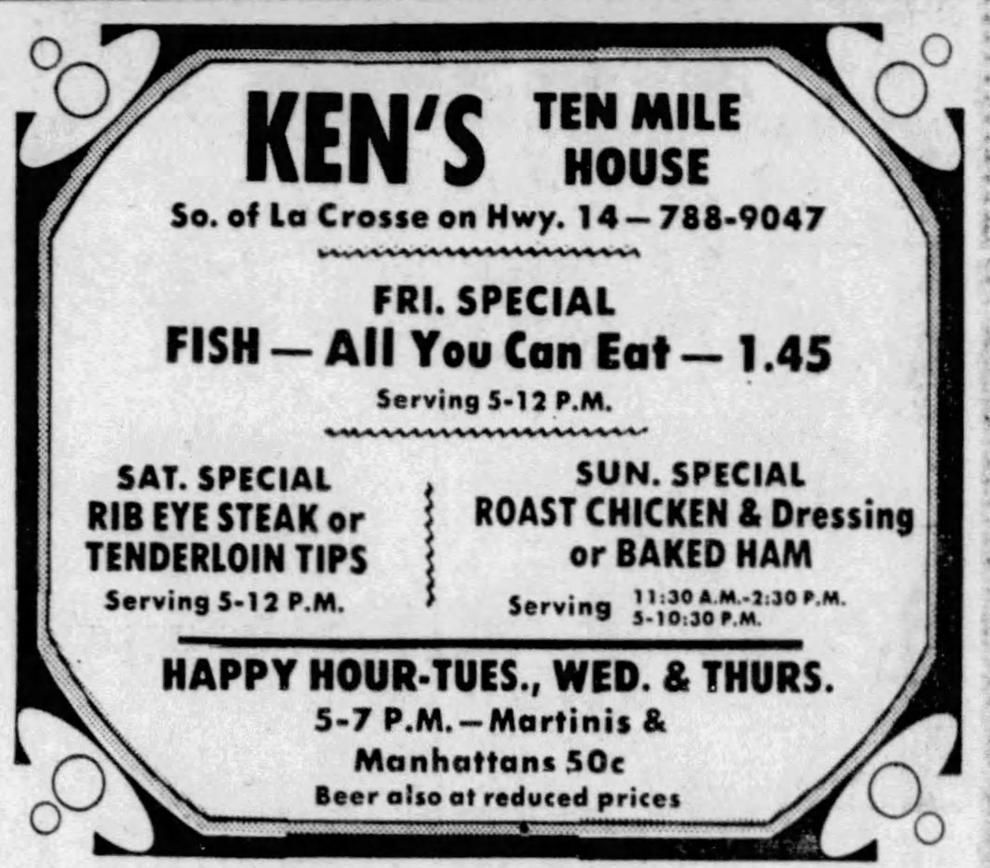 1971: Andy's Lounge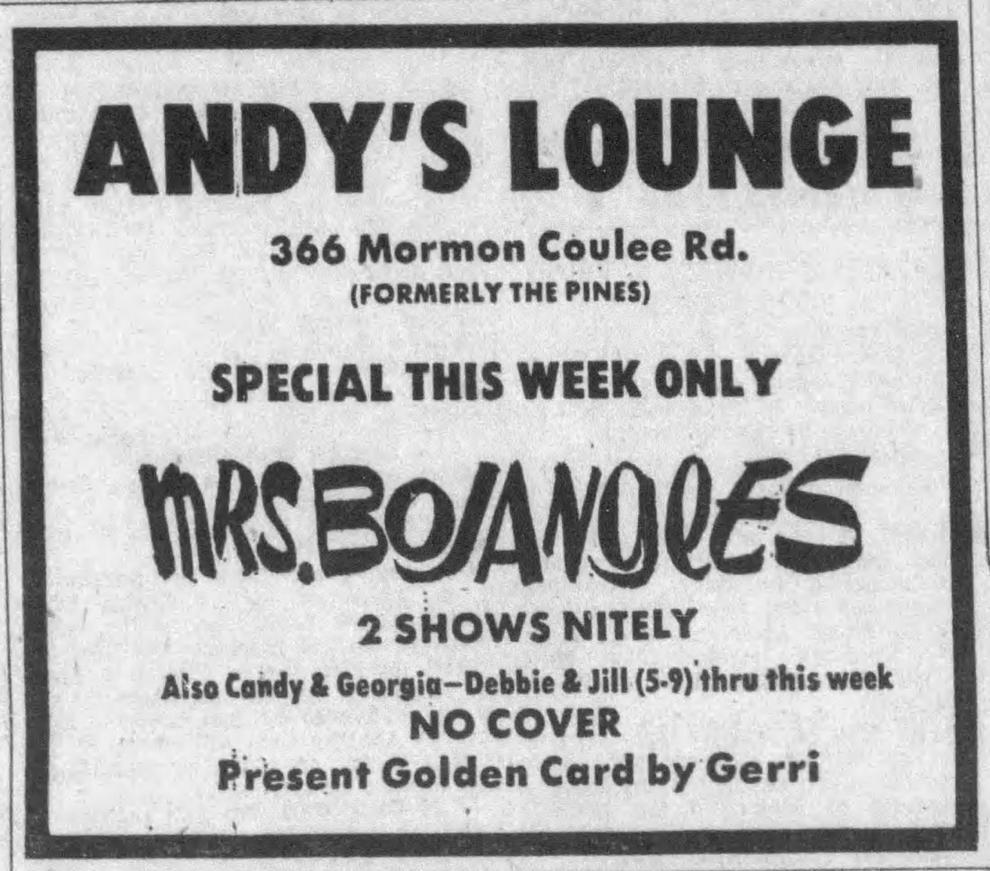 1973: Circus Bar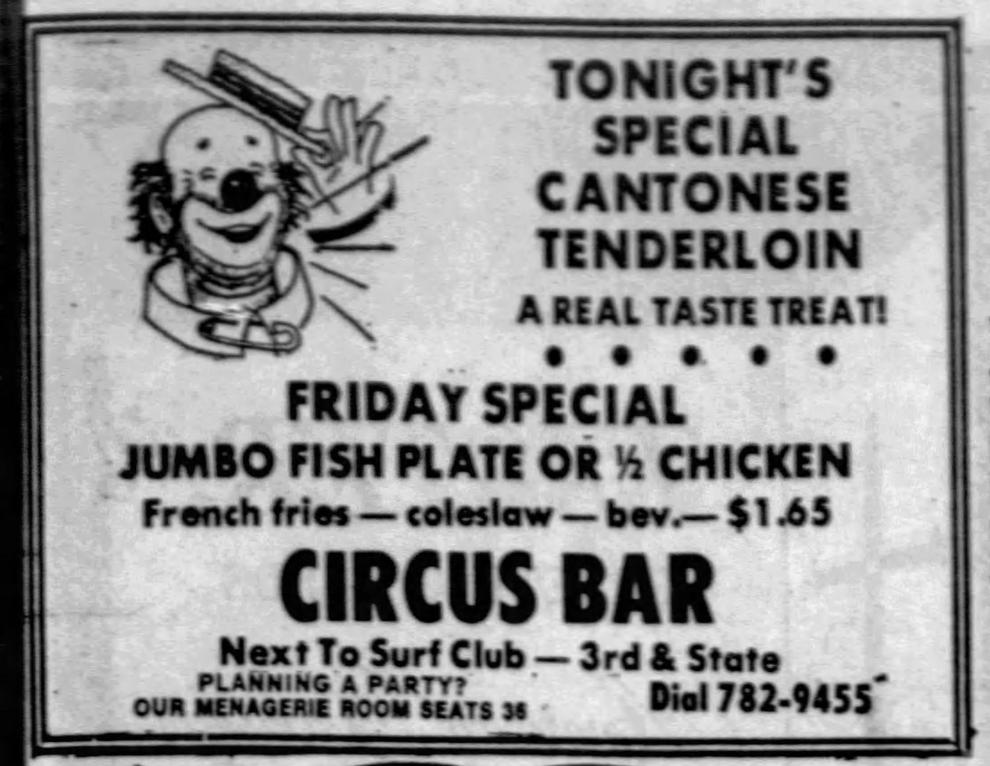 1973: The Party House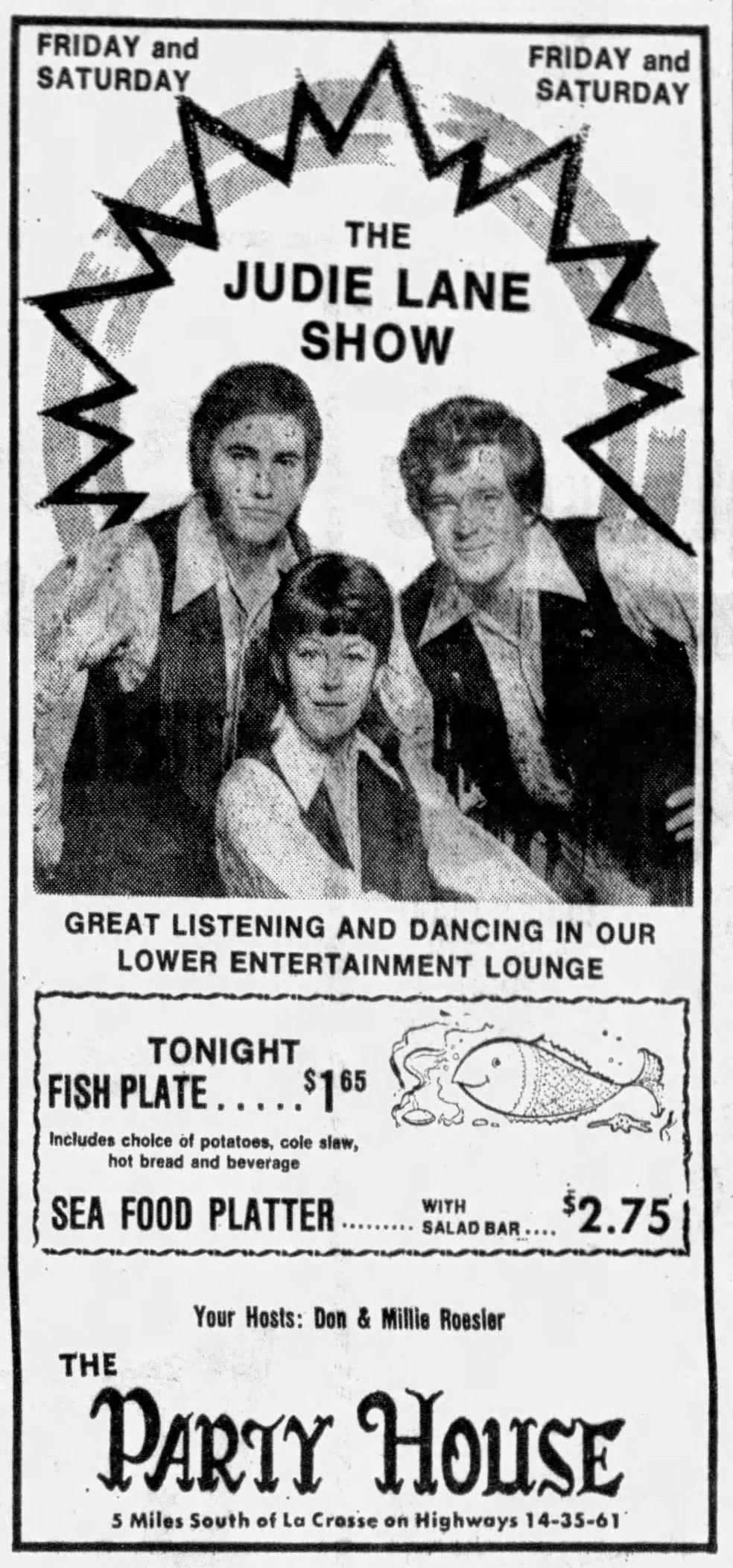 1973: Viner's Pub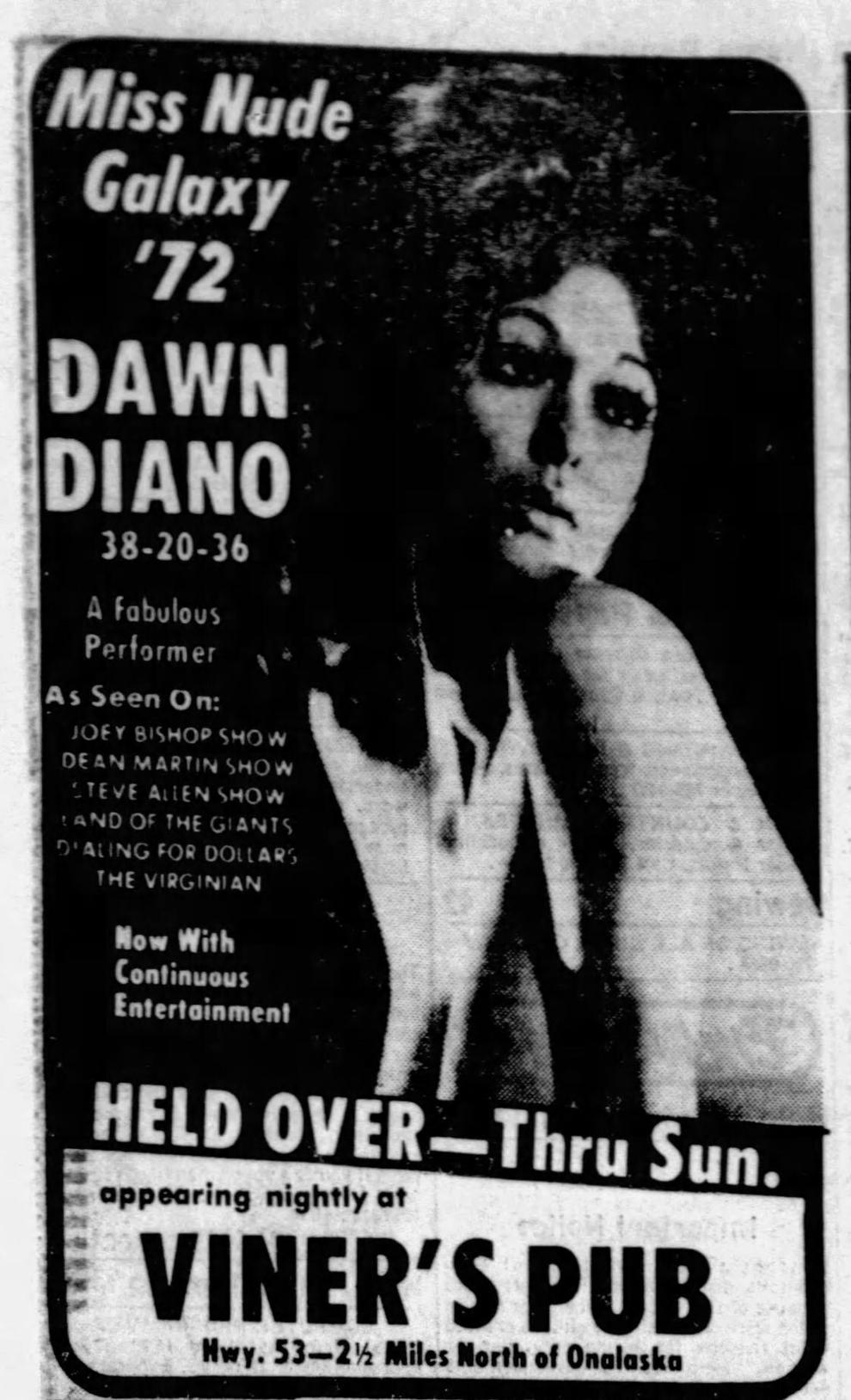 1973: Kollege Klub
1973: Place of Jazz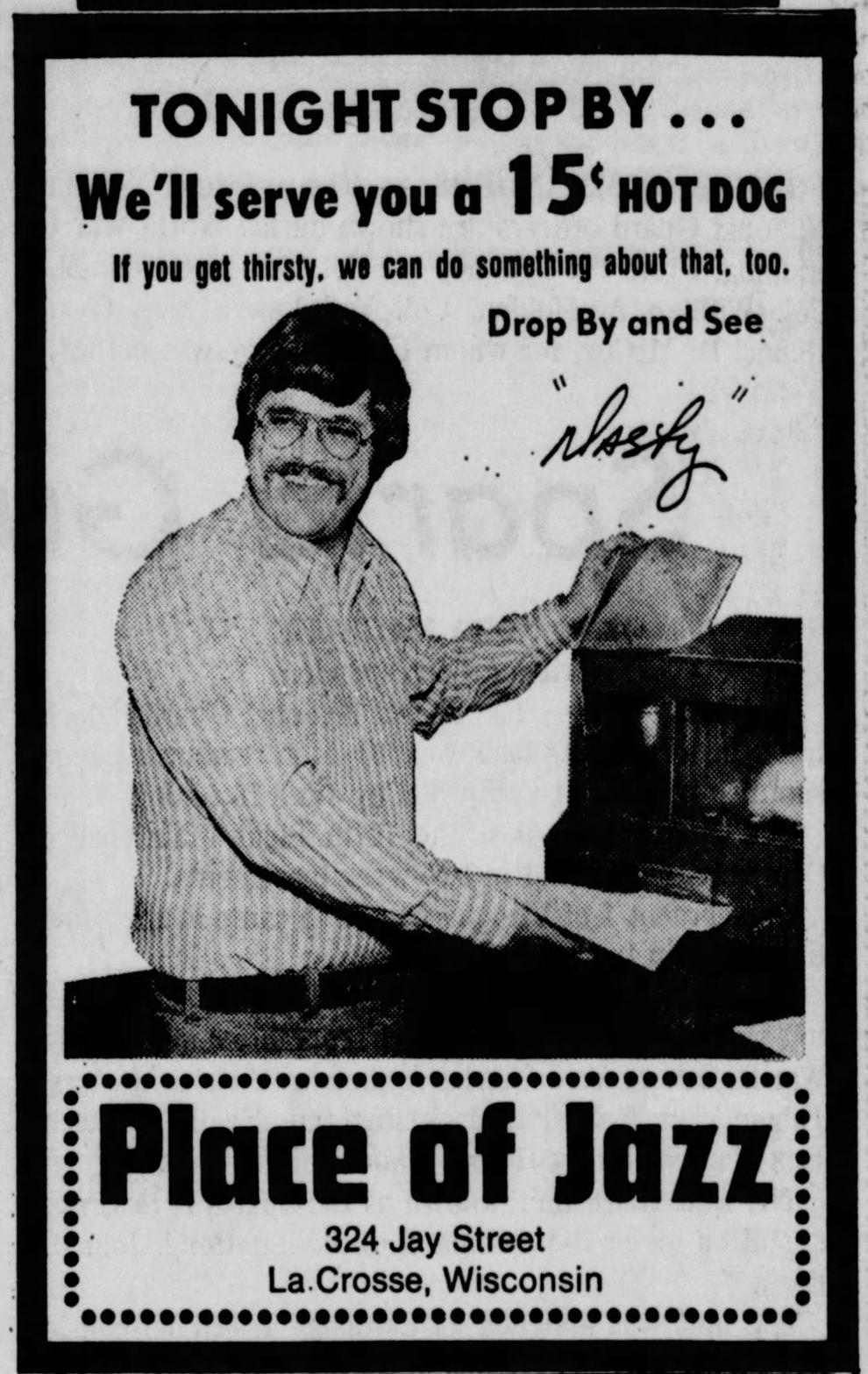 1973: Hoffman House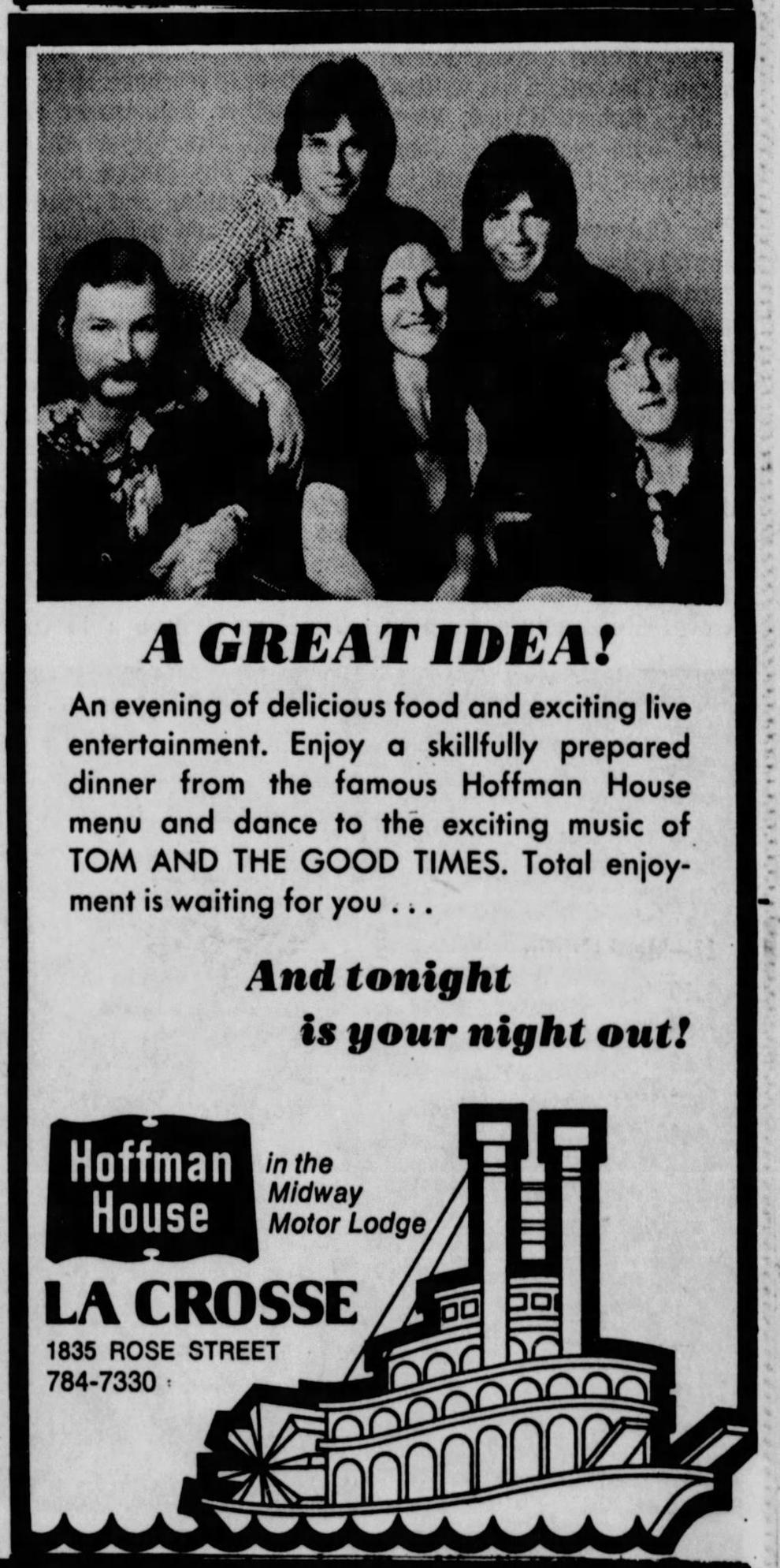 1974: Drendel's 400 Club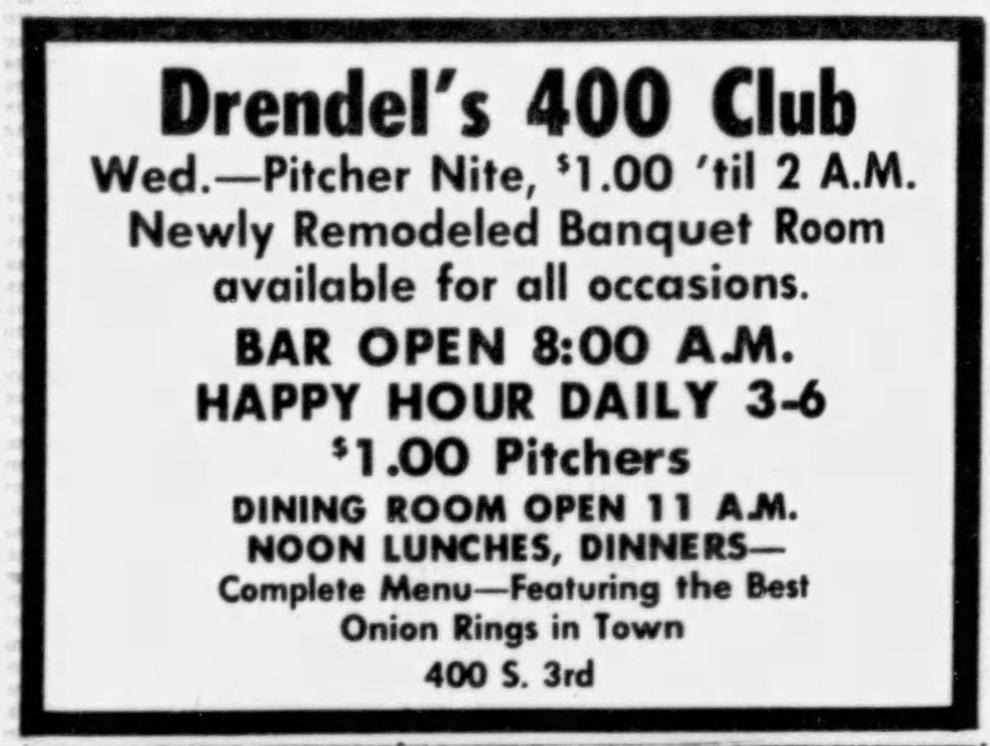 1974: The Surf Cocktail Lounge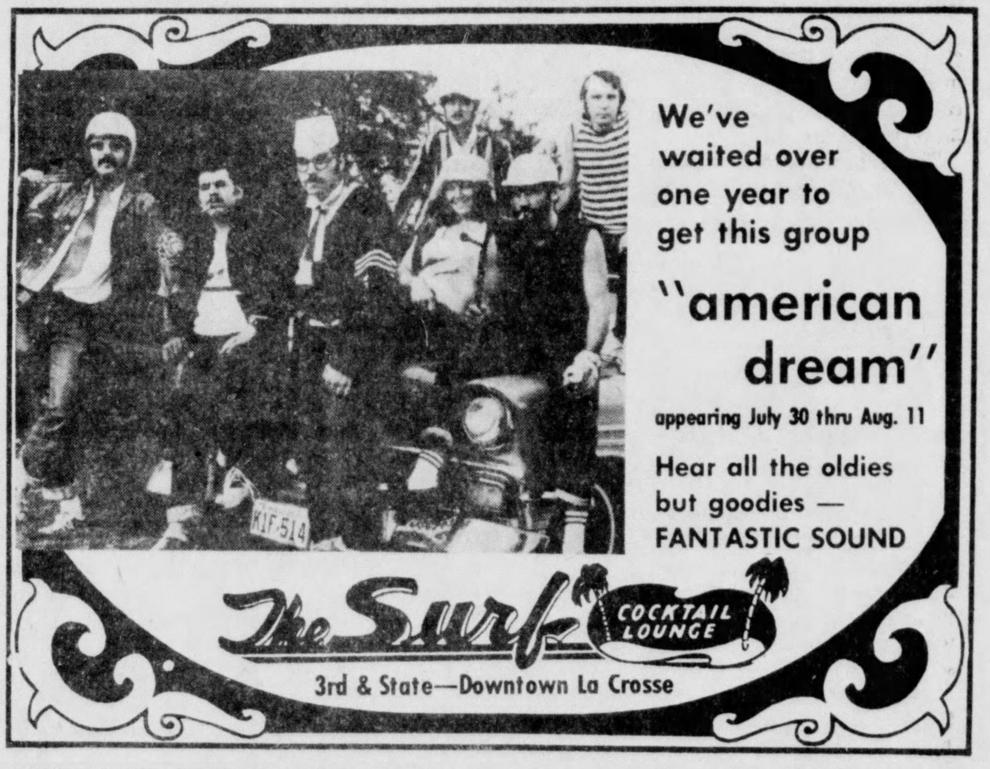 1974: The Colonel's Corner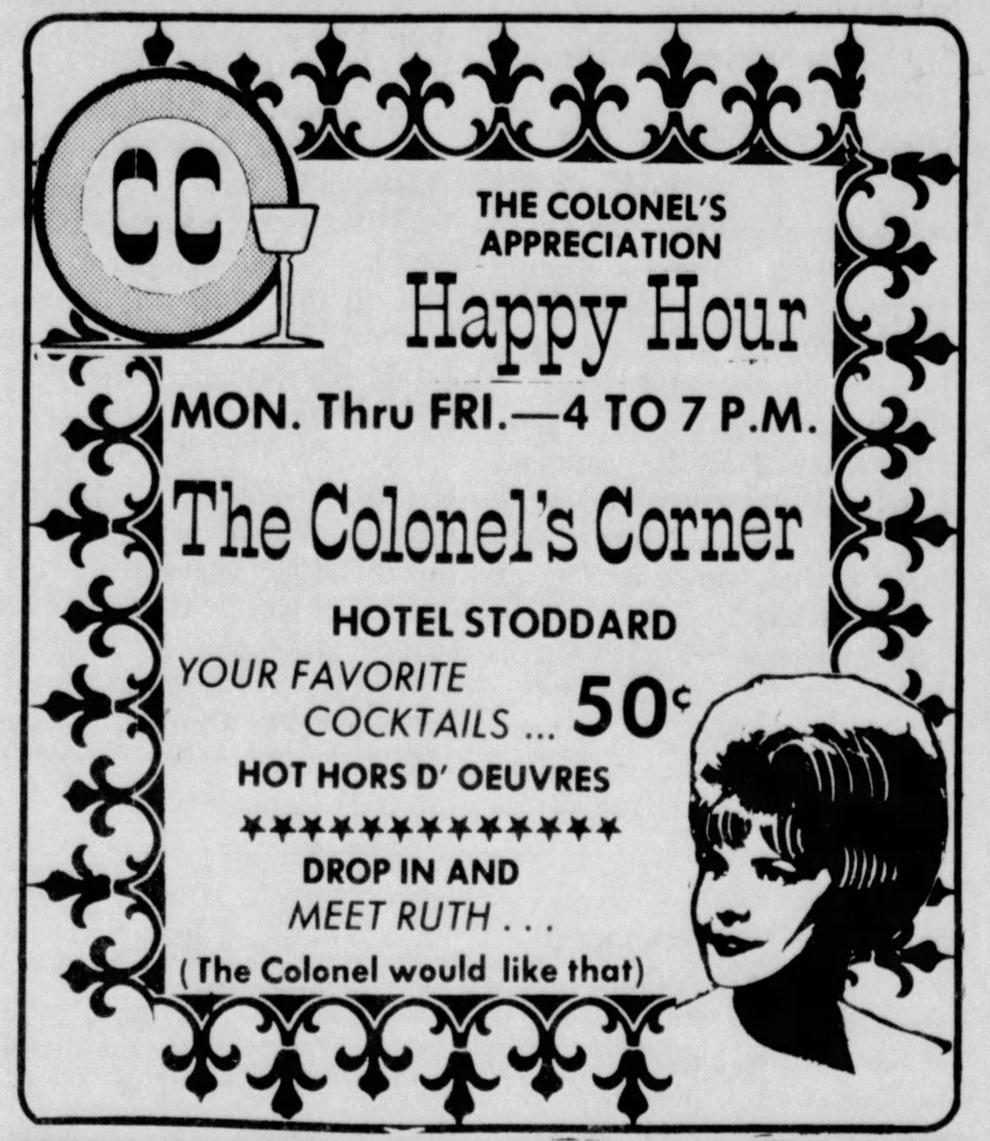 1974: Seven Coves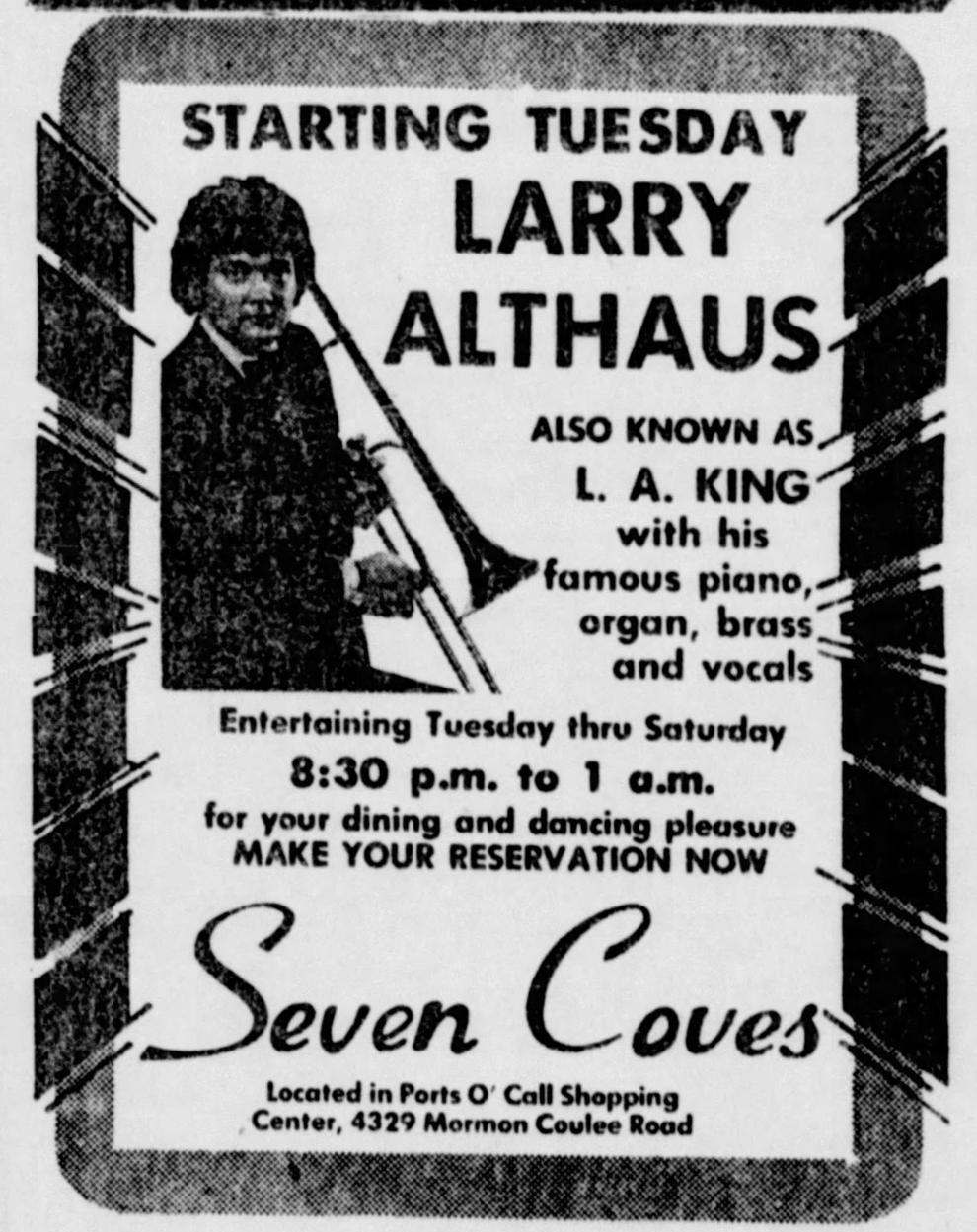 1975: The Knight Club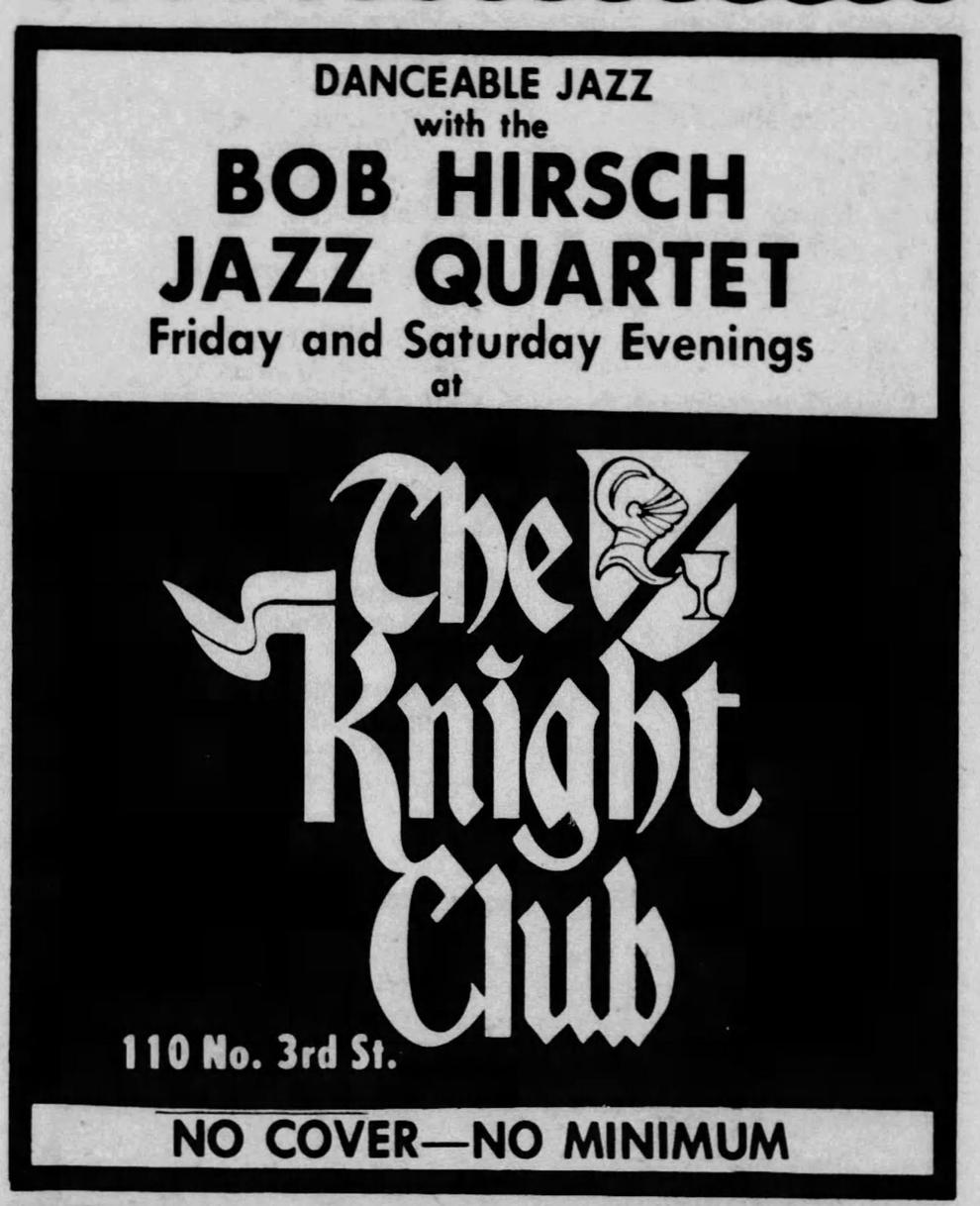 1977: Carol's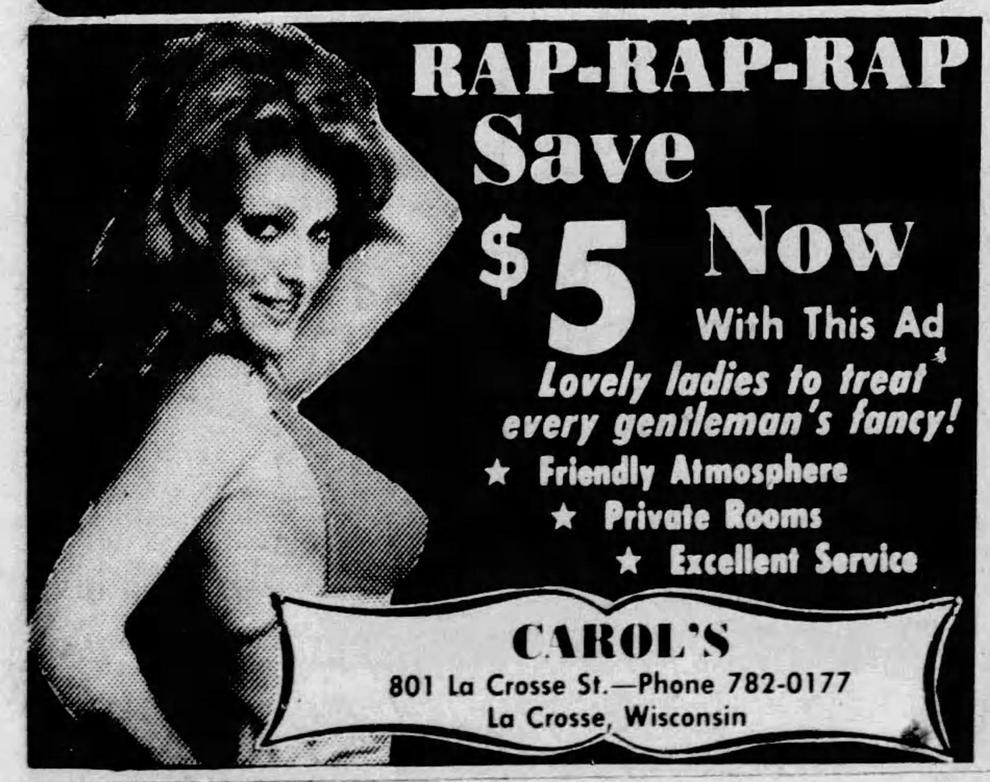 1977: Down by the Riverside Bar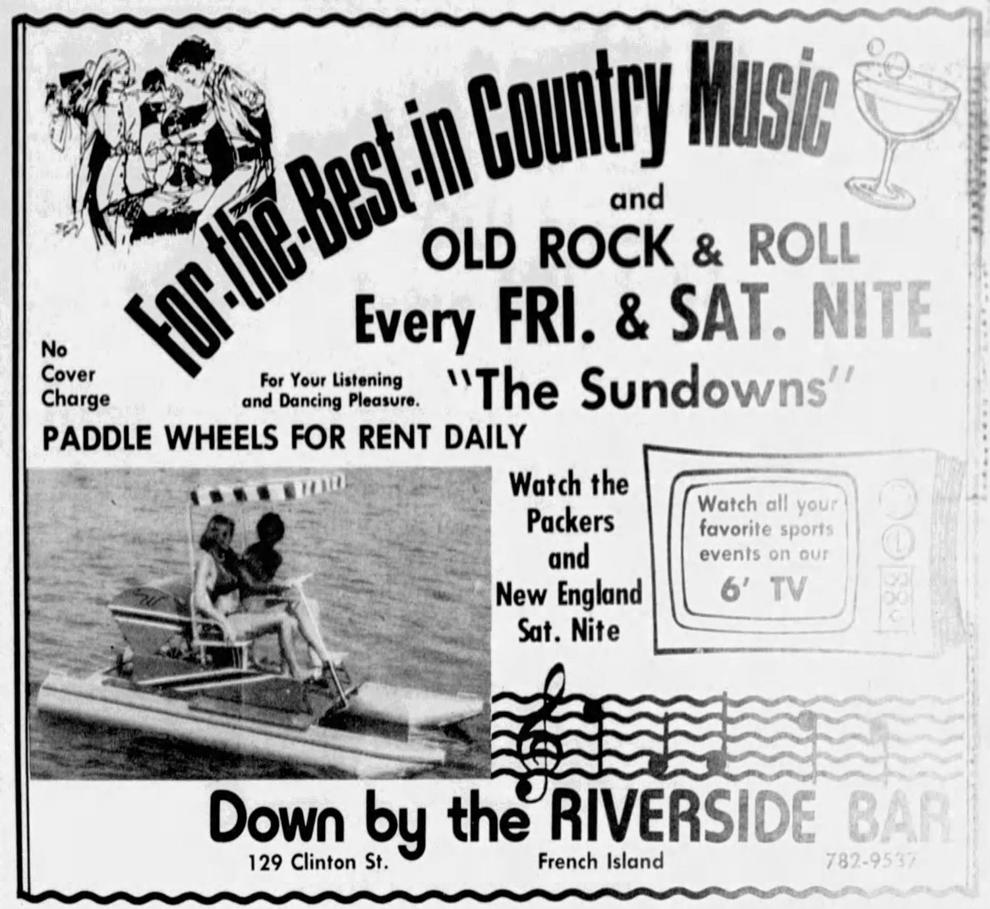 1977: Silver Spur Saloon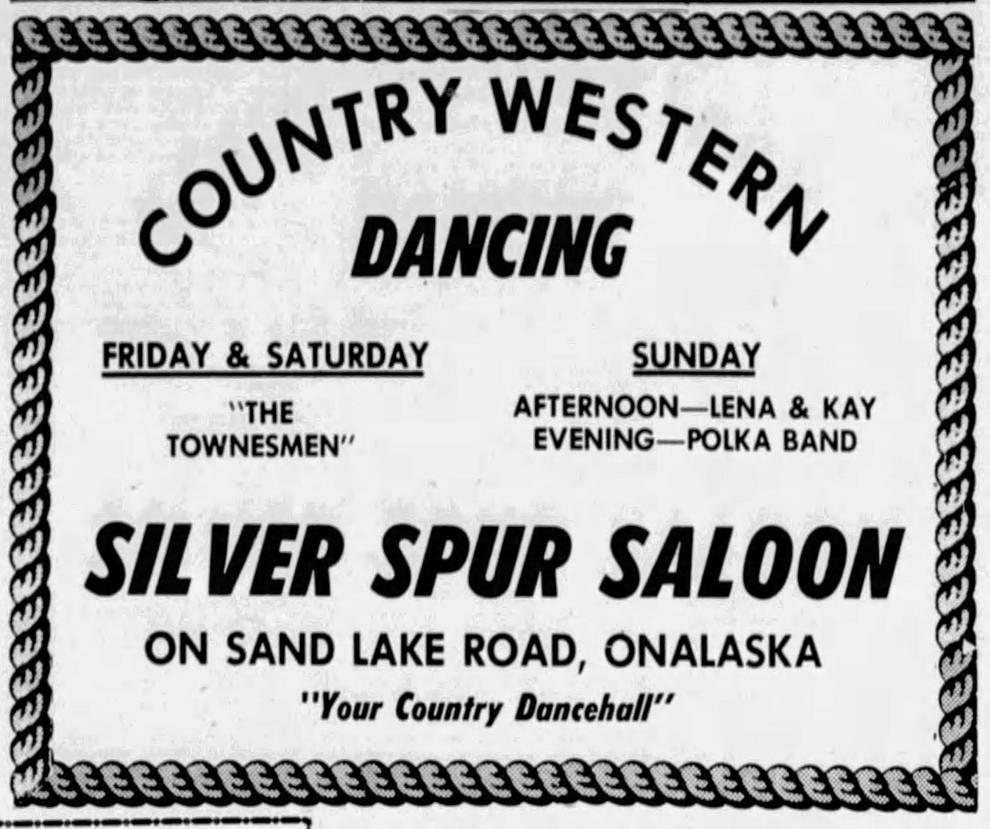 1977: Breezy Point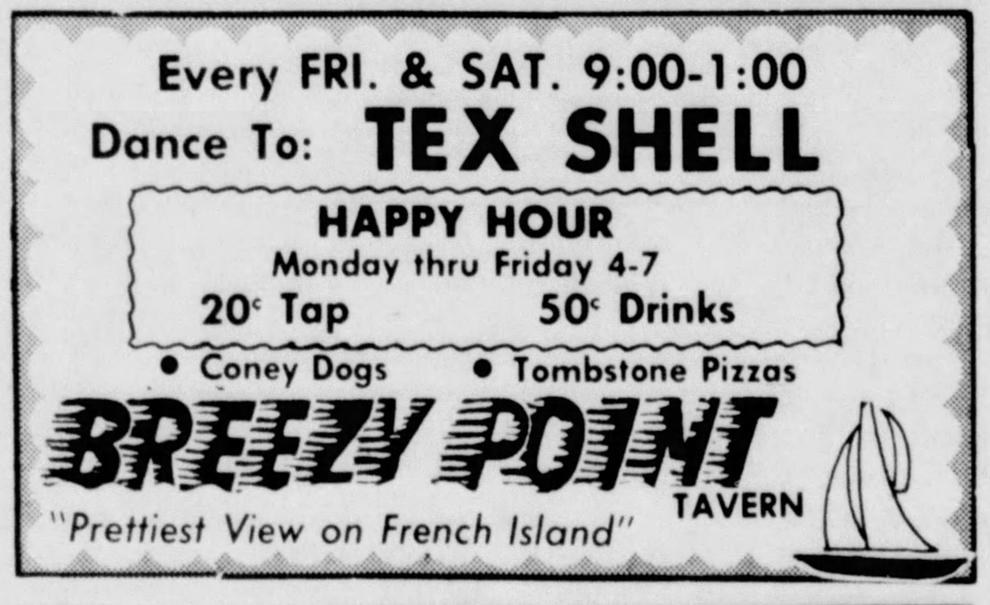 1977: 3 Deuces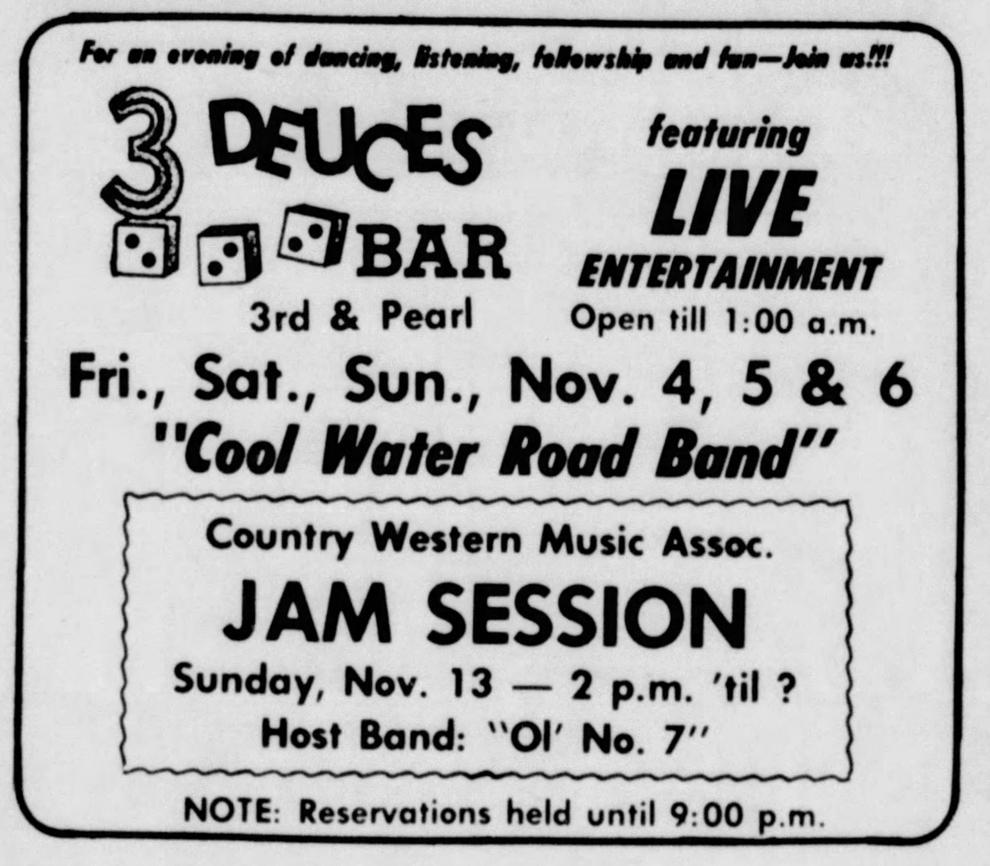 1977: Truckin' Co. Lounge
1977: Golden Palace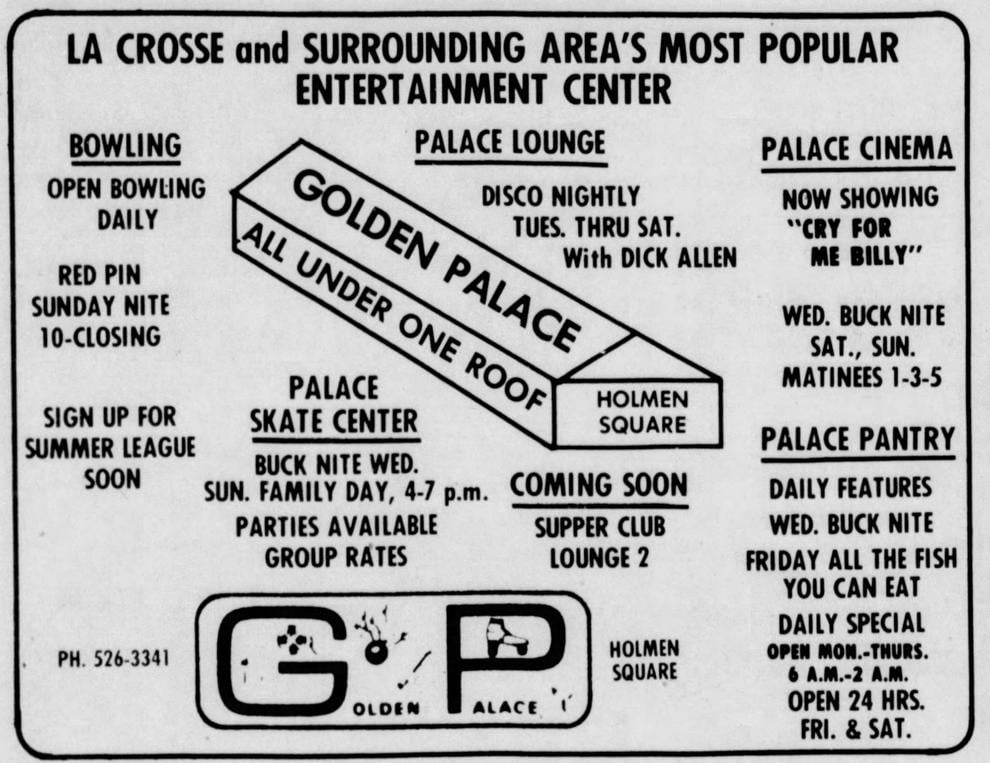 1978: Camaraderie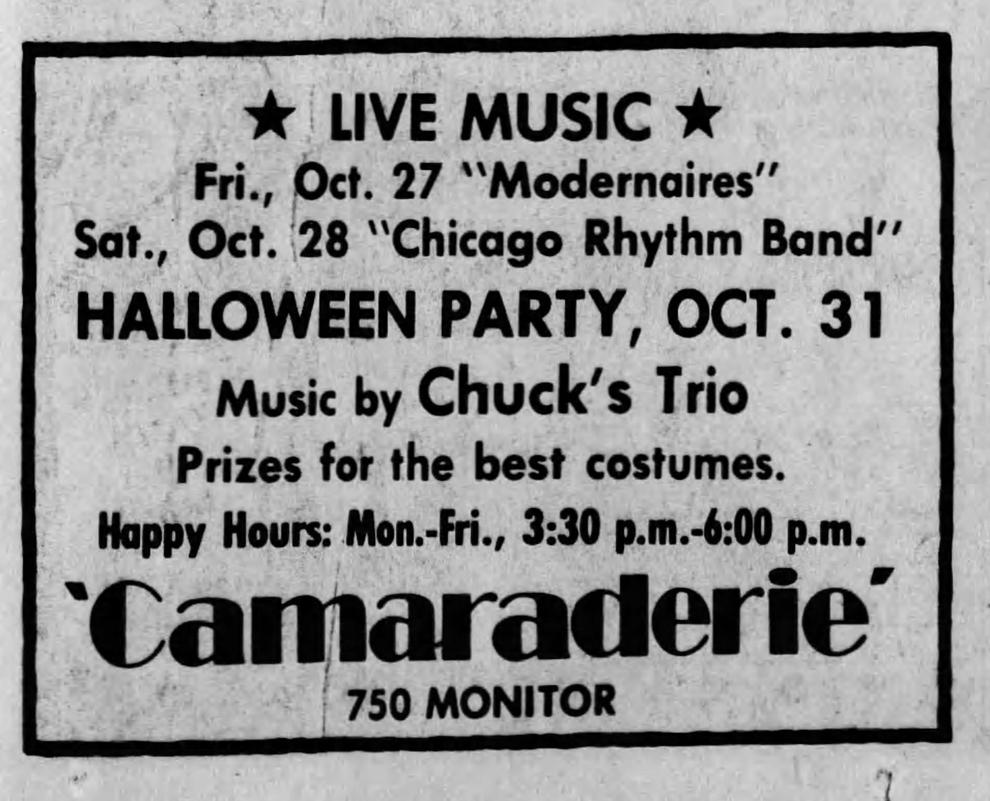 1978: Wooden Nickel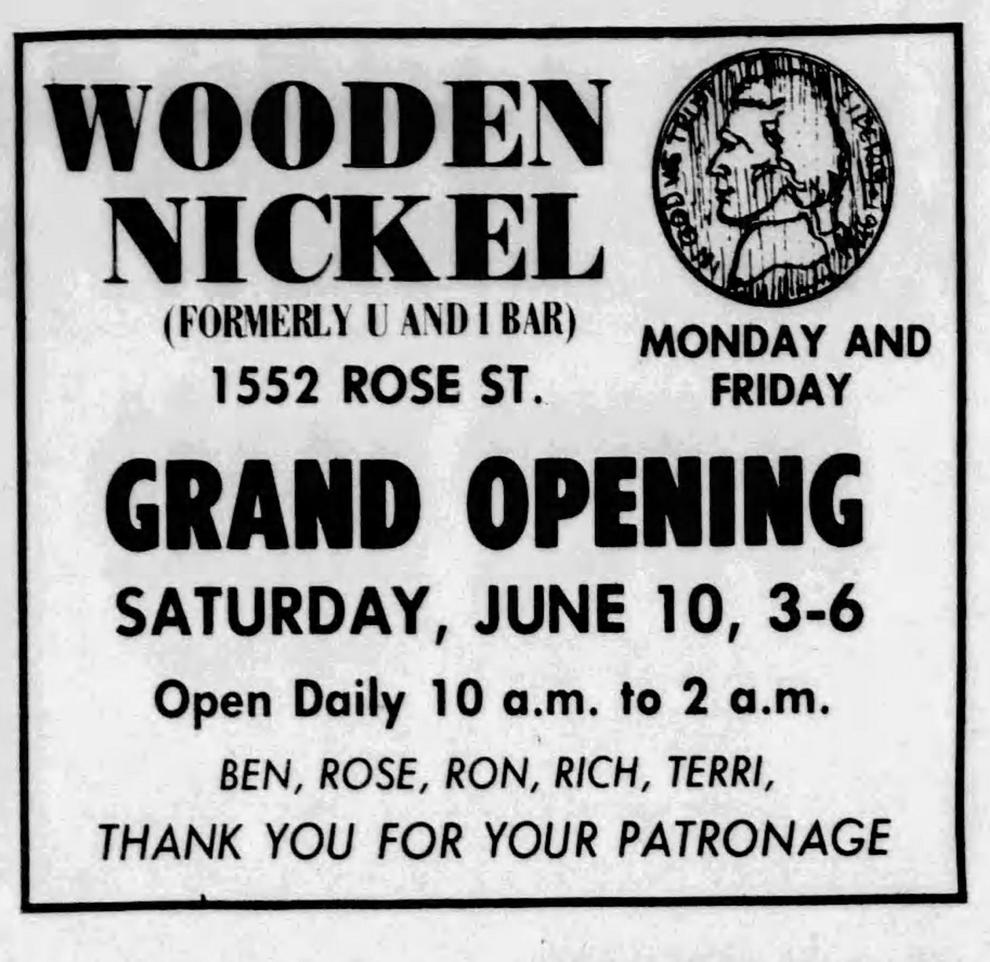 1979: Friar Tuck's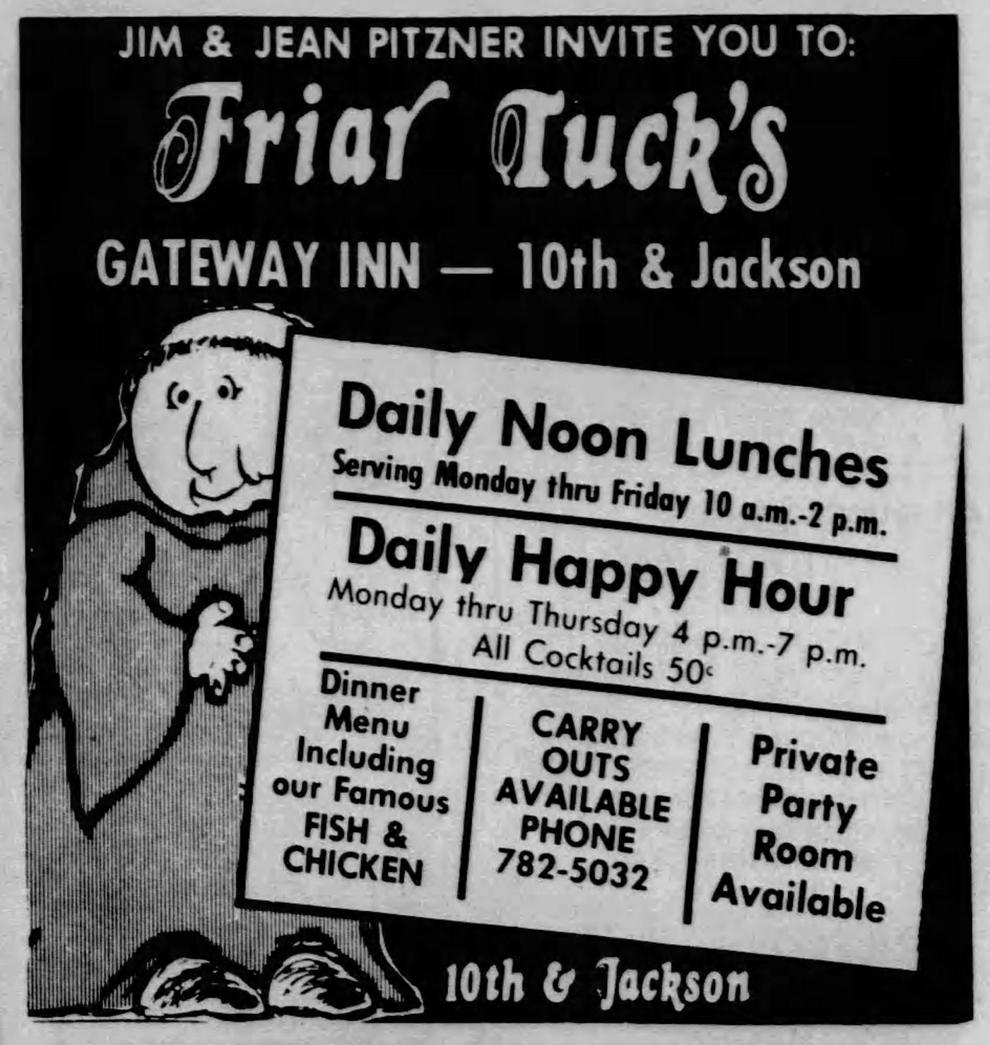 1979: The Loading Dock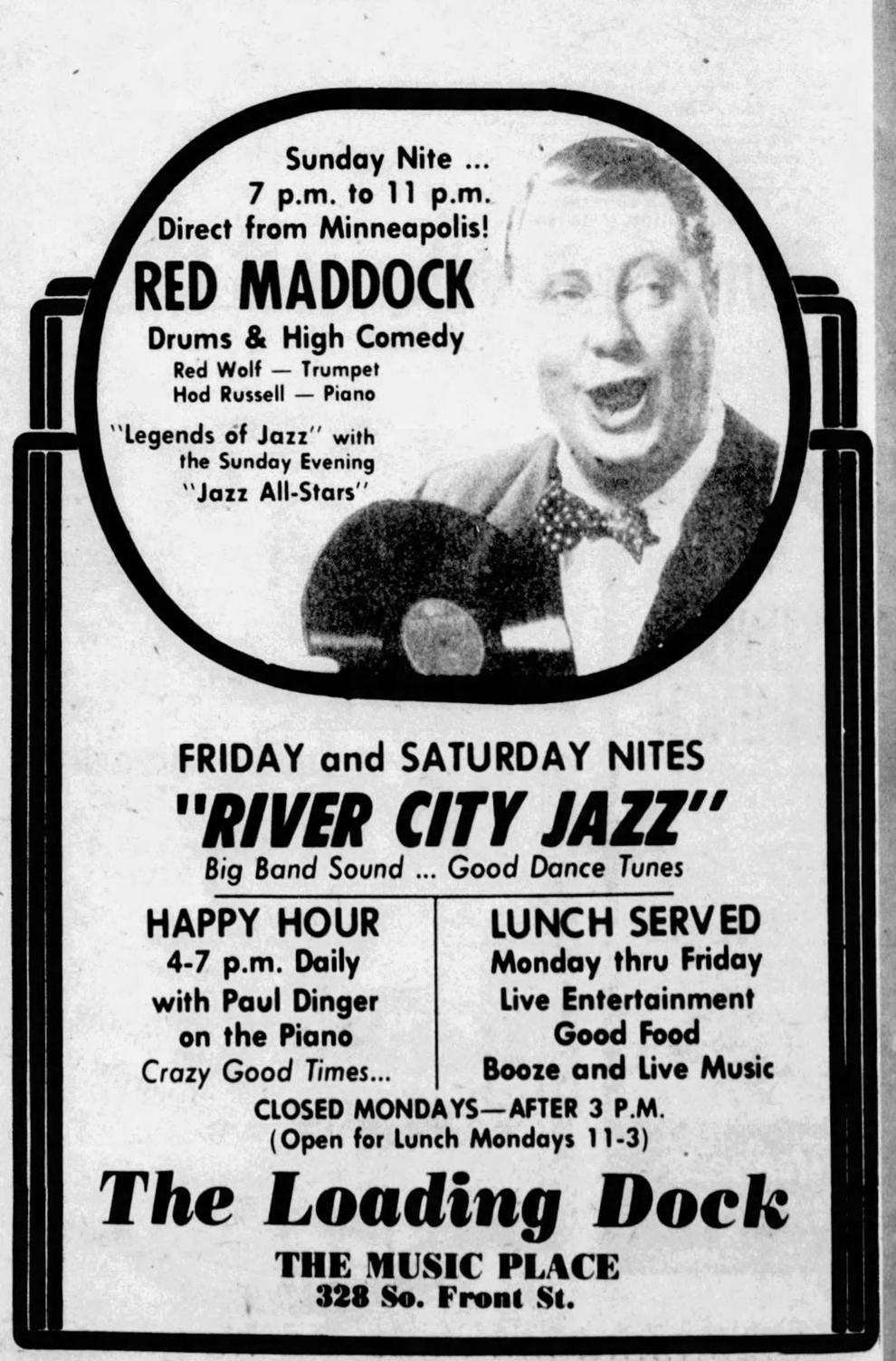 1979: Mai-Tai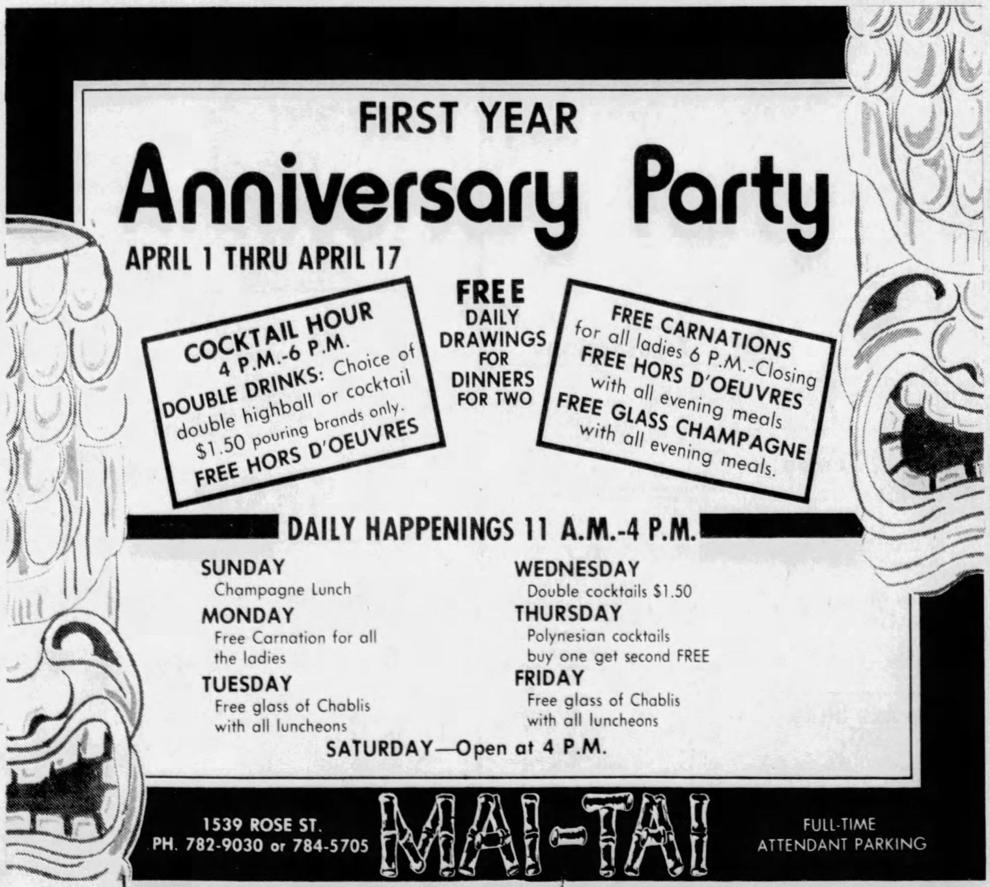 1979: Carlie's Pub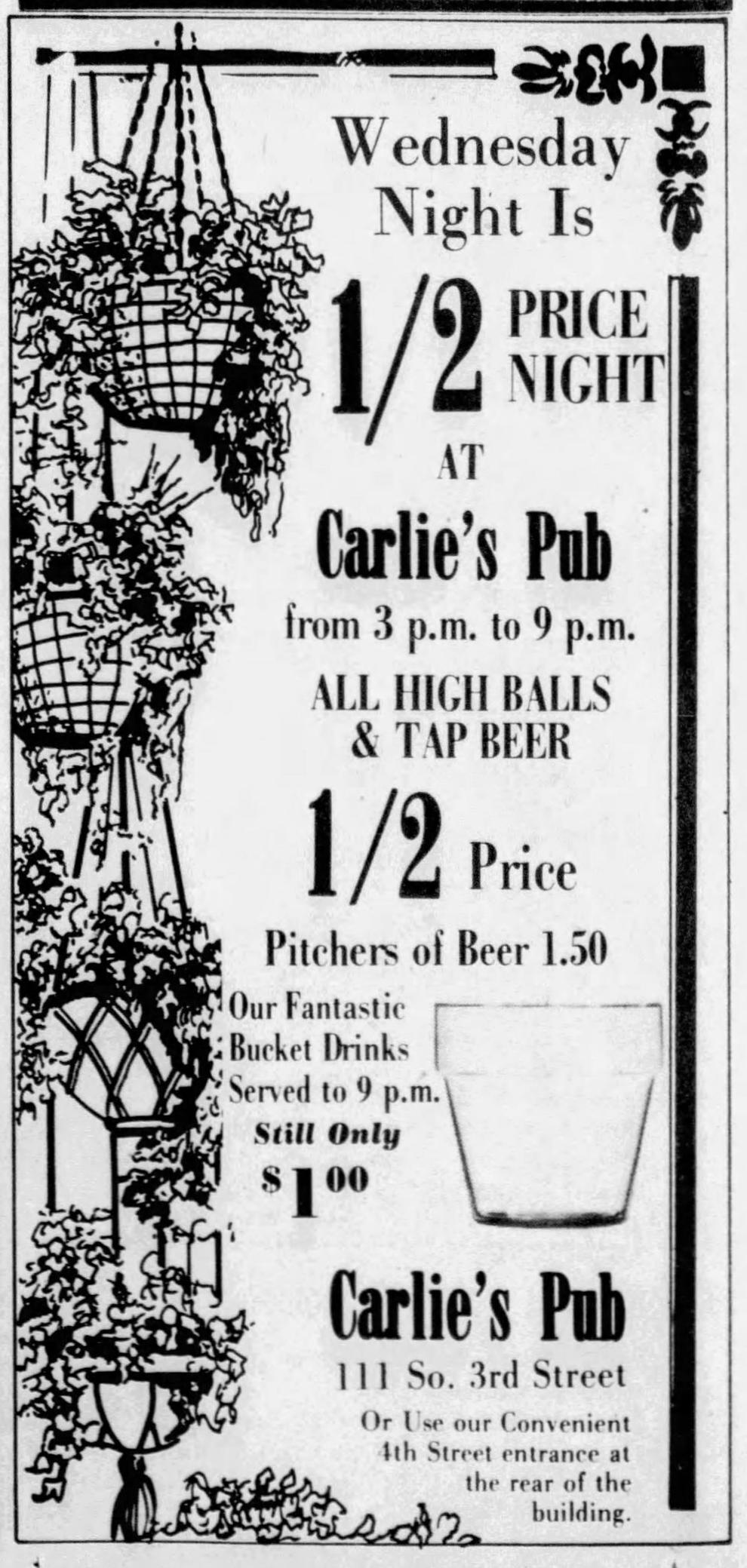 Click here to see lots of familiar faces and places.
Here's a look at some former area restaurants that have closed for good.
Here's a look at some former area restaurants that have closed for good.
Places of the past: 15 La Crosse area bars from the 1980s you'll never drink at again
1980: Valentino's
1980: Orchard Lounge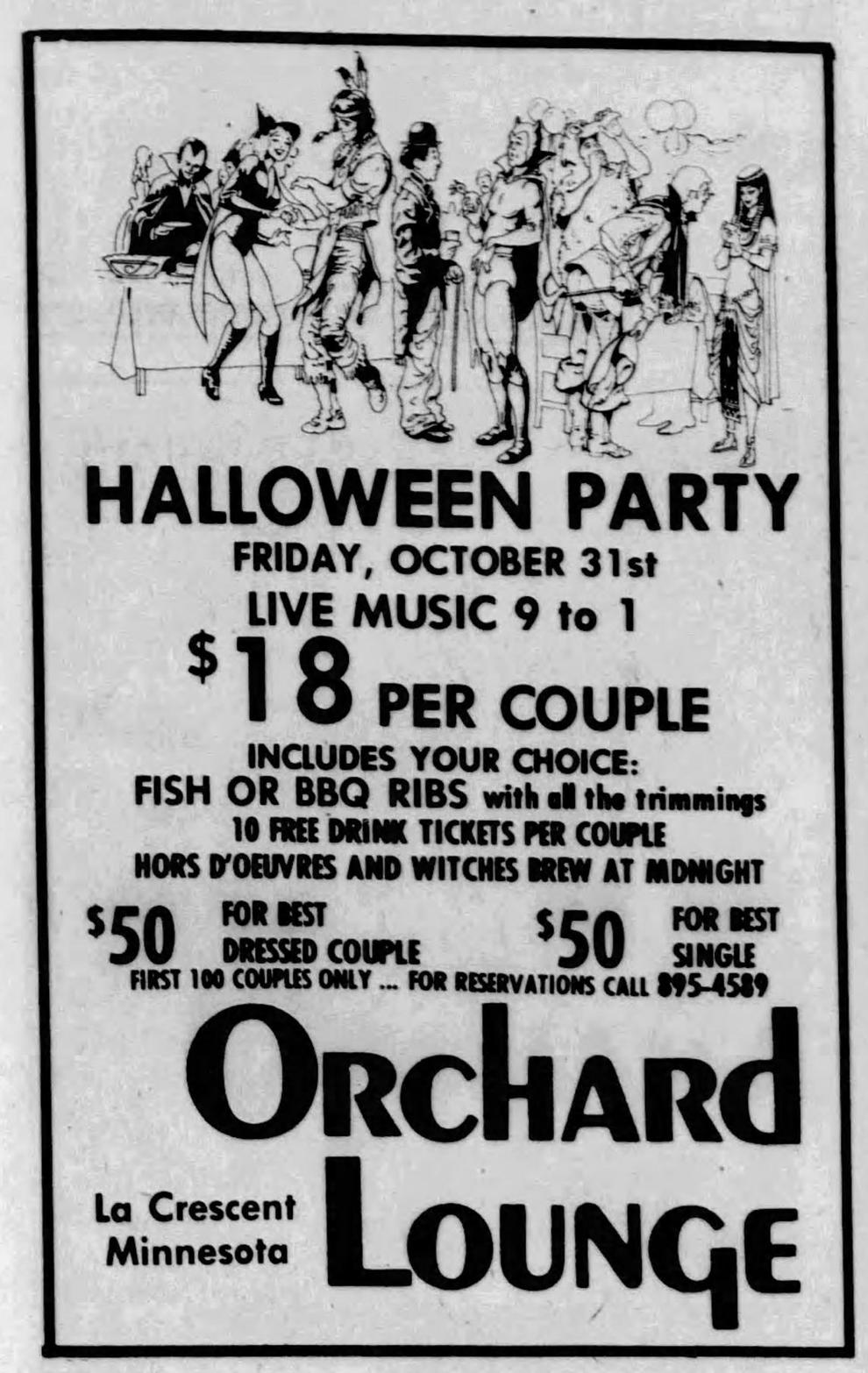 1980: Patrick's
1980: Red Sails Resort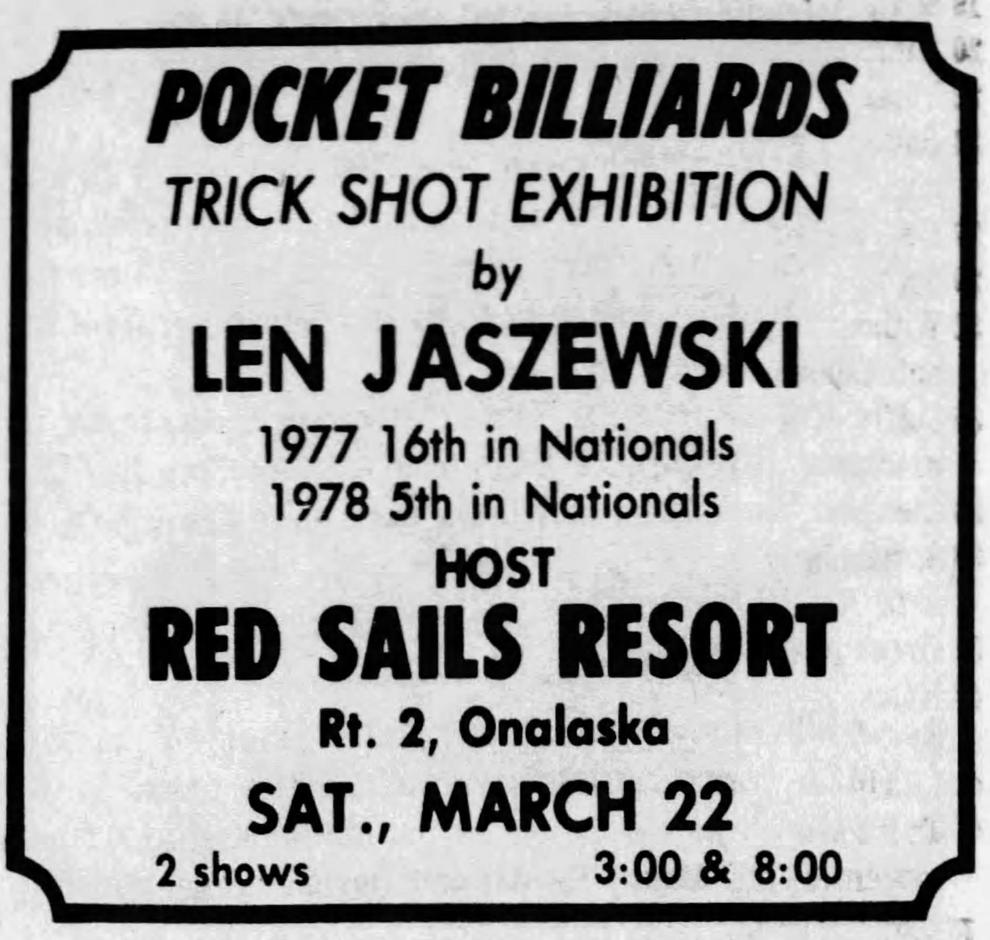 1980: Townesmen's Silver Spoon Saloon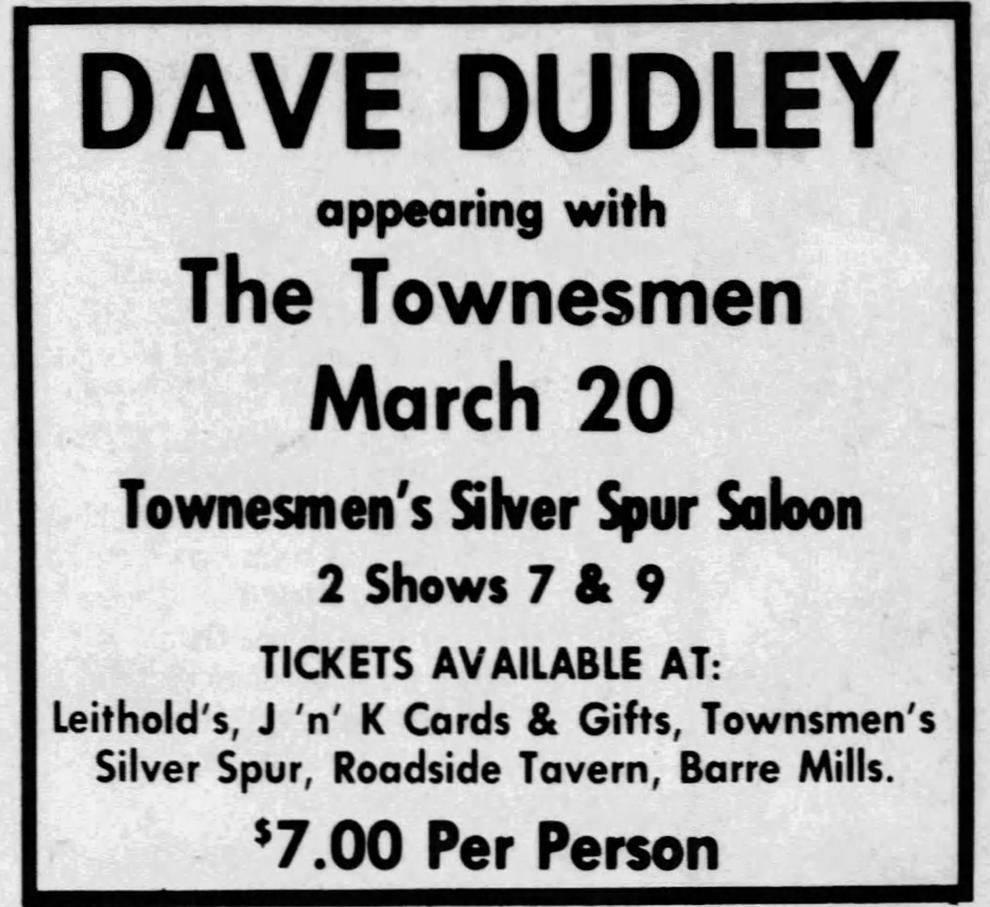 1980: Anchor Inn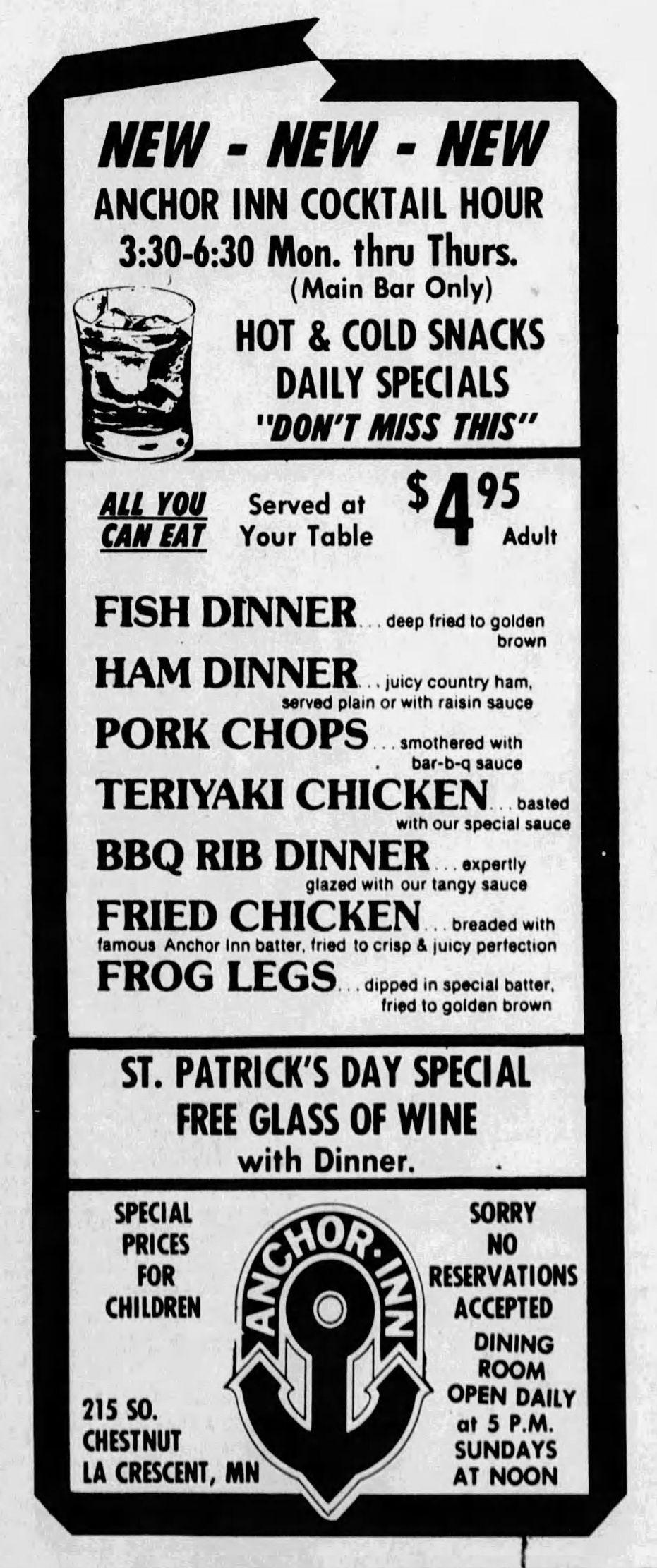 1980: Riverside Bar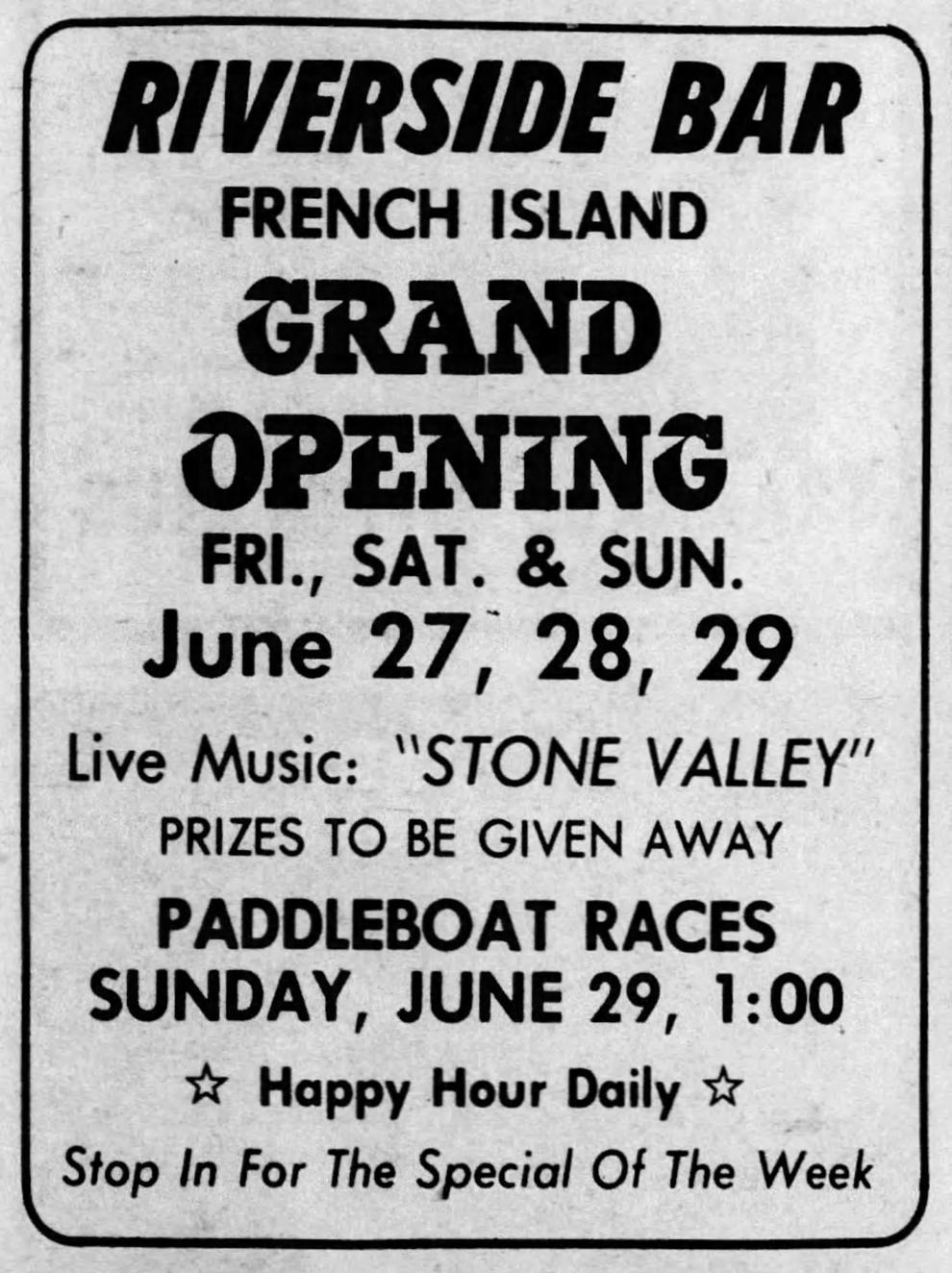 1980: Mississippi Queen

1984: Haberdashery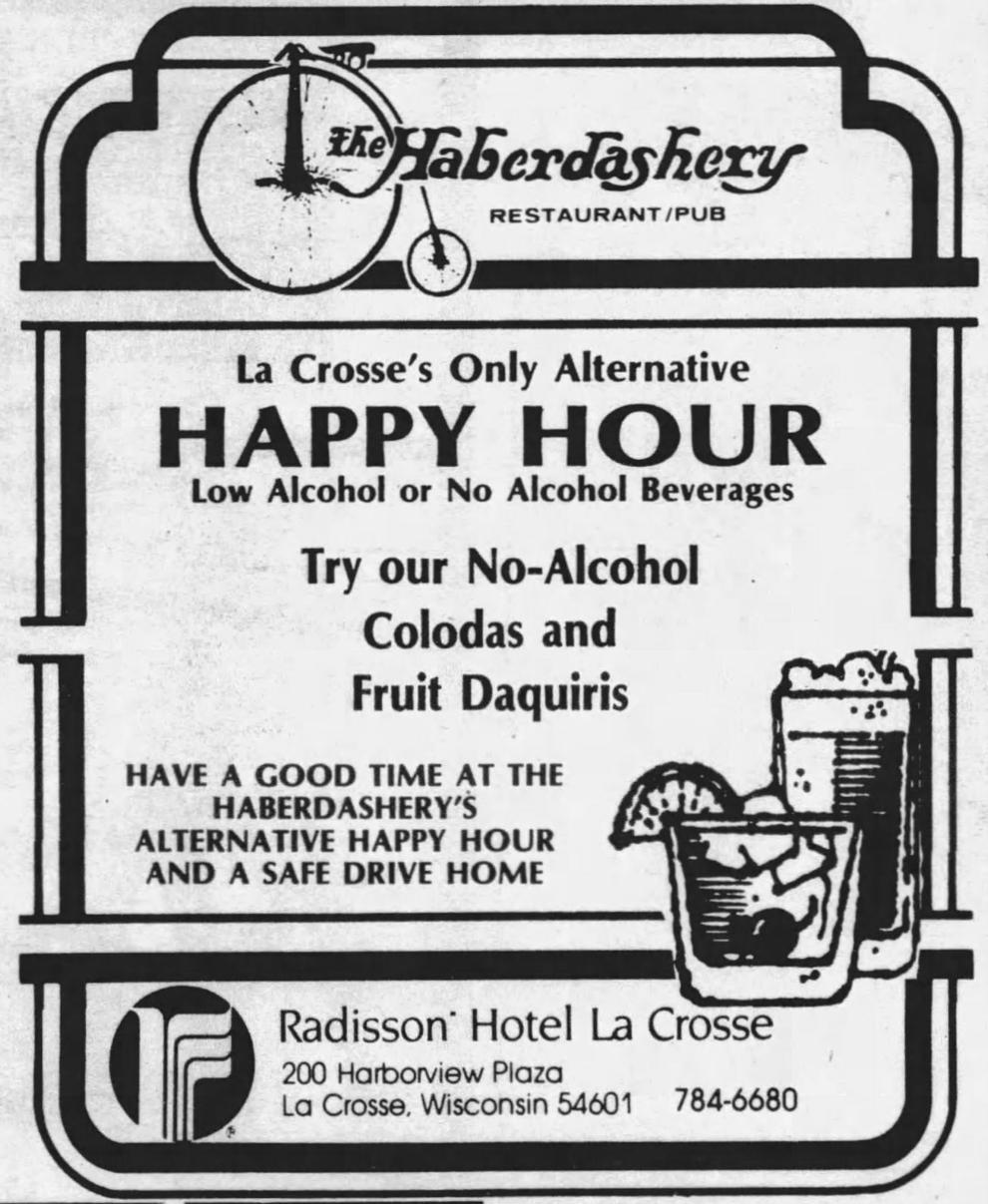 1984: Viner's Pub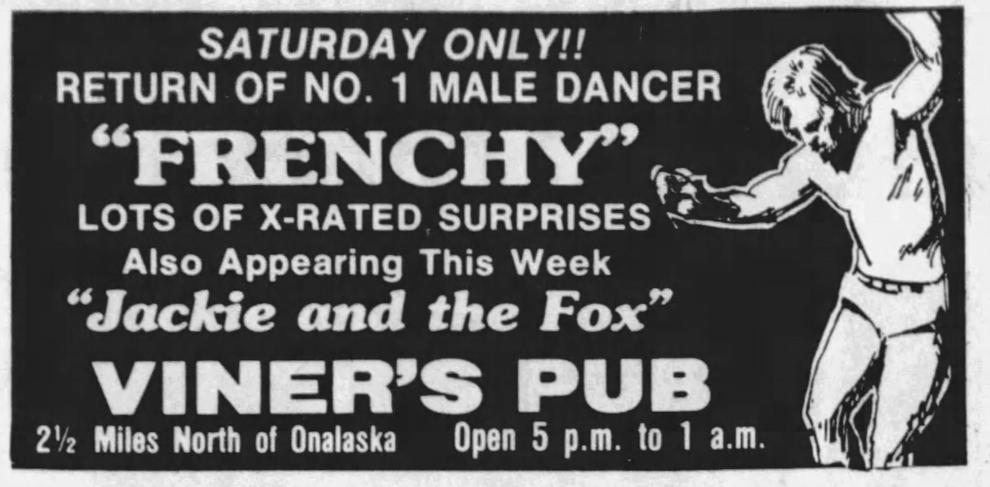 1984: Sokolik's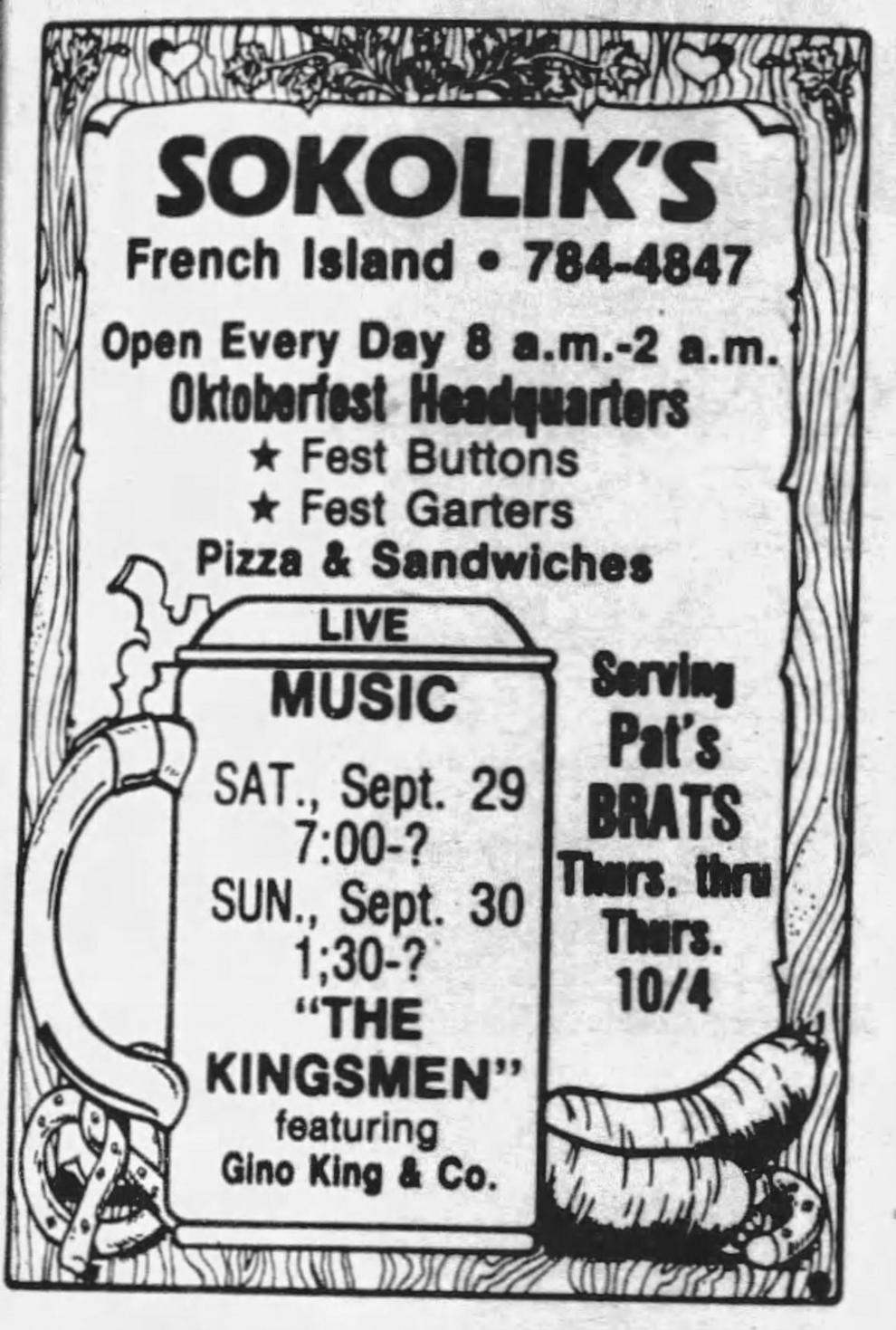 1985: Glen's Bar & Pizza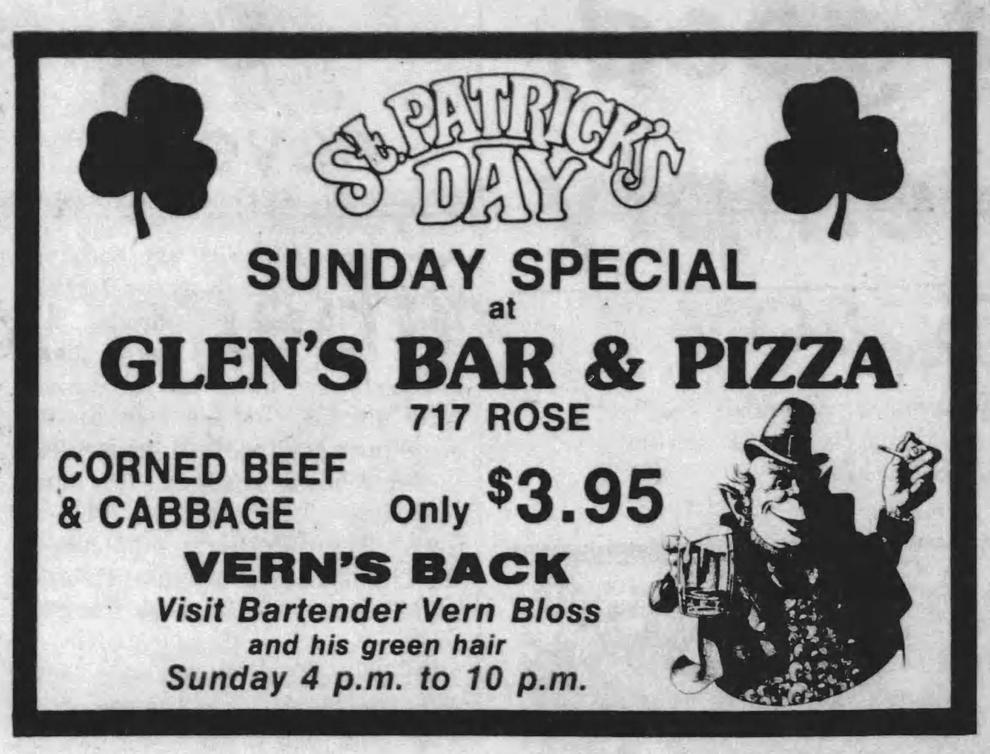 1985: Bluff View Inn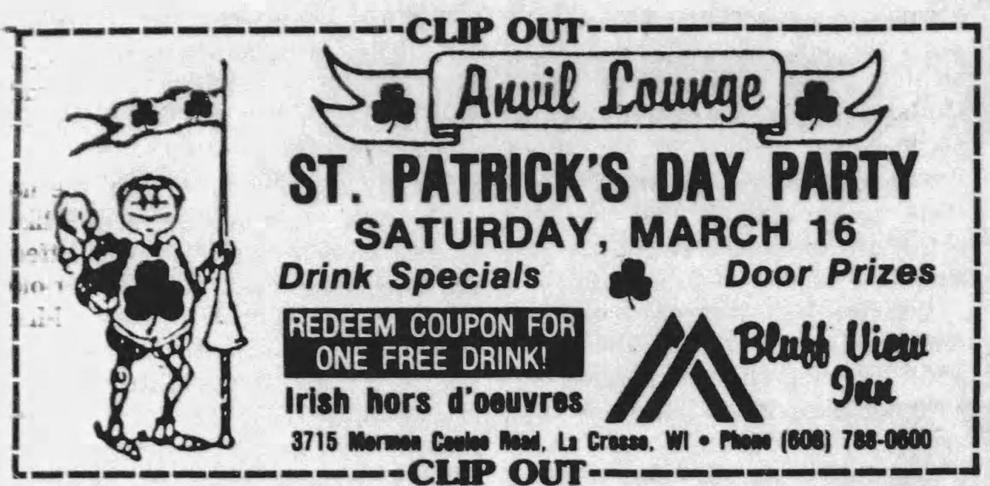 1986: Esteban's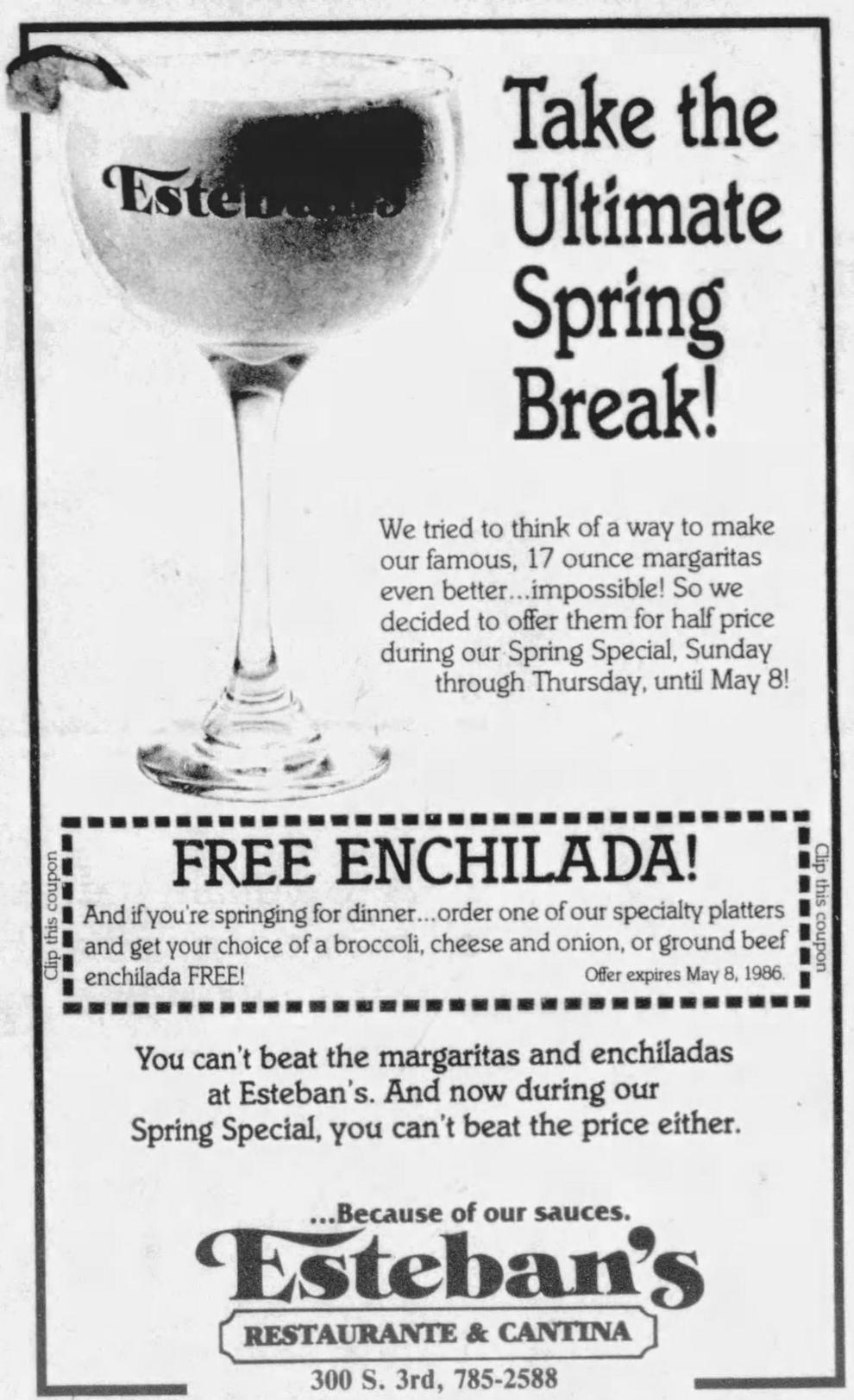 1986: Chi-Chi's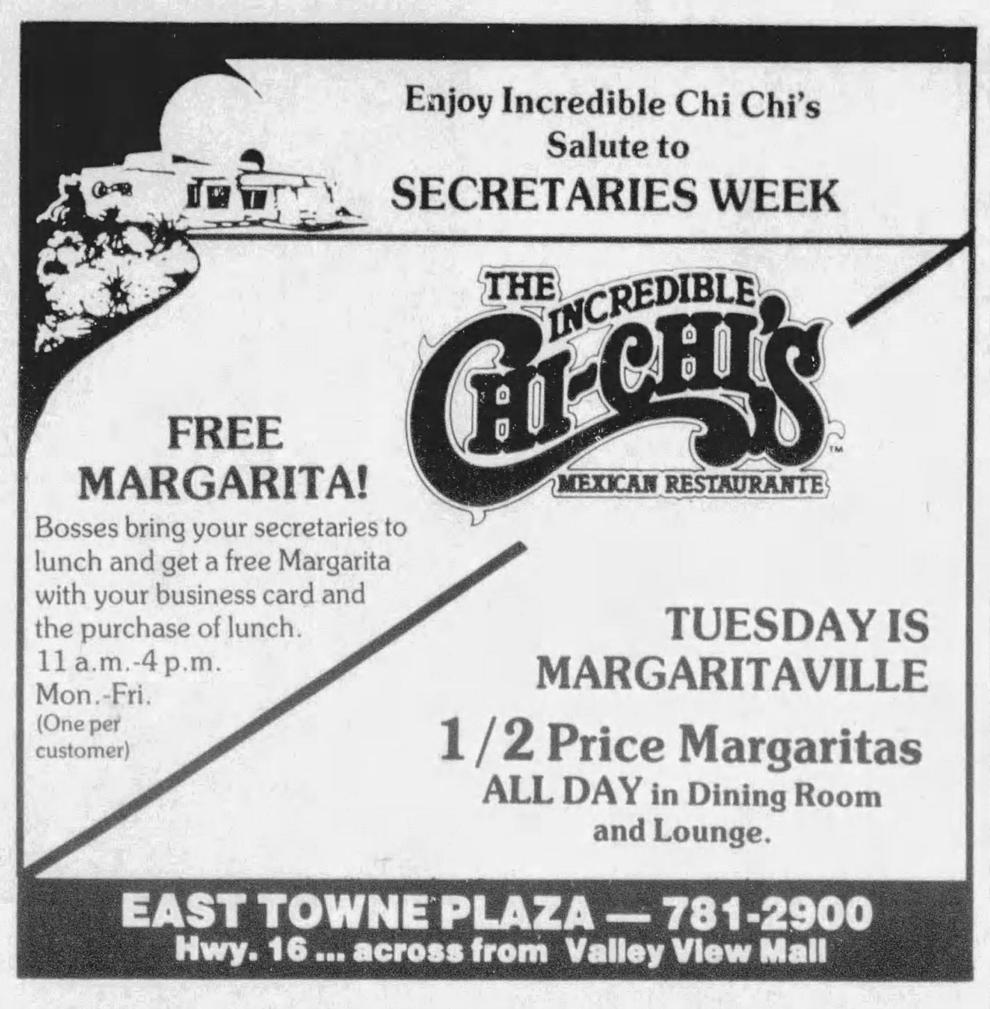 Here's a look at some former area bars that have closed for good.
Click here to see lots of familiar faces and places.
Here's a look at some former area restaurants that have closed for good.
Here's a look at some former area restaurants that have closed for good.