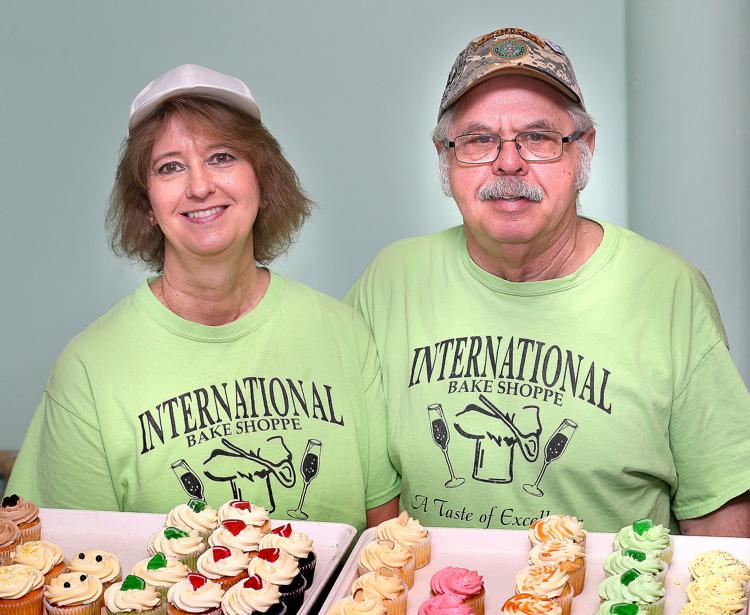 After nearly 19 successful years as owners of the International Bake Shoppe in downtown La Crosse, Don and Mary Hennessey are hoping the coronavirus outbreak in the world ends soon.
On Wednesday, they announced on the bakery's Facebook page that its hours were being temporarily trimmed to 9 a.m. to 1 p.m. Tuesday through Friday due to a lack of business, as people are being encouraged to stay home as much as possible to curb the spread of coronavirus.
"You may have noticed not many people are (walking around) downtown right now," Don said later Wednesday.
"It's basically dead downtown right now," he said in an earlier interview, explaining the bakery's March 18 Facebook announcement that it would be closed on Mondays and Saturdays until further notice because of the coronavirus outbreak.
"People aren't going out; they're being encouraged to stay home, and we understand that," Don said.
Customers can still come into the bakery on the first floor of the City Square building at 444 Main St. to order and pick up cakes, cupcakes, cookies and the other items International Bake Shoppe makes. And for more than a year, the bakery also has offered curbside pick-up. It also offers limited delivery service.
The Hennesseys, who bought the bake shop in July 2001, had decided before the coronavirus outbreak that they were ready to retire. They are looking for a buyer for the business.
The bake shop probably will close sometime this summer unless someone buys it, they said.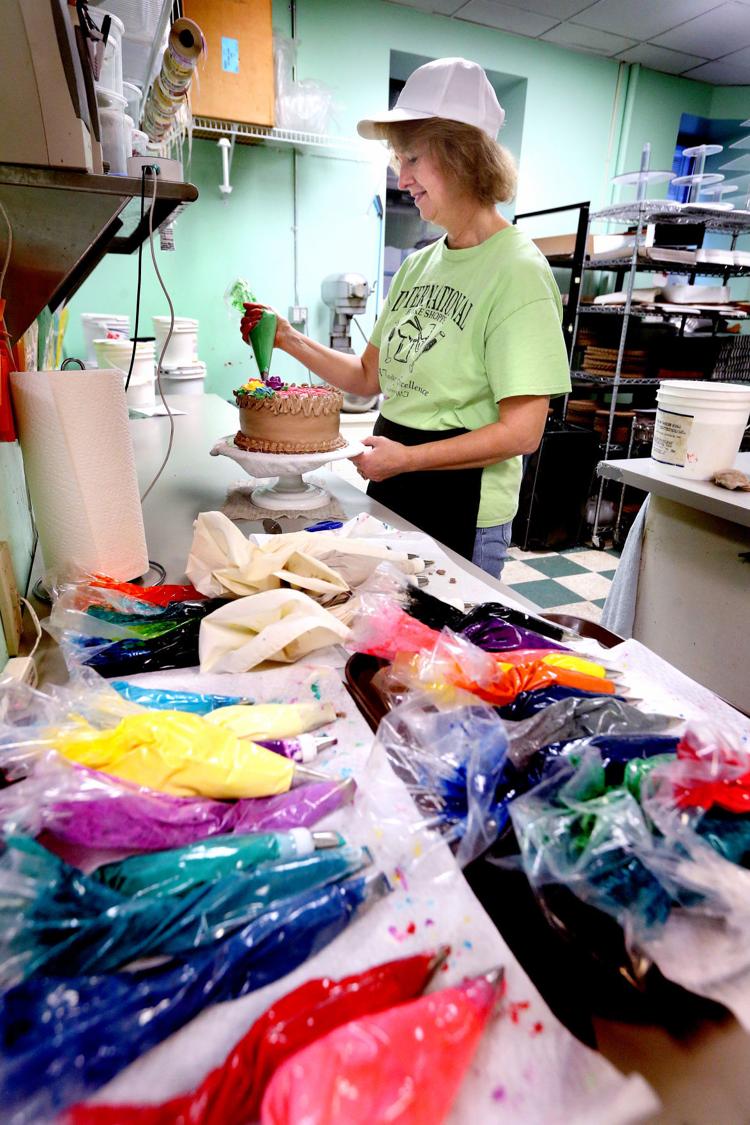 "Hopefully we'll find someone interested in buying it," Don said. "It's a good bakery."
In the 19 years the couple have owned the business, he said, "I've enjoyed the people. We have such amazing customers. Many of them become like family."
"I've enjoyed working here with my daughter and husband every day," Mary said.
The Hennesseys operate the bake shop with the help of Mary's daughter, Becky Kofta. "She doesn't want to operate it by herself" once the Hennesseys retire, Mary said.
The Hennesseys bought the business in 2001 from Katie Moe and Susie Ellis, who had moved it to the City Square building in 1999, after operating it in other locations. In 2003, the Hennesseys expanded it into the space formerly occupied by The Lutheran Bookstore, which had moved elsewhere.
"I really liked the frosting," Don said of the Hennesseys' decision to buy the bake shop. "You can't beat it." He and Mary acquired the bake shop's recipes when they bought the business.
Today, the Hennesseys go through about 1½ tons of butter a year, mostly for frosting.
The International Bake Shoppe also is known for the raspberry filling in many of its two-layer cakes.
White cake with raspberry filling and white buttercream icing is the bake shop's most popular cake, Mary said. Its second-most-popular variety is a fudgy chocolate cake with raspberry filling and chocolate buttercream icing.
Cake flavors include white, chocolate, marble, spice, yellow, poppyseed, red velvet, German chocolate, lemon, butter pecan, carrot, confetti and strawberry.
Cake filling flavors include raspberry, cherry, cream cheese, strawberry, lemon, apricot, blackberry, Bavarian, fudge, coconut pecan, and white or chocolate butter cream.
Cakes are the main source of sales for the bake shop, and wedding cakes make May through October the busiest time of the year, Mary said. May is especially busy, with cakes being ordered for weddings, graduations and confirmations.
"We (also) sell cake by the slice, cupcakes and have a variety of cakes on hand that are available for sale," Don said. "We also do pies, basically by order," The bake shop's biggest-selling pies are apple and strawberry rhubarb, he said.
International Bake Shoppe also makes cheesecakes. Turtle cheesecake is its biggest-selling flavor, Don said.
The bake shop's sales have continued to increase during the 19 years that the Hennesseys have owned it, Don said. "That's because we make a quality product, with consistency. When people buy a cake from us, they know it will be good and that it will be fresh."
The business news you need
With a weekly newsletter looking back at local history.