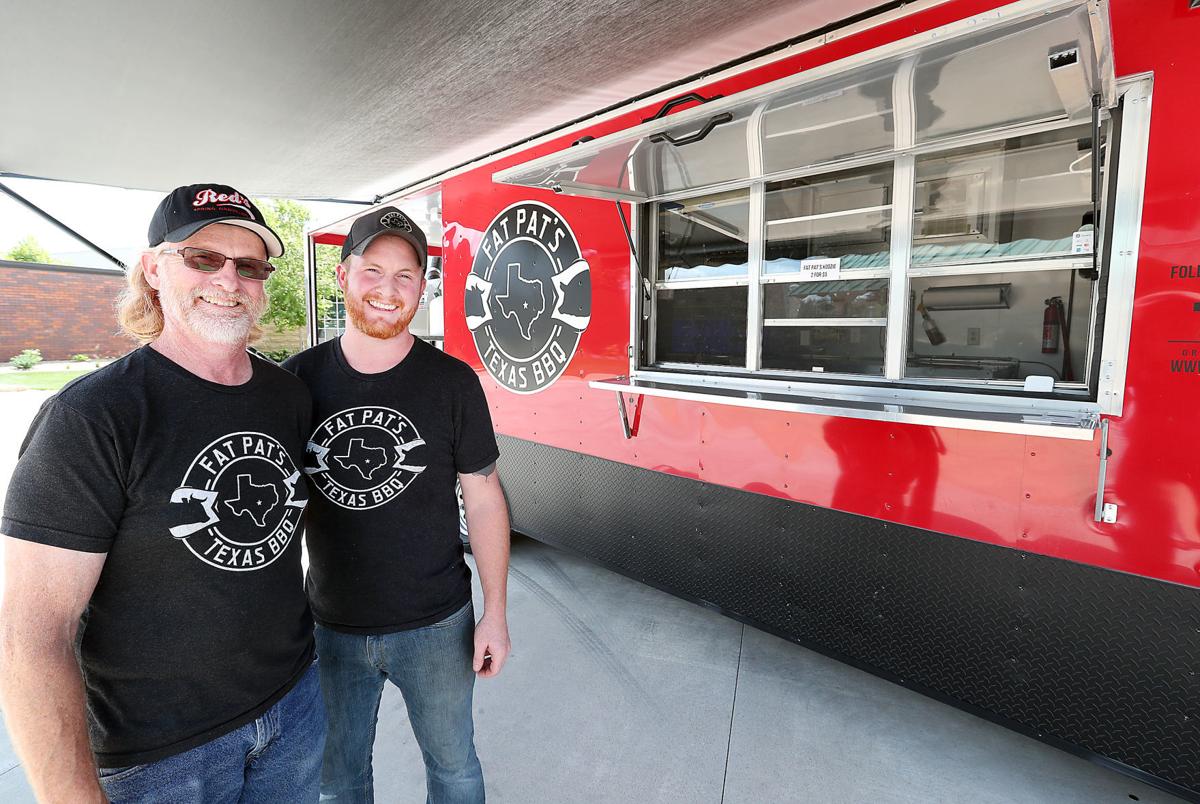 SPRING GROVE, Minn. — The two Pats at the local supermarket are working together again after a six-year hiatus, and bringing a taste of Texas to the Coulee Region.
Patrick Longmire Jr. is once again working at Red's IGA in Spring Grove, which is owned by his parents, Pat and Debbie Longmire.
And two or three times a week during the warmer months, the two Pats also work side by side, on the road in their year-old Fat Pat's Texas BBQ food truck, which is at the Cameron Park Farmers Market in downtown La Crosse on most Fridays. It sells Texas-style barbecue meats —brisket, burnt ends, pulled pork, ribs and chicken — as well as side dishes.
Pat and Debbie have operated Red's IGA since 1989 and built its current building in 2000. The younger Patrick (who often goes by his full first name) worked at the store until he moved to Texas seven years ago.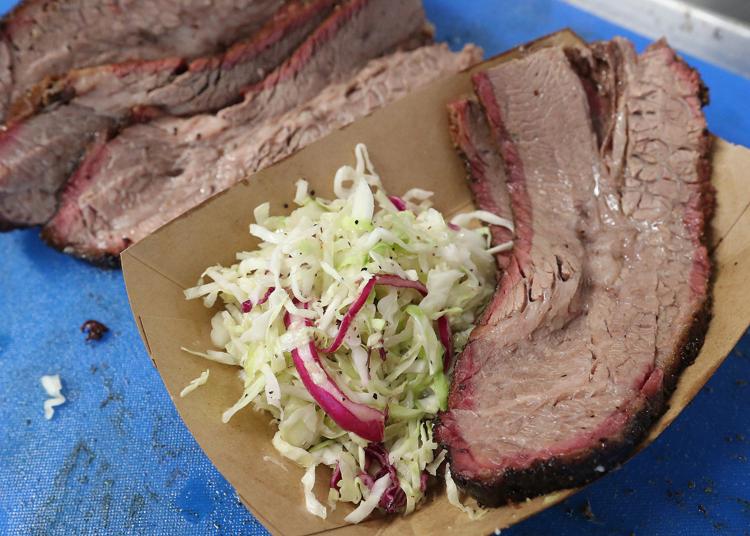 "It's been a treat for me to have my son working with me again," Pat said on a recent Friday after he and Patrick had sold barbecue lunches to employees while the food truck was parked outside Gundersen Health System in La Crosse. A few hours later, they would be selling more barbecue at the Cameron Park Farmers Market.
While living in Austin, Texas, as a musician for six years, Patrick played bass guitar for a country music band that traveled around the nation, and for a local blues music band. After his father gave him a smoker about three years ago, he developed his barbecue skills during his free time. (Dad had already been smoking meats for many years.)
Patrick became very familiar with and fond of Texas barbecue during his years in that state.
Father and son began talking about starting a Texas barbecue food truck in the Coulee Region.
That was one reason why Patrick and his wife, Jayme, who is a Holmen native, moved from Austin to Spring Grove in March 2017. "And our second child was on the way, and Spring Grove is a great place to raise a family," Patrick said.
The food truck that he and his father operate made its debut in June 2017 during the Homecoming Celebration that's held in Spring Grove every 10 years. Father and son chose the Fat Pat's moniker for their business as that was a nickname that a friend in his country music band had for Patrick because of the large amount of food he would eat while on the road.
"It's been extraordinary," Patrick said of the reception the food truck has received from Coulee Region residents. "For the most part, people around here haven't had barbecue like this."
Patrick said he and his father use a dry rub consisting of salt and black pepper on their meats, smoke the meats "low and slow" with oak wood, and cook them without sauce. But they also make a Texas-style sauce that customers can pour on the meat if they wish. "It's a pepper- and vinegar-based sauce," Patrick said.
"It's not something you throw sauce on," his father said of Texas-style barbecue. "This way, you can really taste the meat."
The Longmires smoke and cook their barbecue meat in a smoker on their food truck.
Fat Pat's Texas BBQ also offers three side dishes – pinto beans, coleslaw and potato salad – as well as bottled Spring Grove Soda Pop. "We make everything," Pat said of the food truck's meats and side dishes. "Nothing comes out of a can."
The Longmires' barbecue food truck usually is on the road two or three times a week from spring to fall, making stops in communities within about 60 miles of Spring Grove. Its first appearance this year was on March 31. Its last stop this season probably will be sometime in October, Pat said.
This week, Fat Pat's Texas BBQ will be selling its meats Thursday through Saturday at the Houston County Fair in Caledonia.
The barbecue truck is in Spring Grove when it's not on the road, and its barbecue ribs and chicken are for sale in the Red's IGA deli area on Thursdays.
The smoker will move into part of a planned 2,500-square-foot addition to Red's IGA. Pat said the addition — which he hopes to complete by November — will allow him to expand the store's bakery and deli areas and also will include a coffee shop that will serve specialty coffees and baked goods.
Once the smoker moves into the addition, all of Fat Pat's Texas BBQ will be smoked and cooked there rather than on the food truck. And the Longmires will be able to smoke and cook their barbecue meats year-round.
Customers also can place orders for Fat Pat's Texas BBQ menu items. "We get a lot of orders for events like weddings and anniversaries," Patrick said.
---
Sandy's Drive-In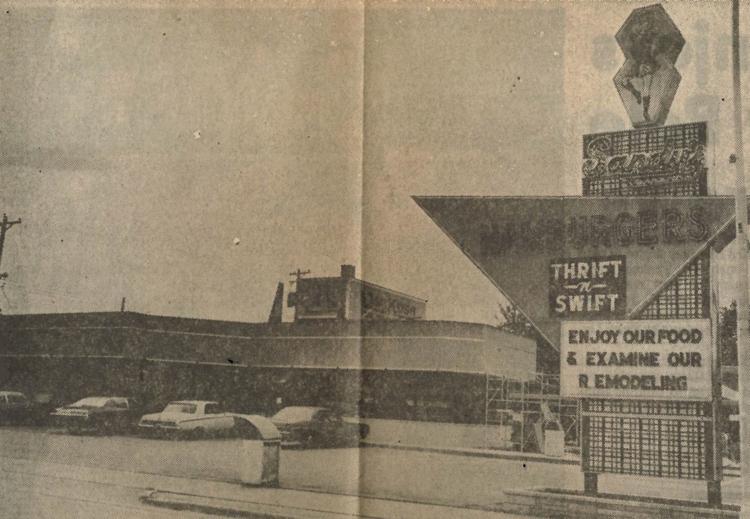 Paul's Pantry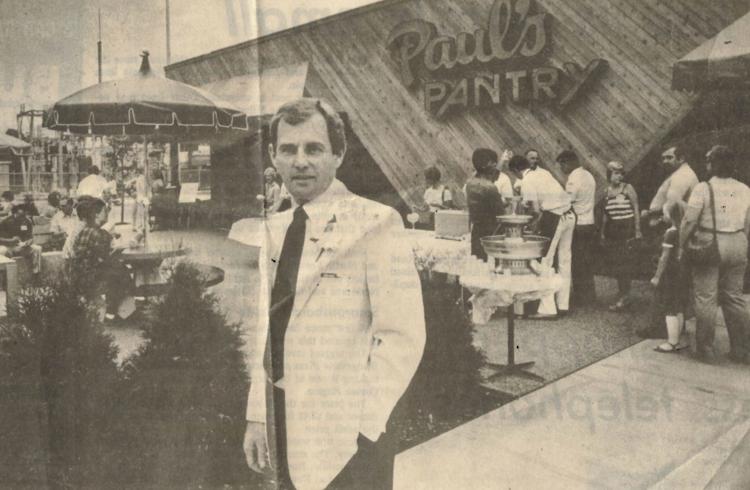 1985: Ranch House Dinner Theater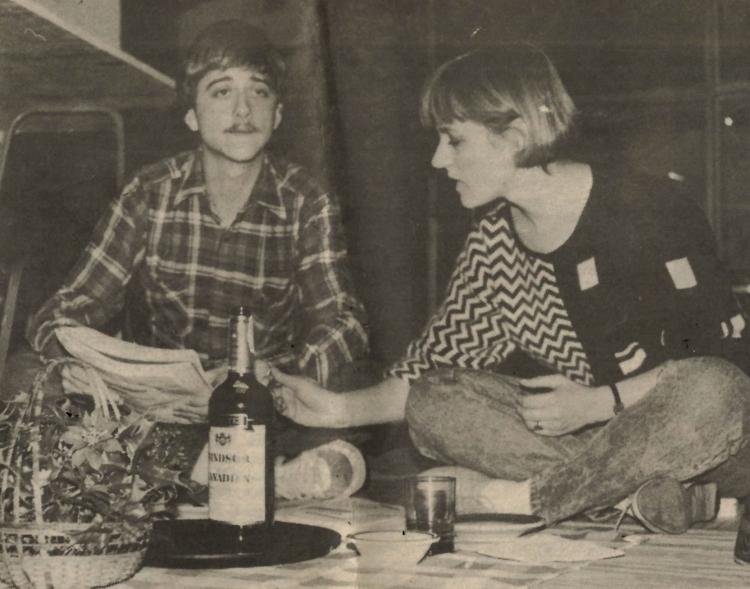 Happy Joe's Pizza and Ice Cream Parlor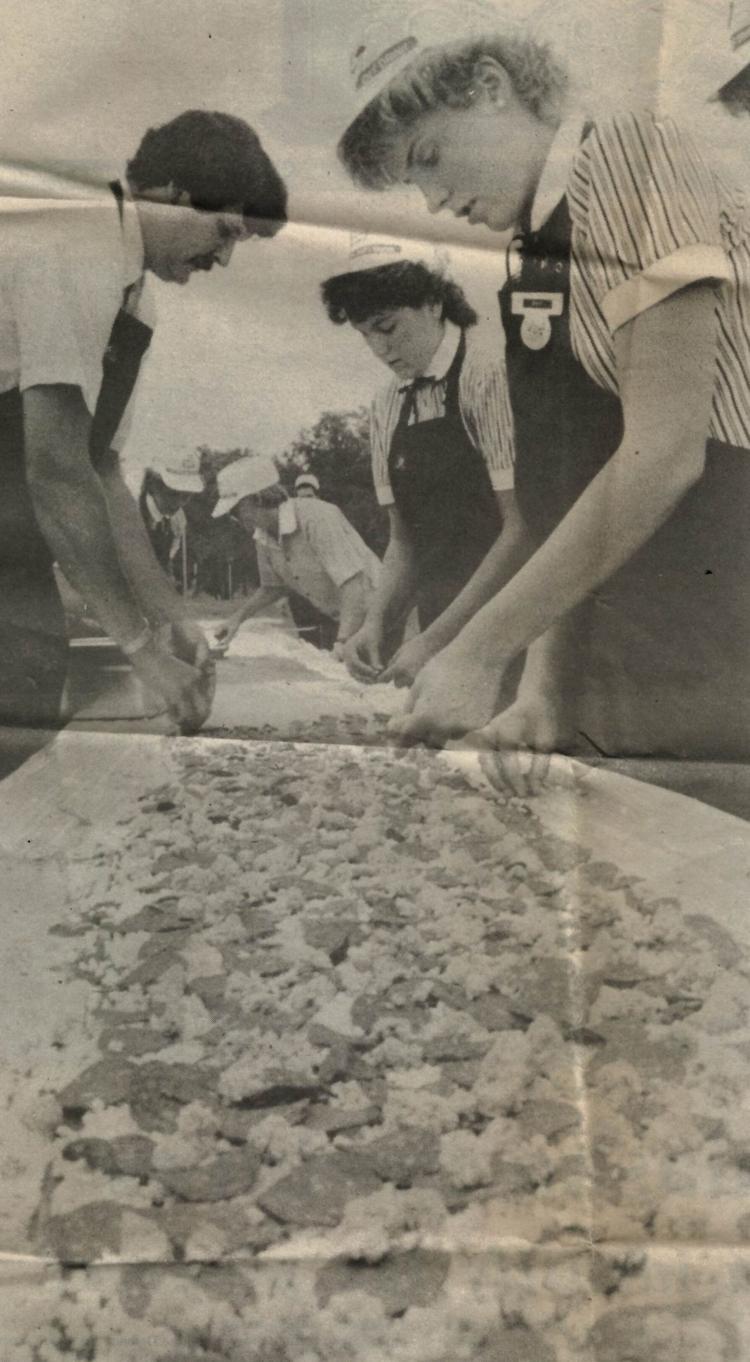 Unicorn Restaurant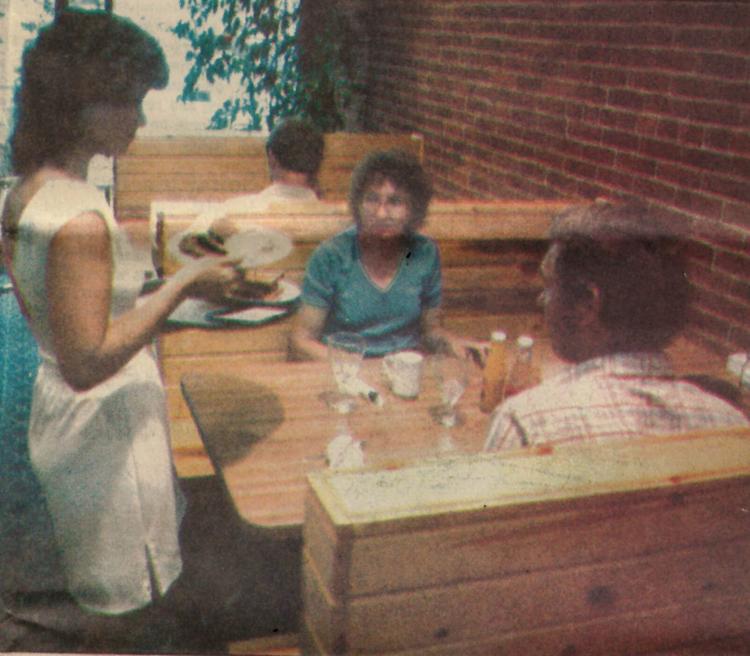 Pagliacci's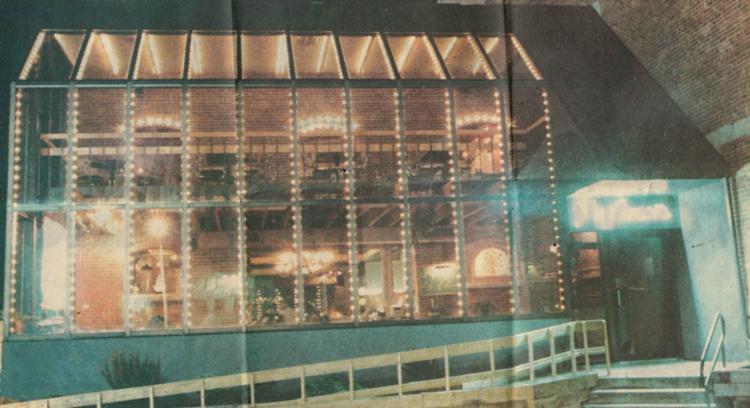 Maid-Rite Cafe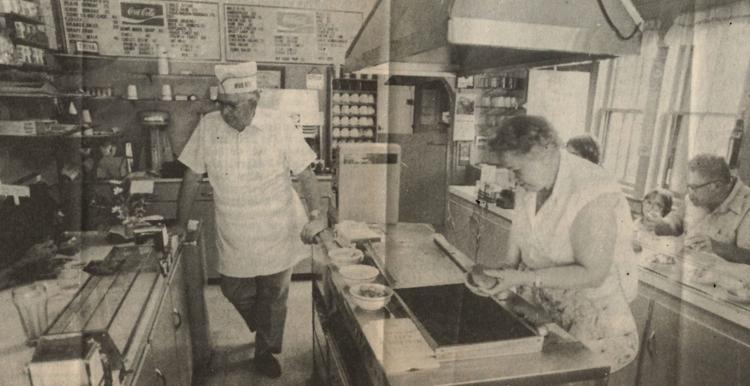 Circus Supper Club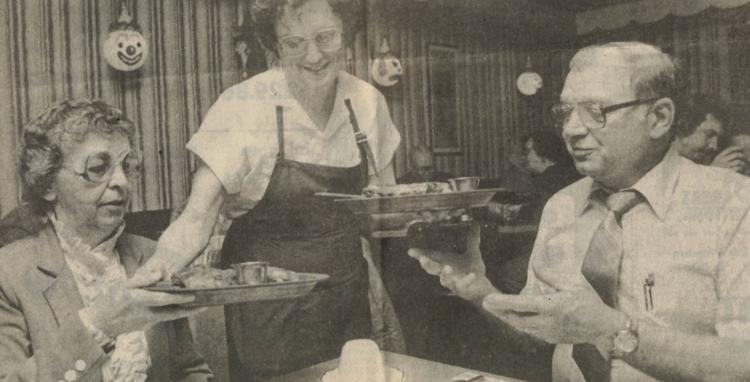 Michael's Cerise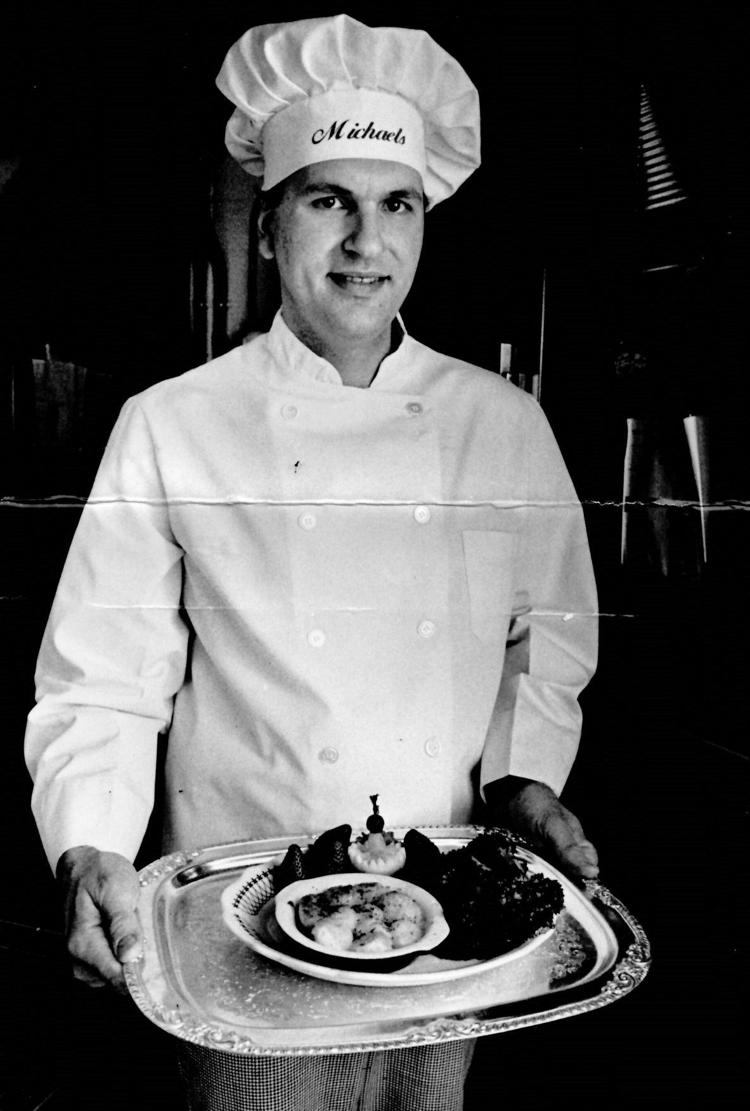 Ground Round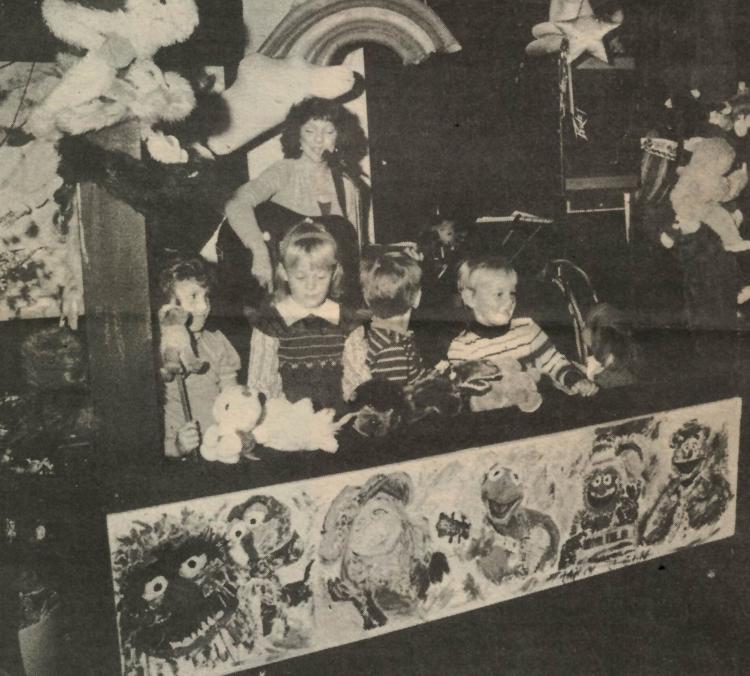 Wendy's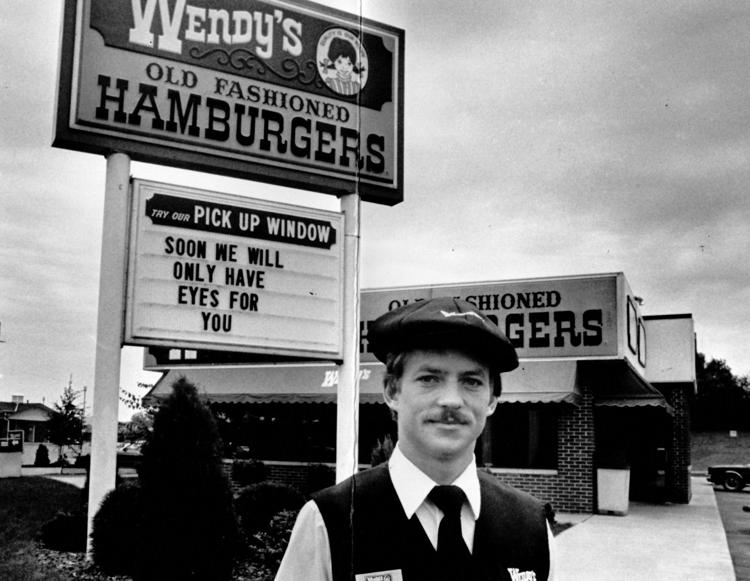 Elite Restaurant and Candy Shop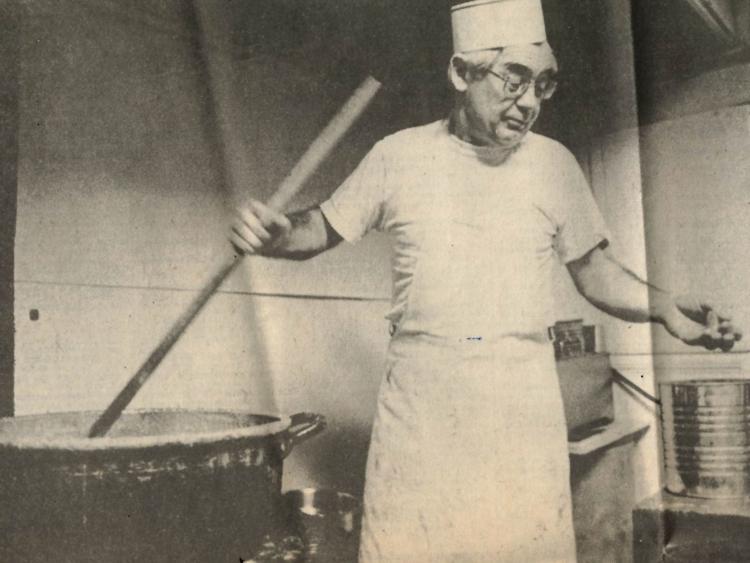 Big River Cattle Co.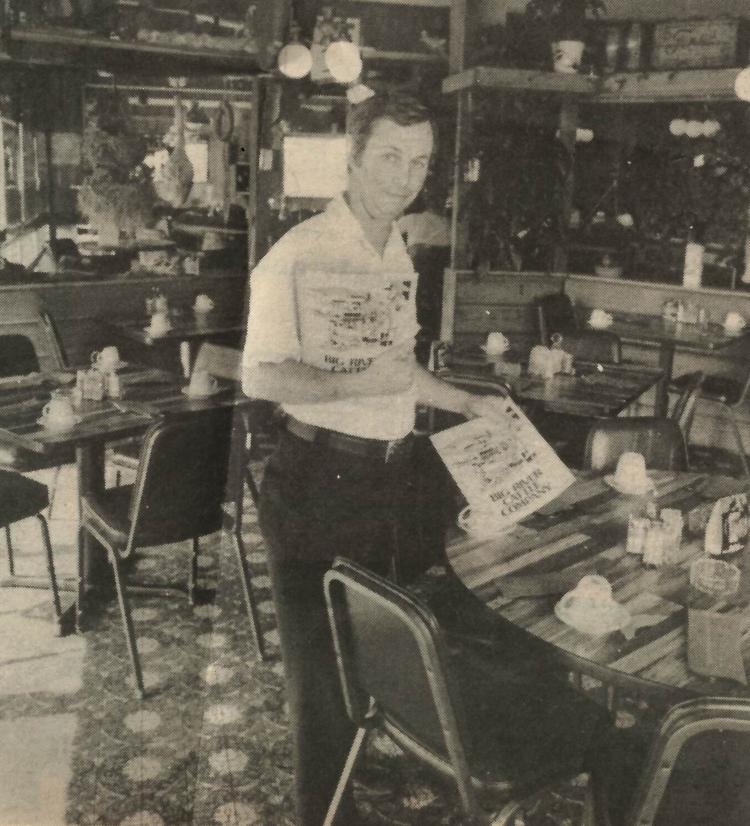 Esteban's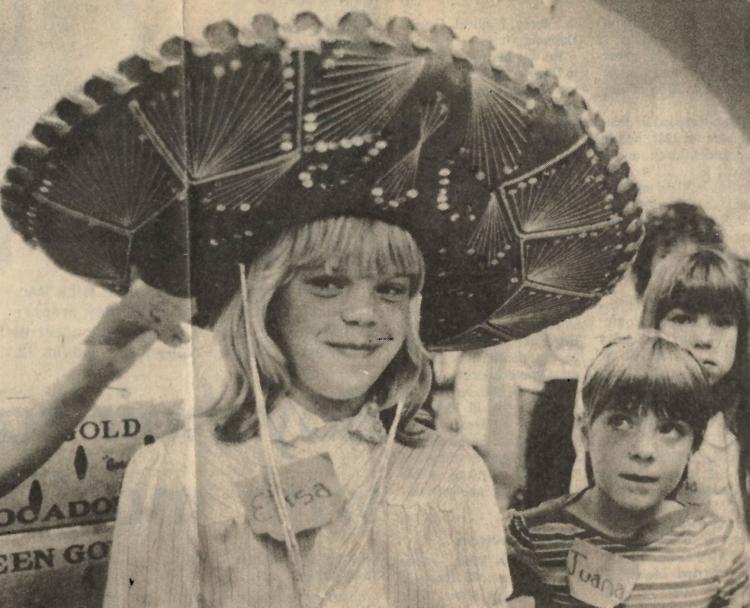 Fat Sams Bistro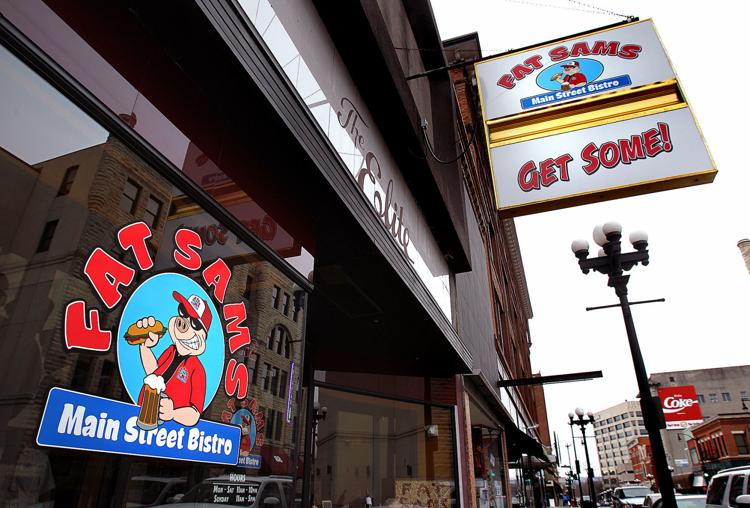 Nob Hill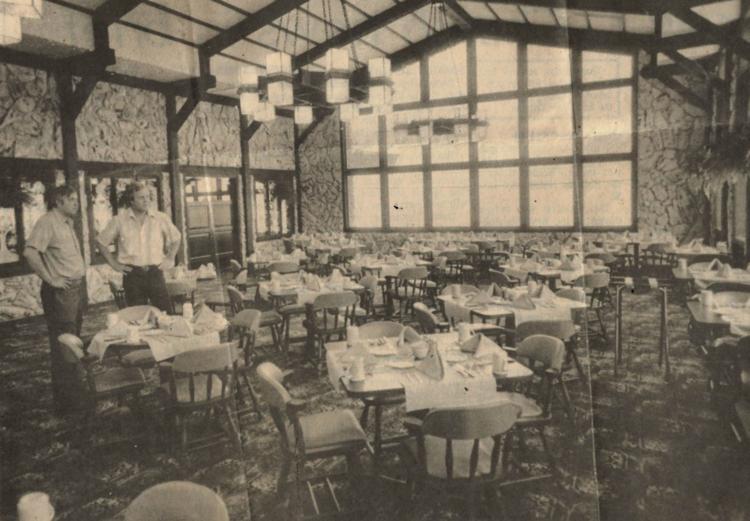 1983: Showbiz Pizza Place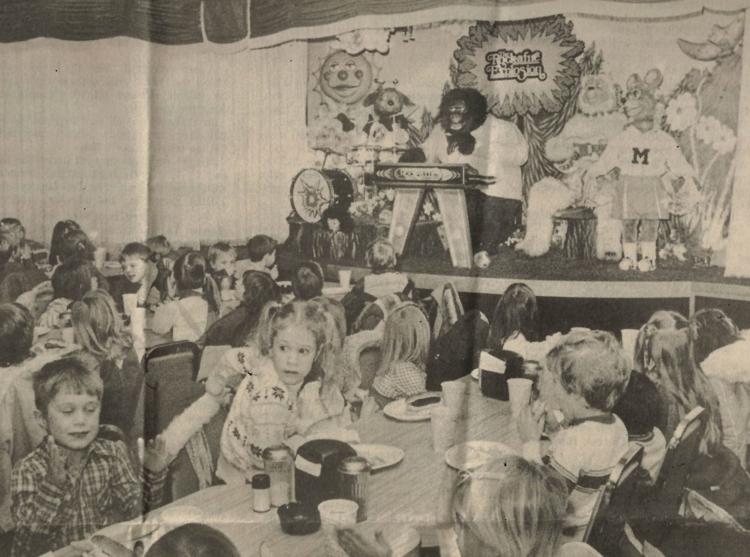 Jensen's Cafe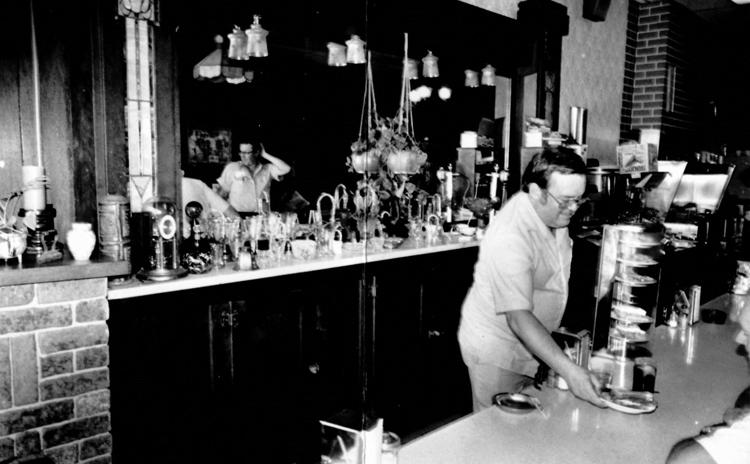 The Mint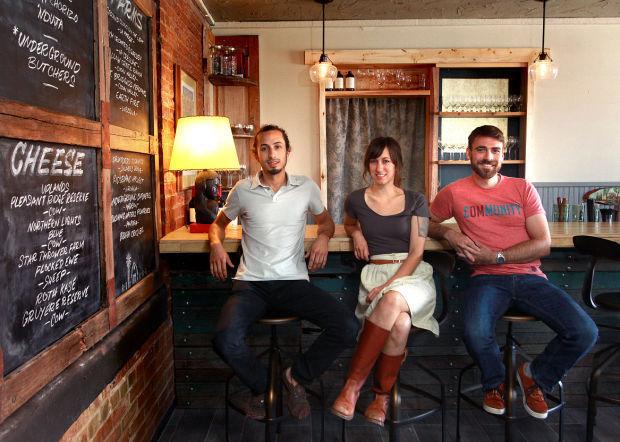 Oscar's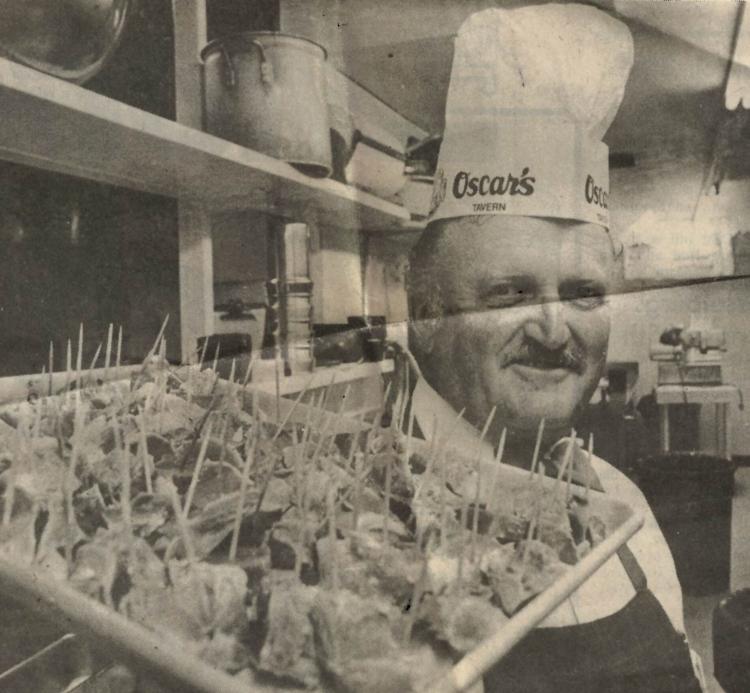 Walt's Restaurant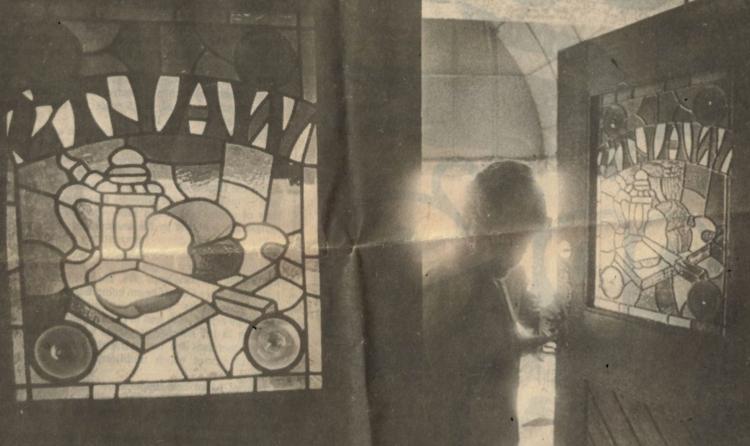 Big Dipper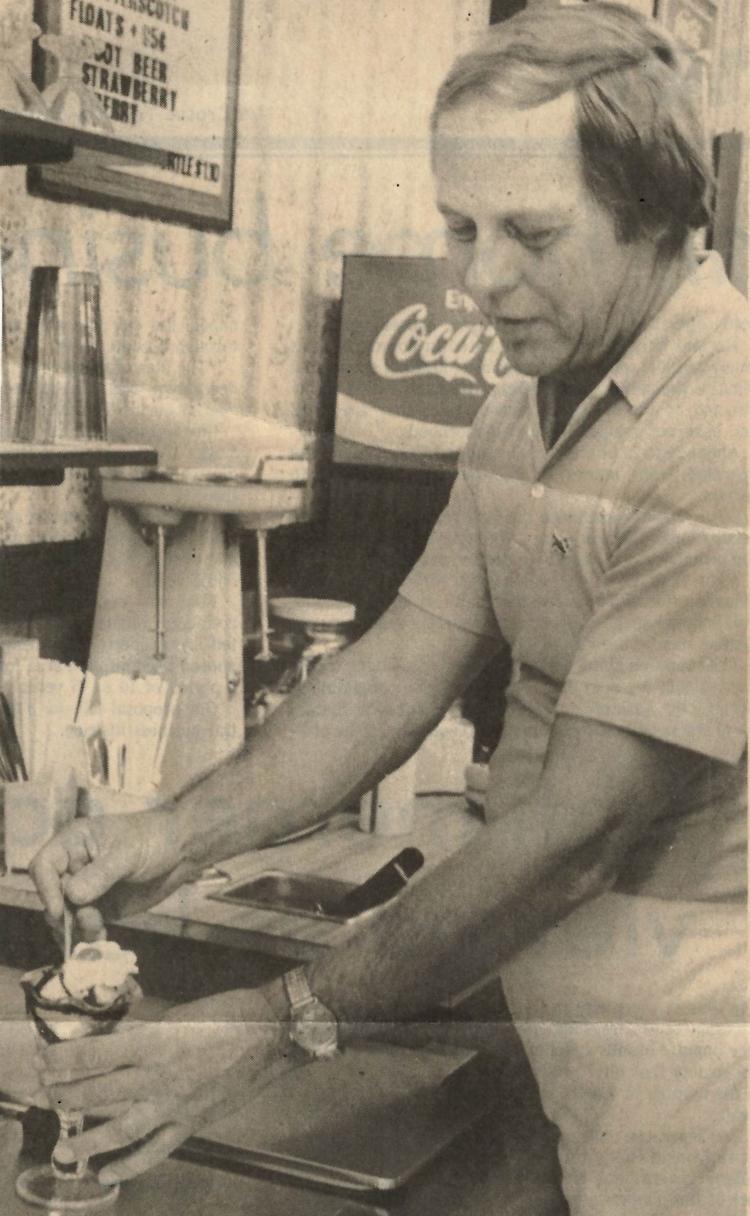 Party House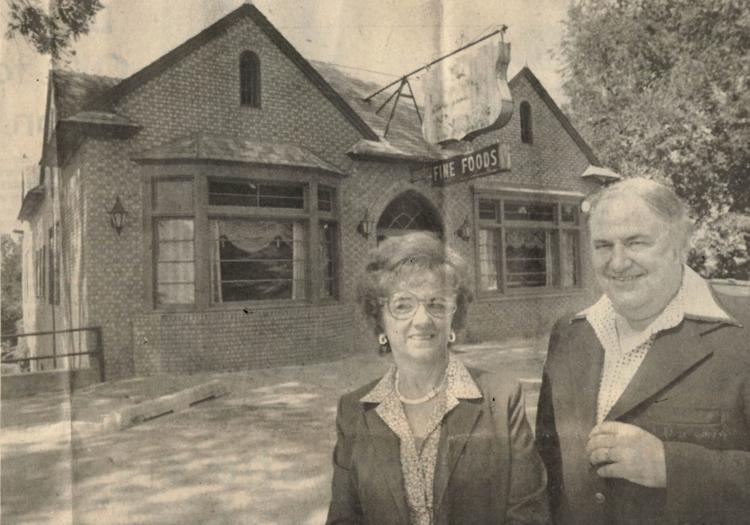 Bon Appetit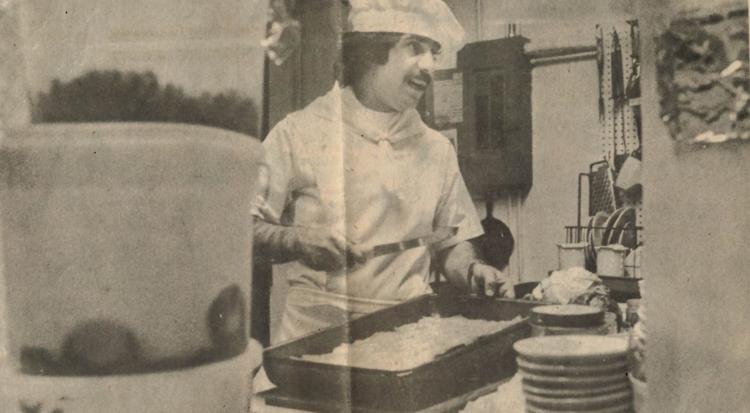 Chop House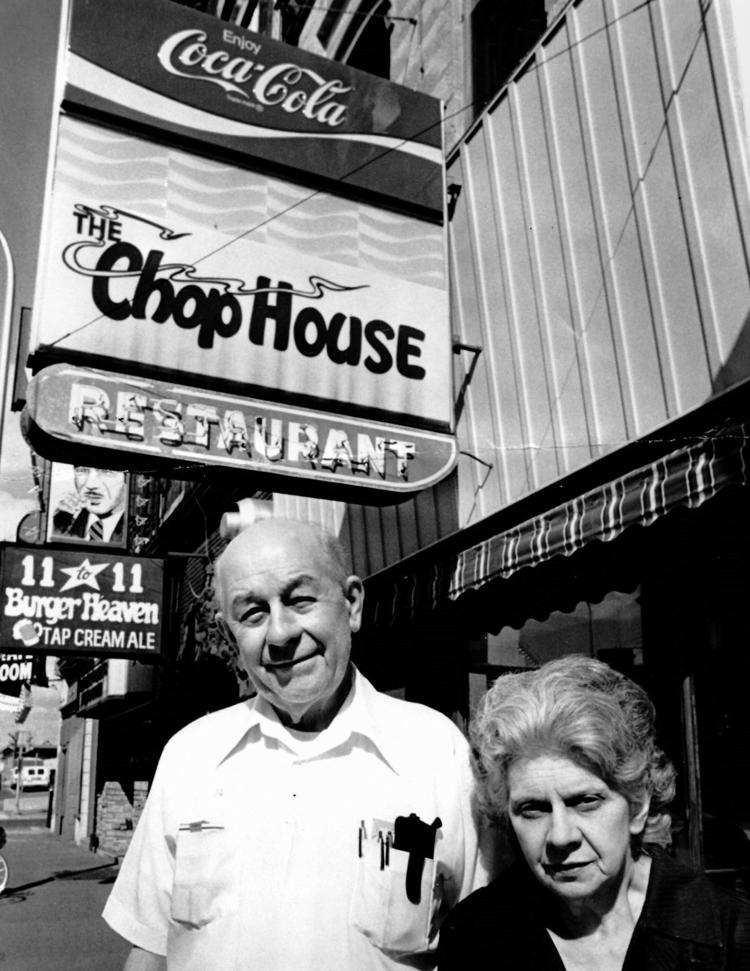 Zorba's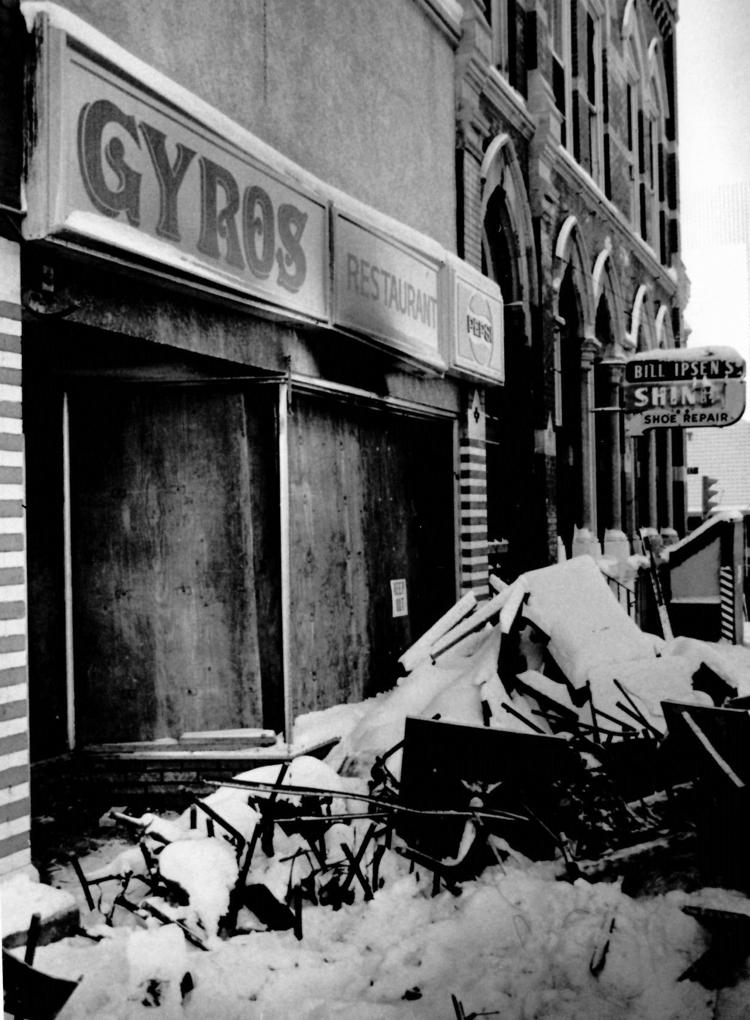 Johnnies Bar & Grill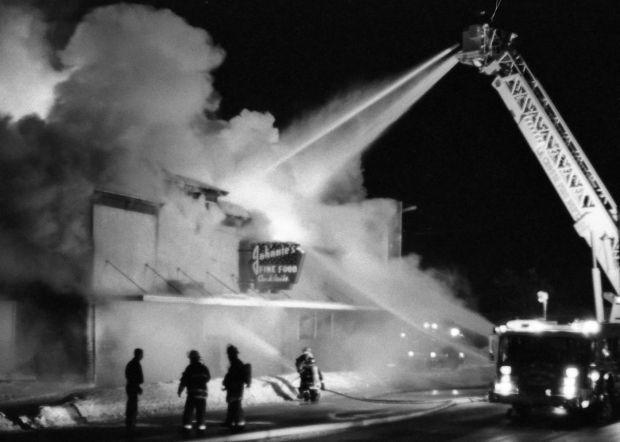 Perkins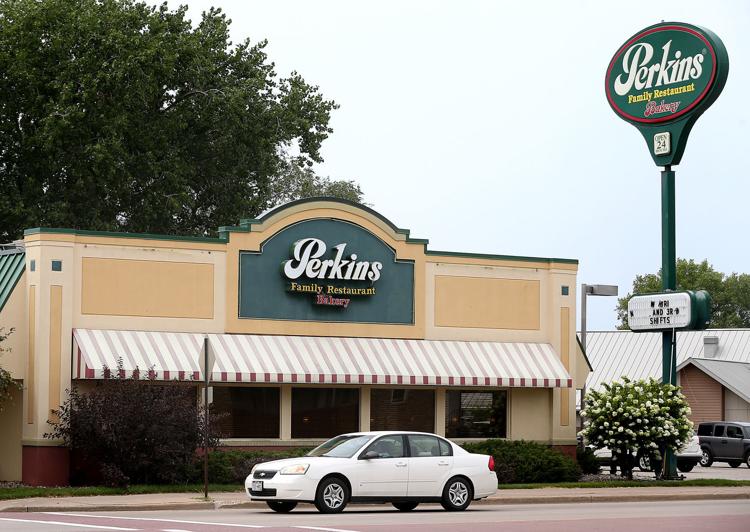 Edwardo's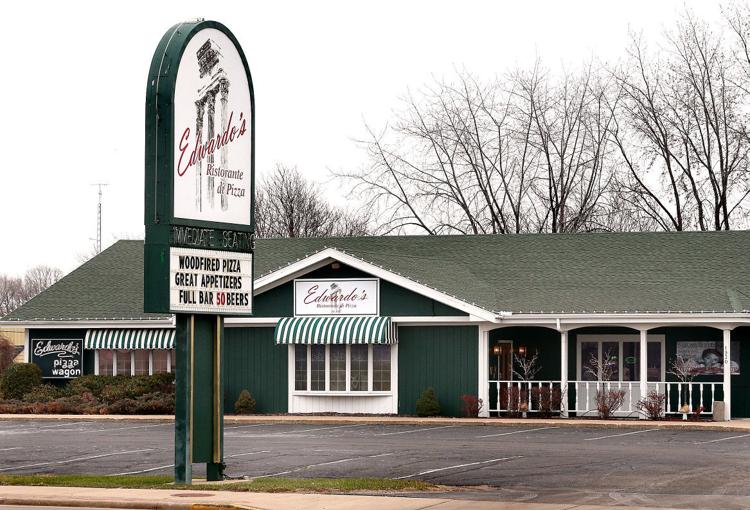 Embers Restaurant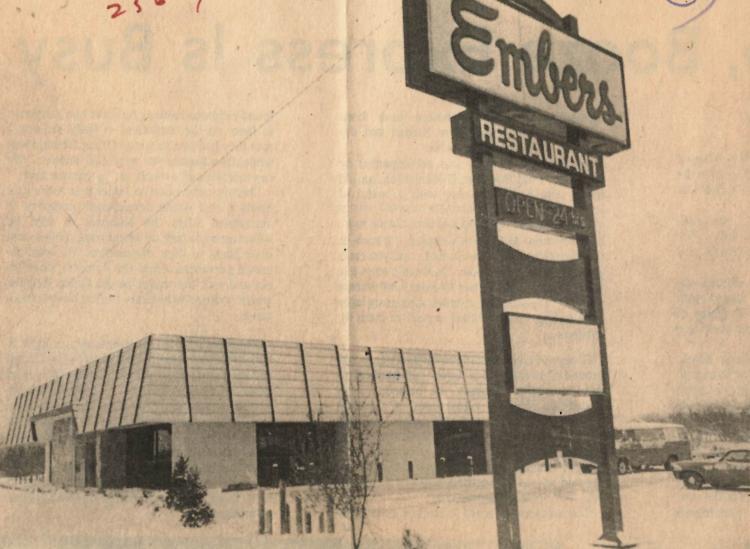 Cheddar 'n Ale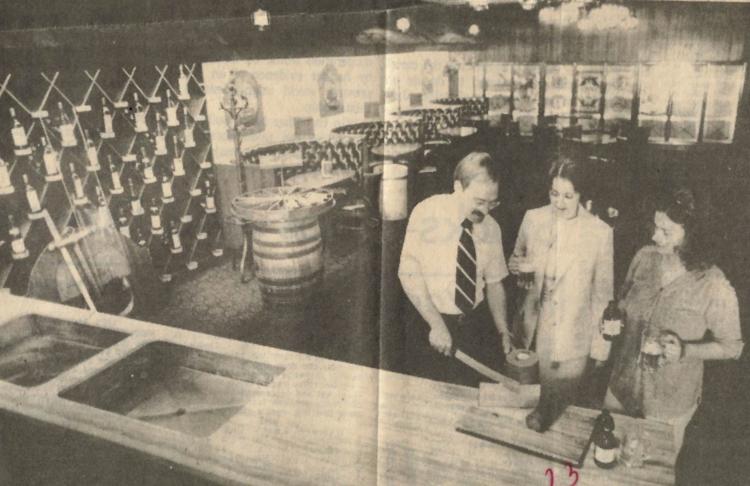 Mai-Tai Supper Club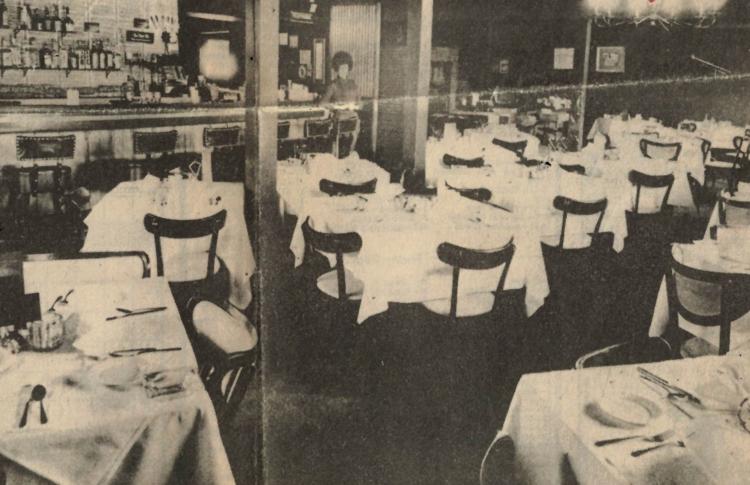 Winchell's Donut House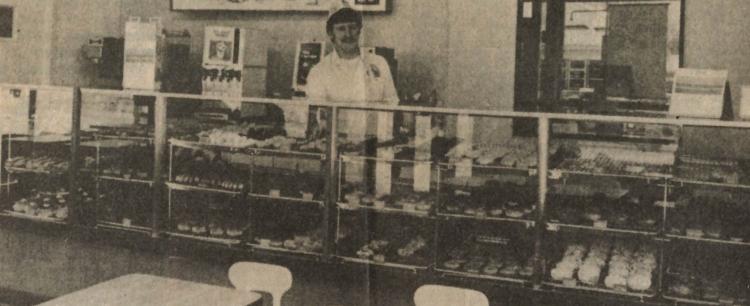 Taco Bell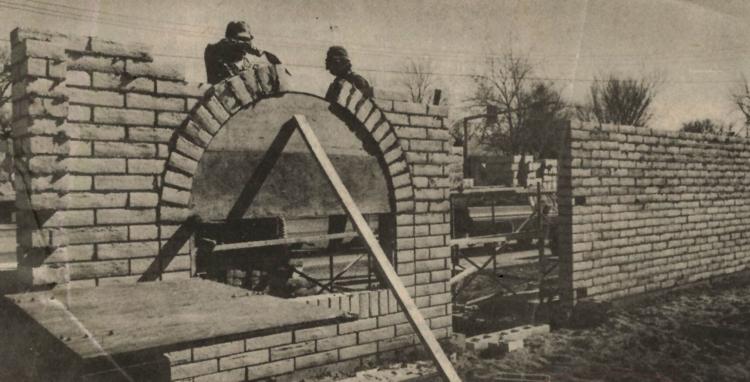 1976: New Villa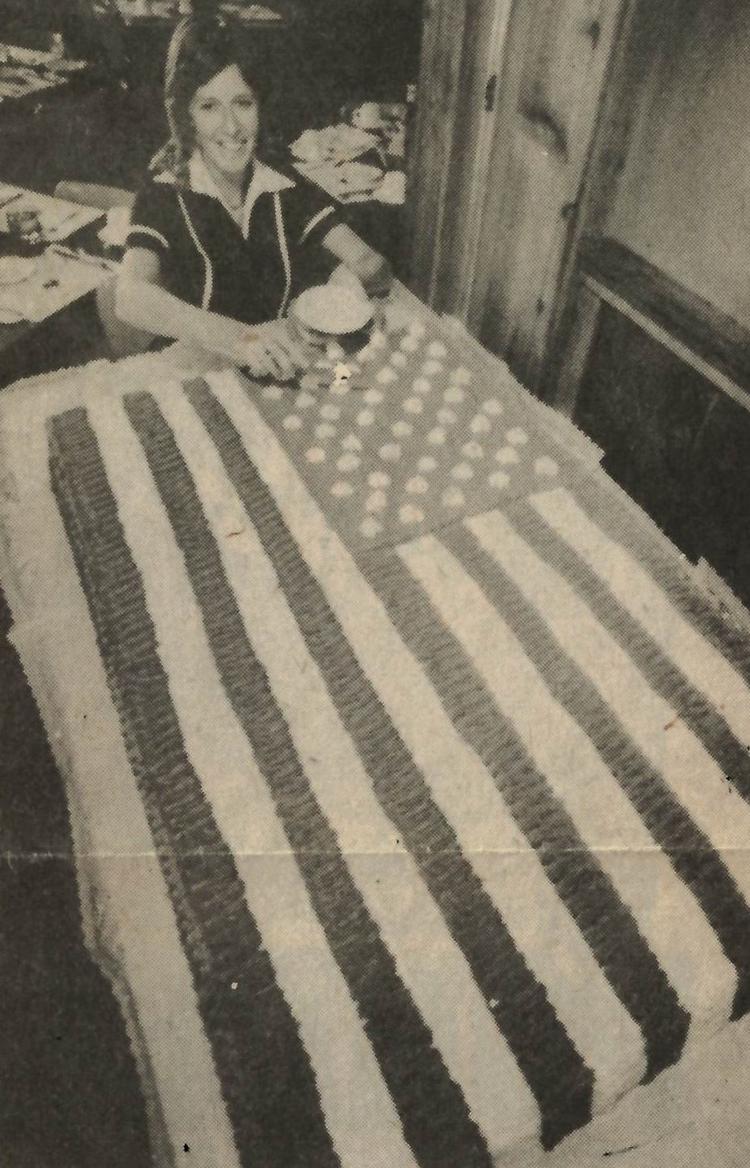 Mr. D's Donuts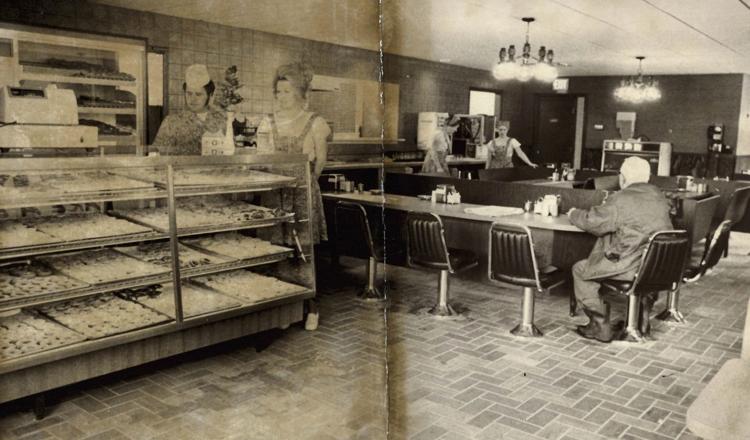 1975: Bodega Lunch Club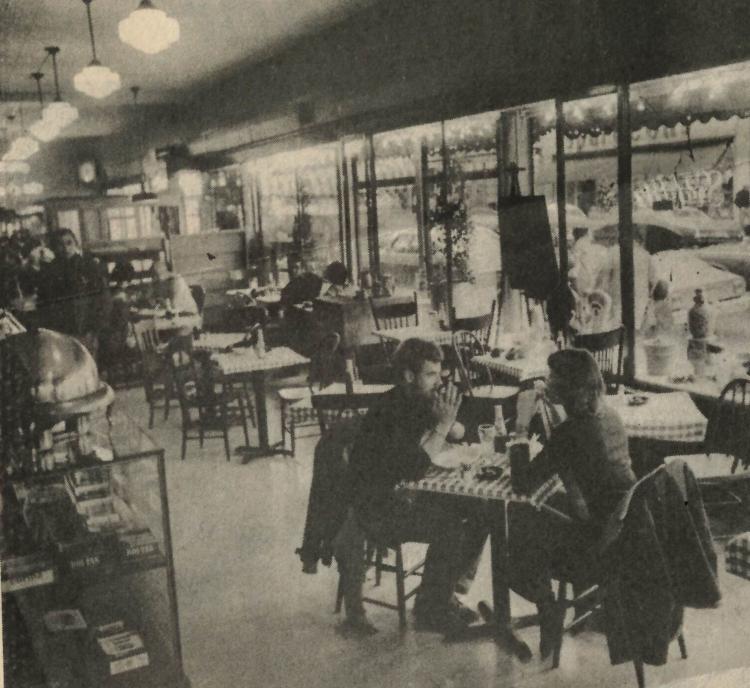 McDonald's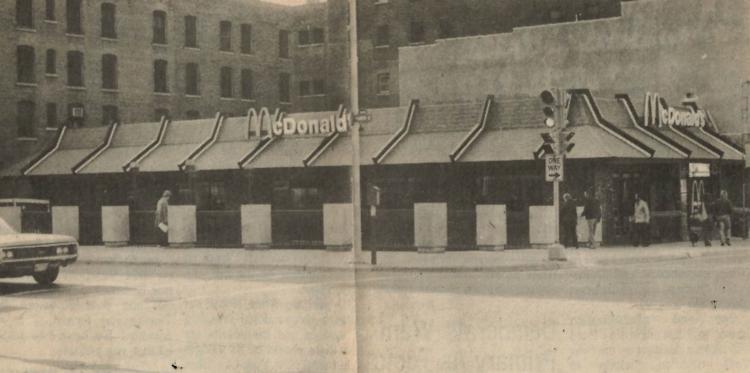 Taco John's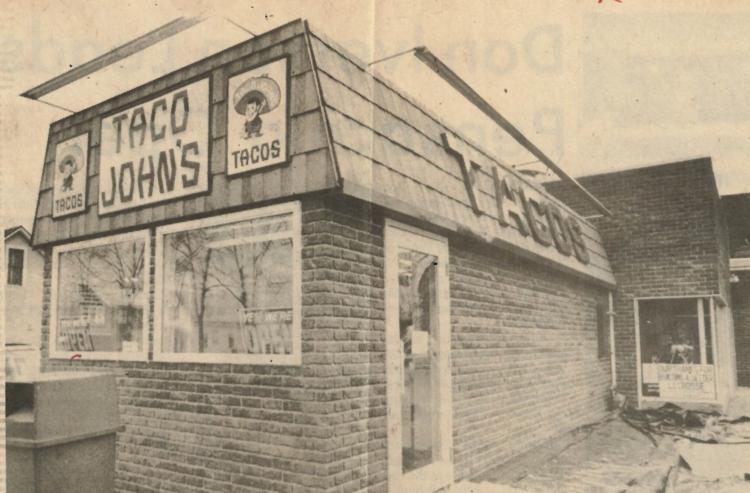 Taco Village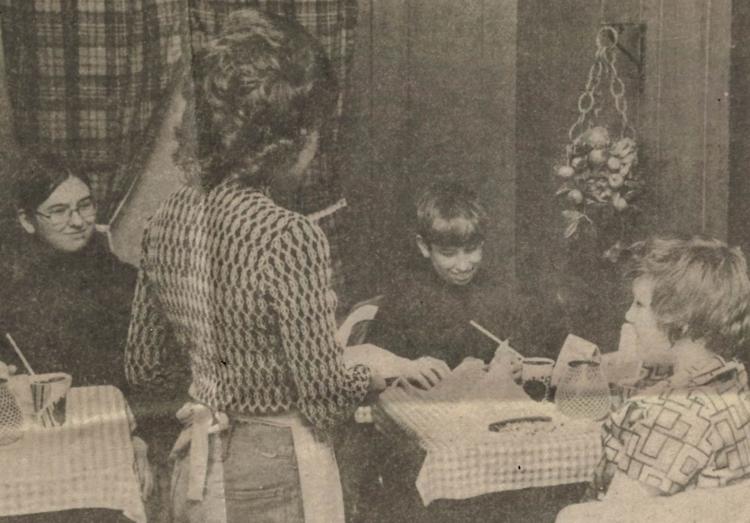 Ponderosa Steak House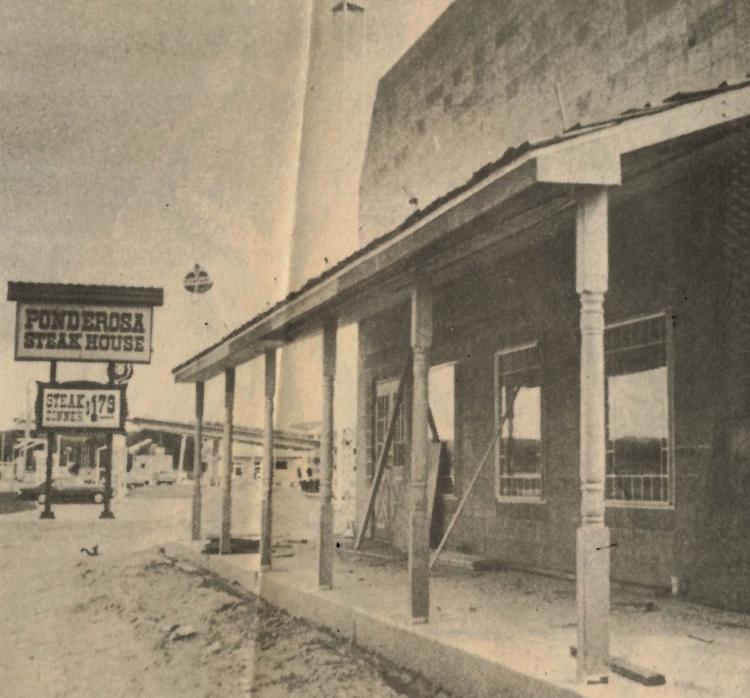 Shakey's Pizza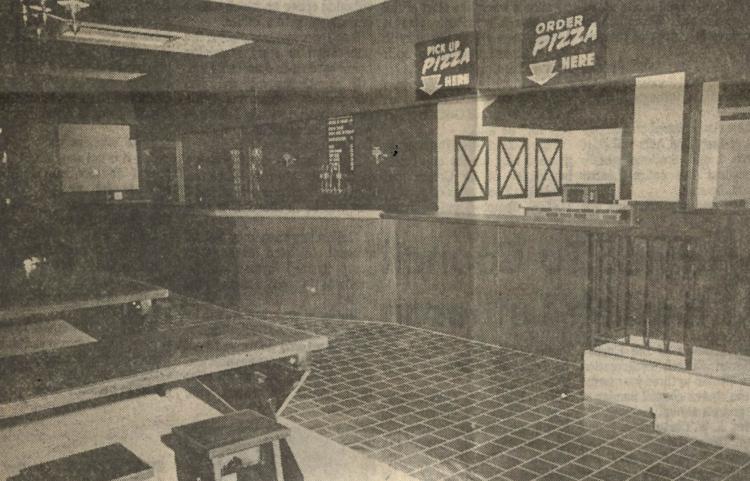 Fireside Restaurant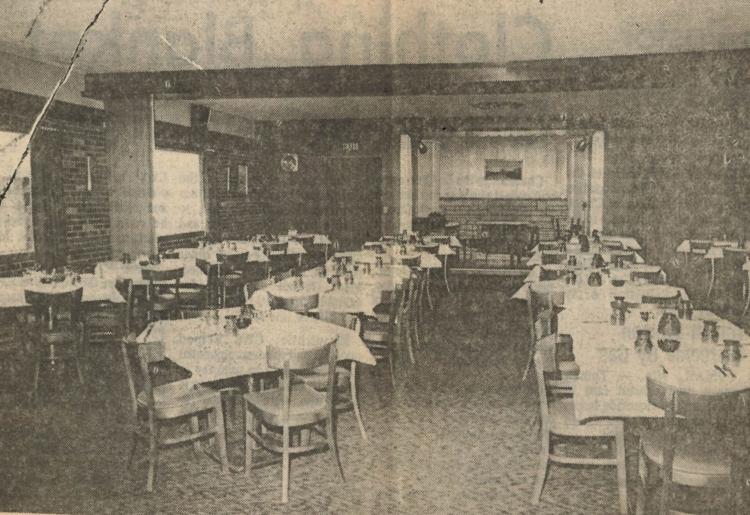 1972: Hoffman House Restaurant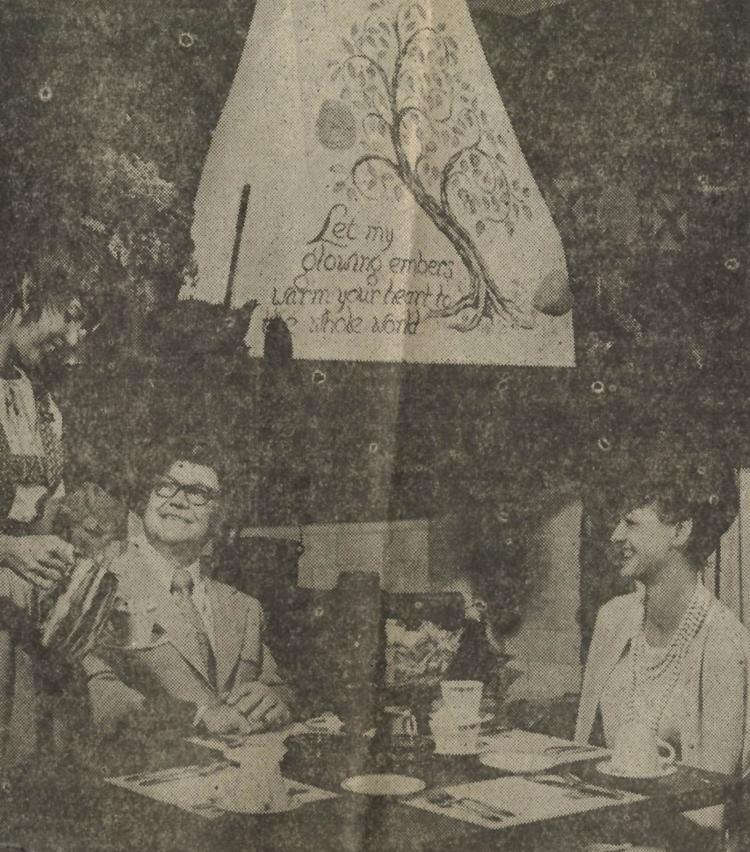 1972: Louie Bantle's Restaurant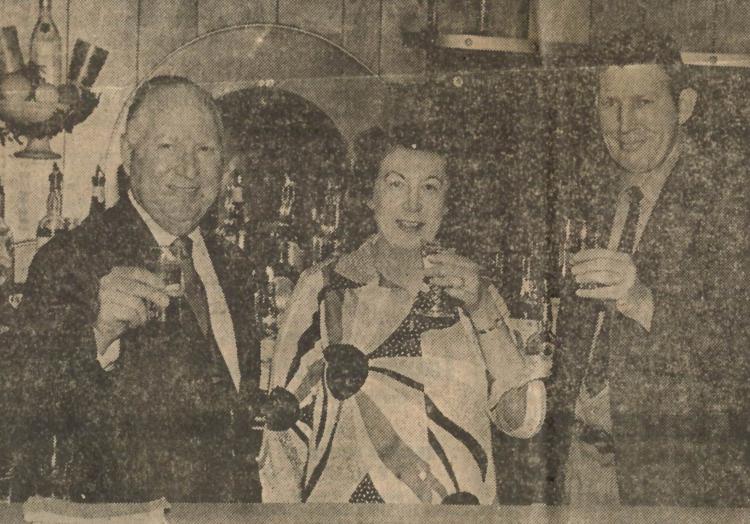 Royale Pie Shop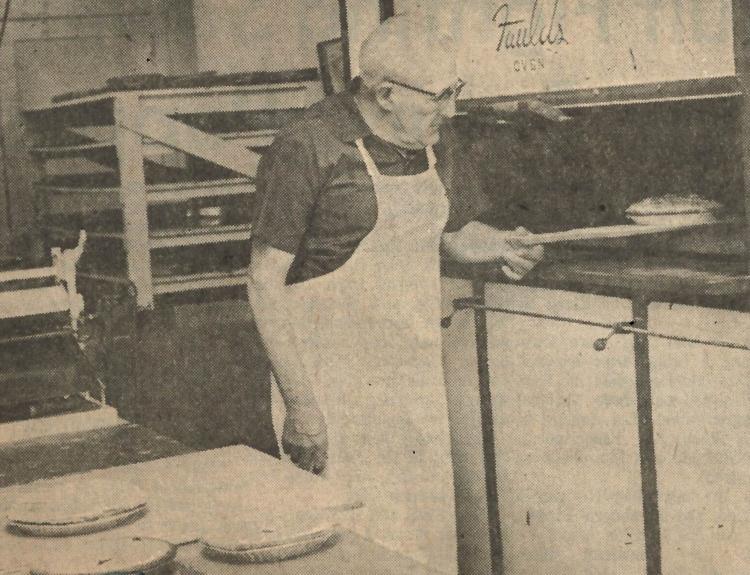 Chicago Beef & Etc.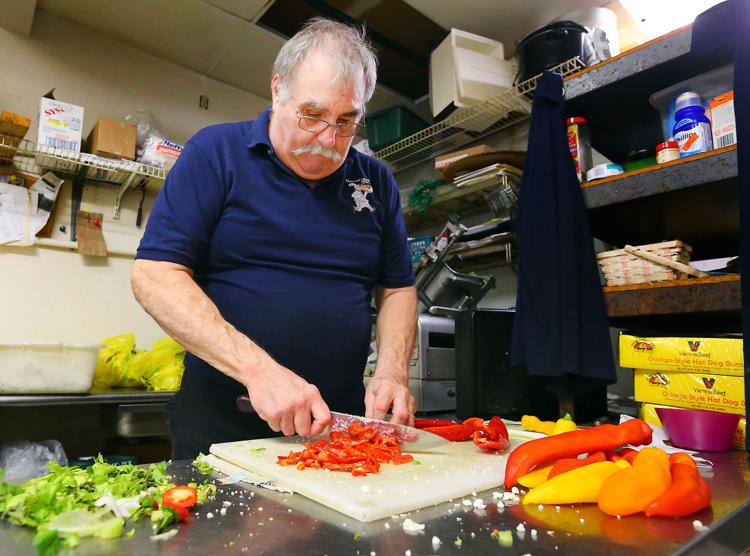 1971: Kewpee Lunch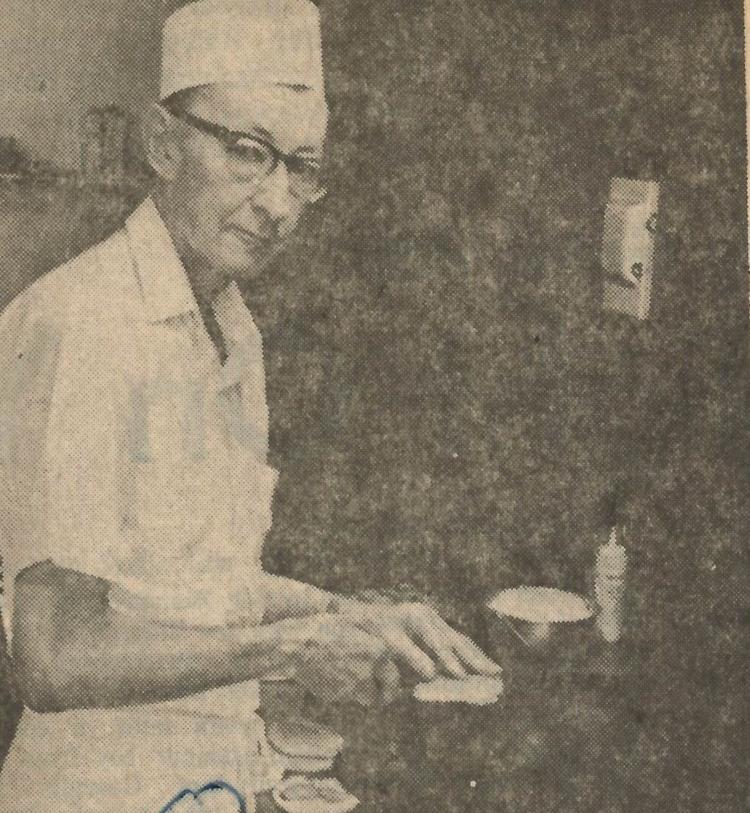 Bridgeman's Ice Cream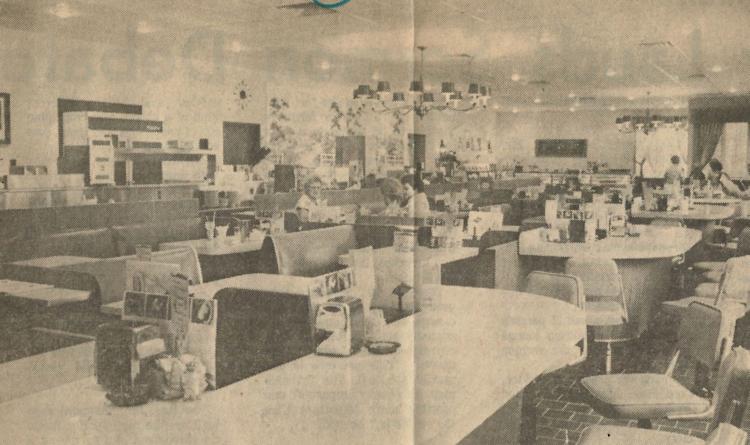 1965: Dog House Restaurant

Swiss Chateau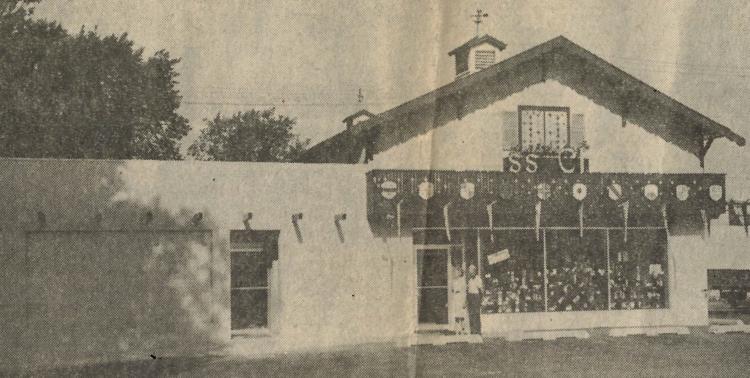 Henry's Drive-In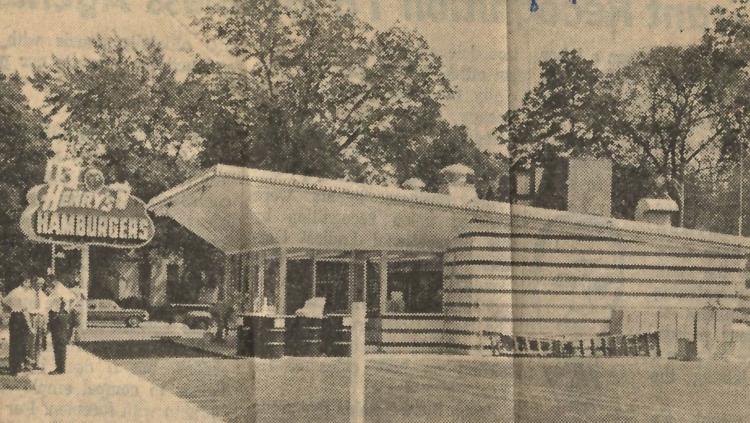 1954: Triangle Cafe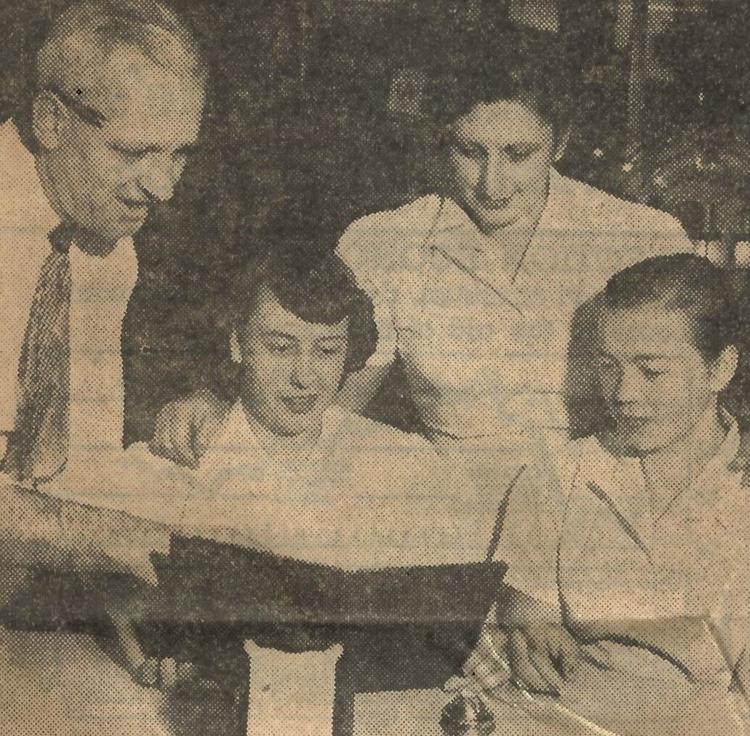 1952: Harmony Cafe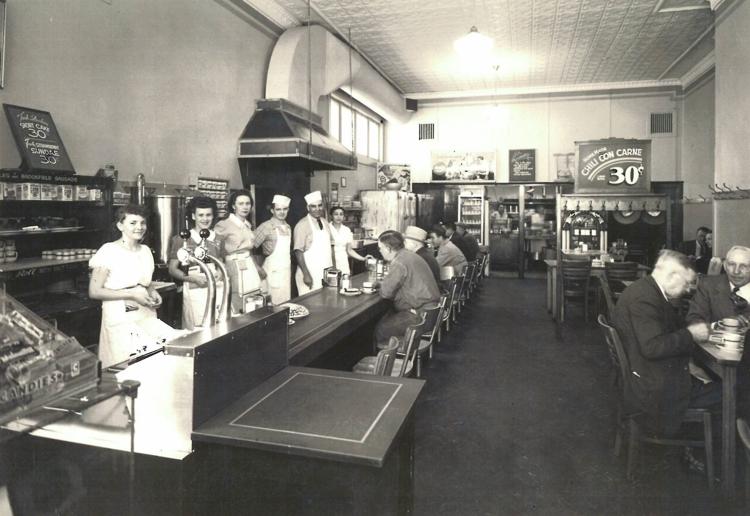 South Avenue Cafeteria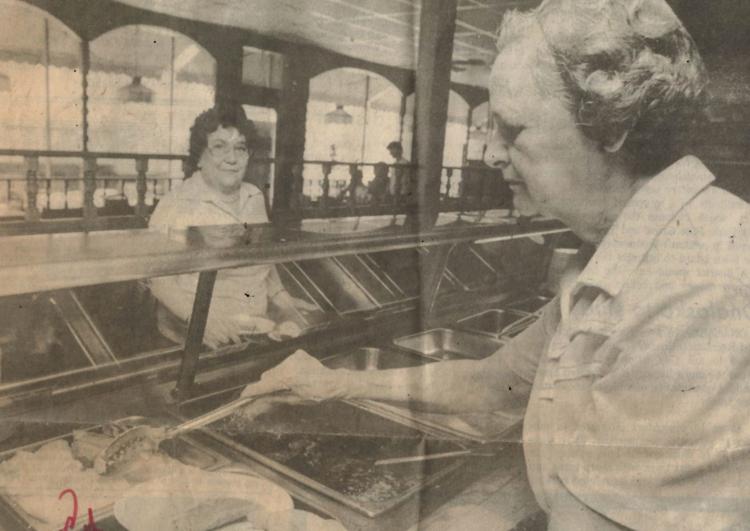 The Penguin Drive-In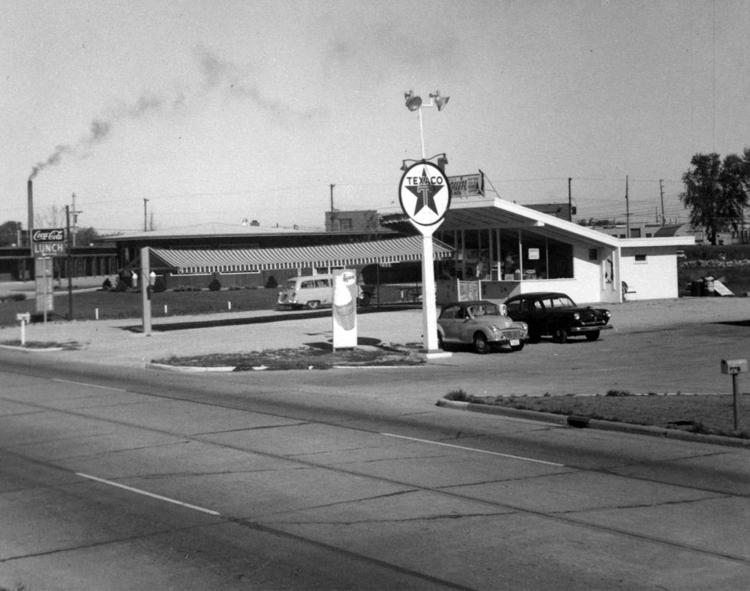 TGI Fridays
The business news you need
With a weekly newsletter looking back at local history.