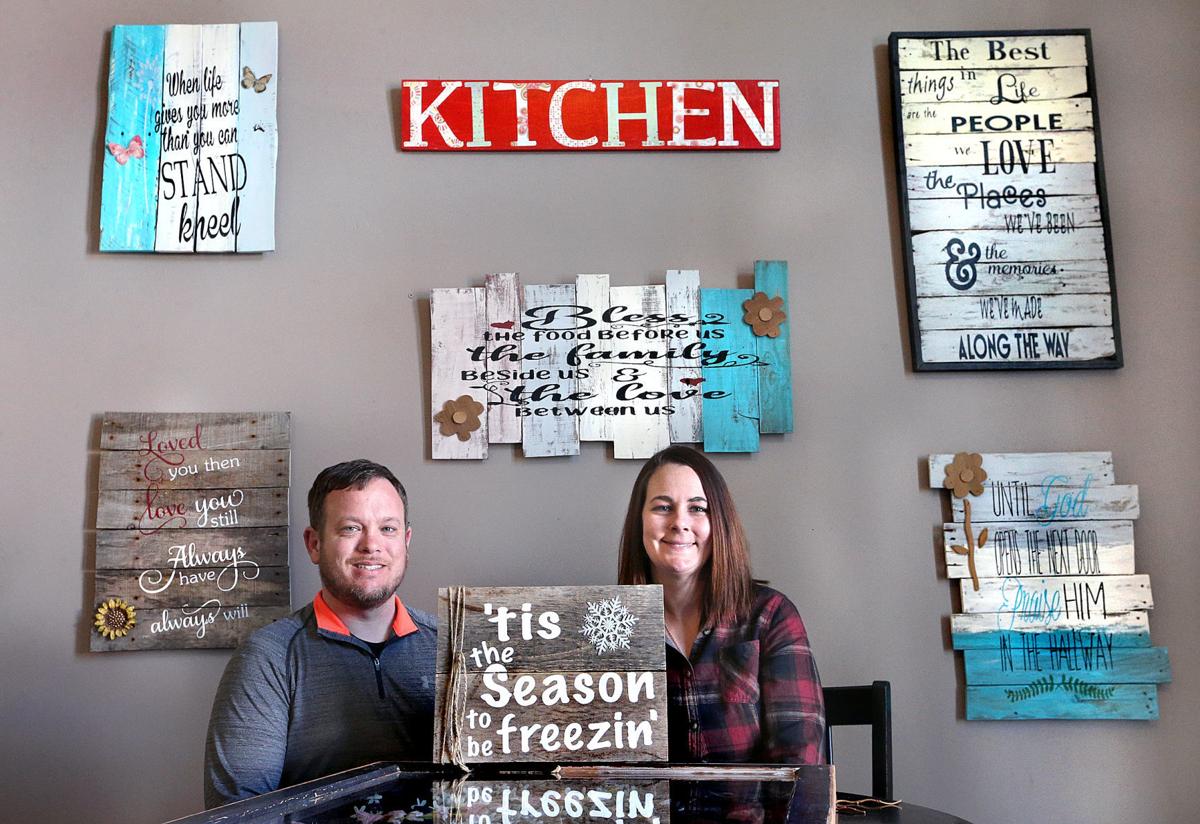 SPARTA — Rachelle Witherow and her husband, Bryan, of rural Sparta had been talking about opening a business ever since she returned from her U.S. Army service in Afghanistan.
About Jan. 20, she learned from a friend that Anne Axelsen, owner of Grantie Anne's Studio art studio at 117 E. Oak St. in downtown Sparta, planned to retire on Jan. 31.
The Witherows quickly jumped at the chance to have their own business, and opened the Speckled Hen Paint & Create Studio there Feb. 15.
They purchased Axelsen's inventory of items such as etched glassware, paintings, wooden signs and jewelry. And they began selling wooden signs that Rachelle makes as well as the inventory they'd purchased, and offering classes in sign making.
The Speckled Hen will offer canvas painting and jewelry-making classes by spring. It also provides space where people can make art, and hosts parties where people can make art and socialize.
Rachelle also learned the art of etching glass from Axelsen, and will make and sell her own etched glass items.
She has been making wooden signs since 2014, and has taught classes in making signs since she returned from Afghanistan. "I've sold quite a few" signs in the past through word of mouth, Rachelle said.
"I like being creative, and it's a good relief from stress," she said of sign making.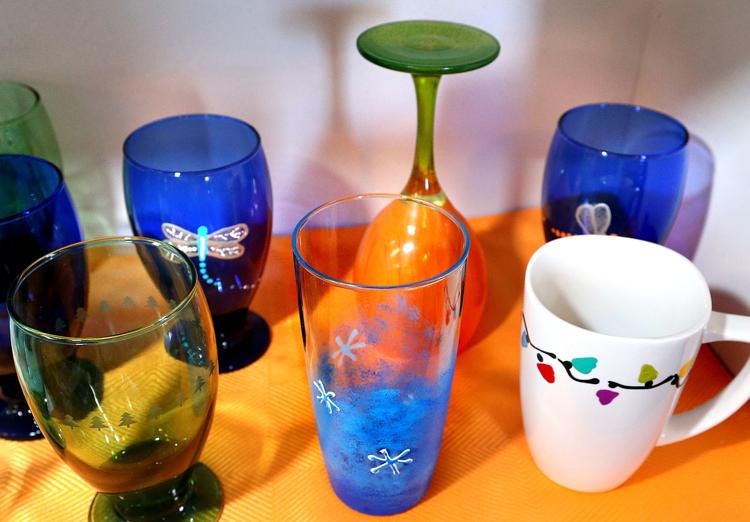 Some of the favorite signs she's made that were hanging on the studio's wall when a reporter visited said such things as "The best things in life are the people we love, the places we've been and the memories we've made along the way" and "Loved you then, love you still, always have, always will."
The Speckled Hen is named after the Witherows' Barred Rocks breed chickens, which are speckled. That breed of chickens is known for their calm, good nature.
"It's catchy, and it works," Bryan said of the business name.
The Witherows have three sons and are natives of Snohomish, Wash.
Rachelle is a sergeant in the U.S. Army Reserve. She was activated and served in Afghanistan from November 2016 to August 2017, where she was in combat a few times.
Bryan works at Fort McCoy, where Rachelle had worked until last August, when she left her job there as a staff administrative specialist so she could home school the couple's youngest son.
The business news you need
With a weekly newsletter looking back at local history.