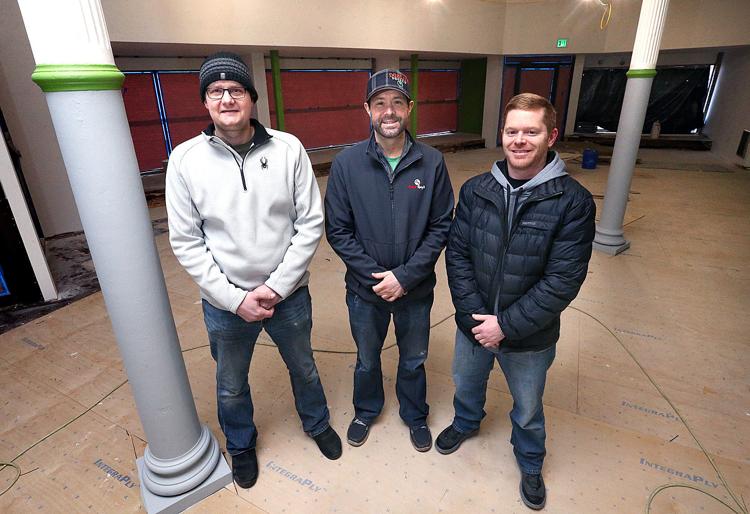 Three longtime friends plan to open CannaBiz Depot next week in downtown La Crosse, selling CBD (cannabidiol) and other products made from hemp.
Local restaurateur Matt Boshcka and Brady Blankenship and Scott Anderson, who both work at Chart Energy & Chemicals in La Crosse, hope to open the store on April 1 in the former Stamp 'n Hand location at 200 S. Fourth St., at the corner of Fourth and Pearl streets. But that date depends on whether a major interior and exterior remodeling of the building is completed by then.
The store's grand opening is planned for April 20.
CBD is a compound that's increasingly being used in lotions, dietary supplements, food products and other items. Advocates for CBD say it offers health benefits such as relieving pain, anxiety and inflammation. The federal Food and Drug Administration has approved a medication containing CBD to treat seizures.
The 2018 Farm Bill recently approved by Congress and signed by President Trump removed hemp from the list of federally controlled substances and treats the low-THC version of the cannabis plant like any other agricultural crop. THC is the cannabis compound that gives pot its high.
Boshcka said CannaBiz depot will be a "one-stop hemp and CBD shop. All of our CBD products — oils, tinctures, foods, beverages, lotions, creams, gummies, vapes — will be third-party lab tested and will have a certificate of authenticity for the lab results, ensuring that we have the best available CBD on the market."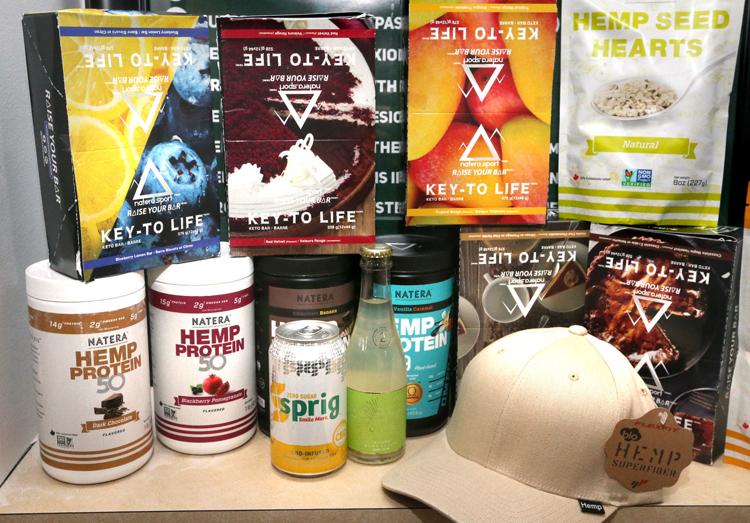 Boshcka also said CannaBiz Depot will have the largest selection of high-quality organic CBD at the most affordable prices in Western Wisconsin and possibly in the entire state.
The store will have its own private-label CannaBiz Depot branded CBD line and will have exclusive rights to retail Price Land Hemp CBD products from Black River Falls in La Crosse County, Boshcka said. Besides those two brands, he said, "We will also have some of the most well-known brands in the industry."
Boshcka said the new store's mission is to be a customer-driven, community-focused industry leader in the hemp retail market.
Everything in the store will be made from hemp, Boshcka said. "This includes our food and beverages; clothing and accessories; bed, bath and beauty line; health and wellness products, and much more," he said. He believes CannaBiz Depot will have the widest variety of hemp product offerings in one location in the state.
"Our mid-term goals in the next one to two years would be to establish more CannaBiz Depot locations," Boshcka said. Some other business people in Wisconsin and Minnesota already have expressed interest in buying franchises, Boshcka said.
Boshcka said he became interested in starting CannaBiz Depot after the 2018 Farm Bill was enacted. "We saw a huge opportunity, and there's a big market for this, especially in the La Crosse area," he said. "We wanted to be one of the first to be able to offer a selection this large at such affordable prices."
Blankenship said he was interested in starting the new business "Just to help people" with products that have health benefits. "It's a new industry and it's exciting," he added. "There's a lot of potential in it."
"Sometimes you just see an opportunity," Anderson said. "I've always known (hemp) is a very versatile plant. It has one of the strongest natural fibers. And it's got amazing health benefits." Growing hemp also creates opportunities for farmers, Anderson added.
"There's a lot of history at this location," Boshcka said, explaining why he, Blankenship and Anderson decided to lease the former Stamp 'n Hand storefront. "We are excited to take a building that just needed a little TLC," he said of its remodeling. "And with a complete remodel, we feel very excited about being here for the long term."
The location also has high visibility and traffic counts, Boshcka added.