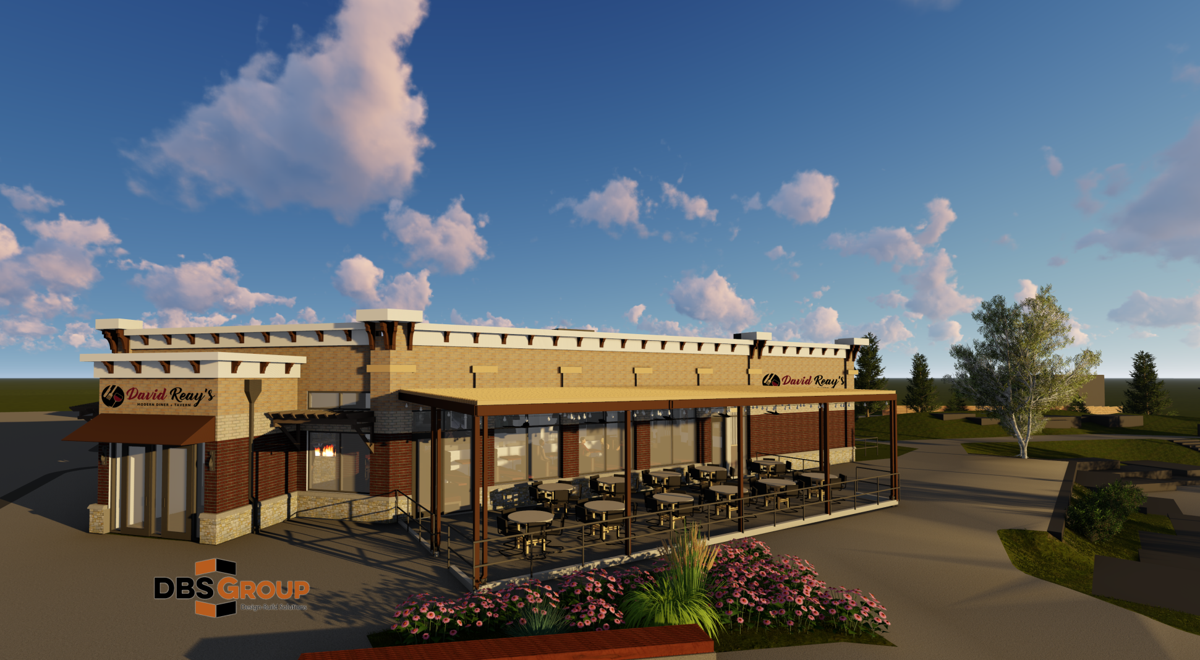 ONALASKA — Construction is expected to begin in about two weeks on David Reay's Modern Diner + Tavern restaurant at 214 Main St., next to the Dash-Park that Dave and Barb Skogen also are creating along Second Avenue South, between Main and Irvin streets in downtown Onalaska.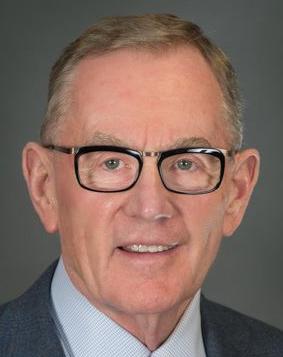 The restaurant is expected to open in mid-February. It will be owned and operated by Matt Boshcka, co-owner of Dublin Square Irish Pub & Eatery, the two Burger Fusion Co. restaurants in La Crosse and the Valley High Golf Club near Houston, Minn.
Boshcka will lease the restaurant building from the Skogens, who have hired DBS Group of Onalaska as general contractor for the park and restaurant.
"We're looking at unique twists on traditional American classic and diner dishes," Boshcka said of the restaurant. "We're looking for a relaxed yet high-energy place to enjoy creative, modern American cuisine." The restaurant also will have a four-season outdoor patio with heaters.
Dave Skogen said Friday that construction of the park should be completed by June. Work on that part of the project began in July.
Skogen also said that he and his wife expect to close on their purchase of The Spillway Pub at 209 Irvin St. at the end of this month. That will be the fifth property they've acquired for their park/restaurant project. The building will be demolished, and the site will become part of the park.
The Skogens also said they've decided to name the park Dash-Park at the suggestion of a friend, Renee Johnson of Onalaska. They had introduced the poem "The Dash" by Linda Ellis to Johnson. The poem says that what matters most is how we live and love and how we spend our dash — the time between the dates of our birth and death.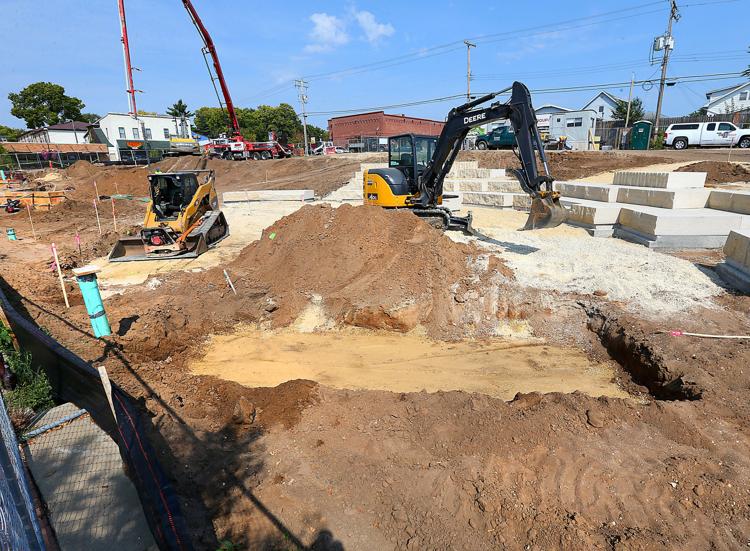 "I said the perfect name for the park would be Dash-Park," Johnson told the Tribune. "They live 'The Dash' every single day. There aren't many people who do what Barb and Dave do. They're always positive people, always looking to do the next great thing for people."
Johnson said she's happy that the poem will be inscribed in the park for all to read. "Everyone who reads it can stop and say to themselves 'Am I living my dash?' We're all so busy in life that we don't stop to do that."
"It speaks of legacy, and that's what this (park) is all about," Barb Skogen said of the poem. "It will be etched, and maybe people will read it and think about what they want to do, what they want to be remembered for."
Barb Skogen said she and her husband were interested in taking on the park and restaurant project because the site at the intersection of Hwy. 35 and Main Street "is kind of an entryway to Onalaska, and it wasn't very pretty. It was kind of a blighted area. We felt this was something we wanted to do and leave a legacy to the city of Onalaska."
The Skogens are longtime grocers and philanthropists. Dave Skogen is chairman of the Skogen family's Festival Foods supermarkets business.
Skogen also said he's pleased that Boshcka will own and operate the restaurant that the Skogens are about to build and lease to him.
You have free articles remaining.
"When I think of Matt, I think of somebody really solid and with a continuous improvement mindset," Skogen said. Boshcka already has demonstrated success in the local restaurant industry, he added.
The David Reay's restaurant name comes from Skogen's first and middle names, but Skogen said it also honors the late Dr. George Reay of Onalaska, who delivered him.
Skogen's father was on his milk delivery route during a major snowstorm in January 1942, when Skogen's mother called Reay — who lived across the street. Reay drove her to a La Crosse hospital, where he delivered her newborn son, Dave.
That's why Skogen's grateful parents, Paul and Jane Skogen, gave Dave his middle name of Reay.
"I'm honored that he's going to use (Reay) in the restaurant name," Reay's widow, Frances Reay, told the Tribune.
The restaurant will be open seven days a week, Boshcka said. At the moment, he's looking at opening at 11 a.m. daily, but said it might open earlier on Saturdays and Sundays for breakfast.
"We're looking at contemporary comfort food," Boshcka said, such as homemade soups, salads and several slow-cooker loose-meat sandwiches such as crack pulled chicken (chicken with cream cheese and bacon mixed in), brisket and pot roast on toasted brioche buns. He also plans to offer steamed cheeseburgers.
The menu also will include gourmet quarter-pound, all-beef hot dogs with various toppings and served soft pretzel and Hawaiian sweet buns, among others.
The restaurant will offer unique twists on traditional dishes, Boshcka said. "We're looking at things like a cheese curd-stuffed meatloaf," he added.
There also will be several gluten-free and vegetarian choices, Boshcka said.
And the menu will have a brunch section that will be available all day. Some brunch items might include chicken-fried steak with waffles, homemade biscuits and gravy, a meatloaf omelet, a breakfast grilled cheese sandwich and a breakfast scramble bowl with beer cheese soup on top.
"We'll also be doing homemade pies," said Boshcka, who plans to feature ice cream from The Pearl Ice Cream Parlor in La Crosse. "And we'll have a full bar with up to 16 taps of beer," as well as wine and mixed drinks.
The restaurant will be able to seat about 140 people inside, plus another 50 on the outdoor patio, Boshcka said. And it probably will have 40 to 50 employees, he said.
Boshcka said he wanted to own and operate the restaurant because he's always been impressed by what the Skogens have done in business and in the community.
"His business acumen is super strong," Boshcka said of Dave Skogen. "He's a great down-to-earth mentor. I thought this would be a great opportunity for me to take my restaurant game to the next level, and work with someone that I know is going to teach me a lot about business, that I can take forward in my life as well."
La Crosse area restaurants you'll never eat at again(tncms-asset)11d2e958-c14e-11e6-ab44-00163ec2aa77[2](/tncms-asset)(tncms-asset)82ab6254-c176-11e6-bac5-00163ec2aa77[3](/tncms-asset)</&h1>