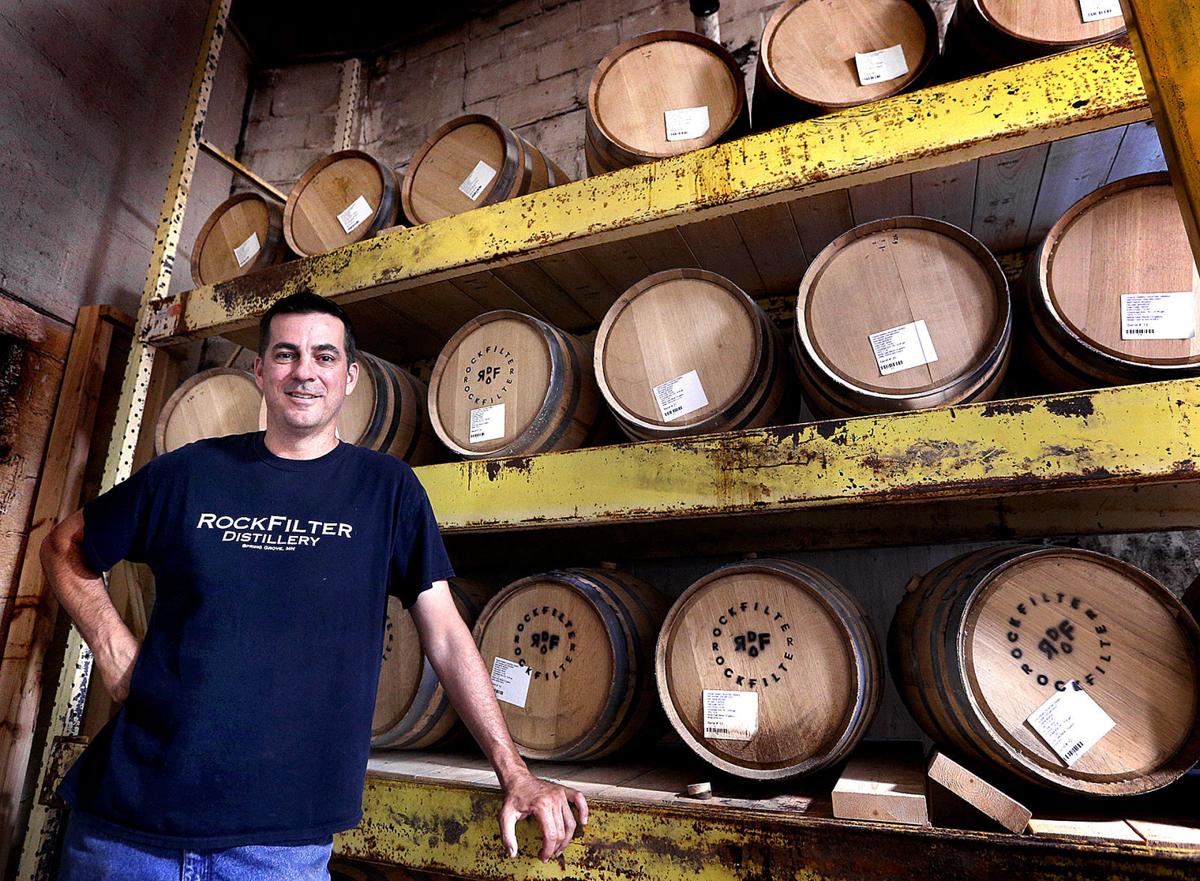 SPRING GROVE, Minn. — A year after it began making bourbon whiskey, the area's first craft distillery — RockFilter Distillery — opened to the public Wednesday in downtown Spring Grove.
Its cocktail room offers samples, and whiskey and cocktails are available for purchase there.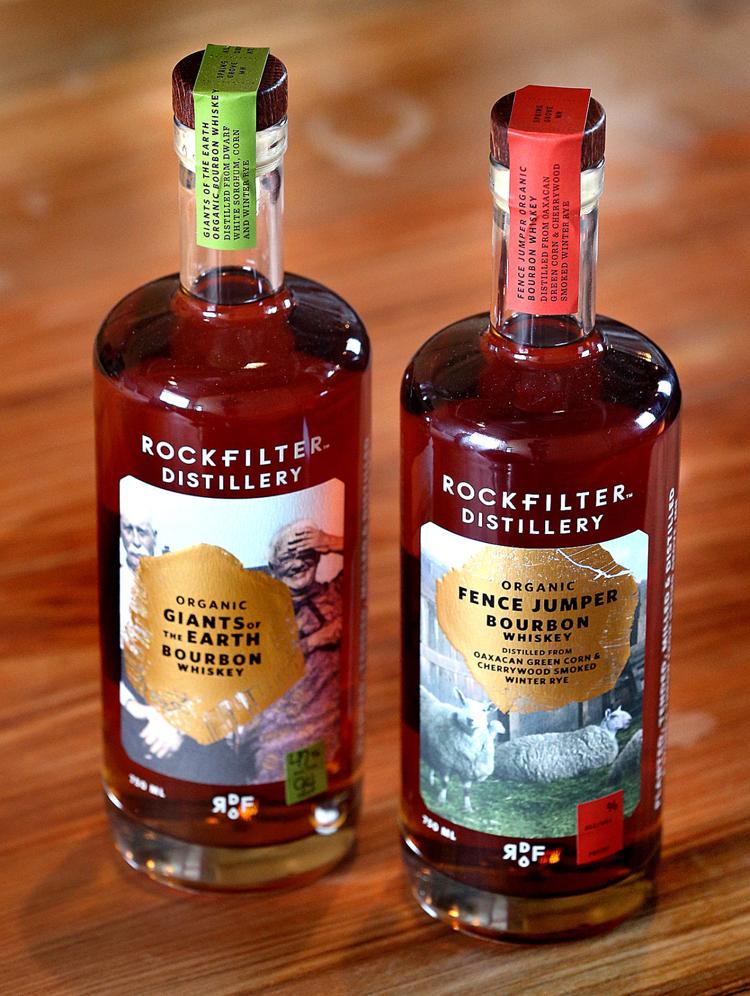 The room opened for Spring Grove's Homecoming celebration, which began Wednesday and ends today. The event is held once every 10 years.
Rural Spring Grove farmer Christian Myrah and his wife, Trisha, are majority owners of the distillery. It's at 113 Maple Drive, in part of a former creamery and across from a city park.
In an interview before the Homecoming celebration, Myrah said he hadn't yet decided what the cocktail room's hours would be after that event. Myrah recommended checking the website www.rockfilterdistillery.com or the distillery's Facebook page for information about hours.
RockFilter's first products are bourbon whiskey, and its first two can be purchased in the cocktail room. Myrah hopes to have the distillery's spirits available in liquor stores, grocery stores, bars and restaurants by late summer. "We'll initially be in Minnesota," he said, while planning to eventually expand distribution to other states.
RockFilter's flagship bourbon, Giants of the Earth, is made with corn, rye and sorghum, and won a bronze medal in this year's American Distilling Institute completion and a silver medal at the Heartland Spirits Festival.
Its Fence Jumper premium bourbon is made with Oaxacan green corn and cherrywood-smoked rye and won a silver medal at the American Distilling Institute competition and a bronze medal at the Heartland Spirits Festival.
The distillery's third bourbon, Stone's Throw, is expected to be available later this summer. It's made with corn, rye and oats. It won a bronze medal at the Heartland Spirits Festival.
You have free articles remaining.
RockFilter Distillery's fourth product will be an organic rye whiskey that doesn't yet have a name. It should be available by the end of the year.
State law limits the cocktail room to selling only one 375-milliliter bottle of bourbon per customer per day. The cocktail room is selling bottles of Giants of the Earth bourbon for $35, while limited-edition bottles of Fence Jumper bourbon are priced at $100 each.
"It's an agricultural venture that adds value to agricultural products," Myrah said of the distillery, which eventually may make additional kinds of spirits, such as brandy.
The distillery makes its products from organic grain grown by Myrah and his father, Leonard Myrah, who also farms near Spring Grove.
Myrah has the grain for the distillery ground at Schech's Mill between Houston and Caledonia, Minn. Built in 1876, the water-powered mill still uses its original equipment.
"We're using local resources," Myrah said of using Schech's Mill. "There's not many people using stone-ground grain to make whiskey. It kind of differentiates us."
RockFilter Distillery began making its bourbons in April 2016, and the first products aged for a year before being available for purchase.
"Most of our products probably will be (aged) in the one- to four-year range" before they're available, Myrah said. They will age in charred oak barrels. Myrah mostly uses two barrel sizes – 15 gallons and 30 gallons.
The area's limestone formations are conducive to making good whiskeys, Myrah believes. Limestone-filtered water in Kentucky often is cited as contributing to the success of distillers in that state, which produces most of the nation's bourbon whiskey.
Myrah is a 1988 graduate of Spring Grove High School, and has been on the Spring Grove School Board since 2008.
He and his family moved back to Spring Grove in 2006. Before that, he served in the Navy for 11 years, flying combat jets. A member of the U.S. Navy Reserve since 2006, Myrah spent eight months in Afghanistan in 2013. "I was in charge of a drone detachment there," he said.
"I decided to drive tractors again rather than fly airplanes," Myrah said of returning to the Spring Grove area. "I love this area. It has a good quality of life. It's a good place to raise kids." He and his wife have three children.