CenturyLink executive Duane Ring, who oversaw much of the company's growth from a regional phone company into a global broadband service provider, is retiring after 34 years.
Ring, who is president of the Louisiana-based telecommunications company's 12-state Midwest region, announced Thursday that he will step down March 30.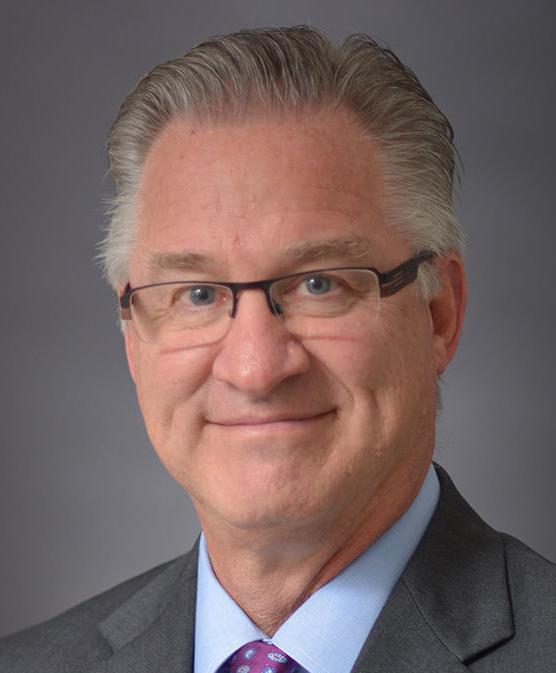 Ring, who grew up in La Crosse, joined a subsidiary of what was then CenturyTel in 1984 as a computer programmer. He moved into operations, working on acquisitions and implementation of 911 service and later oversaw construction of the $25 million regional headquarters on Front Street.
"That building … sort of started the catalyst of everyone else developing downtown," Ring said. "I'm proud of what we were able to do there."
Designed to accommodate 650 employees, the former headquarters now houses just 315 workers after CenturyLink closed a call center in February, eliminating 50 positions. But Ring said he expects CenturyLink will continue to have a presence in downtown La Crosse.
You have free articles remaining.
"That is a constant assessment," he said. "There are some key organizations there that I'm sure will stay."
Ring moved to Minneapolis in 2011 after CenturyLink acquired Qwest and relocated the Midwest regional headquarters from La Crosse.
He is credited with leading technology deployments, including the 2005 launch of Prism TV service in La Crosse and gigabit broadband services in several Midwest states. In 2016, he oversaw the installation of high-speed broadband in 44 Platteville buildings which brought 500 mbps service to nearly 800 apartments, the largest deployment of this technology in North America.
"It's grown tremendously over the years from a small rural independent telephone company to now a global provider with the second largest network in the country," Ring said.
"It's been a long journey."
Ring, 59, said he intends to remain in the Twin Cities and has no immediate plans for retirement.
His parents and brother still reside in La Crosse and he continues to serve on the boards of Coulee Bank and Trust Point.