Area business leaders will discuss how they use data to boost sales and make key decisions during the Economics Indicators breakfast at the University of Wisconsin-La Crosse on Feb. 28.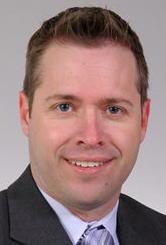 Taggert Brooks, an economics professor at UW-L, will provide an update on the economy in the 7 Rivers Region before a panel of local business people share how data is changing the way they operate.
The event is sponsored by State Bank Financial, the UW-L College of Business Administration and the La Crosse Tribune.
"We're living in a unique time where we're awash in data but don't have the time or bandwidth to handle the analysis of it," Brooks said. "Say you're a grocery store or Kwik Trip, and you have loyalty cards. Every time someone scans their card, you get all this data about the customer and frequency of purchase.
"You can do a lot of things with that data. The next step is figuring out how to use that data to improve your business and improve your market share."
Anne Hlavacka, director of the Wisconsin Small Business Development Center at UW-L, said the influx of data is similar to the social media movement of five or 10 years ago.
"If you were a business and never used Twitter or Facebook, you had to figure out how to use it," she said. "Now, what drives this issue is the realization that entities have information that they're just now using to unlock areas they had never really considered: how to reduce costs, make better decisions, emphasize certain customers.
"As information grows, you have to figure out what is and isn't relevant."
As for the local economy, Brooks said low foreclosure and unemployment rates suggest advantageous conditions, but that other data sets are not always up to date.
"As you drill down to smaller and smaller geography," he said, "the frequency of the data really declines."
In her work, Hlavacka said she has seen clear evidence that the 7 Rivers Region has recovered from the recession that crippled the national economy early in the decade.
More and more small business owners are seeking advice, she said, and their questions themselves signal a healthier local economy.
"If we turn back to the era of the last recession, people wanted to know how to hang on and maneuver in this new environment," said Hlavacka, noting that her center sees almost twice as many clients annually as it did around 2010. "Now, we're seeing an interest from people … hoping to expand their business and better use the digital marketplace, things that might not have been done with businesses years ago."