Anne Finch, who has been Logistic Health Inc.'s chief information officer since 2014, will become CEO of La Crosse-based company on Jan. 1.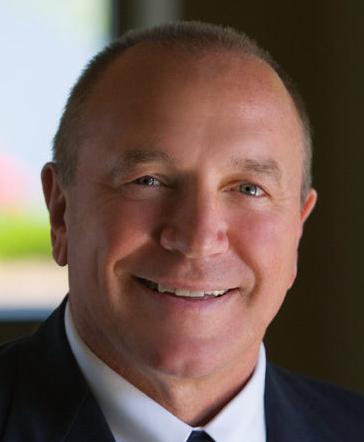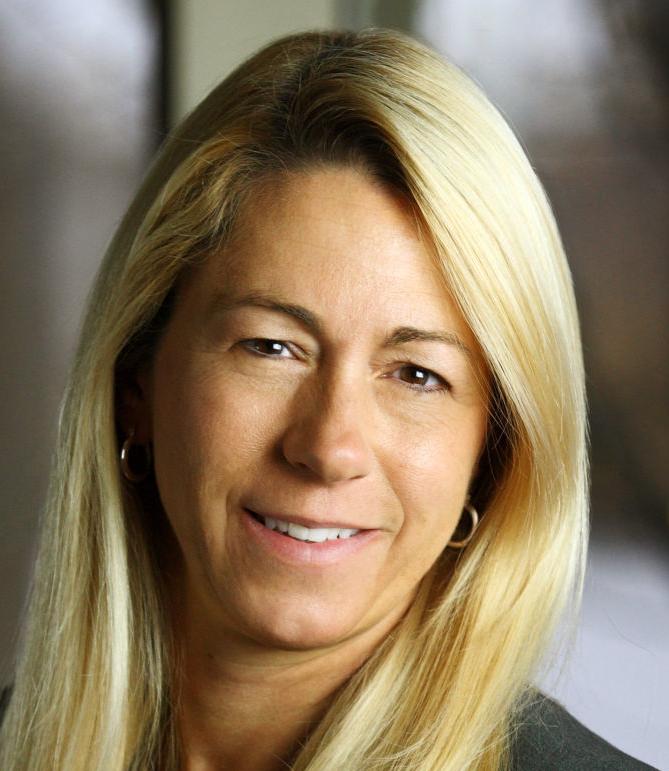 LHI founder and Chairman Don Weber announced her promotion at employee "town hall" sessions this week. The CEO position has been vacant for about a year.
At the meetings, Weber and Finch also announced that about 530 employees of the fast-growing company are expected to move into the Belle Square building downtown in 2018. That will be a combination of new hires, and some LHI employees who already work at the three Riverside Center office buildings downtown and leased space at a few other La Crosse locations.
Weber also repeated what he told employees at an earlier round of town hall employee meetings this year -- that he agreed during the summer to continue as chairman for three more years. Weber founded LHI in 1999 and sold the company in 2011 to OptumHealth, part of health care giant UnitedHealth Group of Minnetonka, Minn. His family also owns commercial properties such as the Charmant Hotel and the new Belle Square housing, retail and office complex.
In an interview with the Tribune on Friday, Weber said LHI has about 1,800 employees, including about 1,674 in La Crosse. He predicted the company will have about 2,400 employees by the end of 2018, including more than 2,000 in La Crosse.
LHI provides health care services and care management services to government agencies and commercial clients.
LHI has added more than 800 jobs this year, Finch said. "That growth is driven by the high-quality services LHI provides the U.S. Department of Veterans Affairs and the U.S. Department of Defense," she said.
With LHI needing more space and expanding to Belle Square, all of that development's commercial space is spoken for, Weber said. Several businesses already have moved into Belle Square.
LHI employees won't begin moving into Belle Square until spring, after work on their office space has been finished. "We hope to get in there by April" with the first employees, Finch said.
By summer, 530 LHI employees are expected to be working there. "We're still working through different scenarios as to which departments will go over there," Finch said.
LHI has been without a CEO since Robert Betchley left that post around the first of the year for another job with Optum, Weber said Friday. With no CEO, Weber had taken on additional responsibilities this year. "I was acting as CEO" without carrying that title, he said.
Besides being chairman of LHI, Weber also will continue to serve as chairman of OptumServe, a division of Optum that includes LHI.
Weber said he recommended to Optum and UnitedHealth officials that Finch be named LHI's new CEO, after he had thought for months about who would be the best choice. "As I went through the year and thought about individuals, Anne was always on top of the list," he said.
Finch received a standing ovation when he announced her promotion at this week's town hall sessions, Weber said. LHI holds town hall meetings for its employees three times a year to keep them informed about what the company is doing.
The essential quality in any great leader is credibility, and Finch is "very credible," Weber said. "People really look up to her. She motivates people. She's a visionary" and fits in well with LHI's culture.
"I'm super excited to take the reins of a company that's growing," Finch said, adding that Weber has been a great leader at LHI and in the community. "I love taking the reins of a company that has such a great purpose. Not many people are able to say we've got the honor of serving people who have really preserved our freedoms," she said.
"It's great to be part of a purposeful company," Finch said. "I also feel that the culture match is good. I think it's important that what you do matches your own values and what you feel passionate about."
Finch has worked for Optum since October 2010, and since May 2014 has been LHI's chief information officer. "They are accountable for all of the technology that runs the company," she said of a chief information officer's job. "They are accountable to the CEO to keep the technology running, to set the strategy based on where the business is going, and to have the technology required to meet business needs."
"Technology is the engine that drives the services LHI provides," Weber said. "Anne's in-depth understanding of the technological challenges and opportunities in this industry will ensure the company remains agile, always ready to forge innovative solutions to better serve the men and women who serve our country."