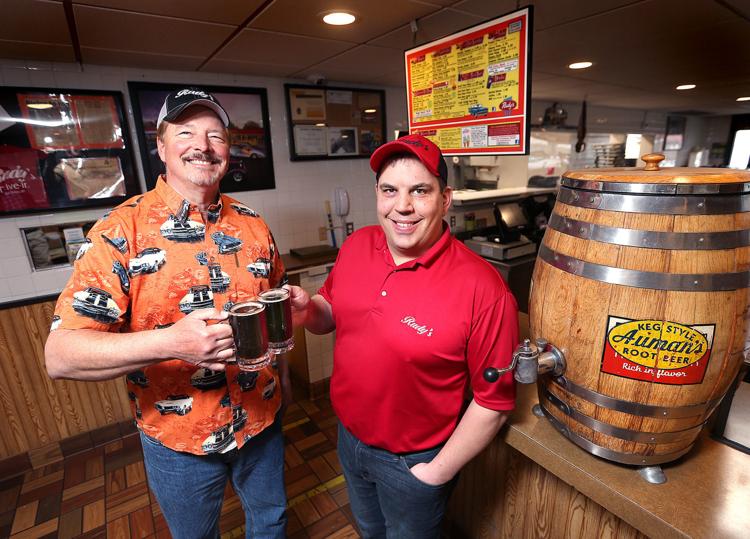 Gary Rudy, who has owned Rudy's Drive-In at 1004 La Crosse St. since 1979, hopes to open it by next weekend for the 2019 season.
As always, opening day for the iconic restaurant will be a sign that spring (which officially begins Wednesday) has arrived in La Crosse.
It's hard to believe he's owned the business for 40 years, Rudy said last week, as he, manager Justin Smith and a few other employees were busy inside getting ready for opening day.
"Where has the time gone?" Rudy said of his four decades as owner.
"We might think about that," he said, when asked whether he plans any 40th anniversary celebration or promotions. "Maybe we'll do something with those (specialty) burgers."
The major new item on this year's menu will be a specialty burger of the month from June through September. "They will all be a half-pound steakburger" with toppings that vary by month, Smith said.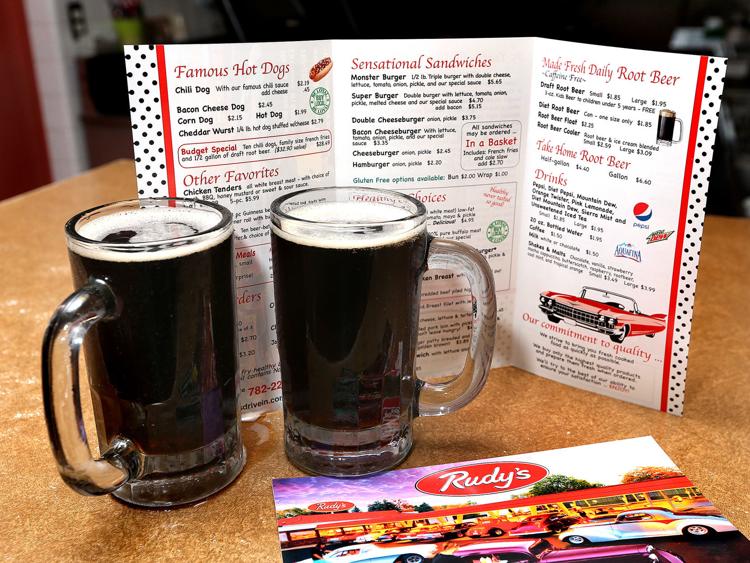 "We're best-known for chili dogs, homemade root beer, french fries and a big smile when you come in," as well as roller-skating car hops, Rudy said.
But the drive-in's menu includes much more, he said, with additions in recent years including buffalo burgers, the Walnut Burger, more chicken items and the use of trans-fat free oil for all fried foods.
The La Crosse restaurant always opens within a few days of the first day of spring. Opening day can be delayed by "snow and if it's too cold," Rudy said.
Rudy's has seen an annual sales increase in all 40 years that he has owned the La Crosse drive-in, Rudy said. The taste and quality of the drive-in's food, and its cleanliness, have contributed to that, he said. Most of the food and other supplies are purchased from local businesses, such as Reinhart Foodservice, Bakalars Sausage Co. and Schilling Supply Co.
It's been 86 years since Rudy's grandparents, Bill and Selma Rudy, started the family business by opening an A&W Root Beer stand in Chippewa Falls, Wis., in 1933. In 1937, they bought a root beer stand on the corner of Fourth and Vine streets in downtown La Crosse.
Their son, Dale Rudy and his wife, Beverly, later took over the family A&W drive-in business. In 1979, Gary Rudy bought it from them and dropped the A&W franchise. By then, the family was operating just the current location on La Crosse Street, which it had built in 1966.
"I started scooping ice cream and making root beer floats when I was in second grade" at the A&W drive-in that the family built in 1947 and sold in 1975 at South Avenue and 16th Street, Rudy said.
Smith, who began working for Gary Rudy 24 years ago when Smith was only 14, manages both the La Crosse drive-in and the former A&W drive-in at 514 S. Water St. in Sparta that became a second Rudy's Drive-in in 2009. Smith and Rudy bought the Sparta location together, and Smith remains half owner.
While Rudy remains sole owner of the La Crosse drive-in, he said he is "slowly passing the torch" to Smith, who probably will become the restaurant's owner in about three years.
"I've watched him grow up and gradually take over the reins," Rudy said of Smith. "He's done a heck of a job. So it's very gratifying to know that the concept of Rudy's, what we do, and the customers, will be well-served" when Smith takes over as owner.
"The customers," Rudy said, when asked what he has most enjoyed during the 40 years he has owned the La Crosse business. He knows many of them by name. "They actually become like part of an extended family," Rudy added.
Rudy's wife, Theresa, is an accountant at Kwik Trip corporate offices in La Crosse.
Rudy's hobbies include riding motorcycles, bicycles and snowmobiles; hunting and collecting beer memorabilia.