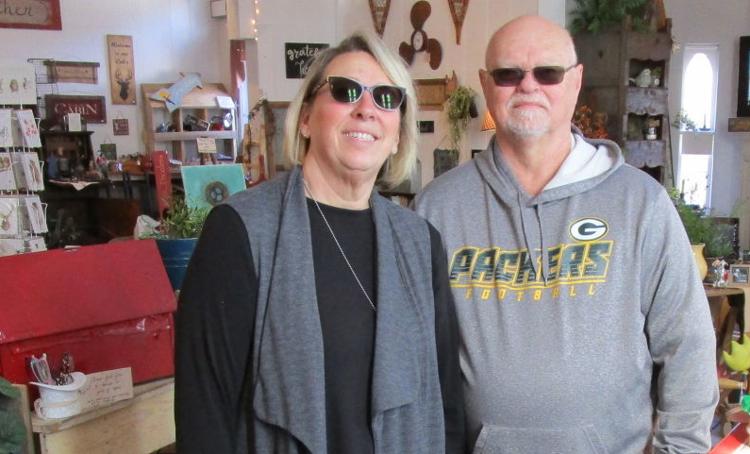 STODDARD — Kelly and Brent Hutchison say they and their Gracie's Hutch shop have received a warm welcome in its new location, the old United Methodist Church building at 134 S. Main St. along Hwy. 35 in Stoddard.
The store had been at 60 S. Front St. in Lansing, Iowa, ever since the Hutchisons started it in August 2014. The Hutchisons, who live in Ferryville, bought the former church building in February and the shop opened March 15 in its new location.
A grand opening celebration will be held May 4.
"We have better exposure and I like having it in a church and having it in a historic building," Kelly said. "Stoddard has welcomed us with open arms. It's been awesome." The Hutchisons also have been happy to see previous customers make the trek to Stoddard.
The oldest part of the church was constructed in 1859 as a small church along Jay Street in La Crosse. It was sold in 1895 to some Methodist parishioners in Stoddard, and was disassembled and moved to that community. For the past two years, the building housed an antiques business, Antique35.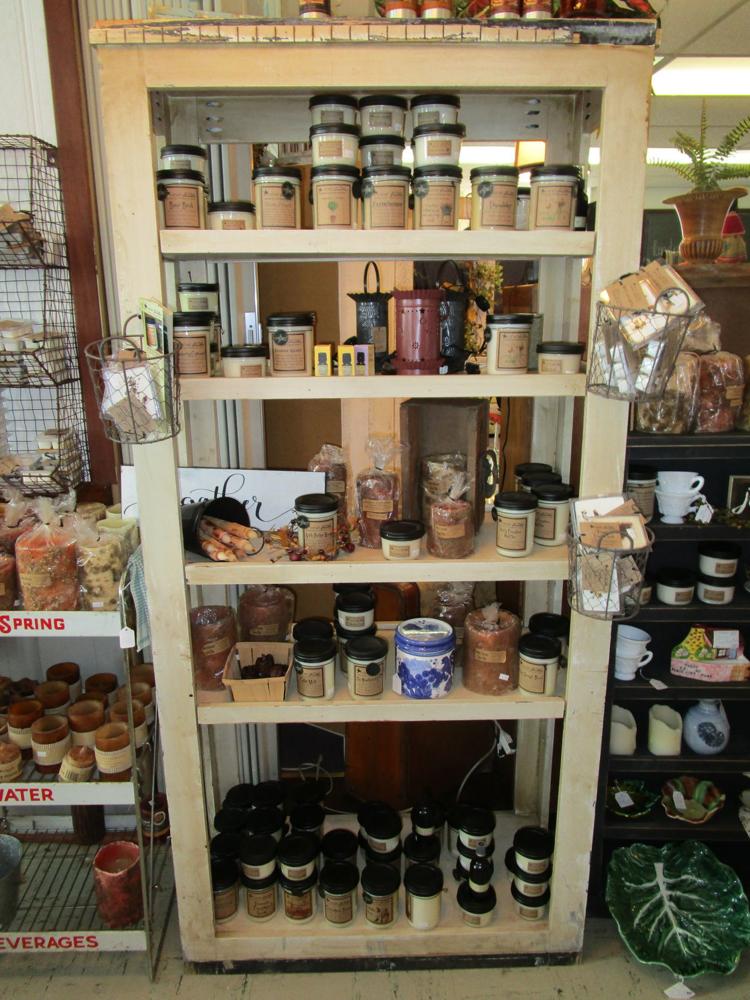 Gracie's Hutch sells such things as home decor, wooden signs, artwork, soy candles, room sprays, cabinets, furniture, antiques, jewelry and punchneedle (also known as Russian embroidery) and other craft supplies. Kelly, who has been a substitute art teacher at St. Charles School in Genoa for the past two years, also paints and sells some of her own artwork at Gracie's Hutch.
The shop also has a small boutique area with clothing, such as sweatshirts, T-shirts and women's apparel – mainly the Simply Noelle Clothing and the Coco & Carmen Clothing boutique lines of women's fashions.
"Some of the signs are handpainted and made by Brent and I," Kelly said. Brent makes some of the cabinets and benches that are sold at the shop. The couple also paint and repurpose old furniture.
Kelly plans to offer painting, craft and lifestyle classes and parties in the former church's basement, starting this summer.
And she and her husband plan to hold three or four weekend vendor fairs each year in the basement, where a few vendors will sell anything from repurposed furniture to antiques. "We prefer handcrafted items" for the vendor fairs, Brent said.
Brent was born in La Crosse and was 5 when his family moved to the Janesville area. He retired about 10 years ago from the Alcoa Inc. aluminum wheel plant in Beloit after working there for 17 years.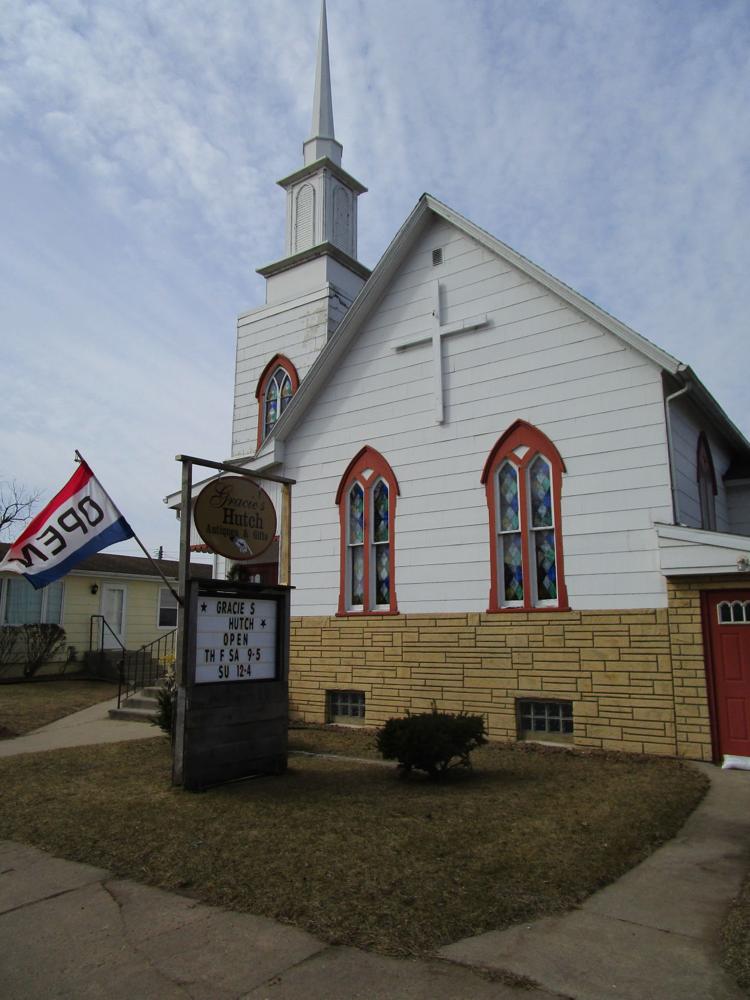 Kelly was born in Milwaukee and was raised mostly in the Wisconsin Dells area. She was a civil deputy and jailer for about 12 years for the Union County Sheriff's office in Creston, Iowa, and for eight years was general manager of a hotel that her family owned in Delafield, Wis. She has had a number of other jobs over the years.
For the past 30 years, Kelly has been a consignor or vendor at antique and other kinds of retail stores in Wisconsin and Iowa. Gracie's Hutch is the first such business that she and her husband have owned.
"We both enjoy meeting people and finding out where they're from and what they're looking for," Kelly said. "People enjoy the hunt — it's an addiction for a lot of people" who are looking for certain things. "When people come in here, it triggers memories – they remember when a parent had something like they see here."
"I enjoy it when someone comes in, picks up something and says 'My grandma used to have something like this,' " Brent added.