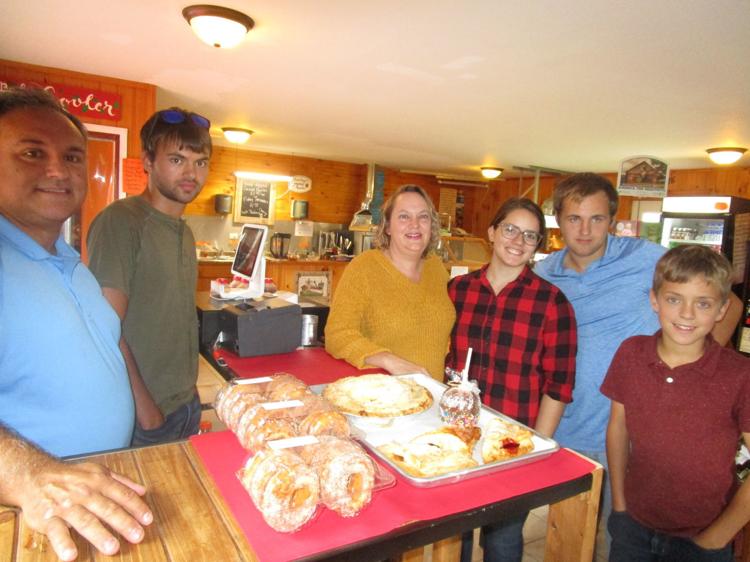 CASHTON — Nine years after they opened it to the public, Domingo and Lisa Rodriguez and their children continue to see growth in the number of customers who drive to their Maple Ridge Orchard west of Cashton each fall.
The family planted their first Honeycrisp apple trees in 2003 at their orchard at 6675 Maple Ave., in the town of Portland, off Hwy. 33.
After three years of selling all of their apples at farmers markets and to local grocers, they opened the orchard to the public in August 2010.
At first, the Rodriguez family was selling about 25 percent of its apples directly to customers who came to the orchard, while selling the other 75 percent to area grocery stores.
"But we're now selling 75 percent direct to the consumer, and 25 percent wholesale" to four grocery stores, Domingo Rodriguez said.
Business has increased "quite a bit" in the past several years, he said. "I think it's because people finally realized there's an orchard in the area."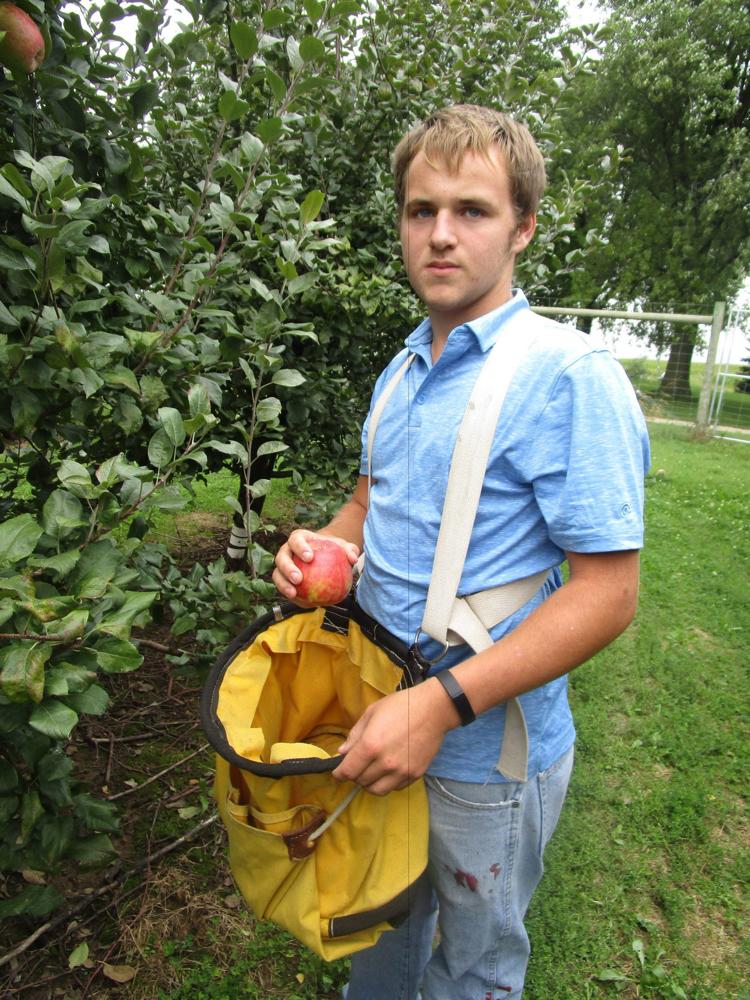 Most customers who drive to it live within about 40 miles of the orchard, Lisa said. "But we do get visitors from out of state," she said.
The family has been adding to the business since it opened, which has helped draw more customers.
Today, the orchard's country store sells caramel apples, apple cider, apple cider doughnuts and mini-doughnuts, fruit turnovers, cookies, four-pound apple pies, all made at the store; as well as specialty food products such as honey, syrup, jams, salsas, barbecue sauce, dip mixes and The Great American Pancake Co. mixes; candles, greeting cards, home decor, gadgets and gift items.
The Rodriguezes also had a 40-foot-tall observation tower built for people to climb for a great view of the orchard and the surrounding area. Children can play on a hay bale mountain, tire gym slide and basketball court. And the family's alpacas, goat, sheep, chickens, ducks and geese can be seen nearby.
A commercial oven was installed in the store earlier this year, allowing Maple Ridge Orchard to step up production of its baked goods.
Domingo said he and his wife are thinking about adding another attraction — an apple cannon — in the near future.
You have free articles remaining.
Register for more free articles.
Stay logged in to skip the surveys.
"You would shoot apples at metal targets," he said. "There are orchards that have apple cannons."
The orchard added a pumpkin patch six years ago. Customers can pick pumpkins themselves, or buy already-picked pumpkins at the orchard store. The pumpkin season usually begins in early October and continues through the end of October or until freezing temperatures arrive.
While the orchard sells apples that are kept in a walk-in cooler, customers also can harvest some varieties themselves. The U-pick season for Honeycrisp apples at the orchard began Sept. 14 and usually lasts four to five weeks, Lisa said.
Maple Ridge Orchard has about 3,500 Honeycrisp apple trees, which Domingo estimated accounts for about 60 percent of all the orchard's apple trees. Two of the orchard's newest apple varieties are RiverBelle and Pazazz, both developed by the family's friend, Doug Shefelbine of Shefelbine Orchard near Holmen.
The orchard opens for the season around the end of August and remains open until early November.
Domingo, who is a native of Cuba, and Lisa, have 10 children who have all helped at the orchard while growing up. Three of the children — Michael, who is 17; John Luke, 15; and Ben, 11 — are still at home and still helping at the family business. Daughter-in-law Sarah, who is married to son Gabe Rodriguez, also works at the store.
"We didn't start this to have a big business," Domingo said of the orchard. "We started it so we could work together as a family. This way, I could be home and work alongside my wife" and their children.
Those who work at the orchard "are mostly family," Lisa said. "Occasionally we'll hire some high schoolers to help pick apples." The couple's older children also sometimes help "when we're in a pinch," she said, although they've grown up and now live elsewhere.
Domingo was only 5 when his family moved from Cuba to the United States in 1971. He was raised in Southern California.
When he was 20, he moved to the Menasha, Wis., area and met Lisa, who was a disc jockey at a Christian radio station there. They married in 1987.
The Rodriguez family moved to the Cashton area 17 years ago. They knew some people in the area, and wanted a rural setting where they could raise their children and impart their values to them, Lisa said.