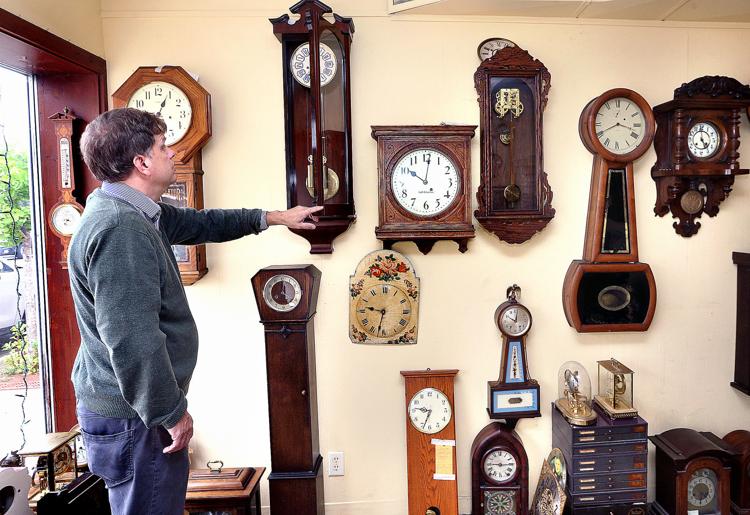 It's been 21 years since Joe Liebert started his Clocks Off Main clock and watch repair business in Viroqua and 16 years since he moved it to 108 Fifth Ave. N. in downtown La Crosse.
Liebert says his sales have increased each year, partly because the number of clock and watch repair shops has been shrinking, and partly because of continued business and residential growth in downtown La Crosse.
"It's because of owners retiring and young people haven't gone into it as much," Liebert said of the decline in the number of clock and watch repair shops. "And if they do go into it, they tend to do that in bigger cities."
With fewer such shops, Liebert said Clocks Off Main has seen an increase in customers who live in such places as Eau Claire; Winona, Minn.; and Lansing, Iowa. "That's accelerated in the last two or three years," he said of drawing customers from other communities.
"I've seen a lot of change and definitely for the better" in downtown La Crosse since he moved his shop there from Viroqua in 2003, Liebert said. "It's been the difference between night and day, with the number of people and the life of the downtown increasing. People who come in here from other cities our size say they're jealous of our downtown."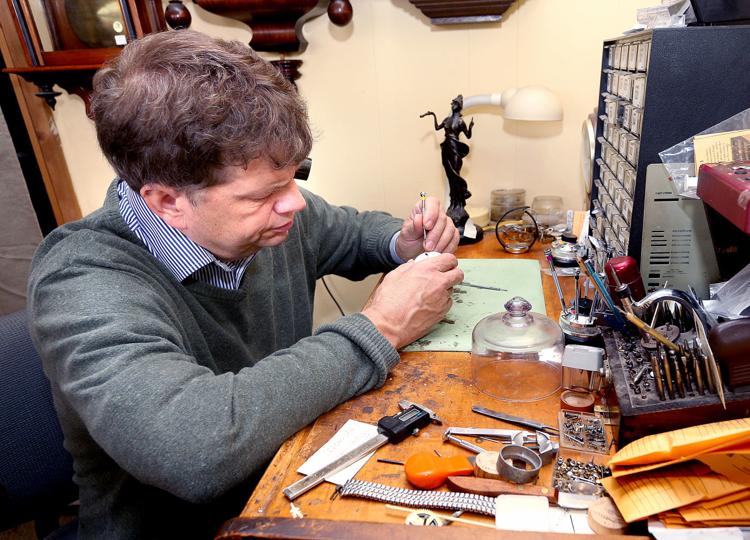 Liebert also puts replacement batteries in watches. That part of his business has grown substantially, he said.
Clock and watch repairs account for about 99 percent of Liebert's business. But he also sells watchbands and buys and sells some vintage clocks and watches. He goes to clock auctions in Marshalltown, Iowa, twice a year to buy some clocks.
Liebert said Clocks Off Main customers generally are people who appreciate vintage and modern clocks and watches.
You have free articles remaining.
The shop draws customers of all ages.
Some are elderly people who want to pass along their clocks and watches to their children or grandchildren, and want them operating. Some are younger people who have inherited those items, and also want them operating.
Liebert also makes house calls for grandfather clocks that need repairs. He's busy the rest of the time repairing watches and clocks in his shop.
Liebert started his business in downtown Viroqua in 1998 and renamed it Clocks Off Main in 1999 when he moved it to half of a double garage at his home in Viroqua.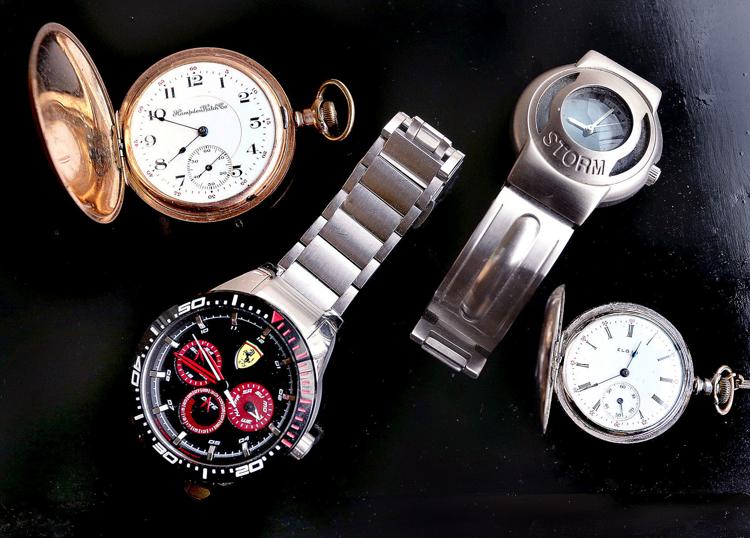 Clocks Off Main opened at its current La Crosse location in June 2003. Liebert said he moved to the business to La Crosse because it is a larger city with more potential customers and because many of his customers had been driving from the La Crosse area to his Viroqua shop.
Liebert, who is 55 and now lives near Chaseburg, was raised in Ohio and later farmed near Soldiers Grove, Wis.
He completed a watch repair program at St. Paul Technical College and a course at the American Watchmakers Institute in Cincinnati, before opening his Viroqua shop.
He chose his current occupation because he enjoys working with his hands and finds watches and clocks interesting.
"I've always had an appreciation for these little shops that require old skills and hard work, like shoe and watch makers and repair people," he said.