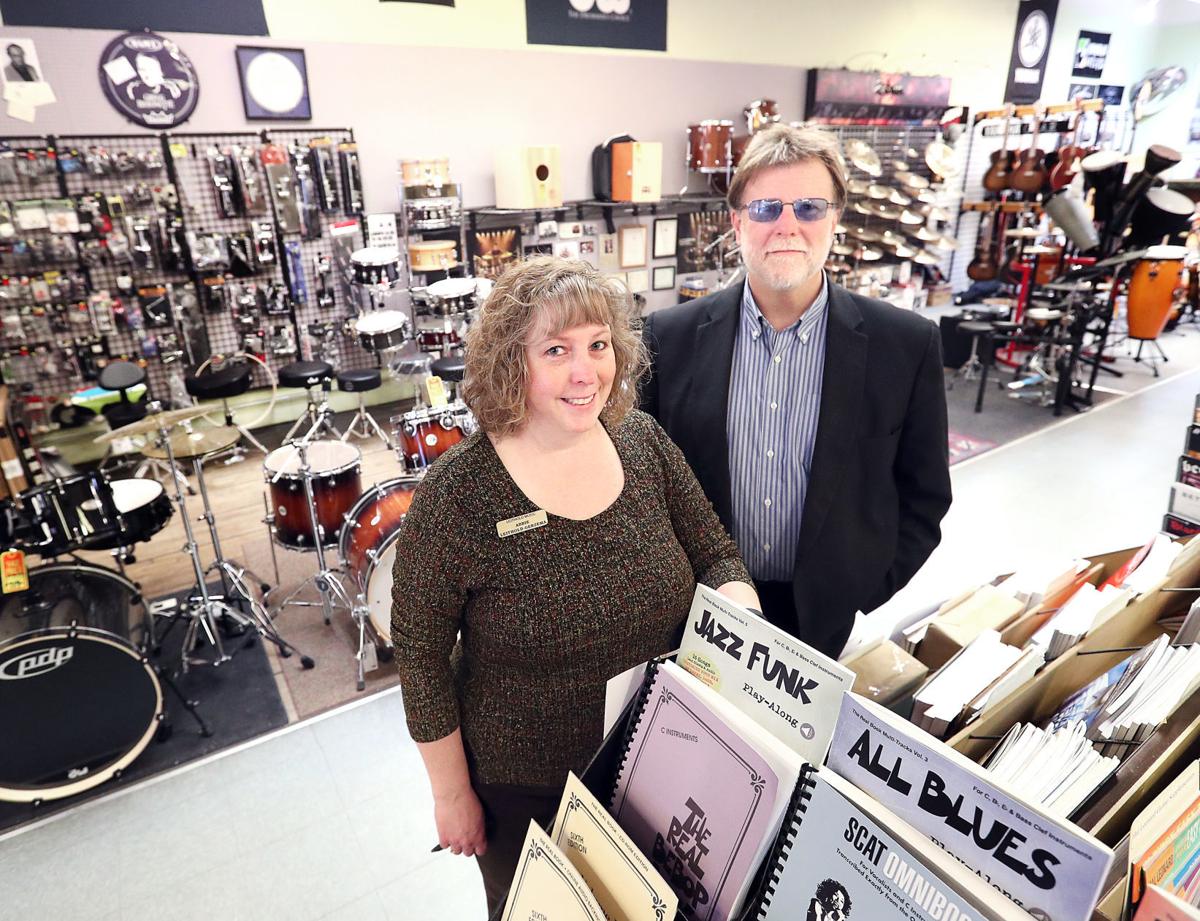 It has been 130 years since Fred Leithold started what today is Leithold Music at 116 S. Fourth St. in downtown La Crosse.
The business has survived for more than a century partly by changing with the times, say two of his great-grandchildren, siblings Paul Leithold and Abbie Leithold-Gerzema. They own the business today.
The full-service music store has always been downtown, and it has been in its current location since 1964.
The Leithold Piano Co. Inc. was founded in 1888 by Fred Leithold, who sold and tuned pianos. The business later was run by his son, Harry Leithold. And after that, it was run by Harry's son Roger Leithold, who died in July at the age of 89, and Roger's wife, Teresa.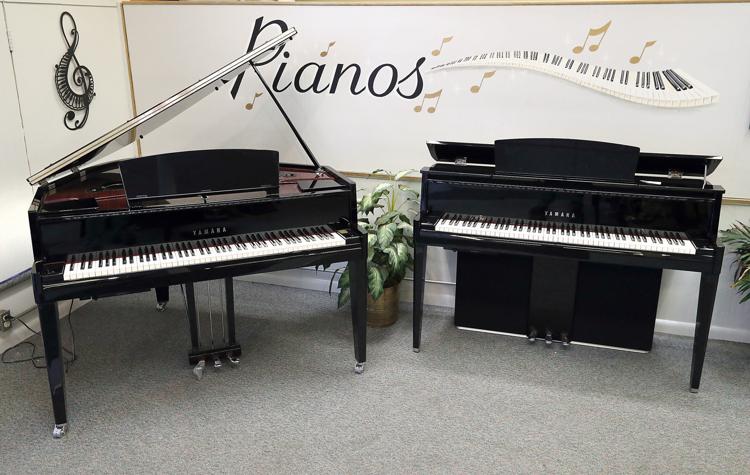 Teresa Leithold remains active in the business and still gives piano lessons to 15 students. But Leithold Music now is run by Paul and Abbie, the fourth-generation owners of the family business.
"My son Steve is the fifth generation and has been here for 20 years," Paul said. "He does everything from delivering pianos to repairing keyboards, to building maintenance and whatever else has to be done." Steve works at the business full time.
Abbie's daughter, Audrey Gerzema, is the other fifth-generation Leithold family member working at the business. She works there part time and will graduate from Logan High School in May.
Leithold Music sells music products such as pianos, portable keyboards, band and orchestra instruments, accessories and printed music. It also repairs music instruments, and rents music instruments to area students.
The business has 10 full-time employees including the two owners, as well as 18 independent teachers who give music lessons to more than 200 students a week at the store. "Most of our staff has been here for many years," said Paul, who also frequently sings and plays guitar at area clubs and events. "We operate with the support of a very talented team."
Leithold Music has one of the best band instrument repair departments in the Midwest, he said.
Two Leithold Music staff members visit each of about 30 school districts within a 75-mile radius each week, delivering music instruments, picking up instruments for repair and asking about the schools' needs. The music instruments they're picking up or delivering are owned by the schools or rented by the students.
Leithold Music's instrument rental business has grown over the years, Paul said.
"More people are renting instruments, and people who are renting are doing that for a longer period of time," he said.
"We've developed relationships with customers with our instrument rentals, and developed relationships with school music teachers by visiting with them," Abbie said.
The Leithold music business has survived for more than a century by establishing and cultivating relationships with its customers, and by changing with the times.
For example, it quit selling television sets and radios in the 1970s, and stereo equipment and records in the 1980s.
"The quality of area school music programs and teachers is another key to our longevity," Paul said. "There are good teachers and good programs committed to teach music. And parents support them. We're very lucky to be in a place where there are programs like that."
Also, Paul said, "Downtown La Crosse has gotten much healthier in the last 10 years or so, which also has helped us."
While many music stores across the nation have closed in the last few decades, Paul said, "We're more than surviving – we're thriving."
Neither he nor Abbie plan to retire anytime soon.
"It's just fun," Abbie said of owning the music business. "I like to see people enjoy music at every level."
"There's no downside to making music or helping someone to learn to play an instrument," Paul said. "Often people will say to us that they wish they would have kept playing their instrument and stayed with their music lessons when they were younger. No one ever says 'I'm so mad at my folks for getting me music lessons.'
And playing a music instrument is something everyone can enjoy, Paul said. "The rewards are the same whether you're very accomplished or a beginner."
---
From Tribune files: A look at life in La Crosse from 1900-1987
These photos are filled with many familiar faces and places from our area's past.
The business news you need
With a weekly newsletter looking back at local history.