Several local leaders say they expect the La Crosse area's economy to continue growing in 2018, with a number of businesses building new facilities or expanding existing ones.
Here's what six local leaders had to say: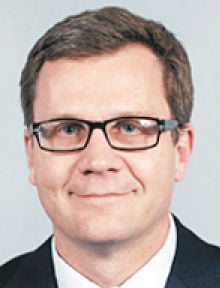 Tim Kabat
"I think we'll continue to see the strong momentum (in business growth) that we've seen in the last couple years," La Crosse Mayor Tim Kabat said of 2018. "Especially when we look at the amount of new construction."
DuraTech's expansion project is expected to be completed early in 2018, Kabat said. And a multi-year expansion of La Crosse-based Kwik Trip's support center facilities will continue in 2018, he said.
"There also are a number of housing projects that are in the works," Kabat said.
For example, The Hub on 6th project in the former La Crosse County Administrative Center downtown is expected to be completed by Sept. 1, said Paul Borsheim, president of Borton Construction, who with local developer Marvin Wanders owns the project. Their building will have 18 condominium units, 95 apartments and retail and restaurant space. Two floors are being added to the existing three-story building.
Kabat also is looking forward to the start of construction on an expansion and renovation of the La Crosse Center. "We're getting down to the end of the design phase," Kabat said. "Our goal is to break ground by the end of 2018." La Crosse Center officials say construction probably will take about a year.
The mayor said he also is interested in the city acquiring the former Kmart store that closed in September at 2415 State Road "if there isn't a good acquisition and a plan" in the near future. "And then we hopefully could facilitate redevelopment" of the property, he said.
The mayor also said he thinks the La Crosse Redevelopment Authority is close to reaching an agreement with a developer that would serve as master developer for the Riverside North project, which includes the former Mobil Oil site as well as other nearby property. He hopes to see some infrastructure such as streets installed at the site in 2018. "Maybe there could be some development (of buildings) happening in 2018 if we can get these other things done," he said.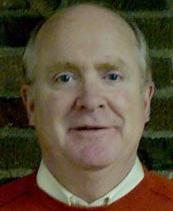 James Hill
The local economy "will overall be good" in 2018, predicted James Hill, executive director of the La Crosse Area Development Corp. "And construction will continue to be robust."
But what happens with the national economy is always a major factor in what happens locally, Hill said. "The tax package (recently passed by Congress) is supposed to be very stimulative. We certainly hope it is. The biggest beneficiary is supposed to be companies looking to continue to increase investment. Which there's a lot of in this area."
Hill pointed to nearly-completed expansions at DuraTech and Dynamic Recycling as examples of major ongoing business growth in the area. And he noted construction is to begin this spring on Waters Edge Memory Care facility in Onalaska.
Hill looks forward to continued expansion of Kwik Trip's support center facilities. In November, the company announced a planned $300 million capital investment that's expected to create more than 300 jobs in the La Crosse area during the next five years. That includes a new bread and bun bakery and improvements in the company's dairy manufacturing facility, kitchen operations and transportation fleet. Construction of the new bakery is expected to be completed by late fall 2018.
Hill also pointed to the Riverside North project, saying: "I think that is definitely going to move forward because the city's gone through a lengthy process of selecting a developer."
LADCO works to bring new businesses to the area and to help existing ones expand, and also manages the Coulee Region Business Incubator, which serves as a small-business incubator. Hill said a feasibility study will be under way in 2018 on the future of the incubator.
"It will be on what's the best choice going forward," Hill said. The study will address whether to continue to renovate at the existing incubator building, or to find a new location.
Hill also looks forward to completion of the Hub on 6th project downtown, and to redeveloping the former Kmart property. "My thought is that you'll see more of a multiple-use, multi-story development" eventually go up at the former Kmart site, he said.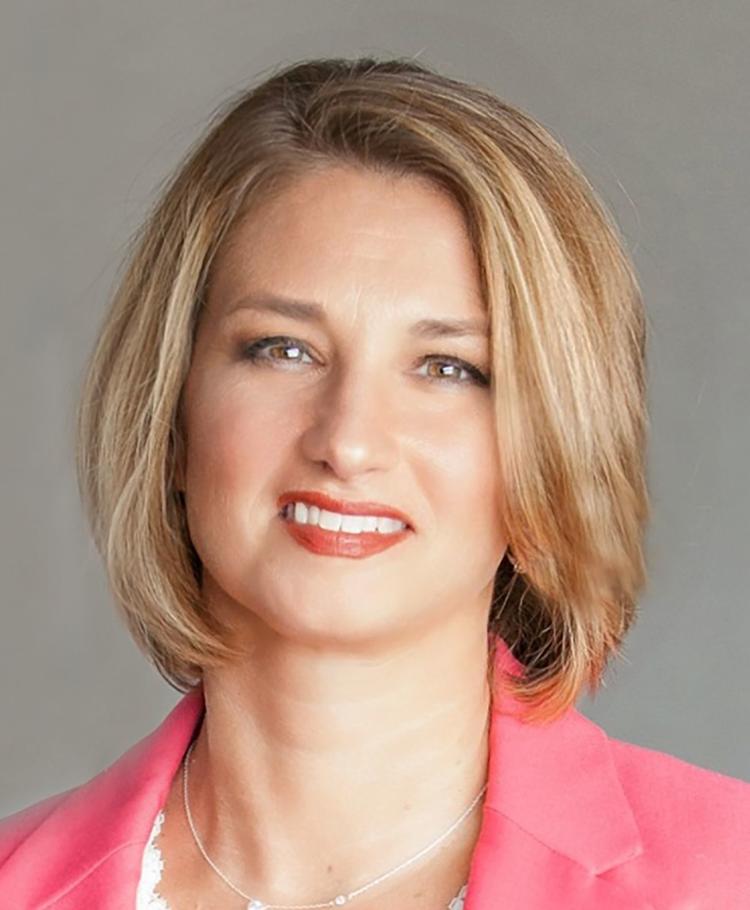 Vicki Markussen
"A lot of businesses are looking to grow" in 2018 in the greater La Crosse area, said Vicki Markussen, executive director of the La Crosse Area Chamber of Commerce. "I haven't heard of any that are looking to downsize."
At the same time, Markussen said, the tight labor supply is the No. 1 inhibitor to business growth in the area. That will continue to be a focus for the Chamber of Commerce, which is considering creating a concierge service to help local businesses attract and retain employees. Some chambers of commerce have established concierge services that do such things as assisting prospective or new employees through such things as a personalized tour, assisting in finding a job for a spouse, finding quality housing and introductions to schools, child-care services, service clubs and places of worship.
Markussen looks forward to continued expansion at Kwik Trip's support center and continued employment growth at Logistics Health Inc.
Earlier this month, LHI officials said about 530 employees of the fast-growing company are expected to move into the Belle Square building downtown next spring and summer. LHI Chairman Don Weber said the company has about 1,800 employees, including about 1,674 in La Crosse. And he predicted it will have about 2,400 employees by the end of 2018, including more than 2,000 in La Crosse.
Markussen said she hopes the Riverside North project moves ahead in 2018, and predicted more businesses will locate near the new Festival Foods store in Holmen.
She also looks forward to completion of The Hub on 6th project downtown. The housing component of that project will help meet demand for housing for young professionals, Markussen said.
The chamber will celebrate its 150th anniversary in 2018 at several events, such as its annual meeting March 5. "We'll conclude (the celebrations) with what used to be our business expo in October," Markussen said. "We'll launch a new event for that. It will still be very business-to-business focused. But with a new twist" and a new name. "We'll likely bring in some educational components to it as well."
Robin Moses
Downtown La Crosse will continue to see business growth in 2018, with residential growth downtown playing a major role, said Robin Moses, executive director of Downtown Mainstreet Inc.
"The big area of growth potential is residential," Moses said. "We're creating a downtown that is truly somewhere that you want to live, work and play in. And as more and more people come to live downtown, they're going to be seeking the products and services that they can get within walking distance. So we'll see growth in those businesses — like a convenience store."
"We've had some great new residential (buildings) recently" downtown, Moses said, such as part of Belle Square and The Lofts at 707. She noted two redevelopment projects are underway with housing components — The Hub on 6th project and the Cleary family's former La Crosse Plow Co. building at 525 N. Second St.
More than 100 downtown businesses have started in the past five years, Moses said. "One of the things that makes downtown businesses very successful in the world of retail is that it's not necessarily something that you can just buy online quickly." Retailers that carry merchandise that customers want to see, try on, and touch or taste tend to do well, she said. "You want to have special things" to sell, Moses said.
Moses said three grant programs that began in 2017 — the Elevate façade program, the Accelerate program for business expansion and the Ignite program for new businesses — will help spur business growth downtown in 2018.
Work on an update of the City Vision 2020 master plan for the downtown is expected to begin in 2018 and be completed in 2019. The city and DMI are collaborating on the update, which will set goals for the next 20 years.
In the coming year, DMI also will work to strengthen the downtown's economic vitality with multigenerational, 24/7 and year-round activities, Moses said. Downtown La Crosse is becoming a central social district with a broad range of activities for people to choose from, she said.
A.J. Frels
Area tourism will continue to grow in 2018, said A.J. Frels, executive director of Explore La Crosse, also known as the La Crosse County Convention and Visitors Bureau.
Stable gasoline prices and a good economy have contributed to tourism growth, Frels said. Also, he said, "La Crosse County continues to grow as a destination for outdoor enthusiasts, attracting visitors from around the Midwest and beyond" as word spreads about what the area has to offer.
The area's scenery, hotels, dining and shopping opportunities, festivals and welcoming residents also help draw tourists, Frels said.
He looks forward to the La Crosse Center expansion and renovation project that's expected to begin by the end of 2018 and be finished within a year. That will allow the La Crosse Center to attract larger events.
The La Crosse Center will hold a number of large events in 2018, such as the Wisconsin Association of Cheer/Pom Coaches State Dance Championship on Feb. 3 that's expected to draw 2,500 people and the association's State Cheer Championship March 2-3 that's expected to draw more than 2,000 people. The annual MOSES Organic Farming Conference on Feb. 22-23 at the La Crosse Center is expected to draw about 3,500 people.
Some other major events in La Crosse in 2018 include the Between the Bluffs Beer, Wine and Cheese Festival on April 28, the Festival Foods Grandad Half Marathon on May 5, NCAA Division III Outdoor Track & Field Championships on May 24-26 and the state high school track and field championships June 1-2, several major fishing tournaments and major annual festivals such as Riverfest and Oktoberfest.
Frels also looks forward to the 21 La Crosse stops tentatively planned for 2018 by four big passenger boats — the American Queen, American Duchess, Queen of the Mississippi and America. The visits are scheduled to begin Aug. 2 and end Oct. 15.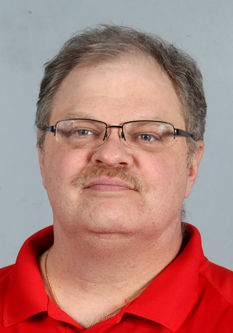 Bill Brockmiller
The La Crosse metropolitan area's unemployment rate averaged 3.1 percent for the first 10 months of 2017, down from 3.9 percent for the same period in 2016, as employment continued to increase.
"I would guess we'll be at an even 3 percent" on average for the first 10 months of 2018, said Bill Brockmiller, regional labor market economist in La Crosse for the Wisconsin Department of Workforce Development. He said the unemployment rate is likely to decline slightly because of additional job growth.
"But it seems those who are still unemployed in many cases have a different set of skills than the ones the job openings require," Brockmiller said, which will make it more difficult for the unemployment rate to go down more sharply.
Comparing the first 10 months of 2017 to the same period in 2016, Brockmiller said, the largest employment gains were in the health care and social assistance category. "The lion's share of those jobs are in health care," he said of that category, where employment increased from an average of about 15,300 in the first 10 months of 2016 to about 15,800 for same period of 2017.
The second-largest employment increase was in the leisure and hospitality category, which includes jobs in such places as restaurants, hotels and campgrounds. Employment in that category averaged about 8,400 in the first 10 months of 2017, up from 8,000 for the same period in 2016. Brockmiller said at least part of that growth was because of the opening of new La Crosse hotels in the past few years.
There also were employment increases in the categories of private education; trade, transportation and utilities; and wholesale trade.
Comparing the same periods, the La Crosse metropolitan area saw employment decreases of about 300 government, 200 manufacturing and 100 retail jobs from 2016 to 2017.
As for 2018, Brockmiller said, "I think health-care employment will continue to grow at a similar rate. I think leisure and hospitality employment will continue to grow, but at a slower rate than we've seen the last couple years" because new hotels were opening during that time.
Brockmiller said manufacturing employment in the La Crosse area is likely to remain about the same in 2018, but that there will be opportunities for job-seekers as some manufacturing employees retire.
---
Year in review: A look back at some of the most-read stories of the year at lacrossetribune.com
The La Crosse Tribune published thousands of stories to its website in 2017, and these few proved most popular with readers.