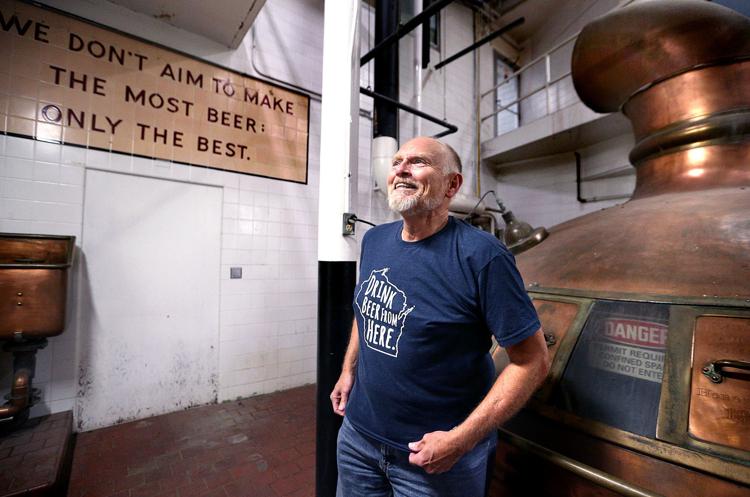 As he prepares to retire in a few weeks, Randy Hughes is proud to have been brewmaster at the City Brewery in La Crosse for the past 24 years.
That's longer than any of the 17 other brewmasters in the history of the brewery, which began in 1858.
Four years ago, Hughes passed brewery co-founder Gottlieb Heileman, whose 20 years as brewmaster (from the brewery's founding until Heileman's death in 1878) rank second in number of years in that position. "Kurt Shellhas is third at 19 years, from 1945 to 1964," Hughes said.
Although he is retiring from the brewery Oct. 1, Hughes said he will continue to work there a couple days a week as a consultant.
Hughes, who is 63, said he wants to work fewer hours and has had a few health problems. For example, he said, "I've had two hips replaced." His wife, Jane, retired on Aug. 1 as a registered nurse after 39 years at Mayo Clinic Health System-Franciscan Healthcare.
"It's going to feel strange," Hughes said of retirement, in an interview last week in his office, which is filled with beer cans, bottles, signs, boxes and other breweriana, mostly items from the La Crosse brewery and other breweries in the region, including some that closed decades ago.
"It will take me awhile to get used to get used to not being here every day," he said. "But it will be nice that I can kind of taper off, for myself and for the people that I work with, too."
Hughes began working at what was then the G. Heileman Brewery in 1978 as a quality-assurance technician.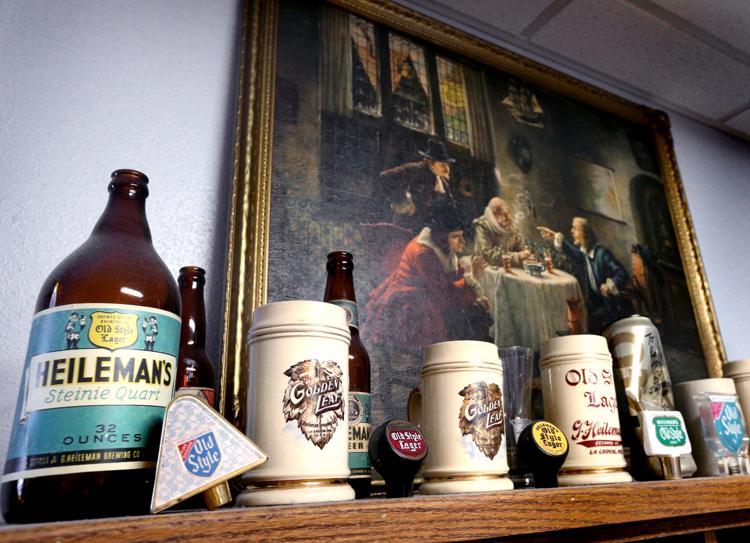 He has been in charge of brewing operations at the La Crosse plant since he became brewmaster in May 1995.
"Randy Hughes, like so many of the former G. Heileman Brewing Co. employees, has been the heart and soul of City Brewery's success," City Brewing Co. President and CEO George Parke III said last week. "Randy is widely respected in the brewing industry and has been a true leader and innovator.
"Randy has been instrumental in the creation of high-quality beer, fermented malt beverages and most recently the hard seltzer products for many of the world's leading beverage companies," Parke said. "City Brewery is extremely happy for Randy in his retirement and for him agreeing to continue working with City Brewery as a consultant."
Parke said the brewery today has more than 550 employees.
When its then-owner, The Stroh Brewery Co., closed the La Crosse plant in August 1999 as Stroh was exiting the beer brewing business, it had about 470 hourly workers, including about 80 on layoff, and about 75 salaried workers.
You have free articles remaining.
Register for more free articles.
Stay logged in to skip the surveys.
New York investors Jim Strupp and John Mazzuto bought the La Crosse brewery from Stroh in November 1999 and reopened it as the City Brewery — which was the facility's original name. But most of its 62 employees were laid off in June 2000 after the cash-strapped brewery ran out of bottling and canning supplies.
A core group of people continued to work at the brewery, trying to keep it open in case a buyer came forward, Hughes said. Some, including Hughes, worked at the brewery for about six months without being paid.
"I was working on recipes, keeping an eye on everything, and working on my resume" during those months, Hughes said. He also turned down three job offers from other businesses.
Finally, in November 2000, the brewery was sold to 12 investors who lived in the La Crosse area or had longtime ties to the brewery. It's been successful since then.
What is Hughes most proud of, as he looks back on his 41 years at the brewery and his 24 years as brewmaster?
"Obviously, I'm proud of my family, number one," he answered. "As far as the brewery, I'm most proud of being one of the handful that when everything crashed, we kind of stood up out of the rubble, brushed ourselves off, put the brewery on our back and said 'Follow us.'
"And here we are," Hughes continued. "We're still here. And we've got almost as many people working at the plant as we did in the old days."
Today, the brewery makes about 170 products for beverage companies under contracts, Hughes said. In some cases, the brewery uses the customer's recipes. Sometimes, the customer asks City Brewery to develop a recipe for its product.
Since the City Brewery came back to life in 2000, City Brewing Co. also has acquired breweries in Latrobe, Pa., and in Memphis, Tenn. Those two breweries also make a variety of products for beverage companies under contracts.
As brewmaster at the La Crosse plant, Hughes said, he does not oversee operations in Latrobe and Memphis. "But I'm in communication with the other breweries," he said. "Especially when we're shifting volume around from one plant to the other."
"It's been such a huge part of the community for so long," Hughes said of the La Crosse brewery. "I've gotten to know so many people. And everybody who's been (in La Crosse) any amount of time has a brewery story. They worked here in college, or their dad or grandfather or uncle or aunt worked here."
---
1957: Old Style newspaper advertisement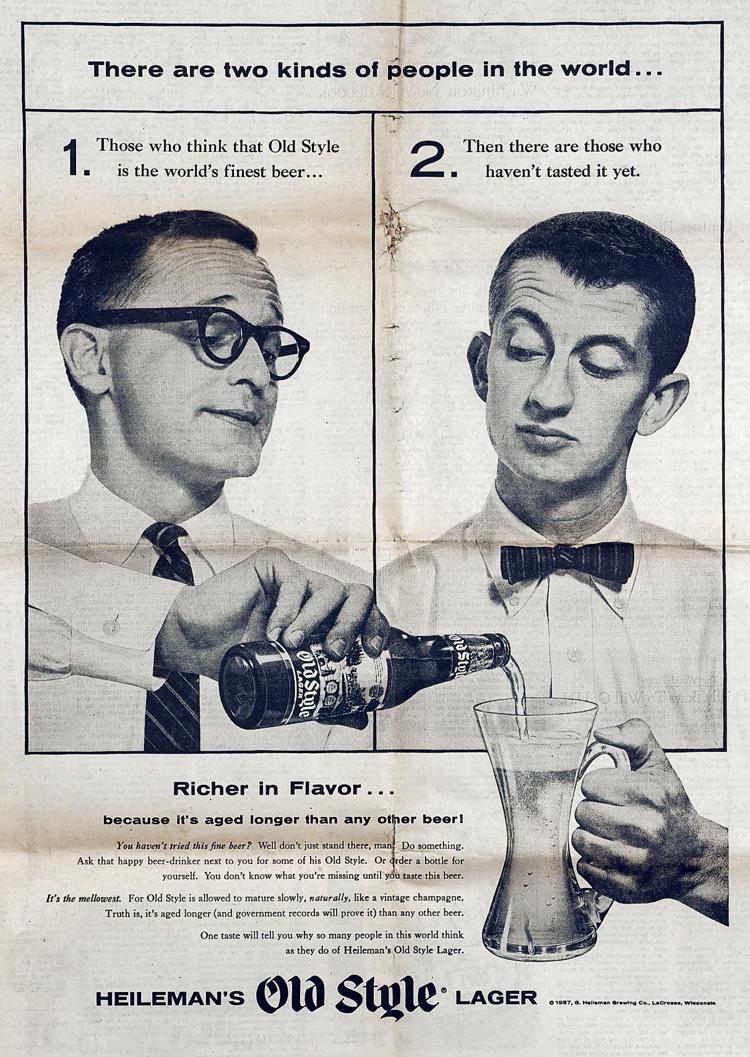 1969: Strike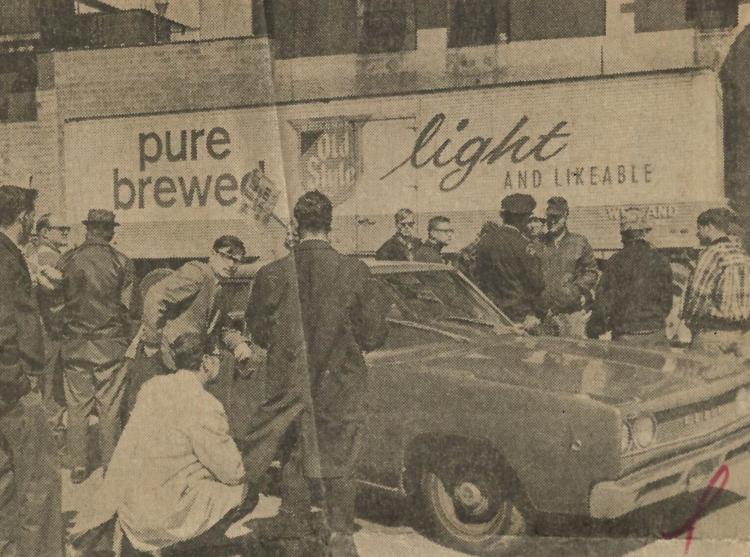 1970: World's Largest Six Pack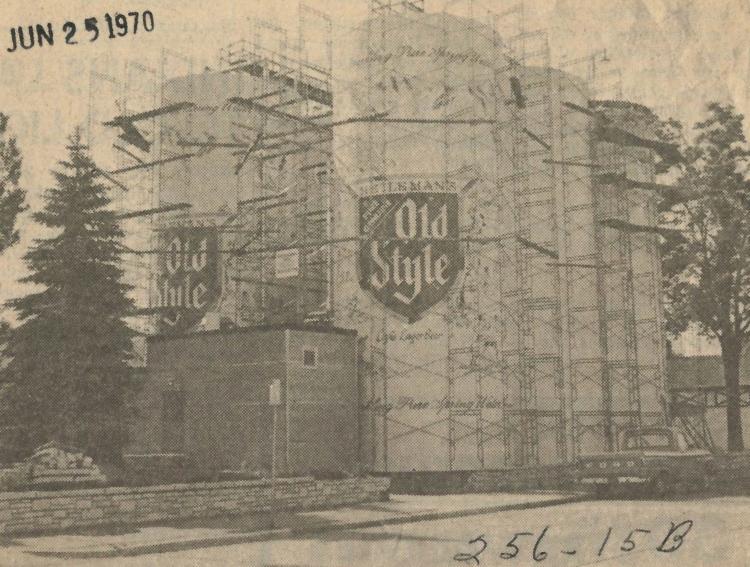 1972: Brewery expansion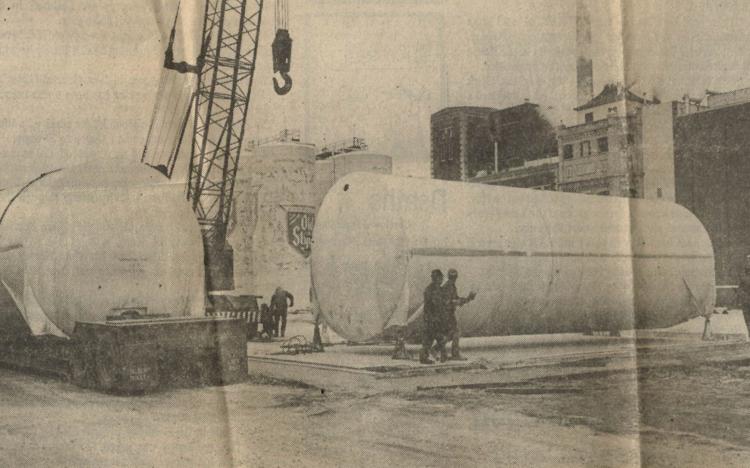 1973: New York Stock Exchange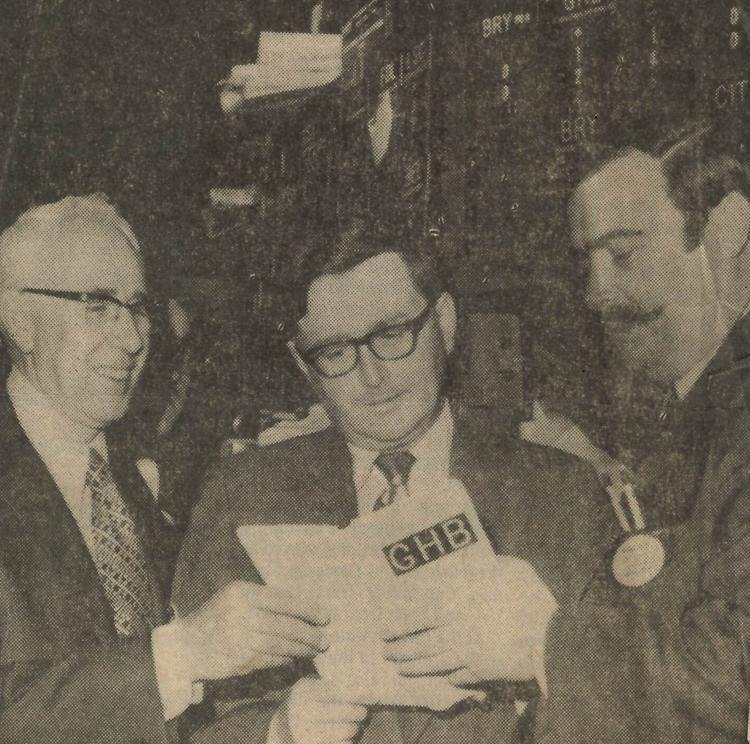 1976: Tasting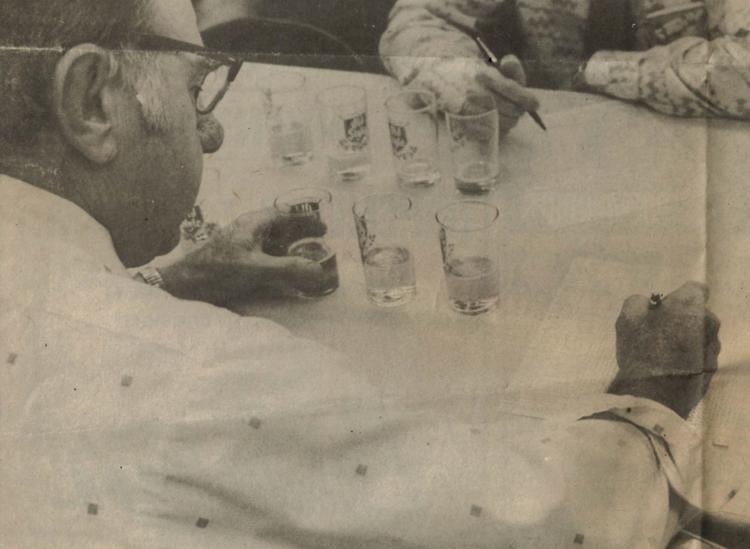 1977: 6 million barrels
1979: King Gambrinus
1982: New brewhouse
1984: Old Style L.A.
1985: Beer spill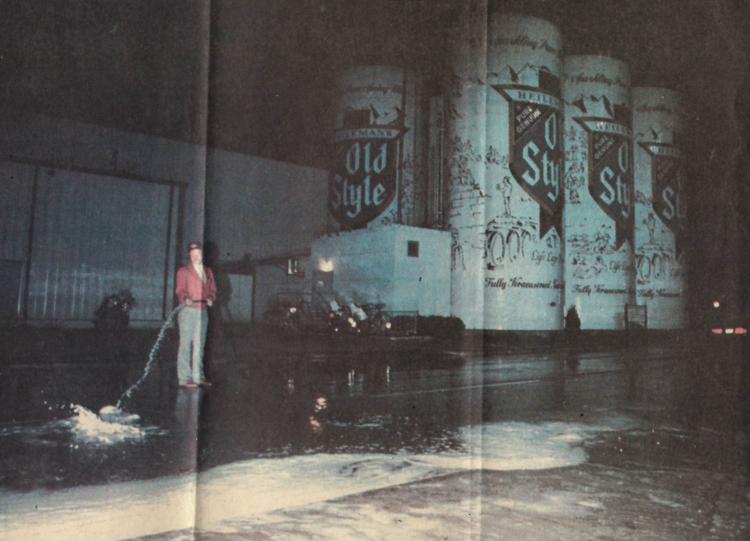 1994: Heileman's free water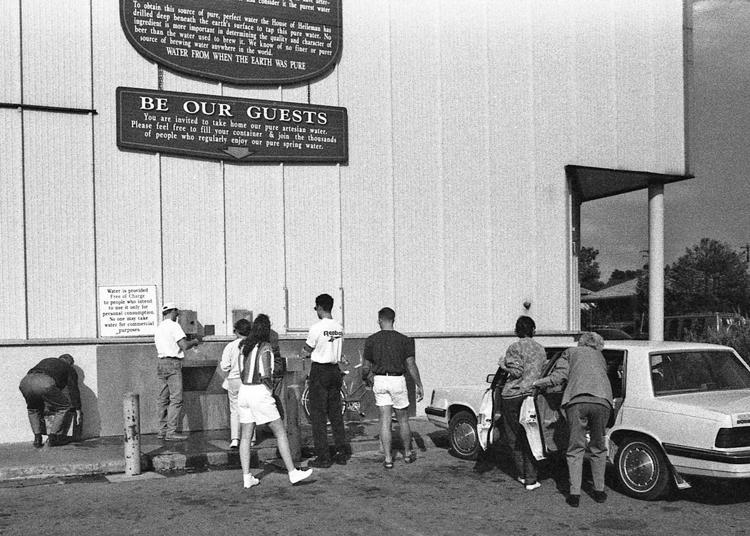 1999: City Brewery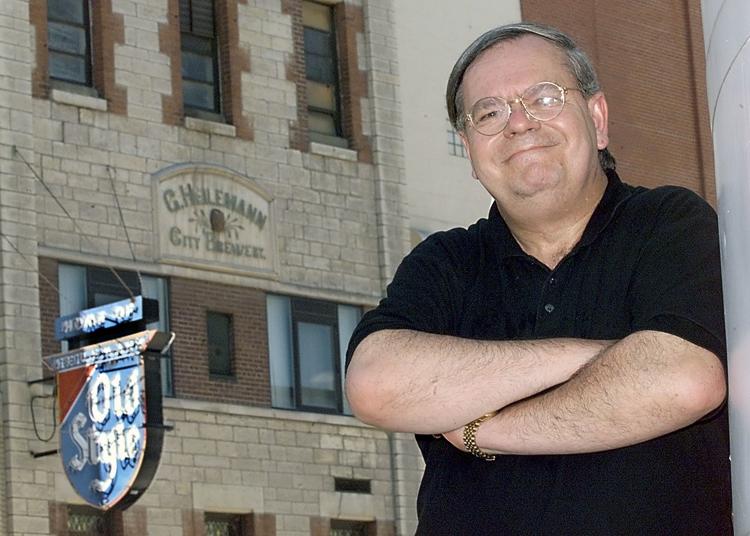 2000: City Brewery