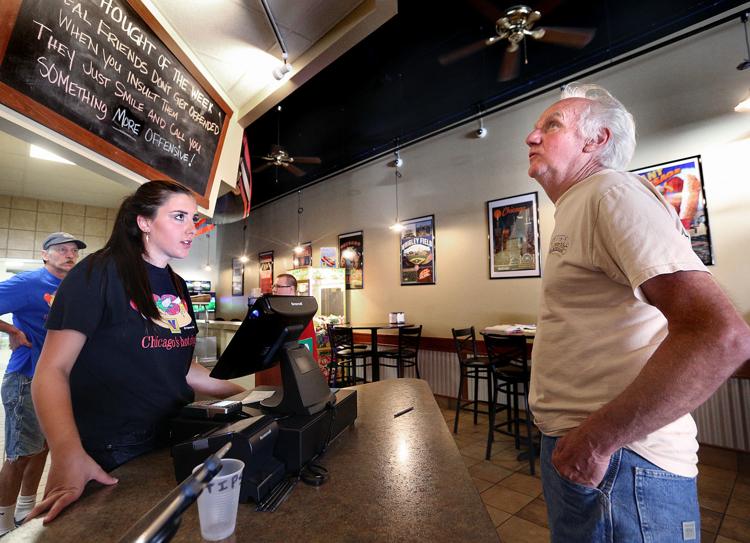 Local restaurateur Tony Angelini says he's more than happy with sales at his Mario's Chicago Beef & Hot Dogs, which opened April 15 at 118 S. Third St. in downtown La Crosse, and features Chicago-style hot dogs, Italian beef sandwiches and fresh-cut french fries.
Angelini said business has been so good, he's thinking about eventually opening a second Mario's — perhaps in Winona or Madison.
Meanwhile, Angelini also plans to move his Angelini's Ristorante from Onalaska to La Crosse, and has put his building at 1427 Hwy. 35 in Onalaska up for sale. He started that Italian restaurant in 2003 in Sparta and sold that location after opening Angelini's in downtown Onalaska in 2013. He moved the Onalaska restaurant to its current location in 2015.
"Business has been really good" at the Onalaska restaurant, Angelini said. But he's received requests within La Crosse to open an Angelini's in that city, and it is a larger city.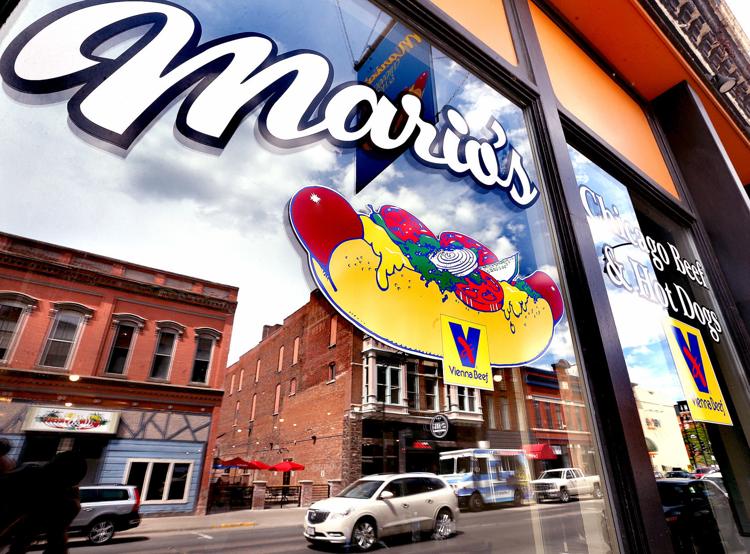 Angelini said he's considering moving Angelini's to a building that would be built in the Riverside North redevelopment area north of the La Crosse River and west of Copeland Avenue, north of downtown La Crosse. But if his Onalaska building sells quickly, he said, he might have to move the restaurant sooner, to an existing building.
Angelini said he had wanted to open a restaurant like Mario's for years, but held off out of respect for Chicago's Beef & Etc. restaurant at 1203 La Crosse St. in La Crosse and its owner, Ed Pisarik, who closed that restaurant when he retired in August 2017. Chicago's Beef & Etc. also was known for its Chicago-style hot dogs and Italian beef sandwiches.
Mario's is named after one of Angelini's sons, Mario. Angelini also owns Gino's Pizzeria in Wisconsin Dells, which is named after another son, Gino.
Angelini is spending most of his time at the downtown La Crosse restaurant, where Gino and Angelini's daughter AnnaMaria also work. His wife, Kelly, spends most of her time working at Angelini's Ristorante in Onalaska.
You have free articles remaining.
Register for more free articles.
Stay logged in to skip the surveys.
At Mario's, Angelini said, "People really enjoy the Depression Dog." He described it as the original version of a Chicago-style hot dog. Mario's sells about eight Depression Dogs for every Chicago-style hot dog, he said.
The Depression Dog is made with a Vienna Beef-brand hot dog, mustard, relish, onion and sport peppers, and is topped with fresh-cut fries. 'You get more of the taste of the beef in the hot dog" with the Depression Dog, Angelini said.
The restaurant's Chicago Dog comes with mustard, relish, onion, sport peppers, tomato and pickle.
Mario's Depression Dog and its Italian beef sandwich have been the restaurant's biggest sellers, although its fresh-cut fries also are very popular, Angelini sadi.
The menu also includes such fare as a chili dog, chili cheese dog, cheesy beef sandwich, Italian sausage sandwich, combo (sausage and beef) sandwich, cheesy french fries and chili cheese fries.
"People have been coming here from as far away as Winona, Tomah, Trempealeau and Harmon, Minn.," Angelini said of the new restaurant, which is decorated with posters and banners of Chicago professional sports teams, such as the Cubs, White Sox, Bears, Bulls and Blackhawks.
"This is like a Chicago hot dog and beef stand," said Angelini, who was born in Italy and whose family moved to Chicago when he was 11. "I've been working in beef stands and pizzerias since I was 13."
The "beef juice" that Angelini uses for Mario's Italian beef sandwiches is made from his mother's recipe.
Mario's has about eight employees and can seat about 35 people. Delivery is available through the EatStreet and Bite Squad food delivery companies.