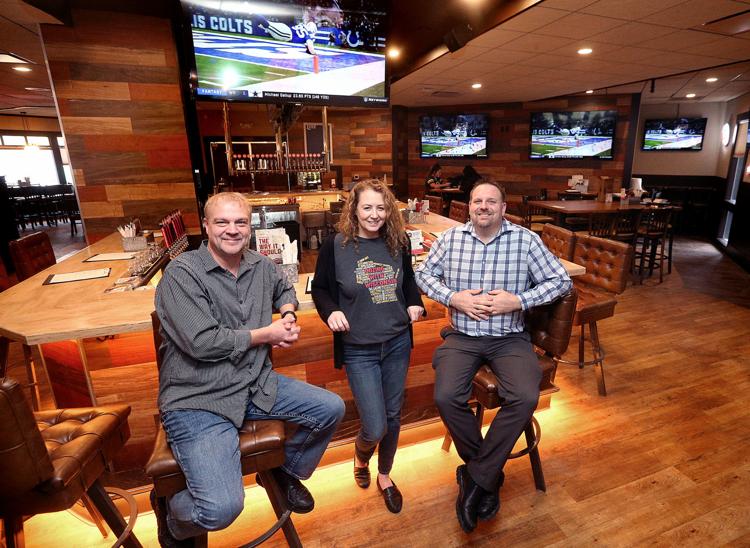 Randy Wigdal, general manager of the Milwaukee Burger Co. restaurant that opened Monday in the former Grizzly's Wood-Fired Grill in La Crosse, has a long history in that building.
He began working there in 1986 as a dishwasher in what was then a Bonanza Steakhouse.
He predicts that customers will like what they see, and the new restaurant's menu.
"I think it's going to be fantastic," Wigdal said of Milwaukee Burger Co., which opened after extensive remodeling of the building, where Grizzly's closed in early November. "I really don't think there's another place like this in town. We specialize in burgers, beer and Bloody Marys. It's value-driven, it's great food, and the food comes out fast."
The building was constructed for a Bonanza restaurant that opened in 1984. Wigdal had been general manager of Grizzly's ever since it opened in 1997.
Wigdal continues as general manager at the restaurant, which continues to be owned by members of the Curt Letnes family who live in the Twin Cities area. The Letnes family's Lincoln Hospitality Group operates 13 restaurants, including seven Milwaukee Burger Co. locations, two Grizzly's, two Northern Taphouse locations and two Omaha Taphouse locations.
"Milwaukee Burger Co. is doing very well for us," Curt Letnes said in an interview at the La Crosse restaurant. The family's first Milwaukee Burger Co. opened about 10 years ago in Eau Claire, he said. All seven locations are in Wisconsin.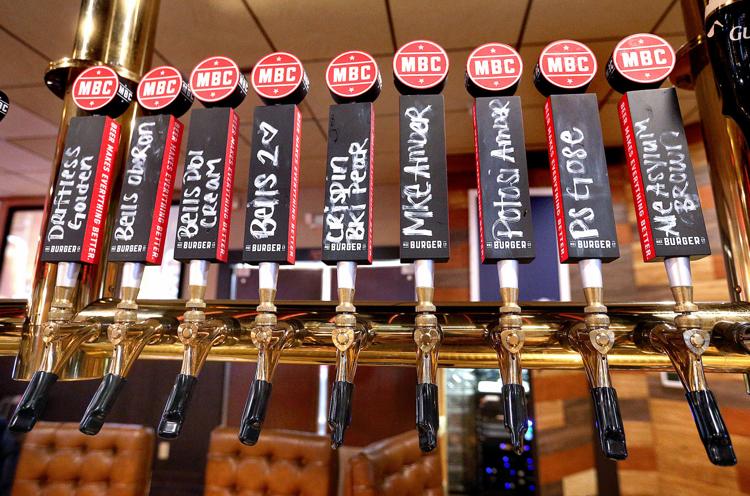 You have free articles remaining.
"It's fresh (and never frozen) burgers at a reasonable price, along with homemade french fries, classic cheese curds and beer," Letnes said. "It's a really good Wisconsin concept."
The new La Crosse restaurant has 30 beers on tap, as well as a variety of Bloody Marys, Long Island iced tea drinks and cocktails.
"We'll always carry the standard domestics like Bud Light and Coors Light," said Justin Cornford, the La Crosse restaurant's assistant general manager. "As for the other beers, we'll try to source as many from Wisconsin as we can. They're going to be craft beers."
Milwaukee Burger Co. is known for its fried battered cheese curds, wings and many other appetizers, many varieties of hamburgers, hand-cut french fries, house-made soups, salads and pub sandwiches, Cornford said.
The Hangover is one of the chain's most popular specialty burgers, Cornford said. It's topped with double American cheese, cheesy hash browns and a fried egg.
"I'm excited about the community involvement" that Milwaukee Burger Co. is committed to, Cornford said, adding that it "does tons of fundraisers" for worthy causes.
The La Crosse restaurant can seat about 200 people and has about 100 employees.
It will celebrate its opening with a NFL Kick-Off Party at 6 p.m. this evening, with free beer (until it runs out) and televisions tuned to the Green Bay Packers vs. San Francisco 49ers football game.
---
1952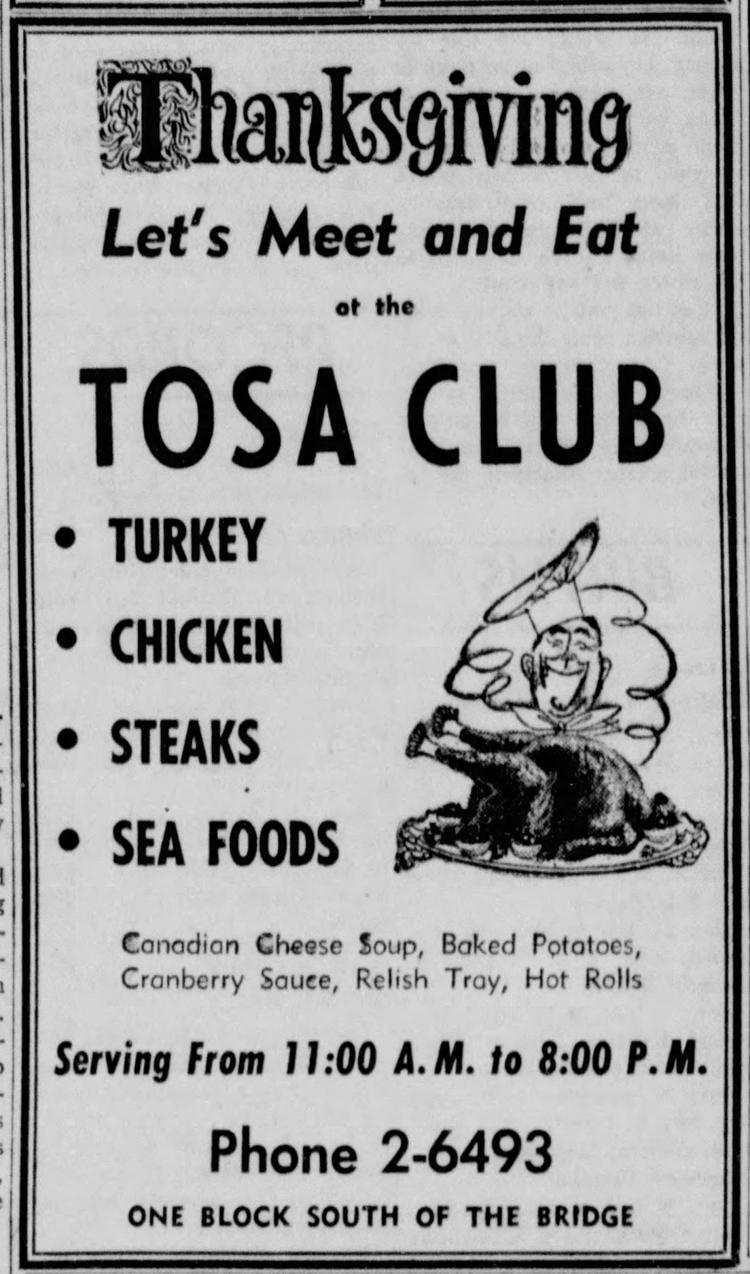 1958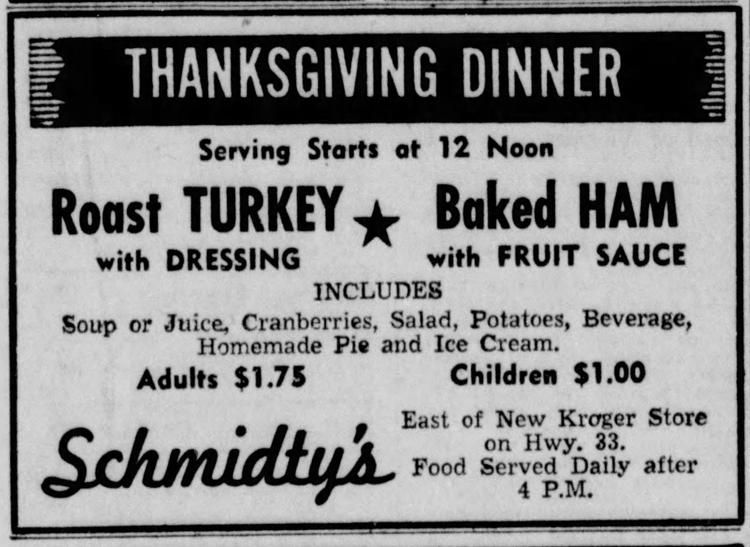 1960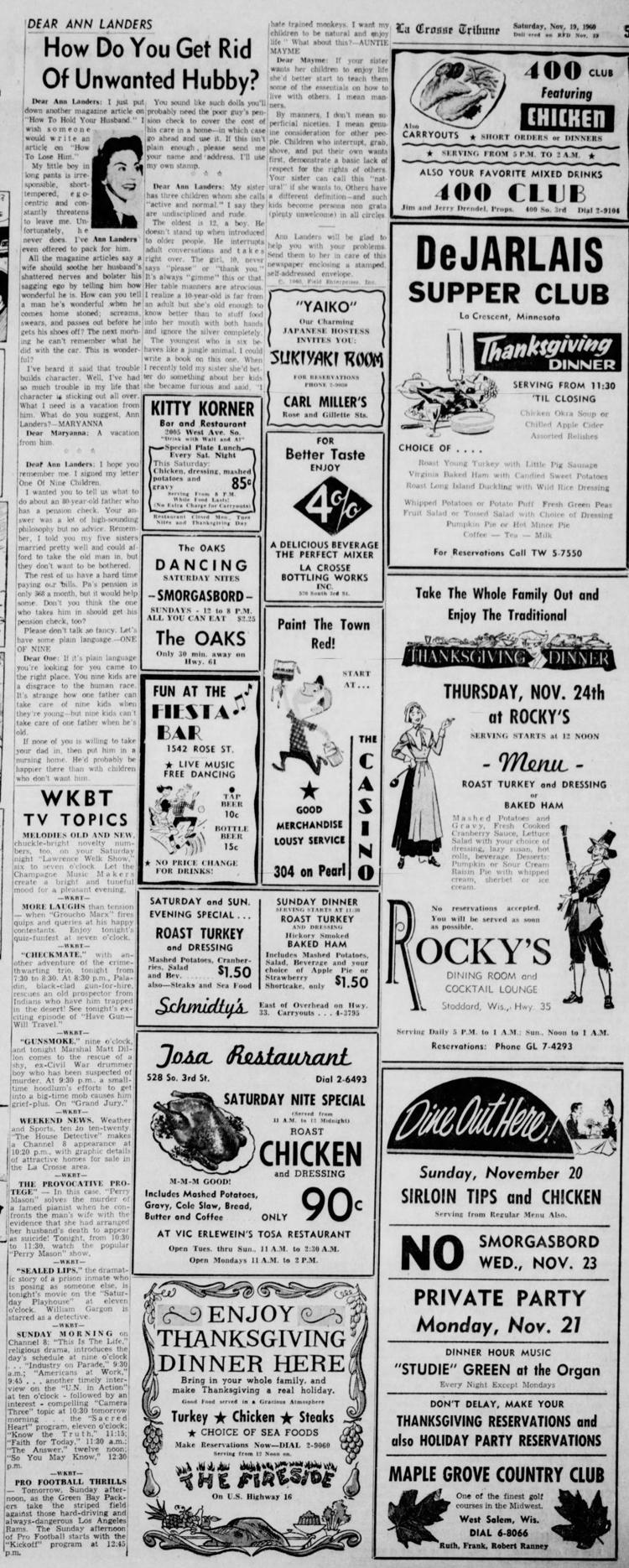 1962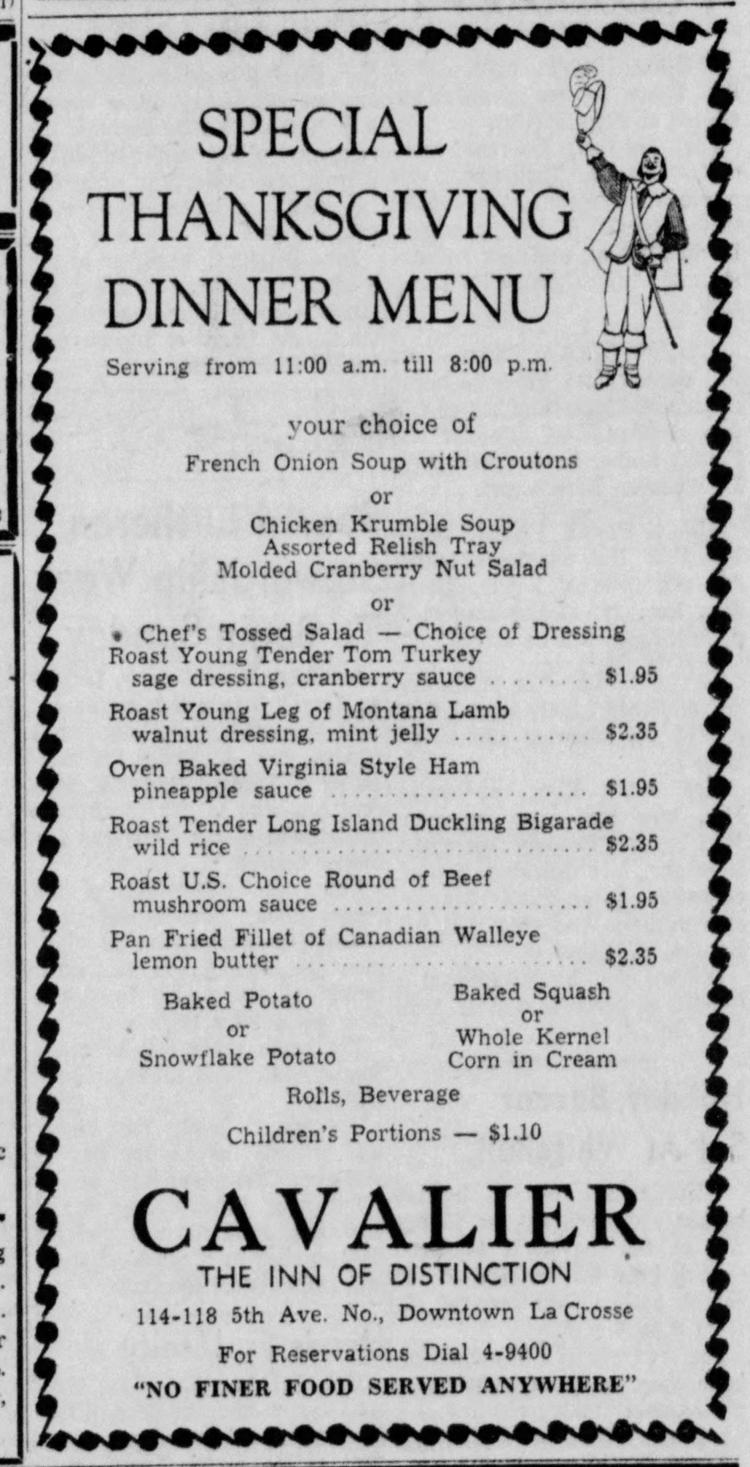 1962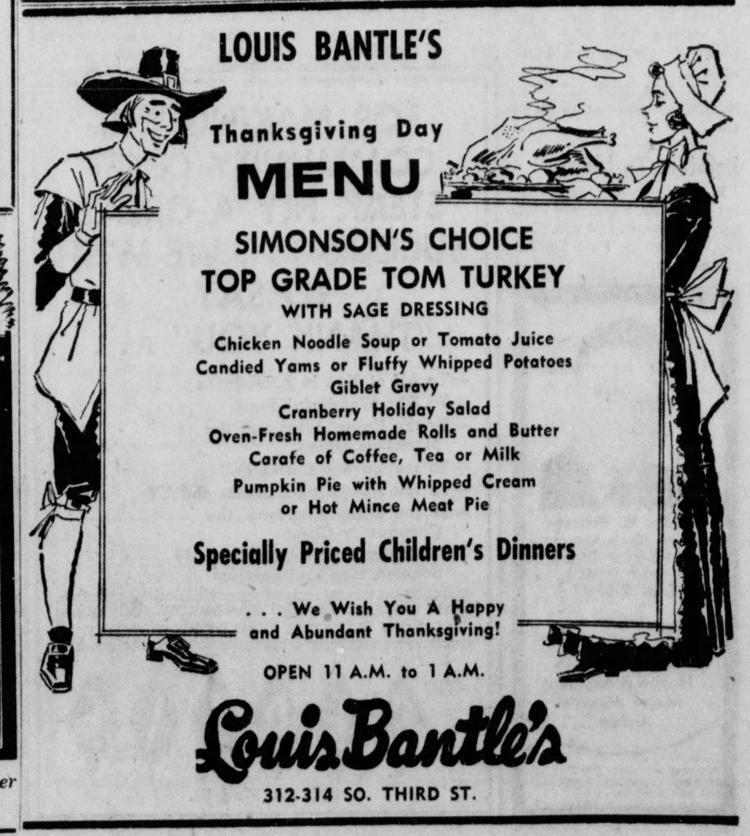 1964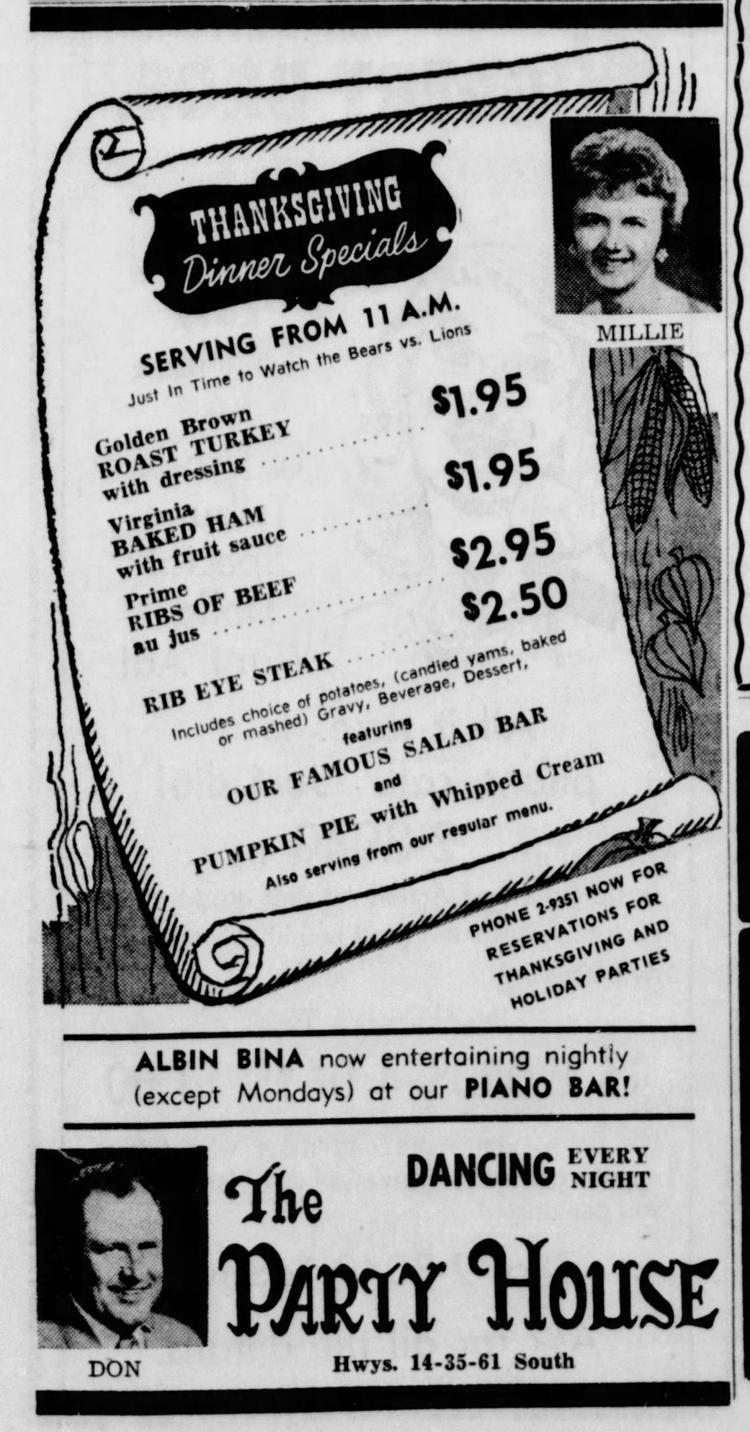 1964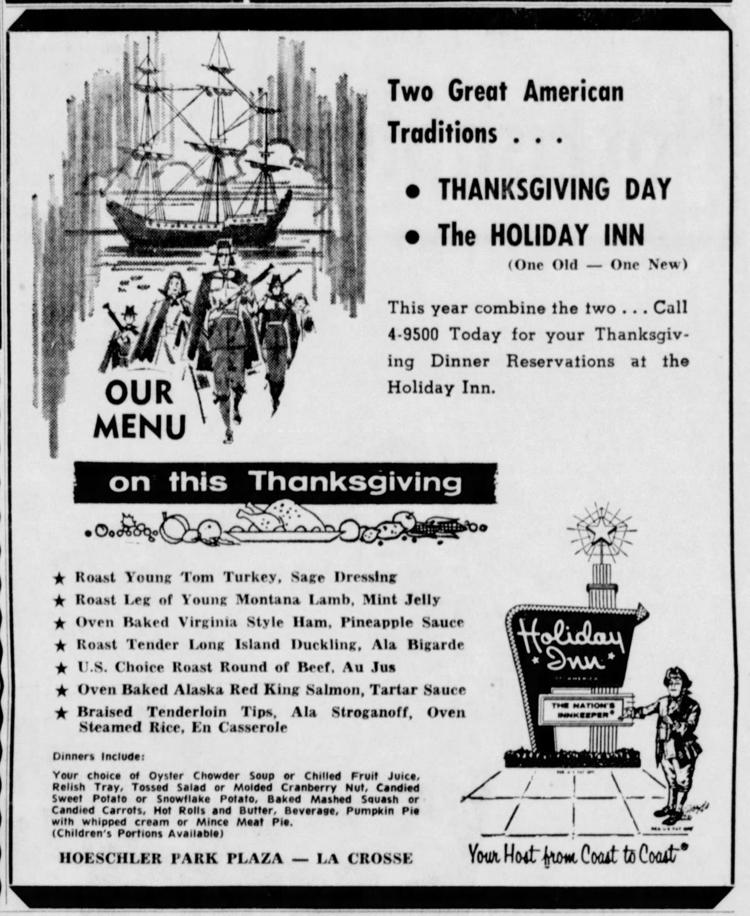 1964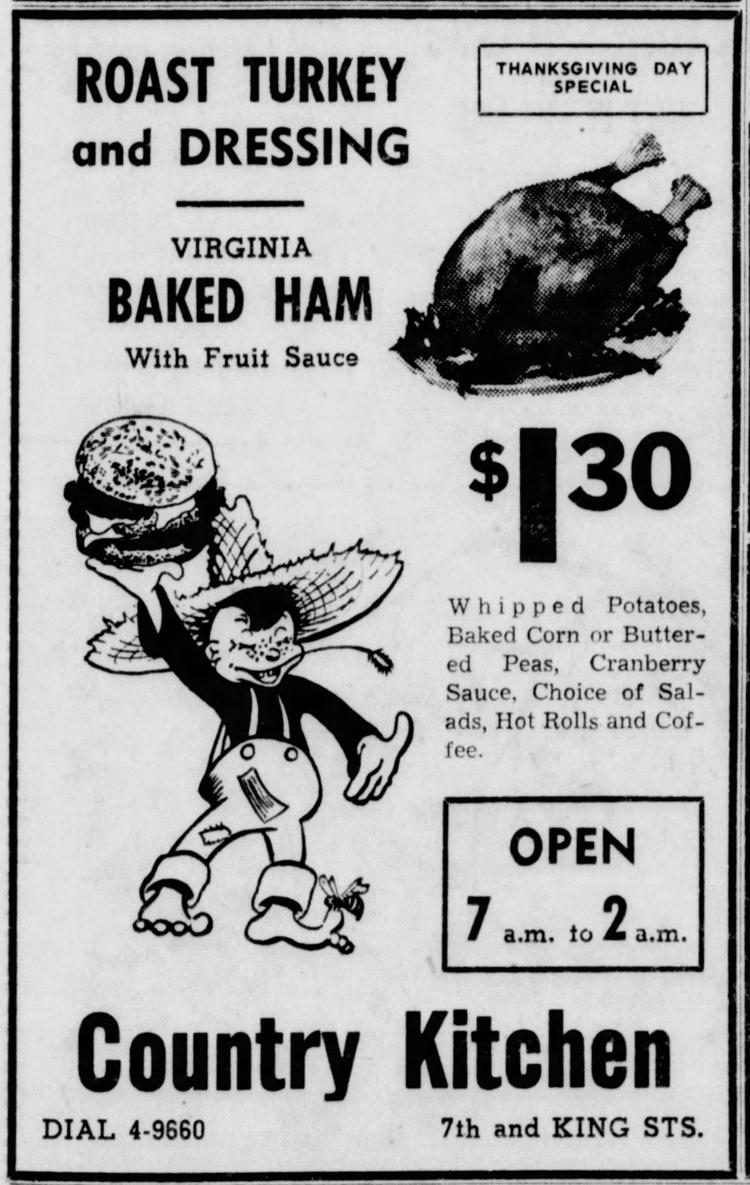 1966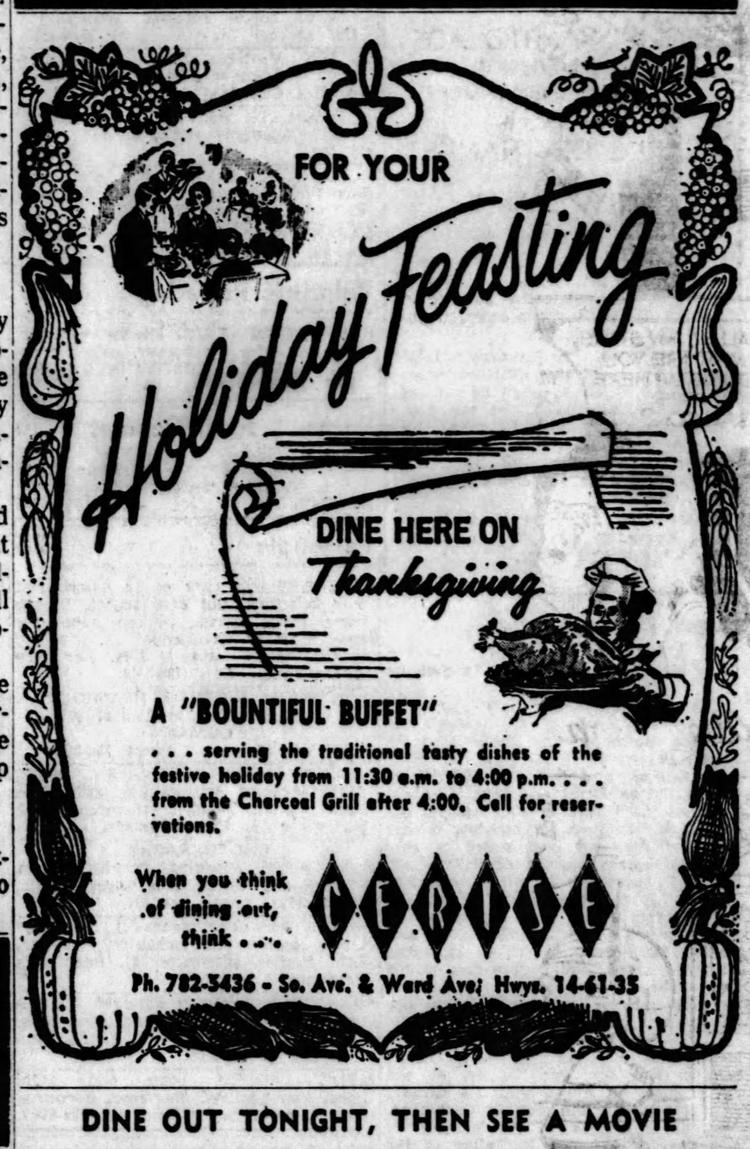 1974
1975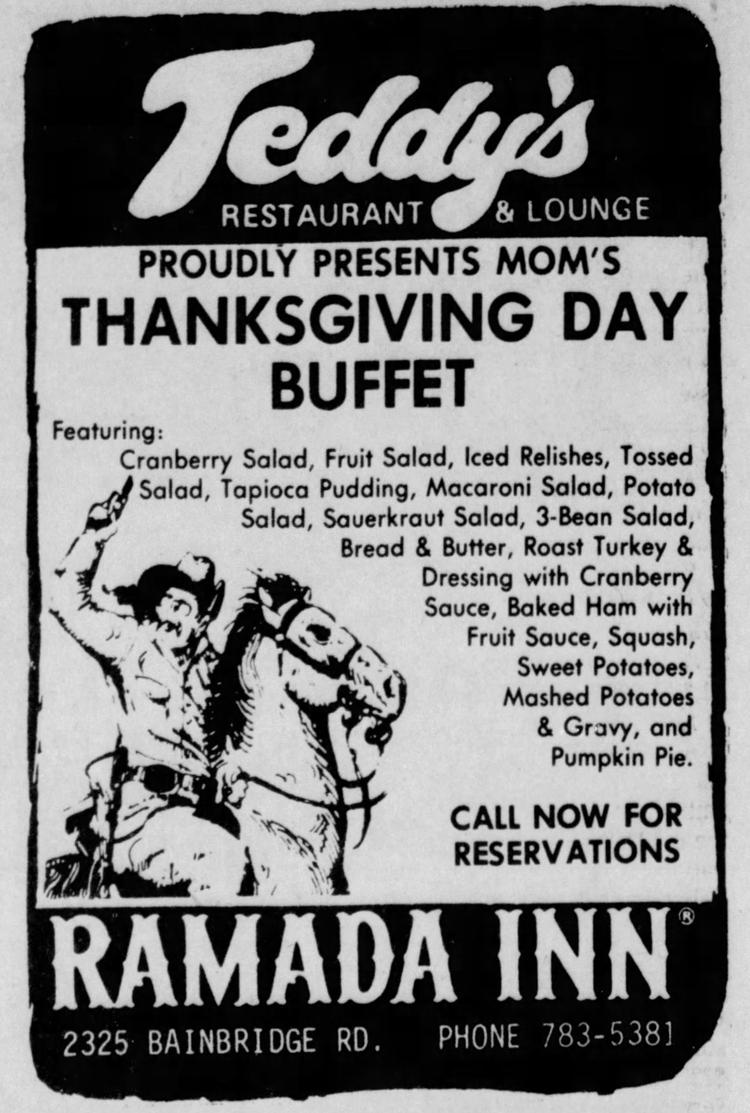 1975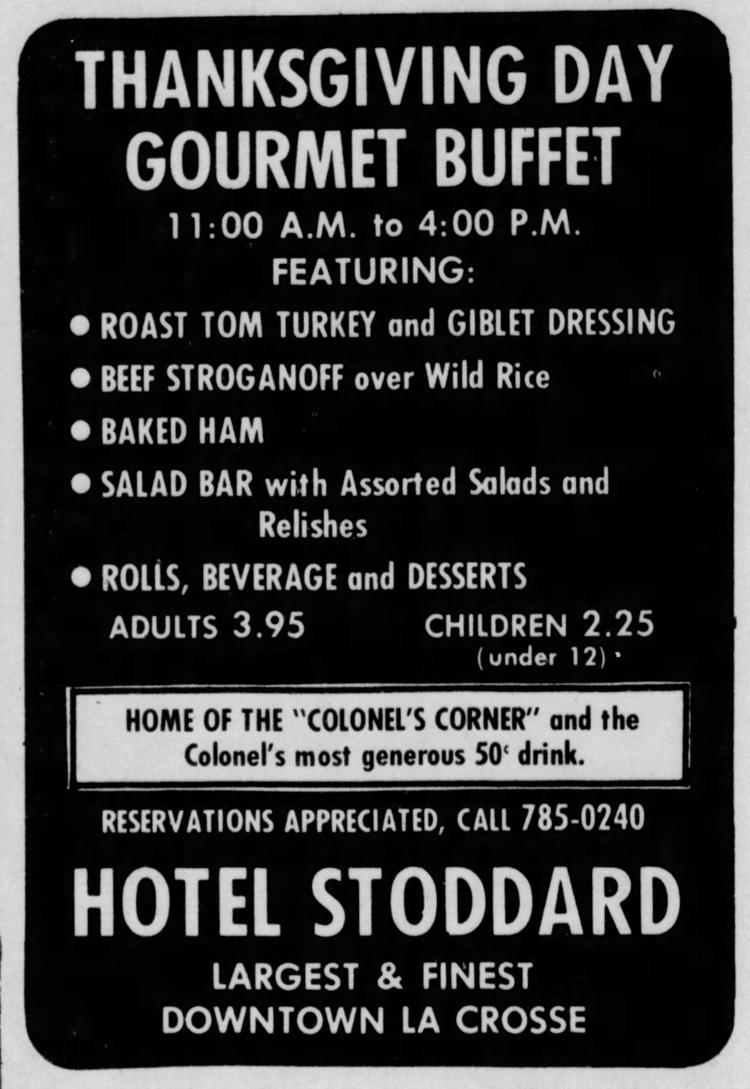 1975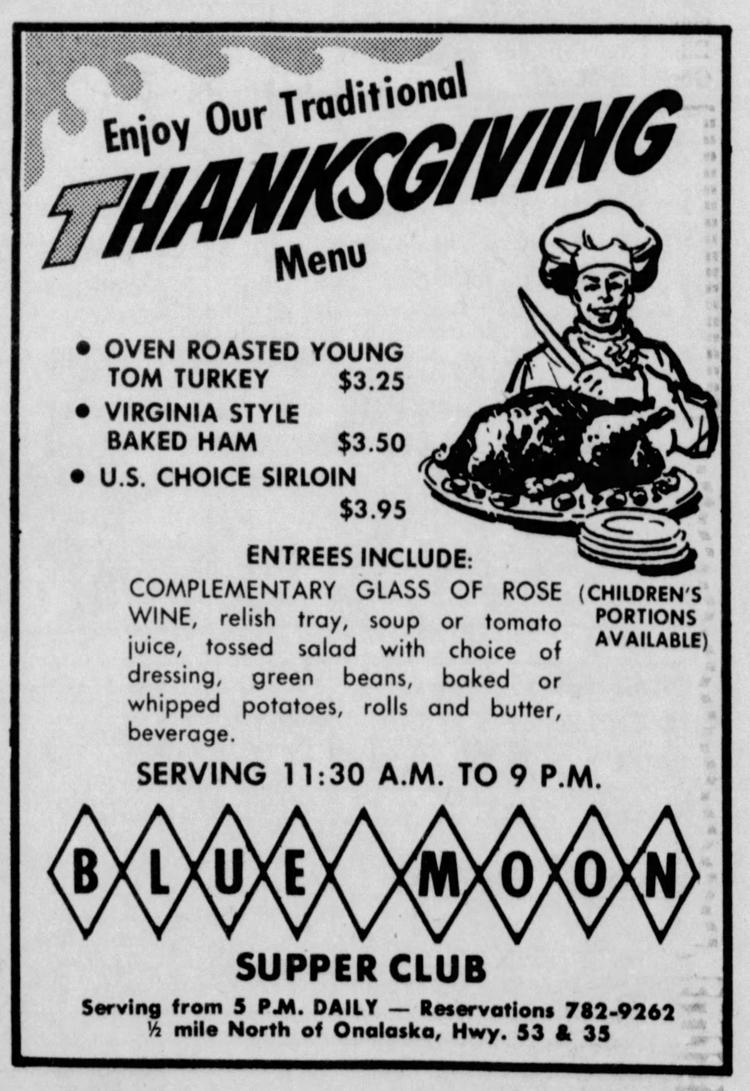 1976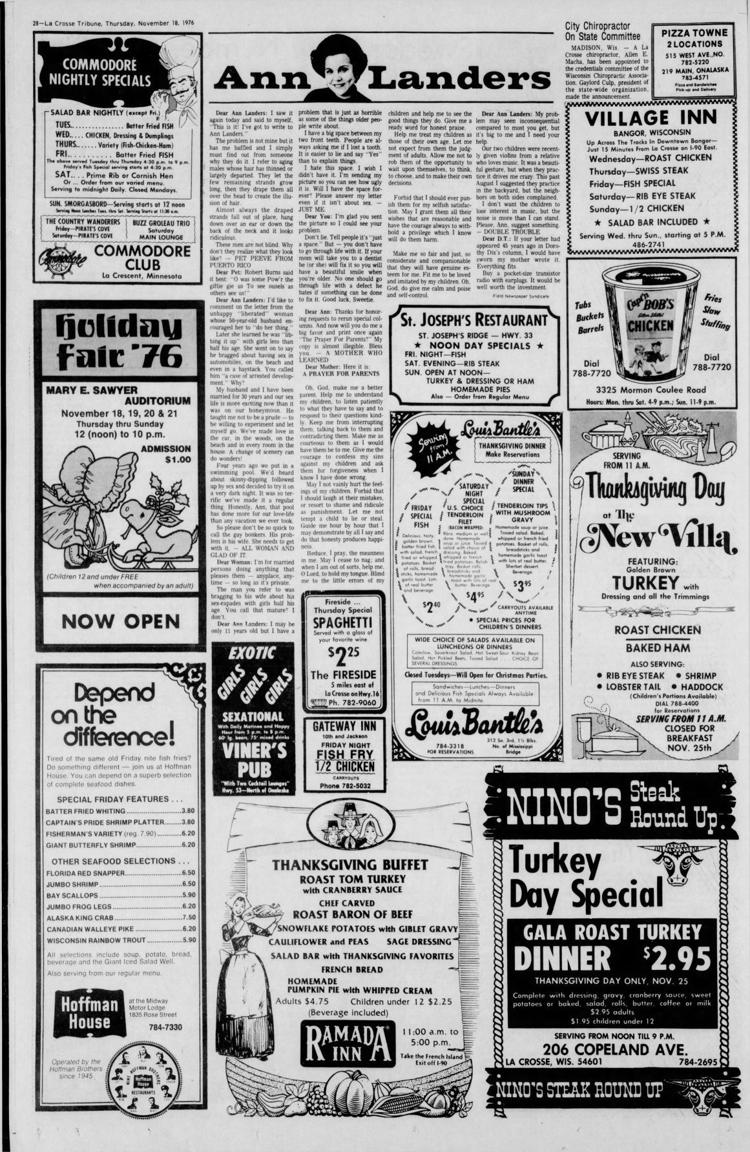 1978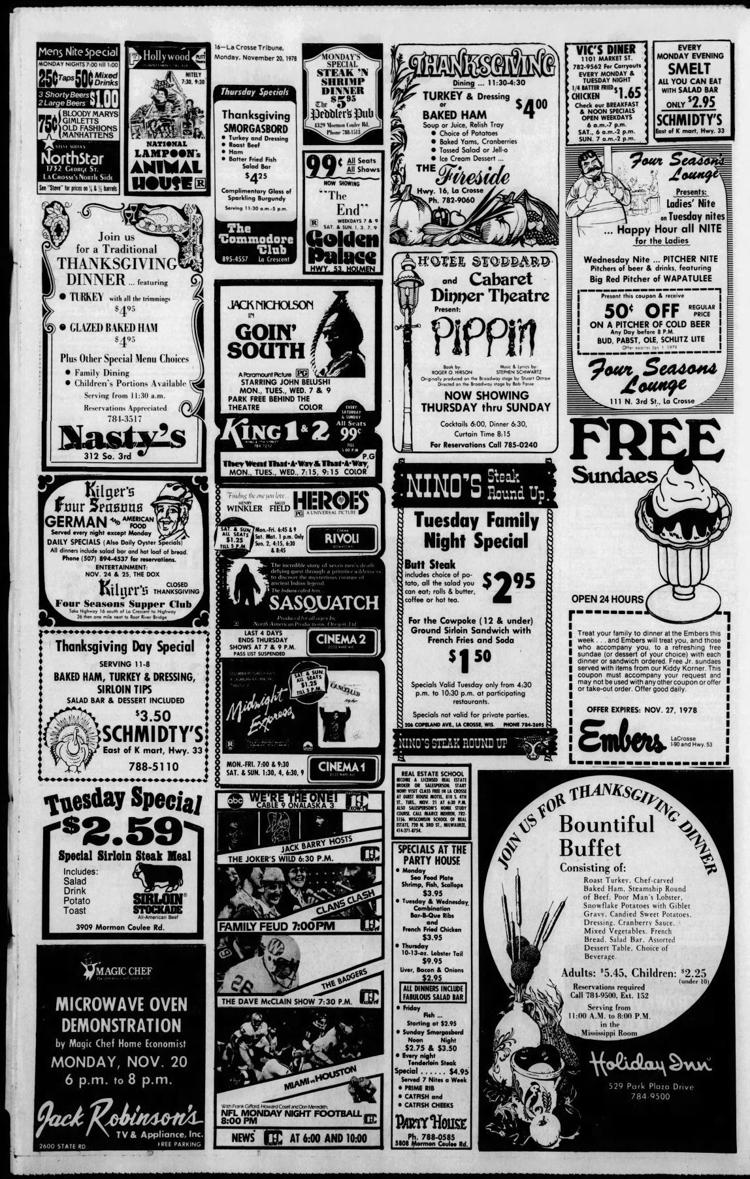 1982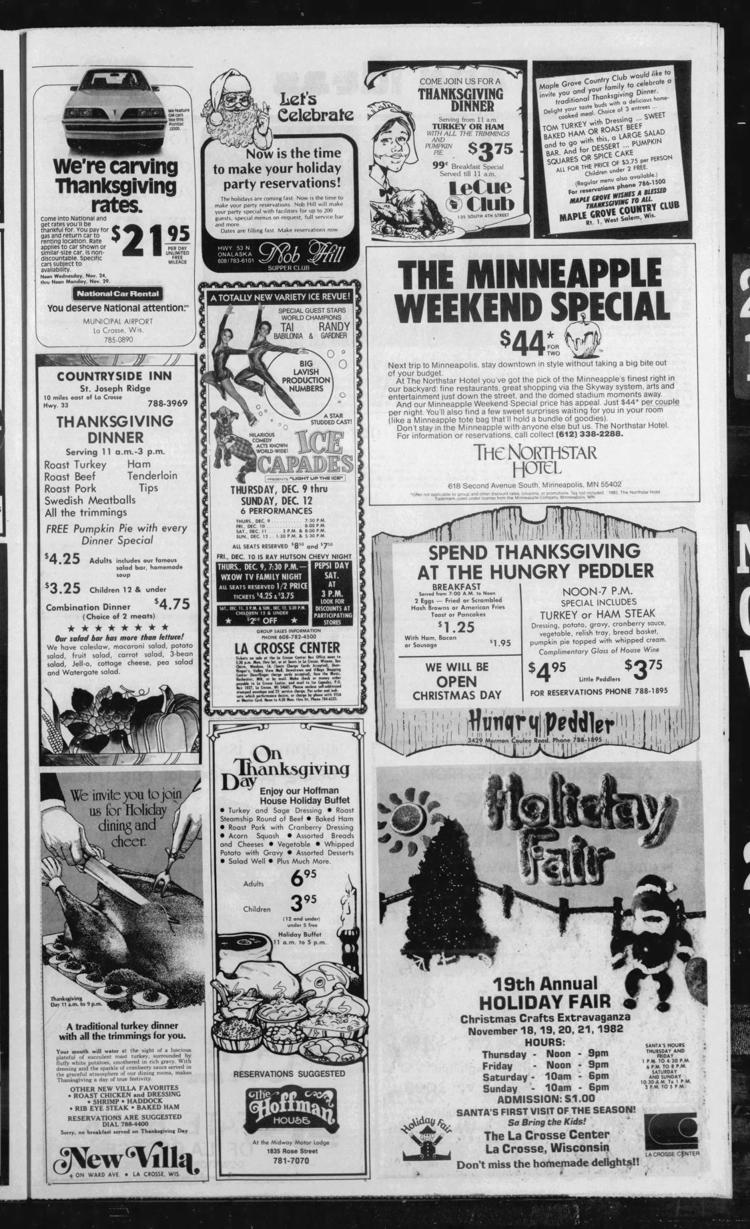 1983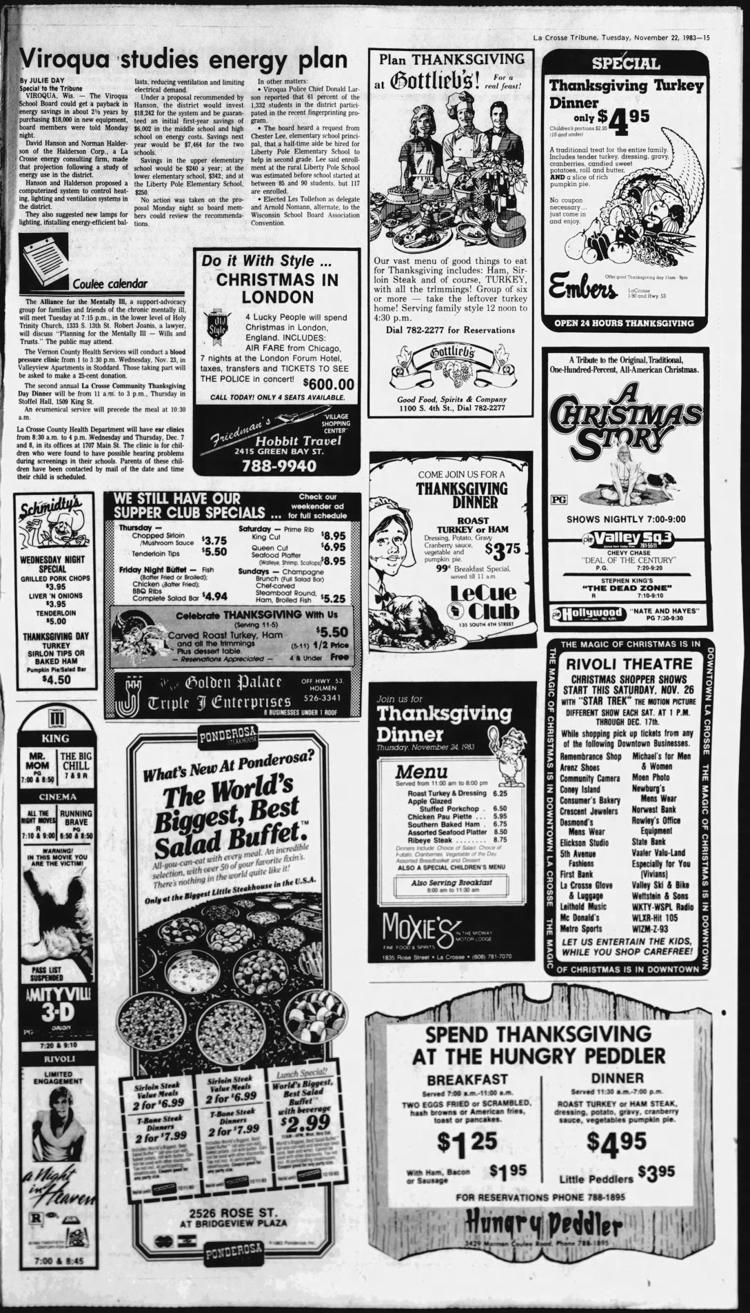 1984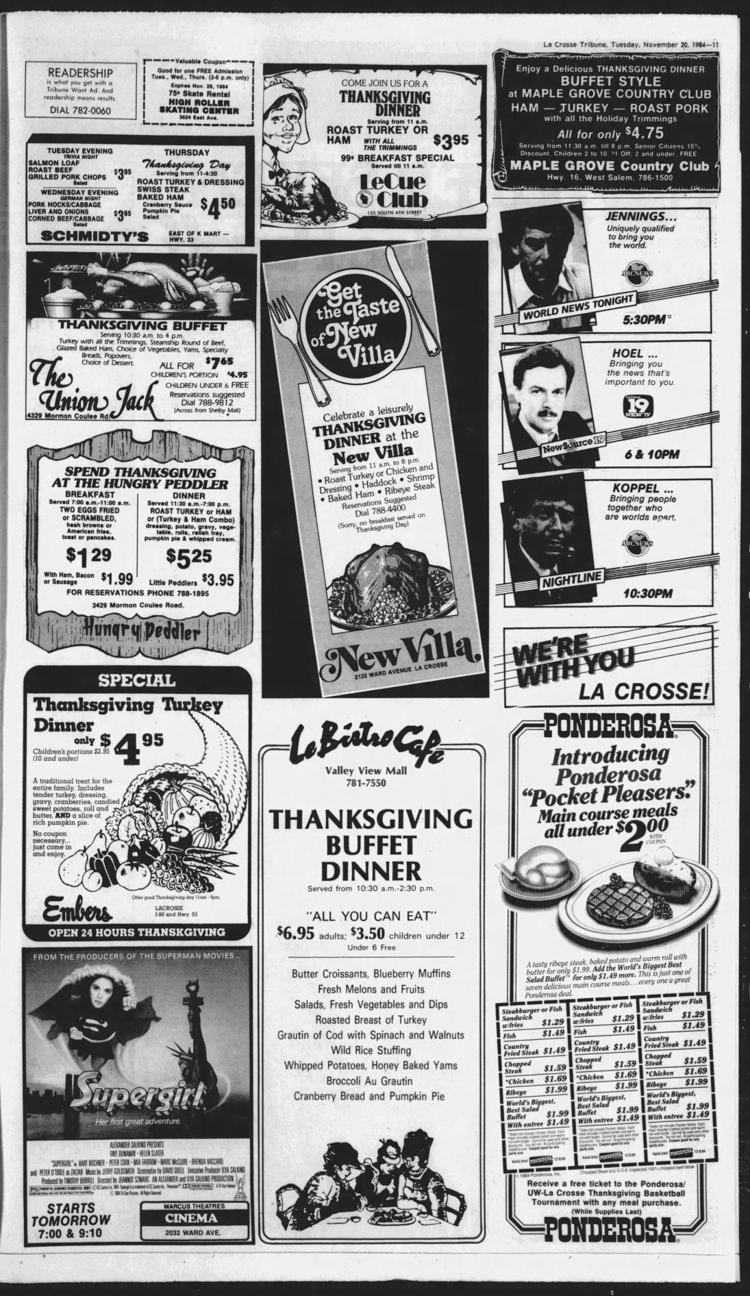 1995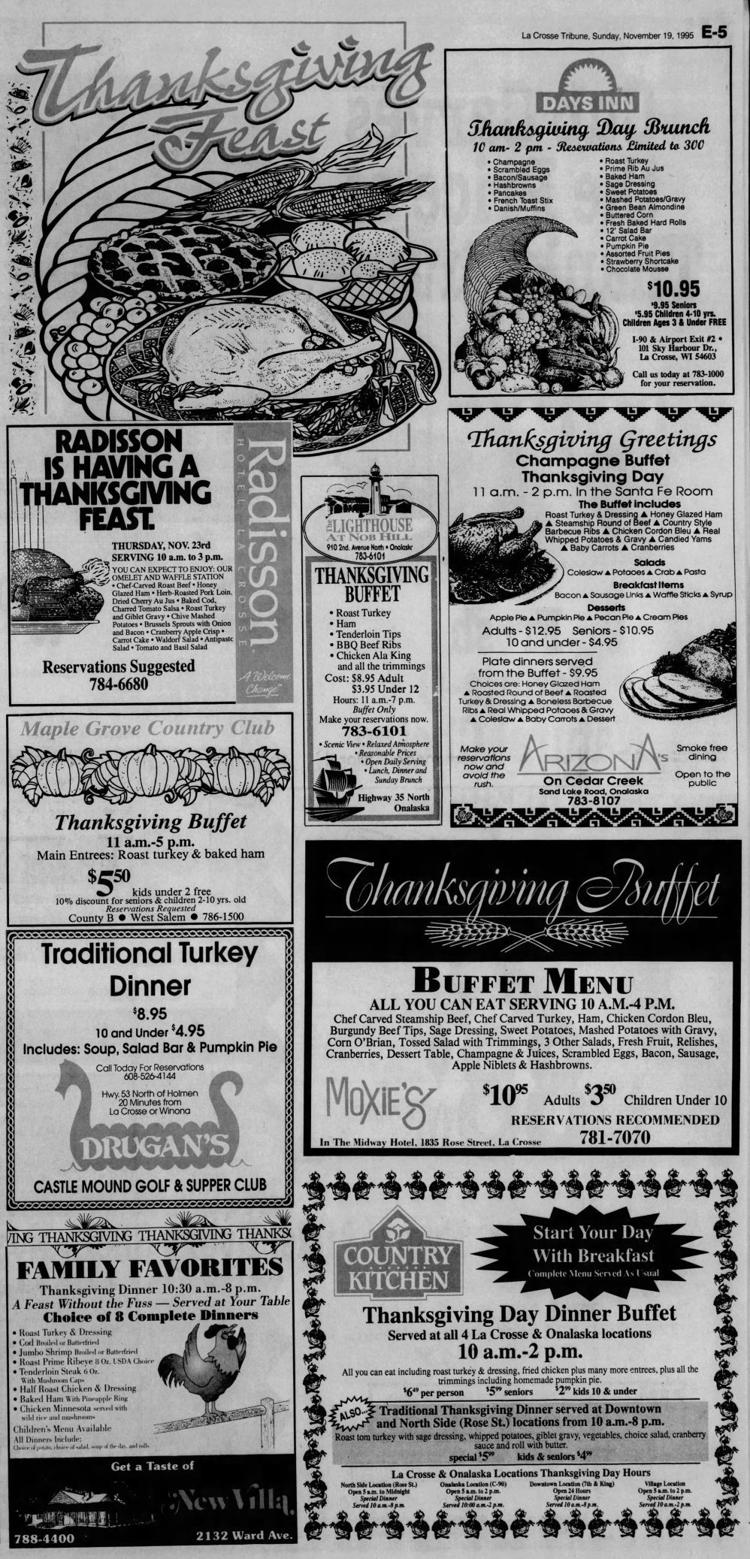 1998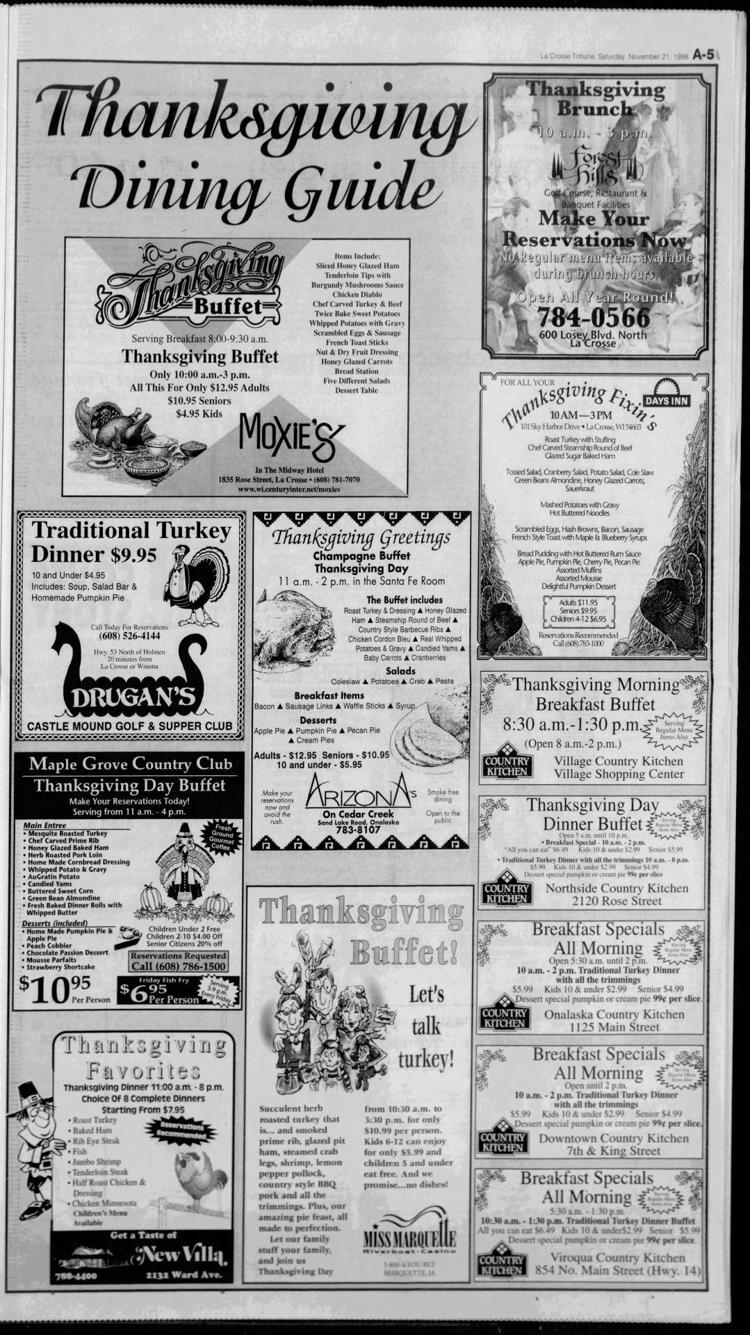 1999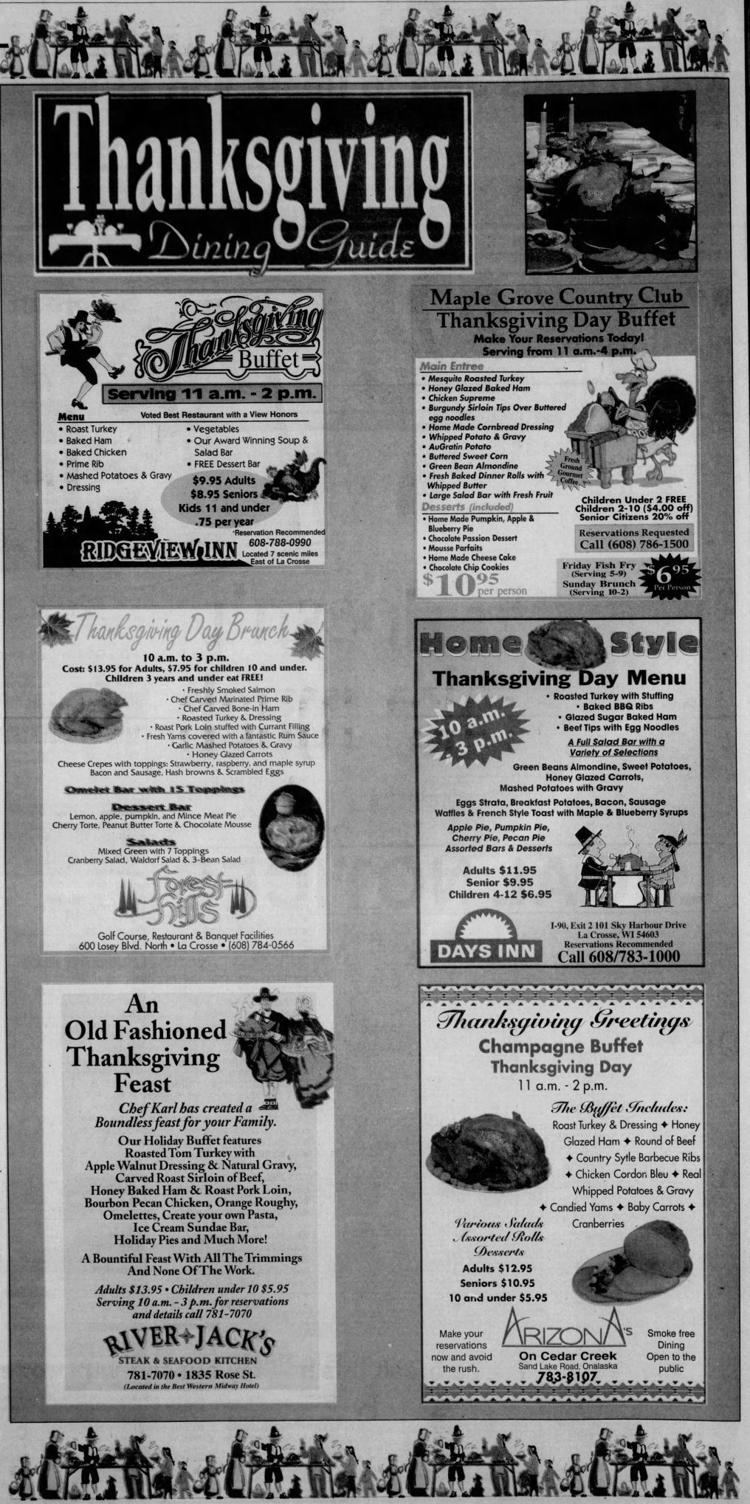 2003

We found ads from Skogen's, Amundson's, Kmart, Quillin's, Cub Foods and many other grocers in our region.
Discover what the best holiday deals were at Osco Drug, Woolworth, Montgomery Ward, Jack Robinson's TV and Sales and Service, Doerflinger's, R…
Here's a look at some former area restaurants that have closed for good.
Here's a look at some former area restaurants that have closed for good.