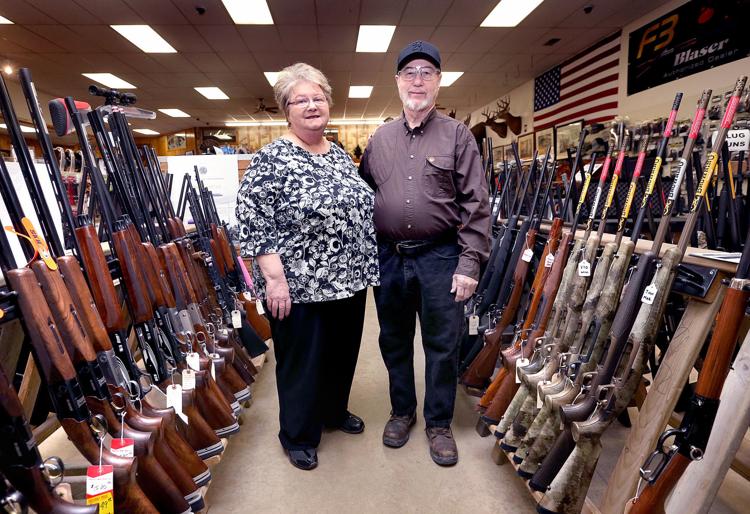 Thirty-seven years after they bought the business, Roger and Patty Wendling will begin their "semi-retirement" this week at Monsoor's Sport Shop at 517 Copeland Ave. in La Crosse.
Starting this week, the sports shop will be open Tuesdays and Wednesdays only, from 10 a.m. to 6 p.m. It also will be open at other times by appointment. The business previously was open Tuesday through Saturday.
Roger, who is 70 years old, and Patty (who added that she isn't 70) said in an interview that they're trying "semi-retirement" because they need to slow down.
For one thing, Patty said, "I need new knees."
"She needs to have her knees replaced," Roger added.
Roger's brother, Steve Wendling, who has worked at the store ever since Roger and Patty bought it in 1982, is retiring.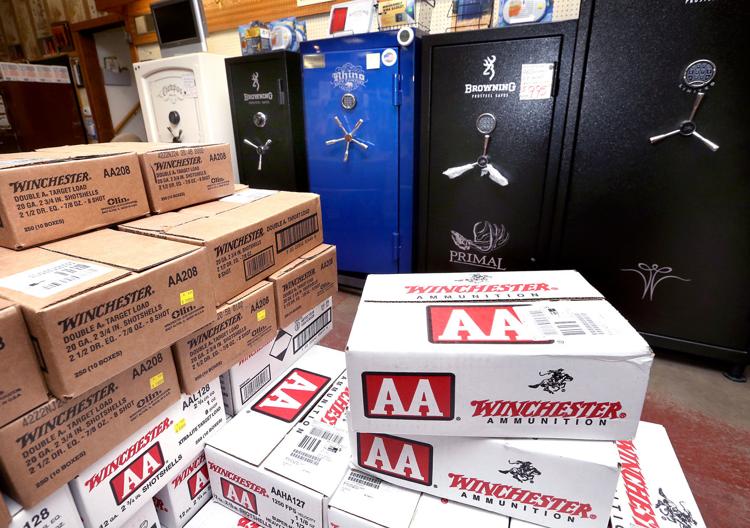 The store will continue, but the scope of the merchandise that will be available will be smaller, after an inventory reduction sale that began Feb. 3. The Wendlings are eliminating such products as hunting apparel, artwork and accessories.
Going forward, the store will specialize in firearms, gun safes and automatic knives, and will continue to offer Internet sales. It also will sell scopes, ammunition and reloading supplies. And it will continue to offer sales and service for automatic traps for trap shooting.
Monsoor's Sport Shop will even increase its selection of gun safes, Roger said. "We'll have over 40 of them on display," he said. "We'll have the largest selection of gun safes in the area. They've been a good seller for us. We have better quality safes than you'll find at the box stores."
Monsoor's Sport Shop has also always been known for high-quality firearms.
"Most of our guns (sell for) $1,000 to $10,000, and they range in price up to $75,000," Roger said. The store's firearms are prized for their machinery, woodwork, engraving and durability.
Monsoor's even offers its own custom Browning BT-99 AR trap shotgun made exclusively for the store.
The La Crosse store ships products to all 50 states. And customers drive to the business from as far away at Minneapolis, Chicago and the Quad Cities.
"Our busiest time of year is the Christmas season," Roger said, when people are buying holiday gifts. Tax-refund season is the second-busiest time of year at the store, he said.
Roger said that he and Patty enjoy visiting with customers. "And knowing that they got the right product for what they want to use it for," he added.
Bill and Margie Monsoor started the business in 1949, and the Wendlings bought the business in 1982. The sport shop began in a building across the street that's now part of The Board Store complex, and moved to its current location in 1968.