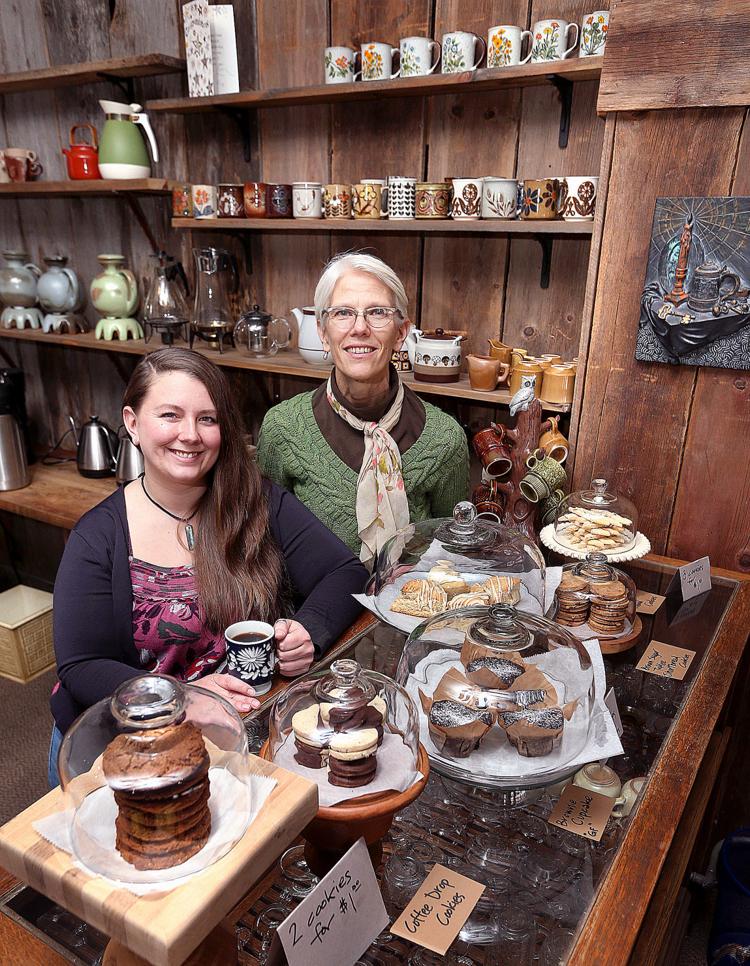 WESTBY — Monica Orban, who opened Nisse House of Art in 2013 at 211 S. Main St. in downtown Westby, had planned for years to add a coffee shop to the business.
After closing her fine arts and crafts storefront for two years to be a "full-time grandma," she reopened Nisse House of Art on Dec. 2, with much of its space occupied by the new The Westby Blend coffee and tea shop. The shop's grand opening celebration was held Saturday.
Orban and her daughter Rikki Macsis moved to the unincorporated community of Dell from Michigan in 2007.
Orban now lives in Viroqua and runs Nisse House of Art and The Westby Blend with her daughter, Evelyn Sumer.
Nisse House of Art sells fine arts and crafts made by the two women and other Coulee Region artists and craftsmen. Orban specializes in creating bonsai, topiary and terrariums, while Sumer specializes in crochet work and jewelry.
Many of the items made by artists and craftsmen are displayed in the new coffee and tea shop, which Orban said will remain open at least through March as a pop-up business.
"If people wholeheartedly support (the coffee and tea shop), we would consider going beyond" March, Orban said. But that would require hiring someone, as Orban also is a professional gardener and in the spring will be busy installing and maintaining gardens. "Come April 1, I'll be fully outside," she said.
"In Michigan, I was a conservationist and worked in sustainable agriculture for over 20 years," Orban explained. "I'm a biologist with a background in soils, hydrology and native plants."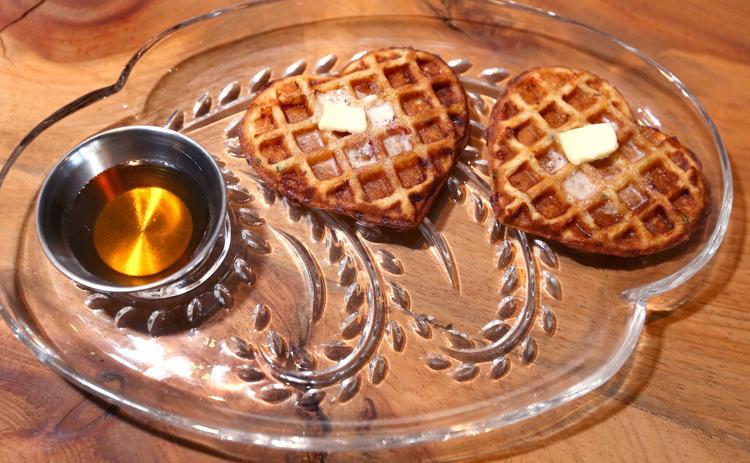 You have free articles remaining.
Orban took a two-year hiatus from her art and gift business (except for continuing to sell online) after daughters Sumer and Emily Patti moved to the area, each with two children.
"I became a full-time grandma," Orban said.
But she eventually decided to reopen her business and add the coffee and tea shop that occupies much of the space.
Orban, who was involved in local economic development organizations while living in her native Michigan, said that "I hate to see downtown buildings in small rural areas close. I want to see them open and for small towns to be vibrant. And we always meant to add the coffee and tea" shop.
Besides coffee and tea, The Westby Blend sells food such as soup, bagels and savory waffles — cheddar rosemary and cheddar onion have been two popular waffle varieties. It also sells baked goods (such as scones, shortbread cookies, almond cookies, brownie cupcakes and some gluten-free items) made by Kvarnstrom's Bakery in Westby.
"Our soups are made from scratch, with fresh ingredients," Sumer said. Some of the most popular soups have been chili, cozy butternut squash and Turkish lentil.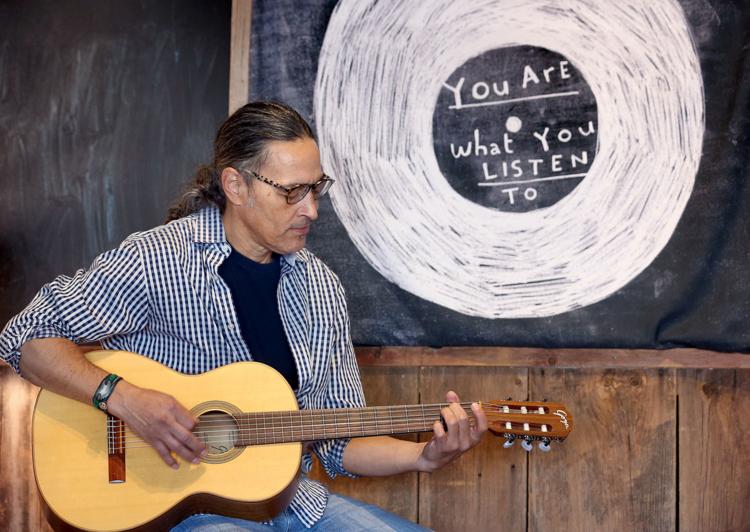 Orban and Sumer converted a former office space into the coffee and tea shop's kitchen. And with the shop's artwork and other decor, and a small stage where there occasionally will be live music, they've tried to create an atmosphere of koselig.
"It's a feeling of warmth, of being welcomed, and that everything is right in the world," Orban said of the meaning of that Norwegian word.
"We'll have open mic nights, and artists who want to come here and play" their music, Orban said of the shop's stage.
Orban said The Westby Blend is a social experiment where prices are a suggested donation, or simply pay what you can.