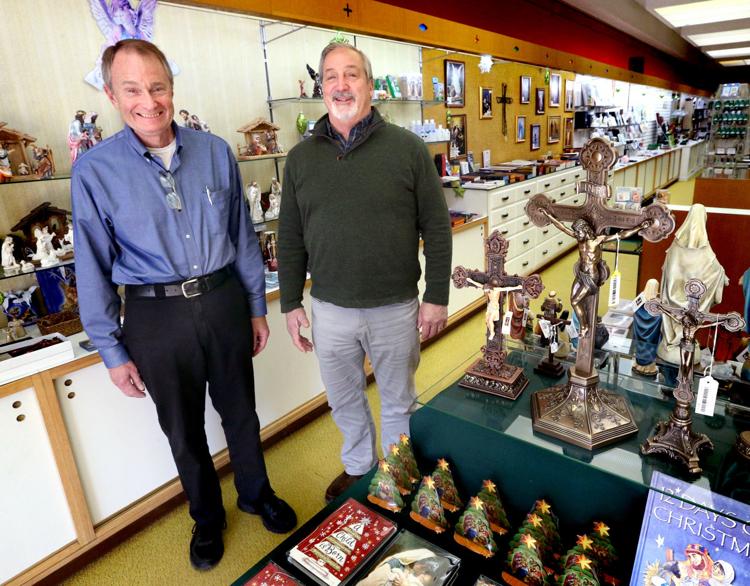 Noelke's, which sells religious items and is one of La Crosse's oldest retail stores, will remain in business at 529 Main St. after its recent purchase by the five brothers who own the much larger T.H. Stemper Co. Inc. in Milwaukee.
Noelke's, which has been in the same building since it opened in 1883, was sold in August by fourth-generation owner Ed Noelke to Joe Stemper and four of Stemper's brothers.
The Stempers are third-generation owners of a business that was started in 1911 by their grandfather, Thomas H. Stemper.
Noelke will continue working at the store for the Stempers until the end of December, when he retires. He will celebrate his 65th birthday in December, and said there were no Noelke family members interested in taking over the business from him.
The La Crosse store will continue to operate under the Noelke's name, Joe Stemper told the Tribune during a visit to the store.
"The Noelke reputation is very good, and it has a presence in the western part of the state," Stemper said of the decision to buy the store.
Candles and other supplies sold to churches account for most of the business at both the La Crosse and Milwaukee stores, he said. But individuals also buy items such as Christian gifts, rosaries, statues, Bibles and other books, medals and holy cards.
The La Crosse store's market has included western Wisconsin, eastern Minnesota and northeastern Iowa.
You have free articles remaining.
The Noelke and Stemper families were friendly competitors, and have known each other for many years as members of the National Church Goods Association trade group.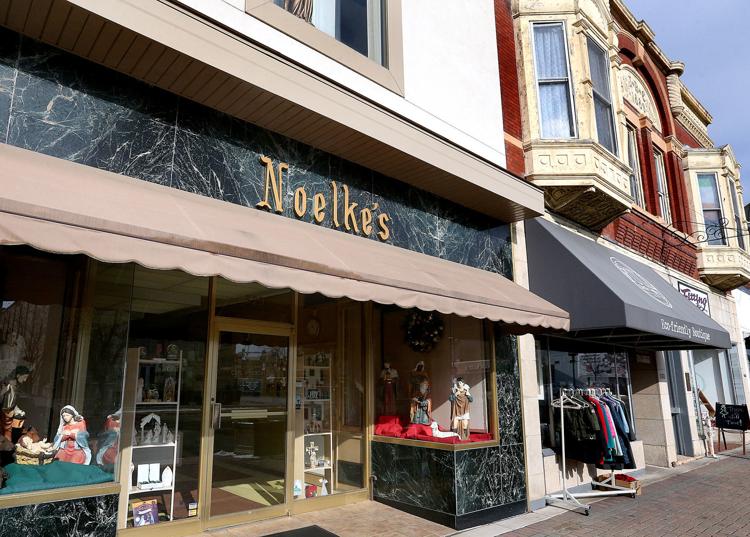 Joe Stemper and two of his brothers travel to churches in Wisconsin and Illinois. "My territory is the western and northern part of the state," Stemper said. "I've always stayed out of La Crosse proper out of respect for Ed, because I've known him for a long time."
Stemper said his family's business was interested in expanding its footprint, and he began asking Ed about three years ago what Ed planned to do with Noelke's as he approached retirement.
Ed Noelke said he bought Noelke's from his father, Bernard "Ned" Noelke around 1984.
"This is the only job I've ever had," he said, smiling. He has worked at the store ever since he graduated in 1977 with a bachelor's degree in history from St. Norbert College in De Pere.
Ed Noelke's great-grandfather, Bernhard Noelke, was a German immigrant who started the business in 1883. It later was owned by Ed's grandfather, Carl Noelke, and then by Carl's sons Ned, Joe and Carl. Ned eventually became the sole owner.
Religious items were a minor part of the store's offerings in its early days, Ned told the Tribune in a 2009 interview. At first, it also sold such merchandise as wallpaper, books and even bicycles. Sales of religious items gradually increased.
"What I've enjoyed the most is waiting on customers," Ed Noelke said. "And hearing people say 'I remember coming here when I was little.' It's neat to be part of something that goes back for generations, especially now that my career is winding down."