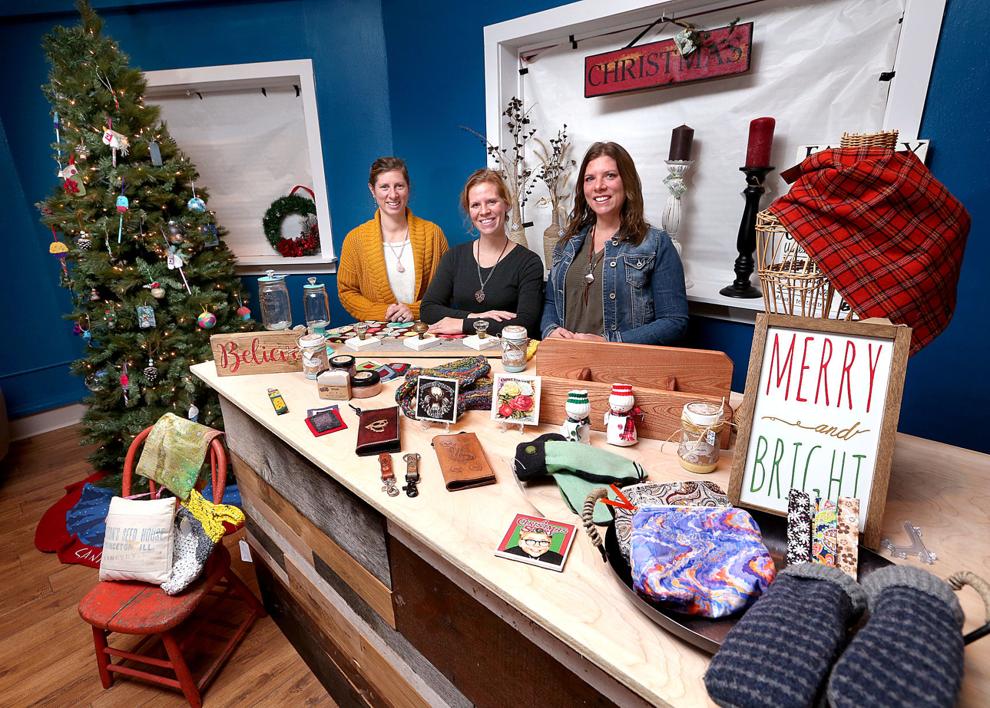 WEST SALEM — Creative people in the West Salem area needed a place to sell their handcrafted, upcycled and refurbished items, the three Allen sisters say.
That's why Amanda Allen, Sarah Allen and Mary Kelly are opening their Orange Thumb store on Saturday at 143 S. Leonard St. in downtown West Salem. The shop's grand opening celebration also is from 10 a.m. to 5 p.m. Saturday, with food, drinks and drawings. A Christmas ornament-making workshop for all ages will be from 1 to 4 p.m.
"There's a huge variety" of merchandise at the new business, Amanda Allen said, such as jewelry, leather goods, sewn items, pottery, woodworking, signs, posters, apparel, bath and body products and refurbished items.
Some of the vendors whose products are sold on consignment at the shop will offer workshops on their particular craft in the future.
The sisters estimated about 45 vendors will have items for sale at the new store when it opens. But they will continue to sign up more.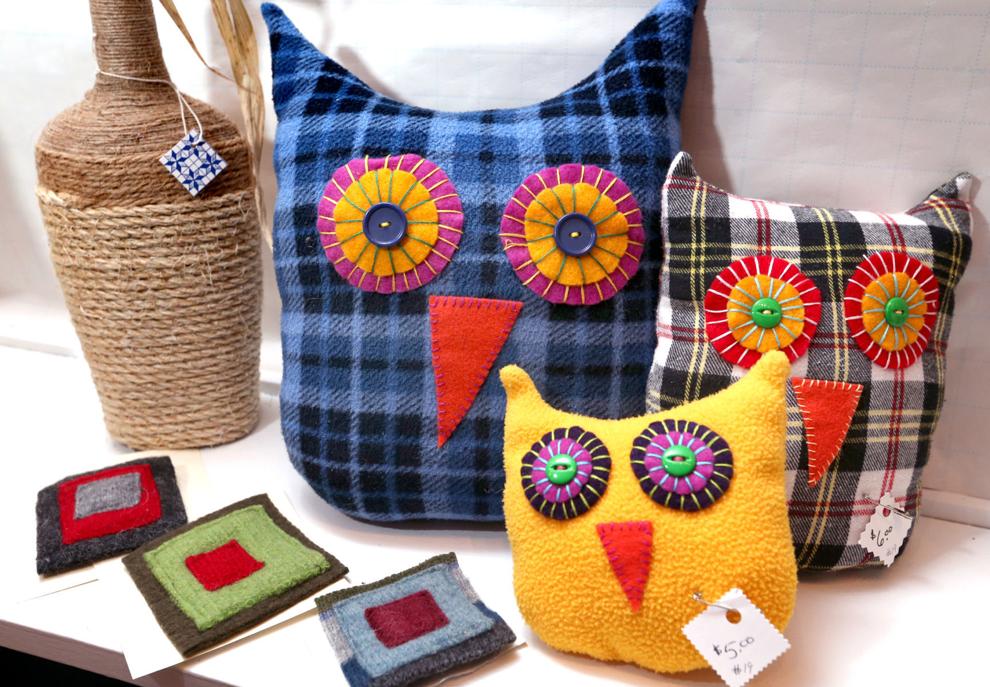 While most of the items in the store are owned by vendors, the Allen sisters also will sell some items that they make themselves — such as jewelry, infinity scarves, woodworking and refurbished items.
"We all have our own creative niche," said Amanda Allen, who has sold some of her jewelry and infinity scarves at area craft shows and at the Ohana Yoga Studio in downtown West Salem. Sarah Allen is part owner of the yoga studio.
"We have local craft vendors bringing their creativity together here," Mary Kelly said of Orange Thumb.
The sisters said the items in their store will all have a creative edge as the vendors all have an orange thumb — a creative one. Hence the store's Orange Thumb name.
At least initially, regular hours will be noon to 6 p.m. Thursday, 9 a.m. to 5 p.m. Friday and 9 a.m. to 3 p.m. Saturday.
This is the first time the three sisters have operated a business together, Sarah Allen said.
"It's something we've always talked about doing," Amanda Allen said of their new business. "There was a lot of talk over the years. And then we were presented with the space" becoming available. "We made a decision within like three days to move forward with it. And here we are."
Part of the Allen sisters' storefront will be occupied by the new Cricket Boutique owned by their friend Crystal Noble. The boutique, which also opens Saturday, will have the same hours as Orange Thumb and will offer unique women's apparel.
Noble said that starting next spring, she also will have a mobile Cricket Boutique in a remodeled former delivery truck. She will bring the mobile boutique to events such as festivals and home parties. It will sell such things as women's apparel, shoes and accessories. "And I may have a small line of things for men," Noble said.