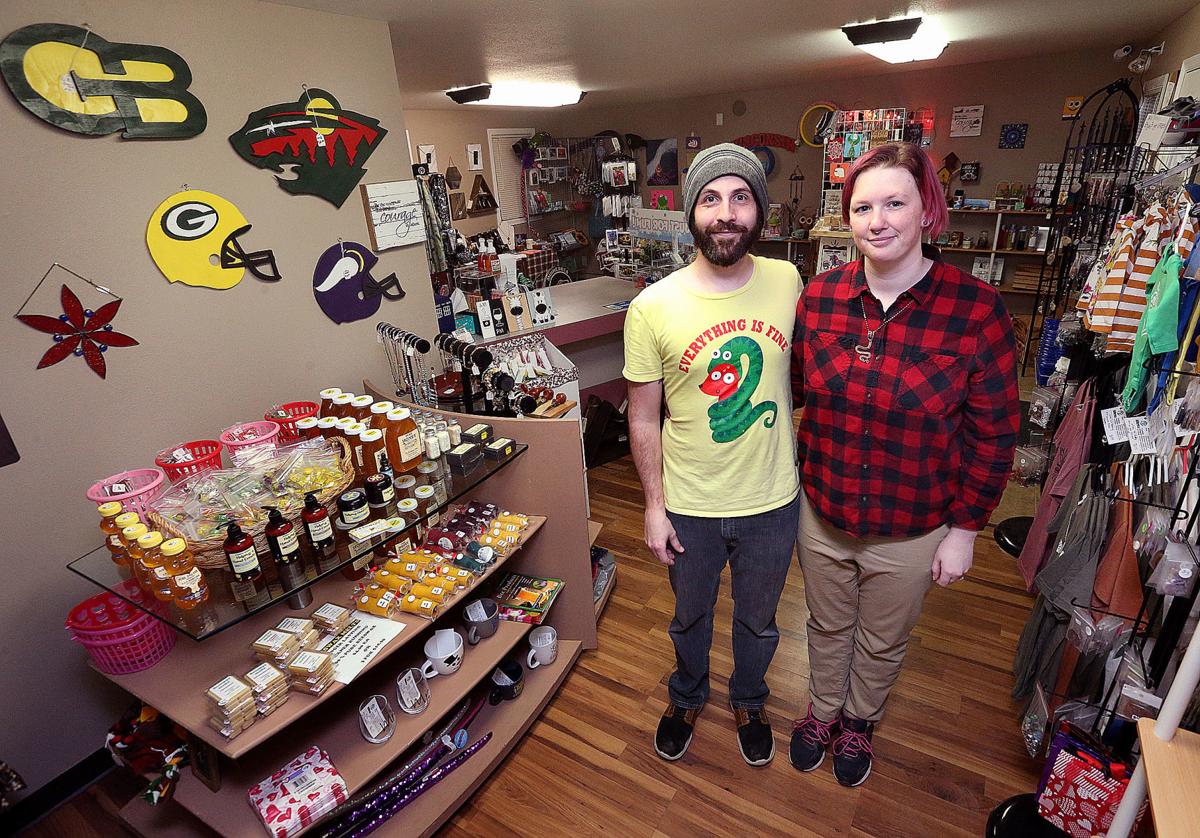 Peighton Carter's interest in art and crafts and her husband Brad Carter's interest in reptiles have led them to open Driftless Reptiles & Gifts at 2344 State Road 16 on the far North Side of La Crosse.
The new store opened Jan. 17 next to Pink Me Salon in Eagle Bluff Plaza, which is south of Allen Automatic Transmission along Highway 16.
The reptile specialty store and gift shop will have its grand opening celebration from 10 a.m. to 7 p.m. Saturday.
Regular store hours, which began late last week, are 10 a.m. to 6 p.m. Friday through Tuesday and closed Wednesday and Thursday.
The gift shop area features items from about 65 artists, crafters and other vendors. Some of its merchandise includes sensory toys, photo greeting cards, canvas prints, apparel, handmade furniture, rustic decor, handmade keychains, agates and carved gemstones, beads, jewelry and edible products such as honey, macarons and specialty marshmallows.
Driftless Reptiles & Gifts also has begun offering what Peighton calls surprise gift boxes filled with items from the gift shop area.
The reptile part of the business sells such things as ball pythons, king snakes, geckos and supplies such as tanks, food and substrates.
"I'm aiming for variety, and maybe some things you don't see elsewhere in this area," Brad said of the reptile part of the business.
"I've always wanted to be an entrepreneur," he said of starting the business with his wife. "My parents had a greenhouse, their parents had a greenhouse. A lot of my relatives have been entrepreneurs and it's what I've grown up with and always wanted to do. I've just been looking for the right product, the right business, the right hobby."
Brad said his first job was at a pet shop. "I used to catch amphibians and snakes as a kid, so it's something I've been doing even as hobby," he added.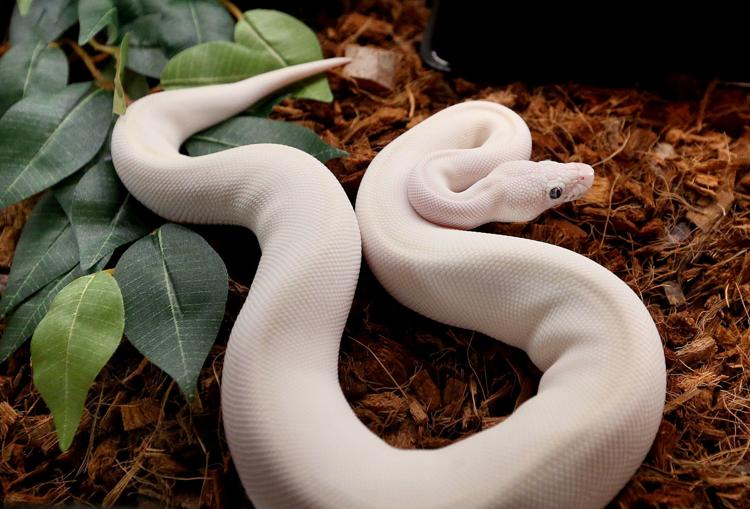 Brad has had a ball python as a pet for about five years and the Carters and their children also have crested geckos as pets.
Brad's extensive knowledge about reptiles comes in handy, Peighton said.
"That's part of it," she said of opening a specialty reptile business. "Being a place where people can come and get advice. We want to be like a full-service place, where people can come in and talk" about reptiles and caring for them.
"They're complex, but they're so basic," Brad said of what he enjoys about reptiles. "The care is really quite simple, it's very methodical. A lot of people you talk to say it's very relaxing just to handle them, to take care of them. It's very rewarding to watch them grow. You also can get to know your animal a little bit. They each have their own personality and their own traits."
For the past couple years, Peighton has been making stone-centered art such as keychains and hanging art with rocks. She was selling her creations last year at The Craft & Vendor Marketplace at 511 Main St. in downtown La Crosse until it closed in late December.
Some of the vendors at Driftless Reptiles & Gifts had been selling their art and crafts at The Craft & Vendor Marketplace, or at the Gallery La Crosse Artists Cooperative at 320 Main St., which closed at the end of January.
"We also have a lot of vendors in here who haven't been selling in a store before, who never sold anything except like on Facebook," Peighton said.
"We really want to be able to build a community here," Peighton said of the new store. "We want to be able to do outreach and really connect with people."
The Carters hope to eventually host workshops and low-key birthday parties and other events at their store. "We've got vendors who would love to teach about things like beekeeping and honey, or making jewelry, or things like that," Peighton said. And Brad could speak about reptiles.
The business news you need
With a weekly newsletter looking back at local history.