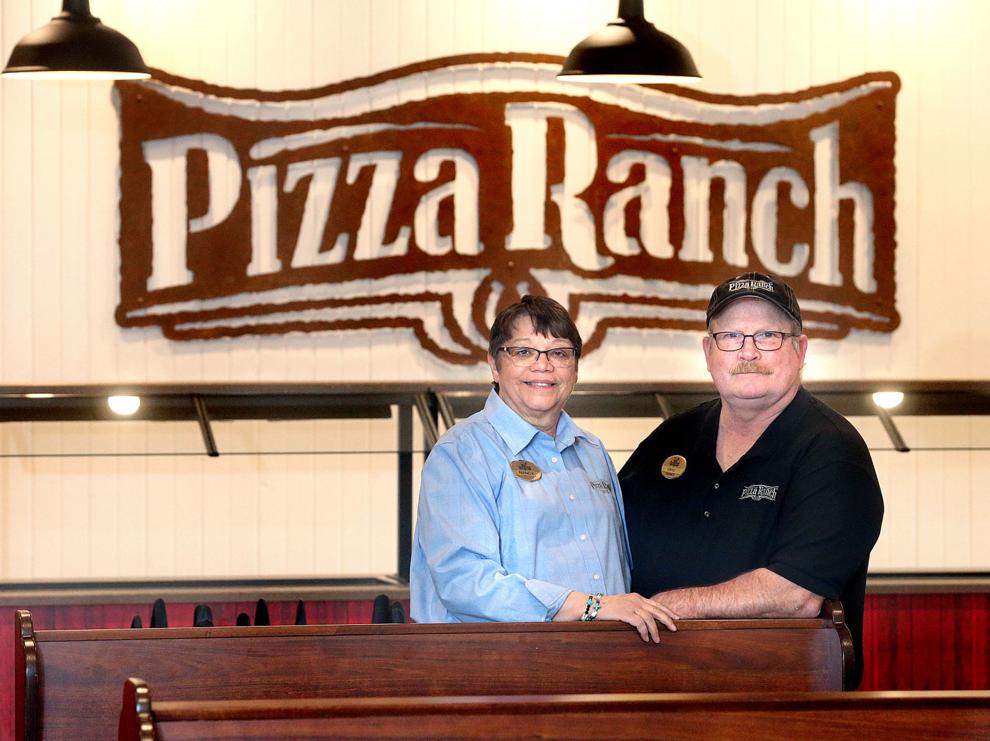 Craig and Nancy Ferger of rural Arkdale, Wis., will open their third Pizza Ranch restaurant Monday at 3130 Chestnut Place in La Crosse, near the La Crosse Wellness Center and south of Famous Dave's restaurant on the west side of Highway 16.
It will be the first of the Fergers' three Pizza Ranch pizza and chicken restaurants to have a FunZone Arcade, with 23 arcade games and prizes.
"Other Pizza Ranches that we know of that have (FunZone Arcades) are doing well with them," Craig said. "So we thought we'd try it" at the couple's new La Crosse restaurant.
The Pizza Ranch chain is based in Orange City, Iowa, and its restaurants are known for their pizza, chicken, salads and desserts. The chain has grown to 212 locations in 14 states.
The new La Crosse restaurant will have 45 to 50 employees and it can seat 262 customers.
While it's best known for its pizza and chicken buffet, customers also can order from a menu. Carryout, delivery and catering also are available.
The new restaurant also has several community rooms that can be used for such things as birthday parties and business meetings. The restaurant also will offer fundraising events for eligible local nonprofits.
"We're the number-one deliverer of chicken in the world," Craig said of Pizza Ranch and its pressure-fried chicken.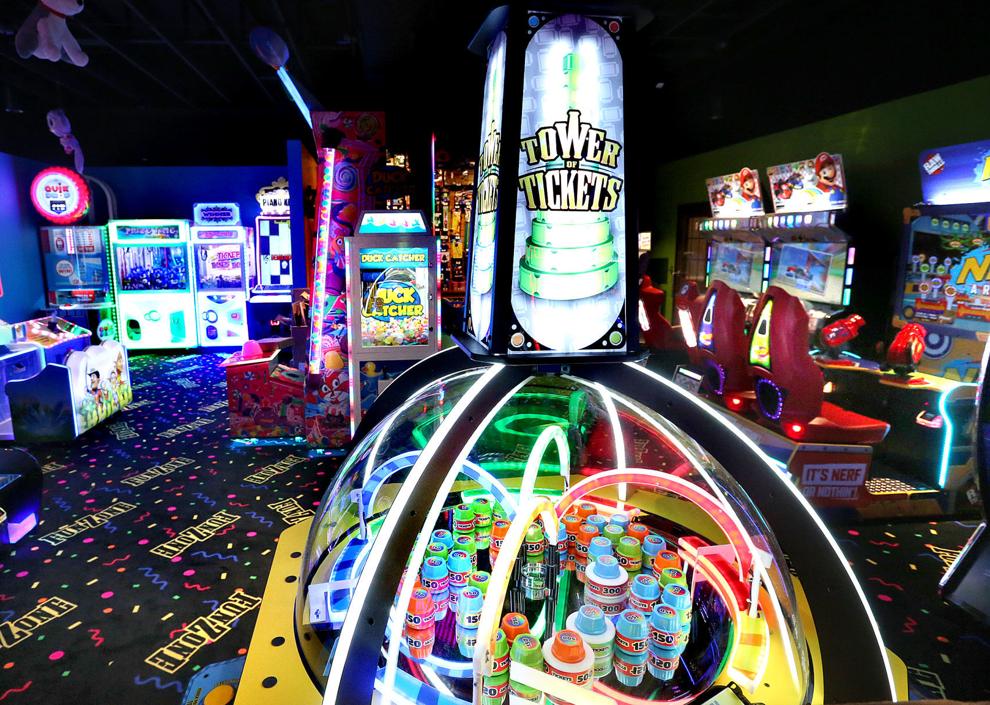 The new restaurant's hours will be 11 a.m. to 9 p.m. seven days a week.
While the La Crosse restaurant officially opens for business Monday, it had invitation-only "soft opening" events last Wednesday and Thursday that brought in donations of nonperishable food items and money for the WAFER food pantry.
As franchisees, the Fergers opened their first Pizza Ranch in 2014 in Weston, Wis., and also own the Pizza Ranch that opened in 2018 in Rhinelander, Wis.
They chose La Crosse for their third restaurant partly because their daughter and son-in-law, Christy and Brian Wopat of Holmen, encouraged them to do so.
The Wopats are school teachers. In 2018, the Tribune published a story about Christy and her book "Almost a Mother: Love, Loss, and Finding Your People when Your Baby Dies," written after the loss of the Wopats' prematurely-born twins, Sophie and Aiden, within 24 hours of their births in 2009.
Craig said he and his wife also were interested in building and operating a Pizza Ranch in La Crosse because the chain had been eyeing the community for several years.
"And the Old Country Buffet (restaurant in Onalaska) had closed," he said.
The Fergers said they were attracted to the Pizza Ranch chain partly because of its Christian values. "In the industry, they're known as a Christian organization," Craig said.
He was a welder for 38 years in Rockton, Ill., and Nancy was an insurance agent for 32 years in Walworth, Wis., before they decided to go into the restaurant business.
"I enjoy people and he enjoys cooking," Nancy said of their career change. "We were looking for maybe just a small mom-and-pop thing. When we hit Pizza Ranch one day, it was like, 'This is it.'"