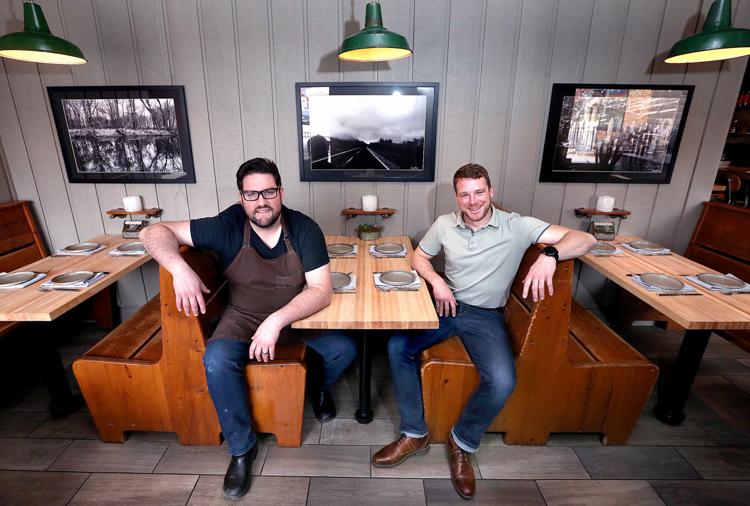 Two locally familiar faces are looking forward to opening Restore Public House restaurant on April 24 in the former The Mint location at 1810 State St., across from the University of Wisconsin-La Crosse.
The Mint, which was known for using ingredients produced on area farms, closed last September after four years in business.
Restore Public House, which will have a grand opening celebration the day it opens, also will have a focus on locally produced food, said owner Augie Weber and executive chef Spencer Schaller.
The new business also will be known for mostly craft beers, although it also will have some domestic beers; a variety of wines; and mixed drinks, Weber said.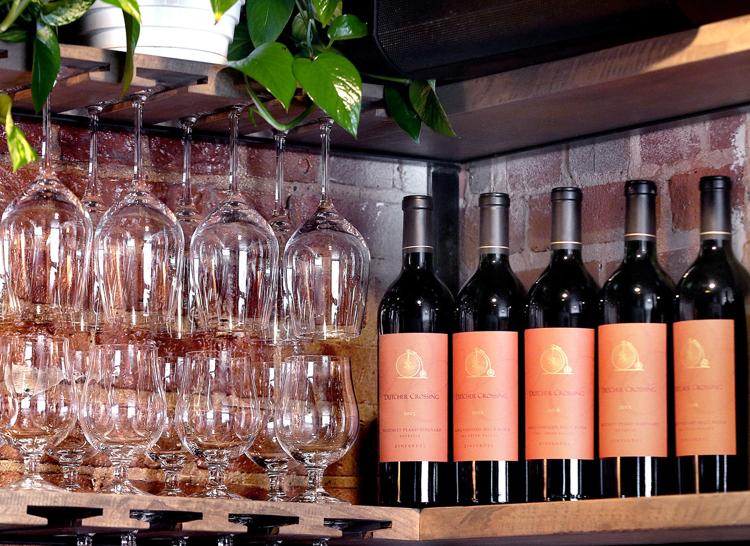 Weber bought the building last fall, soon after The Mint closed. The interior has been repainted, new tabletops have been installed, three-fourths of the kitchen equipment has been replaced, and new decor includes prints of area landscape scenes photographed by Terry Nirva.
Augie Weber is a son of Logistics Health Inc. founder and Chairman Don Weber and has been helping manage some of The Weber Group's local commercial enterprises.
Schaller was executive chef at the Weber family's The Charmant Hotel in downtown La Crosse before leaving that post a few weeks ago to be executive chef at Restore Public House.
He began his culinary career in 2010 at the Weber family's The Waterfront Restaurant and Tavern, then cooked at restaurants in Charleston, S.C., and London, England before returning to Wisconsin in 2015 to be chef de cuisine at the Driftless Cafe in Viroqua. He later helped Jay Sparks and Joan Ferris open their Lovechild restaurant in downtown La Crosse, before becoming executive sous chef of The Charmant Hotel in 2017. The Brice Prairie native was promoted to executive chef at the hotel last July.
"I've always had a passion for the restaurant industry," Augie Weber said. "And this place is a great opportunity to collaborate with Spencer and do something unique that I've been wanting to do for a long time."
"With our focus on food, we're taking an in-depth look at things like we grew up with," Schaller said. "Like different variations of what our mothers or grandmothers would make, and then put a little spin on it."
For example, Schaller said, "I'm a huge fan of pasta dishes. All of our pasta dishes will be made by hand, here in house. And we'll use local producers as much as we can. Living (just outside of) Coon Valley and having worked at the Driftless Cafe, we have a deep connection with organic farmers and local producers."
The new restaurant's meats mostly will come from St. Joe's Country Market in St. Joseph. And its plates were made by the La Crosse Clay Center.
Lunch will mainly consist of sandwiches, soups and salads, Schaller said. Dinner will include a variety of entrees (such as steak, pork and seafood) and appetizers.
The restaurant can seat about 47 people inside. And the outdoor patio, which probably will begin food service in mid- to late May, can seat about 50 people.
Where did the Restore Public House name come from?
A restaurant is a place where one goes to be restored, Weber explained. And long ago, "public house" referred to a town meeting place where food and beverages were served. "We kind of wanted to continue that feel" of a town meeting place through the name, he said.
Restore Public House will have 15 to 20 employees.