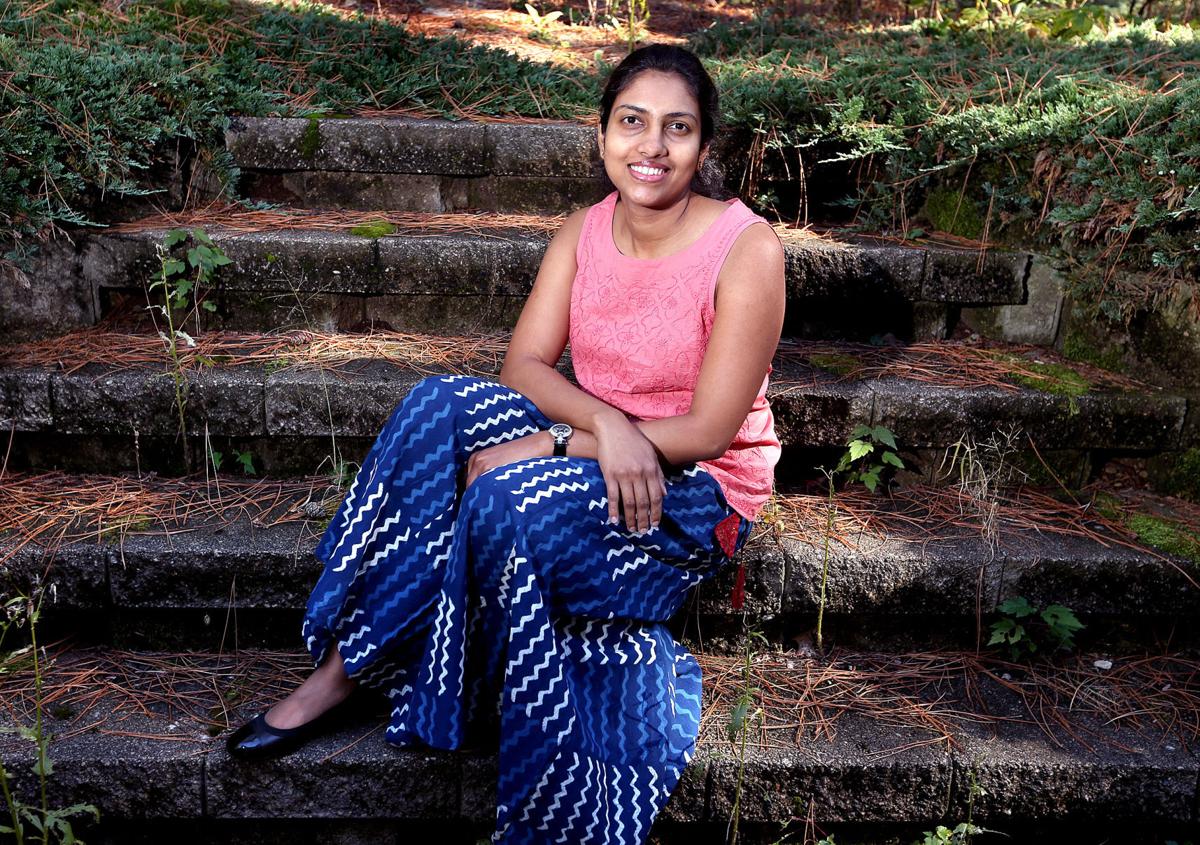 Akshatha Anderegg makes an impression on everyone she meets, from her fellow international students at UW-L, who called her "Mother India," to her colleagues at Ingersoll Rand, where she is known for her drive, leadership and celebration of culture.
"She's not somebody who is afraid to step out of her comfort zone," said Vikas Patnaik, director for the Network of Excellence, Modeling and Simulation at Ingersoll Rand, who nominated Anderegg as a Rising Star. "At work, she has shown a lot of initiative technically ... and outside of work she has shown to be very entrepreneurial and ambitious."
Anderegg joined Ingersoll Rand as senior advanced engineer in 2014, five years after leaving India, where she earned a bachelor's degree in computer science from Visvesvaraya Technological University, to pursue her master's in software engineering at UW-La Crosse. As senior advanced engineer, Anderegg designs software applications, trains new employees in web applications and domains and works on data analytics, developing a tool that streamlines lab data analysis, accelerating data cleansing and preparation work.
"(The tool) makes the day-to-day job of other engineers much easier by eliminating manual data processing and also gives them the ability to share data across teams," Patnaik said. "This tool has matured in terms of features and stability over the last couple years, meeting tight deadlines in a challenging environment. The capability of lab data management can now be easily extended to other business units, which allows her to help define standard process with respect to lab data acquisition and data management."
Anderegg thrives under pressure, and does so with enthusiasm.
"I enjoy taking on new challenges at work that push my skills to the next level," Anderegg said. "The environment at work can be quite competitive and that helps me to stay on top of my game and perform my best. I also enjoy mentoring new team members and training them with the knowledge and experience I have gained so far."
Anderegg takes equal pride in sharing her culture. While a student at UW-L, she guided foreign students through challenges with housing, transportation and acclimation, and helped organize events through the Cultural Heritage Association of India as well as local Diwali and Holi celebrations. As a committee member of Ingersoll Rand's Asian Employee Resource Group, Anderegg helps promote cultural awareness and acceptance in the workplace, and recently performed in "Shakti," a tribute to South Asian women.
"Akshatha has great interest in community cultural events," Patnaik said. "This lets her engage with community and provides an opportunity to give back."
In addition to her other endeavors, Anderegg recently entered the world of socially responsible fashion, creating "Elegant Nari," a fair trade clothing line that hires aspiring female designers in India.
"As a young leader, I am motivated by the pride of taking ownership and using the opportunities to not only improve myself, but also of others in the community," Anderegg said. "I guess I have always had the dream of making the world a better place. While I may never find the solution to world peace and prosperity, I strive to use my education, creativity and motivation to make a positive impact in the community."
The business news you need
With a weekly newsletter looking back at local history.