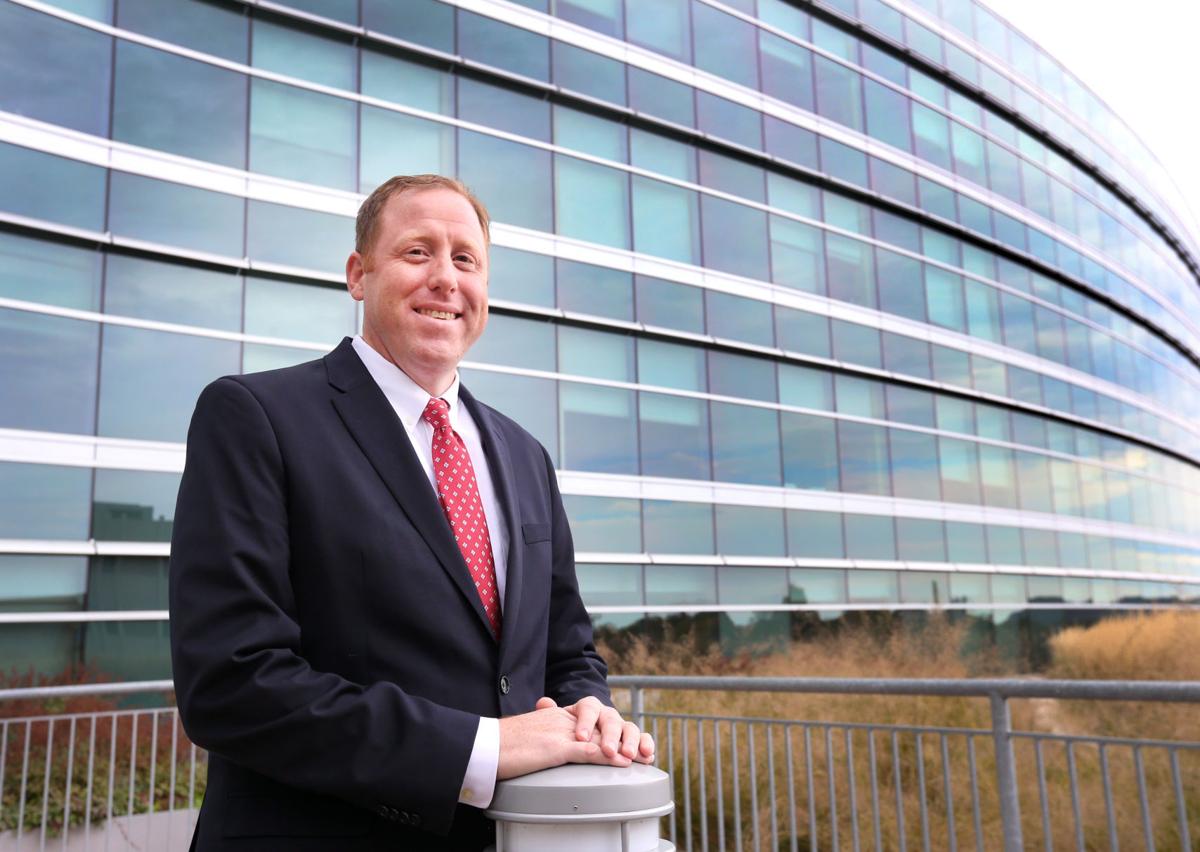 Michael Richards takes Gundersen Health System's mission and vision to heart.
The executive director of external affairs said improving the health and well-being of the community, as well as enriching the lives that he and the hospital touch, is something he strives for.
"You live in a community — and a community can be a region — and if you want to make a change and you want to make it better, you need to be involved," Richards said.
Richards was nominated by his team members in Gundersen's corporate communications and community and preventive care services because of their respect for him, said Sarah Havens, director of CPCS at Gundersen.
At Gundersen, Richards is in charge of coordinating with all levels of government, as well as internal and external corporate communications, media relations and community wellness programs.
"His leadership, I think, is helping solidify the future for us here at Gundersen, solidify the work we do here at Gundersen," Havens said.
Richards is a role model both at the office and in the community, she said, showing his team that what they do outside of work is just as important as their job through example.
Richards serves on six boards, including 7 Rivers Alliance, the Joint Gundersen and city of La Crosse Neighborhood Development Corp., Downtown Mainstreet Inc., La Crosse Promise, the steering committee for the Trane All-Inclusive Park and the city of La Crosse's South Avenue Steering Committee. He also formerly served on the La Crosse County Economic Development Corp. Fund Board, the Joint City-County Housing Task Force and Chamber of Commerce Government Action Committee.
"His involvement isn't just attending the meetings. He truly participates and engages in what they're doing to help our community and to better the health and quality of life of where we live," Havens said.
Richards described each board he's on as working boards, full of members who know that if no one steps in to serve, then the work won't get done.
"If I'm going to be a member of the board, I'm not going to be a member in name only. I'm actually going to roll up my sleeves and get some work done," Richards said.
While Richards was happy to get back to the area seven years ago when he joined Gundersen, he said the community has a lot of needs, from neighborhood revitalization to economic development.
"These are my neighbors, these are my friends, these are my family, and I can do something to make this an even better place to live," Richards said.
That attitude is something he learned from his father, who was the superintendent of Black River Falls School District when he was a kid. Richards described his dad as a "servant leader," who was a dedicated public servant.
"I saw that growing up — that both my parents were encouraging us to be part of that community — and now as a father, I want to lead by example for my kids," Richards said.
While his occasional travel and public service keep him busy, he still makes time to coach tee-ball and youth baseball for his sons' teams.
"It's about prioritization of time and effort," Richards said. "There's only so much time in the day, you just have to maximize how you use it."
The business news you need
With a weekly newsletter looking back at local history.