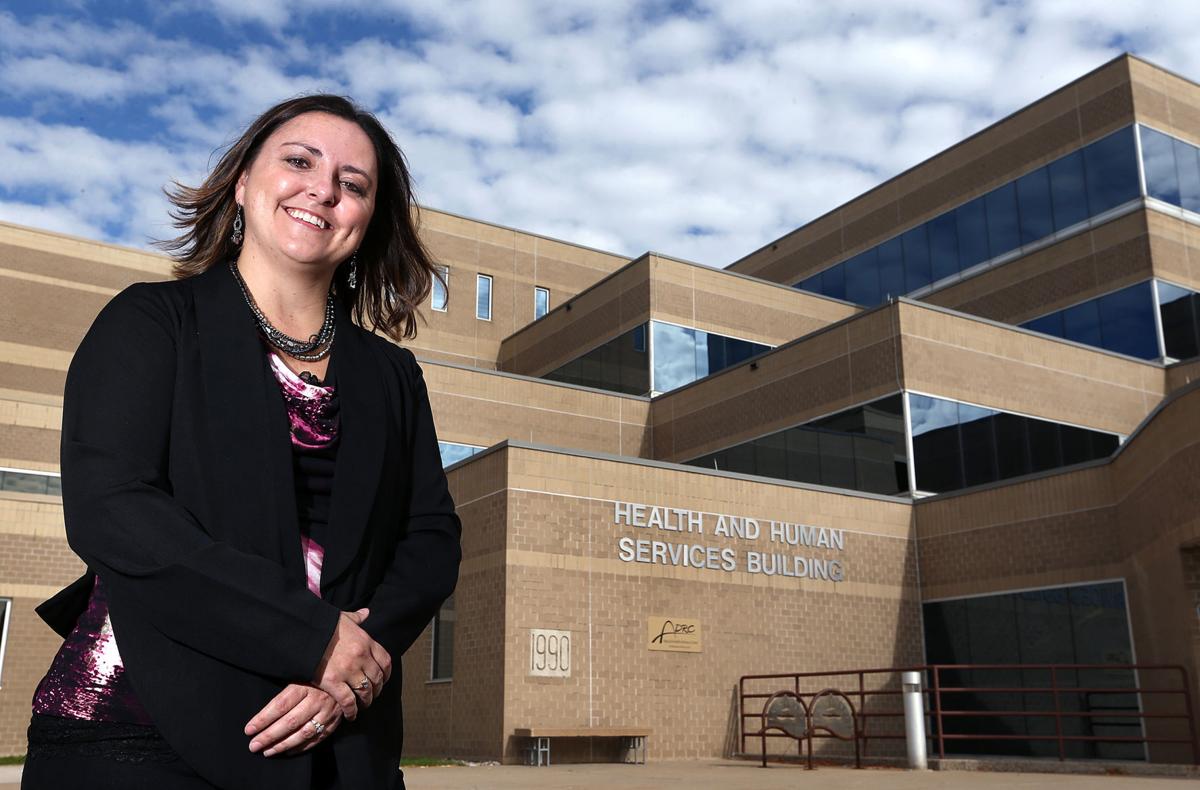 If there's a key concept to fasten onto when trying to understand Jennifer Rombalski's job, it might well be connectedness.
"On a large scale, I am motivated by a passion for improving the health of entire populations of people," said Rombalski, who, as La Crosse County health director, has that opportunity every day. "Connectedness is a top strength of mine, and I have a natural ability to create and sustain positive connections that support this motivation."
It's also connected to the work she did in Buffalo County as a health officer. Staffing was tight, which meant Rombalski was able to operate in a variety of critical roles. She was also health director of the Chippewa County Health Department, and she's a registered nurse. She worked as a nurse at Gillette Children's Specialty Health Care in St. Paul, Minn.
"I know that when we work together," she said, "we can make a difference in the lives of others. On a smaller scale, I am passionate about helping families succeed by having the resources they need when they need them. Healthy families lead to healthy communities."
Since the beginning of her career, Rombalski has been blessed with certain understanding. One of them was her passion for working with kids, and she really wanted to be on the forefront of providing them with the best lives possible. That kind of compassion and expertise shapes her views on her career in public health, where she's always on the forefront once again.
"A health department is really a prevention department," she said.
The self-described "homebody" loves spending time caring for her three children, and along with her husband, said she's blessed to be living the life she knew she wanted from an early age.
Working on programming systems, and partnering with the community and her coworkers, the 2006 recipient of Wisconsin's Lillian Wald New Public Health Nurse of the Year covers a wide variety of collaborative efforts in environmental health, laboratory services, health education, public health nursing, nutrition and vector control. Rombalski, who earned a Bachelor of Science from the University of Wisconsin-Eau Claire and a Masters of Public Health from the University of Minnesota, was also a fellow through the University of Illinois (in affiliation with the Mid-America Regional Health Leadership Institute).
"I'm just really driven," she said, "and I believe in what this work is, and what it does for people."
Steve O'Malley, La Crosse County administrator, nominated Rombalski for Rising Stars Under 40 with these words of praise:
"Ms. Rombalski is enthusiastic and passionate about making a positive difference in the health outcomes of our community," O'Malley said, "and has made many strong connections during her brief tenure as director. She provides clear leadership in all areas of public health."
Rombalski said she wants the residents of La Crosse County to know she genuinely wants what's best for them.
"We live in an individualized society," she said, "but we really do need other people."
Too often, she said, people don't believe there's someone looking out for them, but she said there is. She's confident about that.
Along with her confidence, her work ethic and her sacrifices, Rombalski also relies on something else that's integral to who she is: Modesty. It serves as her compass.
"I believe in God, and I believe in people," she said. "Trust me, I don't take that for granted. I want to do the right thing."