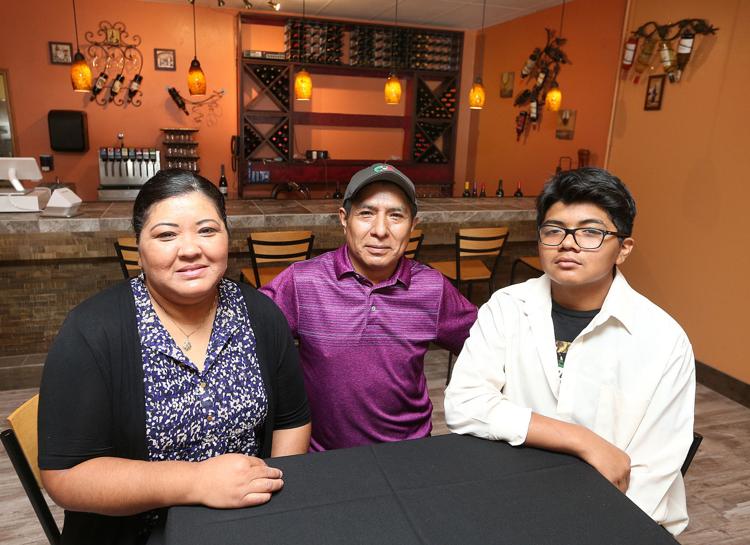 ONALASKA — Luis Jara, who is a native of Ecuador, and his wife, Iris, a native of Honduras, have brought a taste of Italy to the Center 90 shopping center in Onalaska.
The Rushford, Minn., couple opened their Il Luigi Italian Cuisine restaurant on Monday at 235 Sand Lake Road.
Luis said he and Iris plan to continue operating the Il Luigi Italian Restaurant that they opened in October 2016 at 100 W. Jessie St. in Rushford. His six children help operate the two restaurants.
The menus of the Rushford and Onalaska restaurants are very similar, Luis said.
"It's authentic Italian," he said of the food.
He said he and his wife decided to open a second location "because my type of food, I don't see anywhere" in the area. "I want to educate people in how to eat healthy, homemade food."
Luis makes all of the sauces and most of the pastas himself. He said the only pastas not made from scratch are spaghetti and other hard formed pastas, which come from Italy.
The new Onalaska restaurant's menu includes a variety of appetizers, soups, salads, pasta, meat, seafood and vegetable dishes.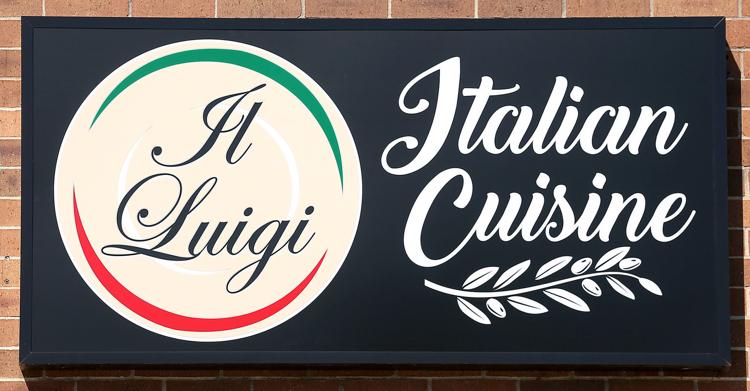 Luis predicted some of the most popular appetizers will include mozzarella Milanese, homemade breaded mozzarella deep-fried and served with marinara sauce; calamari fritti and zucchini, which is deep-fried rings of calamari and french-fried zucchini served with marinara sauce; and nachos Italiano, with mozzarella cheese, pepperoni, Italian sausage and pepperoncini, served with spicy tomato sauce.
He thinks some of the restaurant's most popular pasta dishes will be lasagna alla bolognese; linguine vongole, made with garlic, olive oil, and fresh clams in a white wine clams sauce; conchiglie ripiene, which is stuffed shells with ricotta, parmesan and mozzarella cheese and tomato sauce; and bistecca alla stroganoff, made with sliced New York steak sauteed with mushrooms, onions, brandy and cream sauce.
Luis also expects some risotto, chicken, steak and salmon dishes to be big sellers.
You have free articles remaining.
Register for more free articles.
Stay logged in to skip the surveys.
Luis, Iris and their son Isaac are making desserts such as tiramisu, chocolate cannoli, flan and panna cotta, a molded chilled dessert served with berry sauce.
There's also a kids menu.
Il Luigi Italian Cuisine serves wines from Italy, France, Spain, Argentina and Chile, as well as imported and domestic beers, and mixed drinks.
The Onalaska restaurant may eventually offer catering, which is something the Rushford restaurant offers, Luis said.
"I'm excited" about having a second restaurant in Onalaska, Iris said. "I like to cook."
Luis, Iris and son Isaac all cook at the family's restaurants.
Luis learned how to cook from his mother while he was growing up in Ecuador.
He first trained as a chef at a French restaurant in New York City, and continued to hone his culinary skills at a number of Italian restaurants.
Starting in the 1990s, as head chef he helped open five Italian restaurants in New York City, Miami and Memphis. Luis said he is most passionate about Italian cuisine.
The Jaras opened their Rushford restaurant after moving to that community from St. Paul. They'd become impressed with the beauty of the area and with the idea of being close to farms.
Luis said he follows a European philosophy of cooking, which means everything must be fresh, sourced as locally as possible and made by hand. For example, he buys meat from local sources and trims it himself.