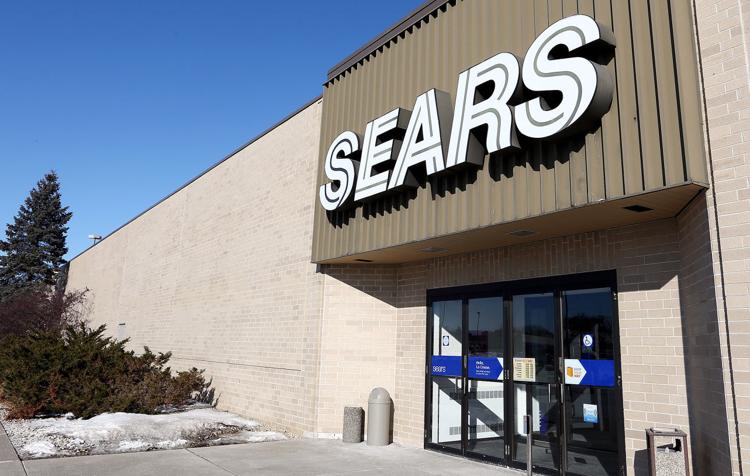 Sears Holdings announced Wednesday that it will close its Sears store in La Crosse in November — the latest closing of a major retailer at Valley View Mall.
Sears has closed hundreds of Sears and Kmart stories in recent months. It has already closed the Kmart on State Road in La Crosse after 52 years, and the Sears Auto Center at Valley View.
Liquidation sales at the 46 stores could begin Aug. 30.
It was not immediately known how many employees at the La Crosse store will be affected.
At Valley View, Macy's left the mall in March 2017 and Herberger's — after moving into the vacated Macy's space — will close next week.
Register for more free articles.
Stay logged in to skip the surveys.
J.C. Penney is the only remaining anchor store at the mall. Mall officials, who could not be reached for comment Wednesday night, have said they are actively recruiting for major tenants.
According to a statement from Sears Holdings: "As part of our ongoing efforts to streamline Sears Holdings' operations, strengthen our capital position and focus on our best stores, this week the company informed associates at 46 unprofitable stores that we will be closing these stores in November 2018. We continue to evaluate our network of stores, which is a critical component to our integrated retail transformation, and will make further adjustments as needed. We thank associates affected by these store closures for their many contributions to our company. Eligible associates will receive severance and will have the opportunity to apply for open positions at area Kmart or Sears stores. Customers can use the store locator function on our web sites to find the location of their nearest Kmart and Sears stores. Liquidation sales will begin as early as August 30 at these closing stores."
---
Valley View Mall: Construction underway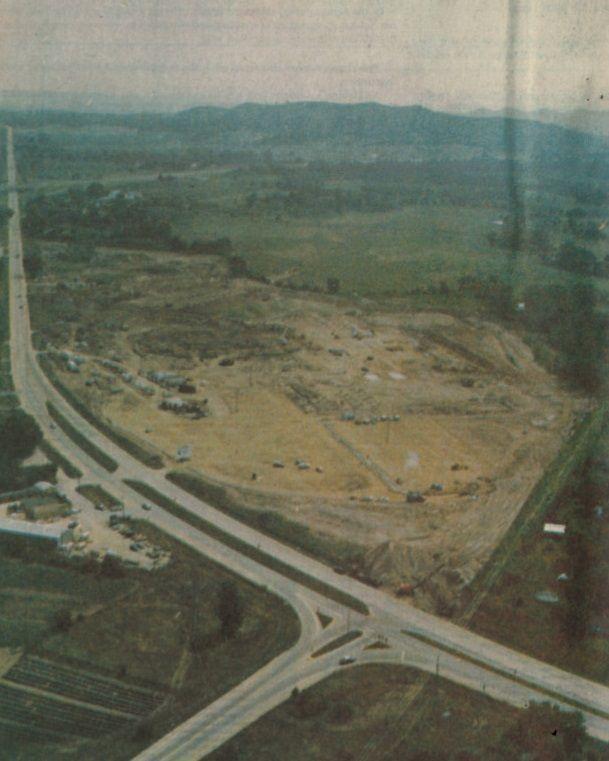 Valley View Mall: View from the early 1980s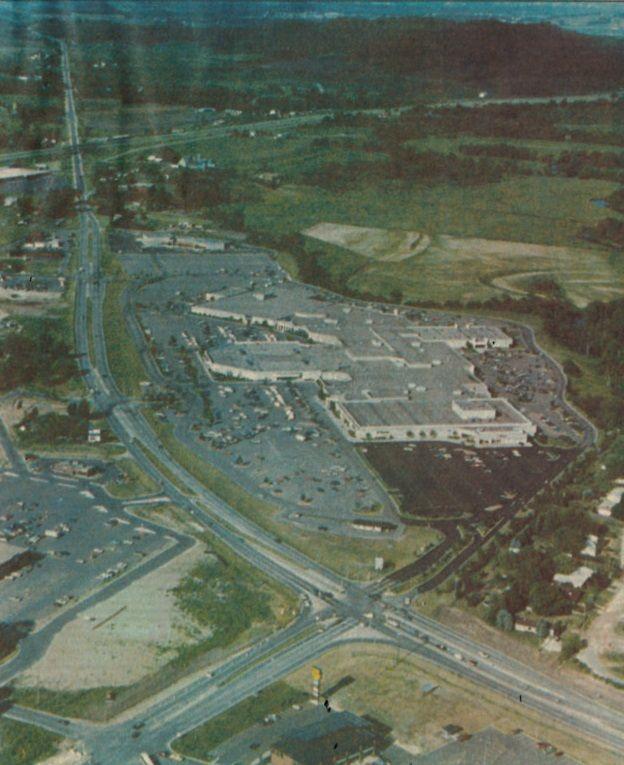 Valley View Mall: 1985 list of stores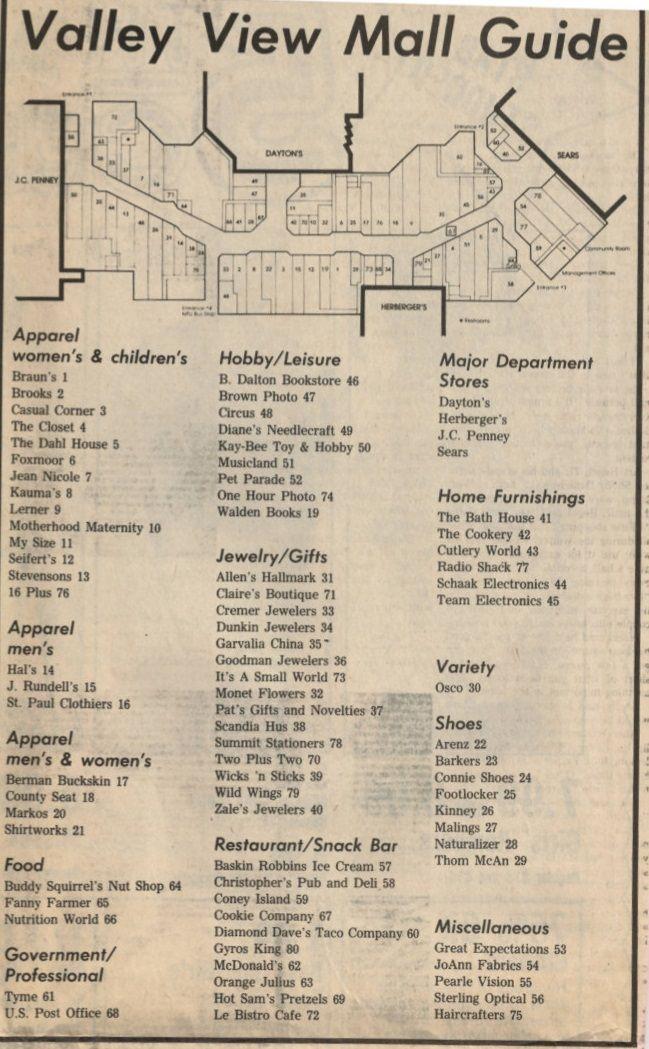 Valley View Mall: Sears courtyard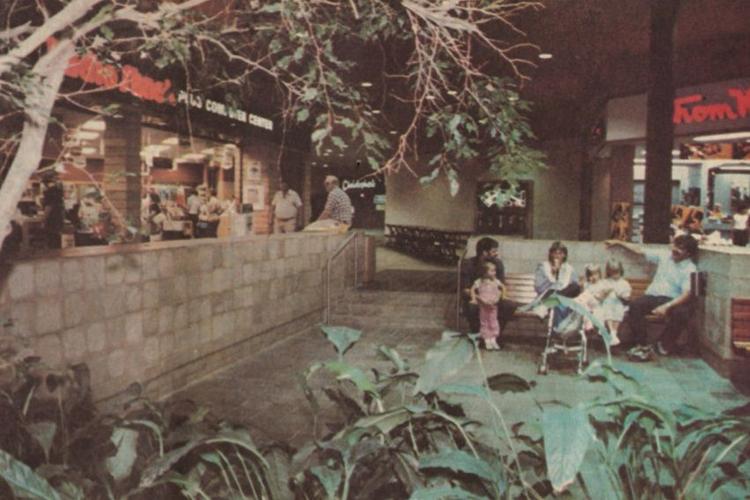 Valley View Mall: Skylights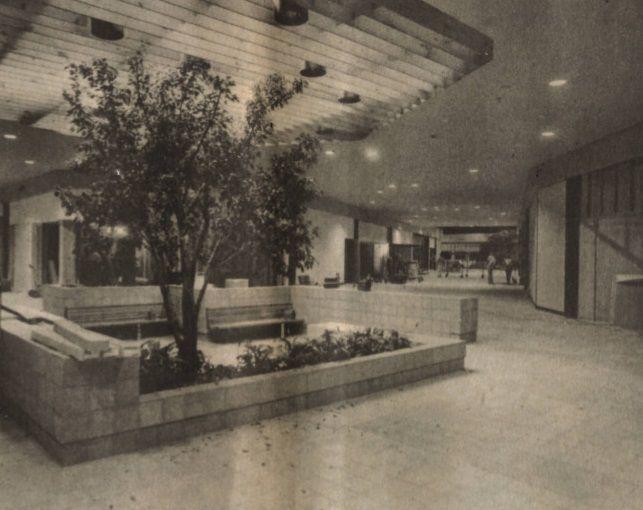 Valley View Mall: Sears
Valley View Mall: Kinney Shoes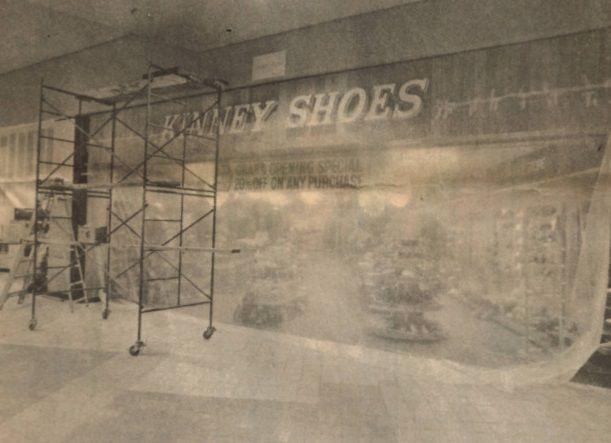 Valley View Mall: Kids toy store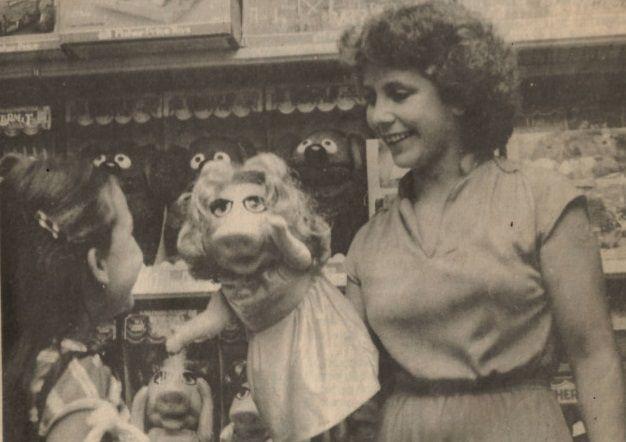 Valley View Mall: 1980 list of stores
Valley View Mall: Stevensons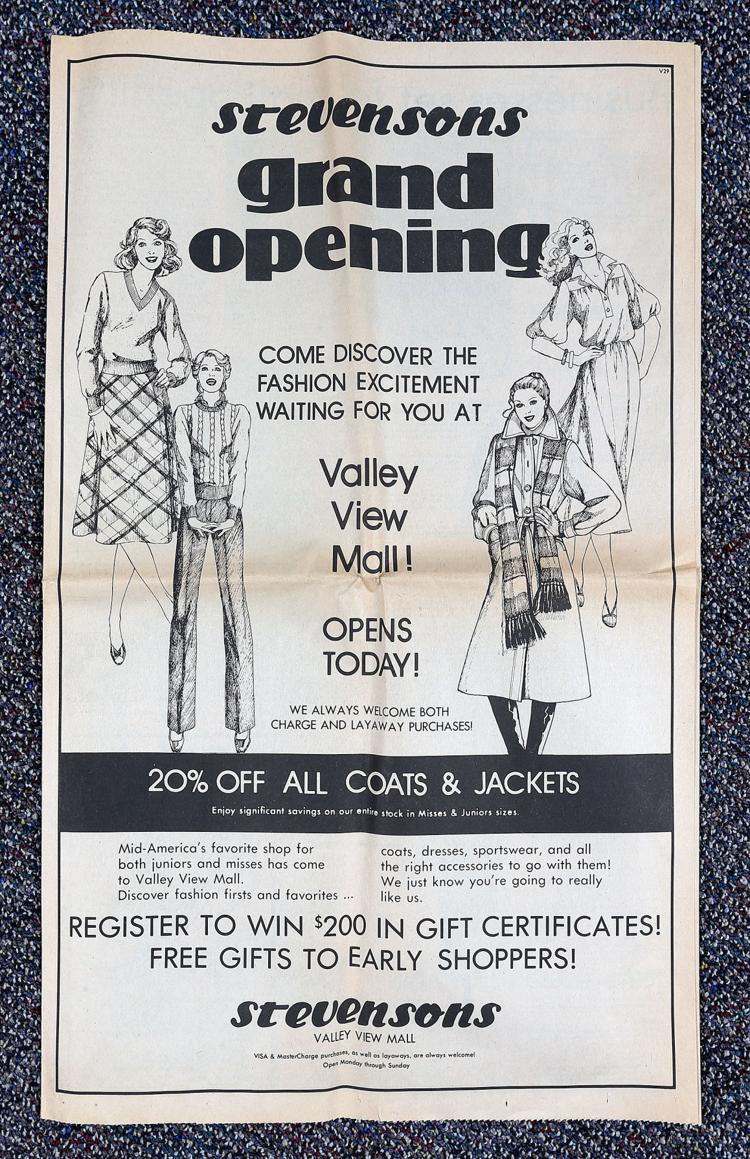 Valley View Mall: Doerflinger's
Valley View Mall: Dayton's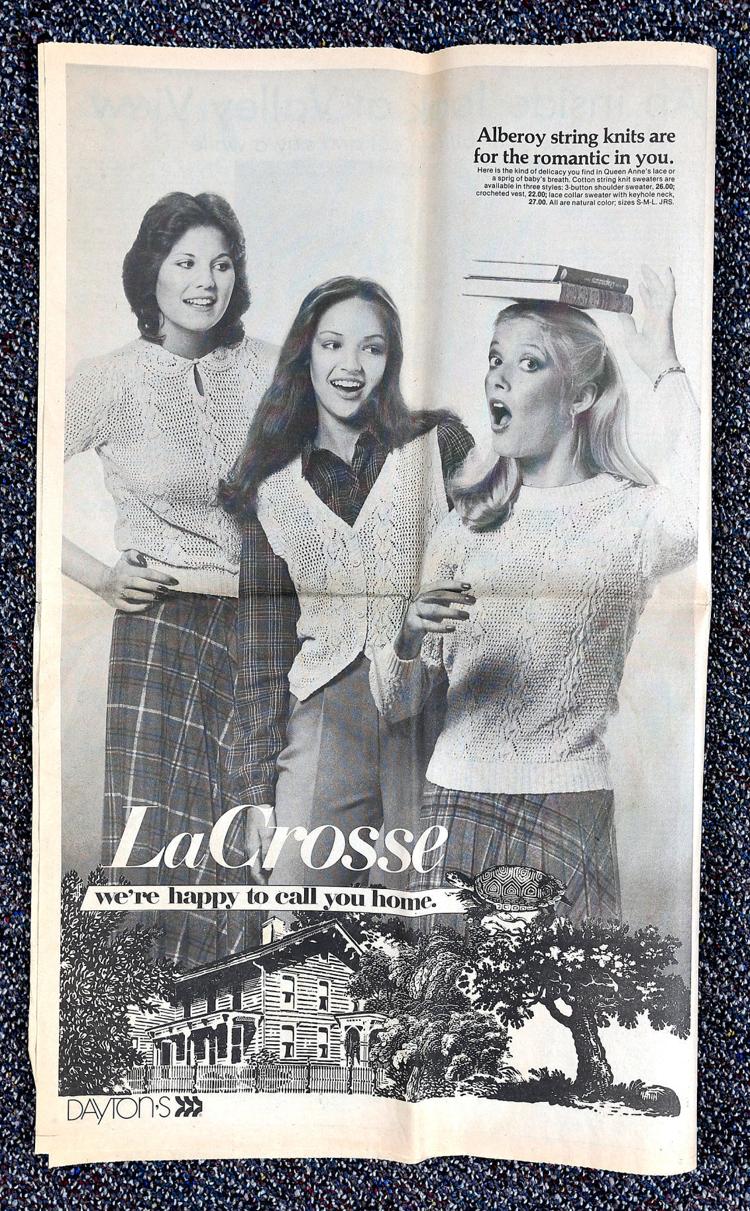 Valley View Mall: Musicland