Addie Tourville plans to open her third addiecakes shop next month in Apache Mall in Rochester, Minn.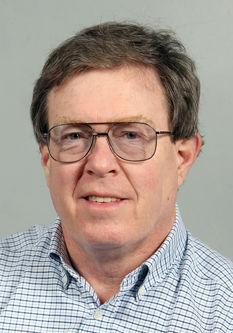 Tourville said last week she also will continue operating both her original addiecakes shop at 313 Main St. in downtown La Crosse, which she opened in February 2016; and the shop that she opened in August 2017 in Valley View Mall.
Tourville moved her baking business downtown from the Coulee Region Business Center, also known as the city's business incubator. She began making gourmet cupcakes in the incubator's commercial kitchen in 2014 and later expanded into cakes and cookies.
Tourville said she hopes to open the new Rochester location in mid-February. It will be open seven days a week and sell cupcakes, cookies, edible cookie dough, cakes, other sweet treats, gift items and beverages. "All production will be done at our downtown (La Crosse) location and be delivered," Tourville said.
"We are always looking for opportunities to grow our brand and the Apache Mall and the Rochester area is a natural next step for us," she said. For more information, visit addiecakes' Facebook page.
---
Zen and Pow Studio will move from Holmen to Onalaska in March, owner Stephanie Helmers said.
The studio will move to Suite 101 in Misty Lown's new International Performing Arts Center at 923 12th Ave. S., the same building where Lown operates her Misty's Dance Unlimited business. Zen and Pow is expected to open at its new location the week of March 4, Helmers said.
Zen and Pow Studio offers a variety of yoga and fitness classes. The new location will offer new classes, more variety, larger studio spaces, options for open training throughout the day, lunch time classes, showers, changing rooms and more, Helmers said.
While her 5 ½-year-old business has been built on offering group fitness classes, Helmers said, she's also excited to offer small group training during open training times throughout the day, for a more personal training style experience.
For more information, call Helmers at 608-797-3616 or visit her studio's Facebook page.
---
Tangles Hair Salon is on the move.
Owner Kris Kinder said Thursday will be the salon's last day at its current location in Barre Mills. The business will reopen Feb. 5 at 580 Commerce Drive, next to Ace Hardware, in West Salem.
Kinder said she moved her salon to Barre Mills 16 years ago, after operating it in West Salem for eight years.
"I provide styling, haircutting, perming, coloring and highlighting," Kinder said of her salon, which serves men, women and children.
Hours will be 9 a.m. to noon Monday and Wednesday, noon to 6 p.m. Tuesday and Thursday, 9 a.m. to 1 p.m. Friday and by appointment on Saturday. "People can make an appointment but walk-ins are also welcome," Kinder said.
For more information, call or text the salon at 608-786-1619. The salon soon will have a Facebook page.
---
Brendan and Sarah Brooks have opened the Tomah Re-Source Resale Shop at 1104 Superior Ave. in downtown Tomah, where the Tomah Memorial Hospital Auxiliary closed its Auxiliary Bargain Corner resale store at the end of October.
Brendan said he and his wife opened their resale shop on Dec. 1, selling used items that have been donated and new merchandise that they've purchased.
He said they plan to create a nonprofit corporation to operate the business and use the money it generates assist people in the community who need help. They've already given such things as clothing, furniture and bedding to people who needed help.
The Brookses have owned the building for seven years, and Brendan has run Brookside Bridal, which continues to sell wedding items online, since 2005. The ABC store had operated in the former Brookside Bridal retail storefront since June 2014.
Tomah Re-Source Resale Shop is open from 9 a.m. to 5 p.m. Monday through Saturday and sells such things as apparel, shoes, bedding, furniture, toys, crafts and antiques.
Brendan said he hopes to open an area for vendors selling crafts and antiques, in another room in the building in a couple months. He also is a Christian musician and travels around the country performing at concerts, worship services and speaking events.
For more information, call the resale store at 608-372-7007 or visit its Facebook page.
---
La Crosse Seed has acquired the inventory and brands of Heritage Seed Co. in Madison, Wis., and also is celebrating 100 years in business.
La Crosse Seed also agreed to take over the service and support of customers of Heritage, which closed in December.
La Crosse Seed officials said earlier this month that while 1947 was traditionally considered the beginning of the La Crosse-based company, a team assembled to dig into the firm's past found that it began in 1919.
La Crosse Seed recently launched a "Thank You for 100 Years" campaign and is providing anniversary gifts for customers. It also will donate to the National FFA Foundation on behalf of customers through its "Pave the Way for Next 100" program.
La Crosse Seed distributes forage, turf, wildlife and cover crop seed and related products to customers throughout the country. It also has operations in Madison; Ankeny, Iowa; Sioux Falls, S.D.; and Lansing, Mich. For more information on its anniversary, visit www.lacrosseseed.com/100.
---
Sparta-based 1st Community Credit Union announced last week it will branch into Tomah.
The credit union has purchased land between Buan Street and West McCoy Boulevard on the north side of Tomah, where it will build a nearly 4,000-square-foot office with a full-service lobby, technology center, drive-up and ATM. An opening date has not been announced.
It will be the third office for the credit union, which also has an office in West Salem. Anyone who lives or works in La Crosse, Monroe, Jackson, Trempealeau or Vernon counties is eligible for membership. For more information, visit the credit union's Facebook page.
---
Lamar Advertising Co. in Baton Rouge, La., said it has acquired Fairway Outdoor Advertising's billboard operations in five U.S. markets, including La Crosse, from GTCR, LLC, for $418.5 million.
Lamar said the acquisition adds more than 8,500 billboard faces in Wisconsin, North and South Carolina, and Georgia.