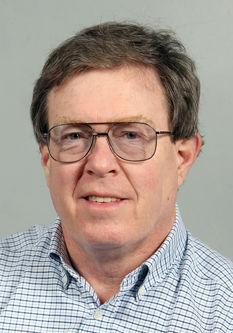 Arcadia-based Ashley Furniture Industries Inc. plans to open an Ashley HomeStore by Memorial Day in the former Toys R Us store at 2906 Market Place in Onalaska.
A real estate arm of Ashley recently bought the property, said Cole Bawek, Ashley's director of public relations. The building will be remodeled into a company-owned Ashley HomeStore, he said.
"It will be our newest concept version," Bawek said of the planned store. It will sell Ashley furniture as well as such things as lighting, rugs and wall art.
Bawek said the company decided to open a home store in Onalaska because "the Onalaska marketplace is growing. This is a way for us to have a presence in a growing marketplace."
There are more than 1,000 Ashley HomeStore locations in 56 nations. Ashley HomeStore is the largest retail furniture store brand in North America and is one of the world's best-selling furniture store brands.
Established in 1945, Ashley Furniture Industries is the largest manufacturer of home furnishings in the world. For more information about Ashley HomeStores visit www.ashleyfurniture.com or the Ashley HomeStores Facebook page.
The Toys R Us store in Onalaska closed in June 2018.
---
Liz O'Brien and her parents, Ed and Karin O'Brien, have opened Serenity Waters spa in Suite 103 in the family's new Old Town Center retail/restaurant/office development at 208 S. Holmen Drive, across from the Ace Hardware store in Holmen.
Serenity Waters opened two weeks ago, Liz said, and is managed by Chris Heintz. It has two floatation therapy pods that are filled with salt water, in which people can float to simply unwind or relieve themselves from pain related to such things as inflammation, arthritis, muscle tension and fibromyalgia.
Serenity Waters also has two infrared saunas for sauna wellness therapy. And it has a red light therapy bed. There's also an oxygen bar, which offers non-medical oxygen infused with aromatherapy.
Liz said Serenity Waters offers alternative ways to heal, rejuvenate and relax the mind and body. Hours are 10 a.m. to 8 p.m. Tuesday through Sunday.
The spa will have a grand opening celebration/open house from 9 a.m. to noon Dec. 21.
---
Chee Vang has moved his Chee's Auto Repair, LLC, business to a new building constructed for him at 2966 Airport Road, near the La Crosse Regional Airport.
Vang moved his business there in mid-November from a building he had been leasing at 106 Clinton St. on French Island. That's where his repair shop first opened in 2010.
"It's quite a bit bigger," because he had needed more space, Vang said of the new building.
Some services the shop offers include oil changes, brake work, tune-ups, air-conditioning work, and engine and transmission diagnosis. Vang works on all makes and models.
Vang has 17 years of experience as an automotive technician and worked at Saturn of La Crosse until it closed. He later opened his own shop.
Hours at the new location are 8 a.m. to 5 p.m. Monday through Friday. For more information, call 608-782-1272 or visit the shop's Facebook page.
---
James Frawley has renamed his New Albin, Iowa, business Frawley's Saw Shop and Variety Store, because he has expanded his chain saw and other wood-cutting supplies store to also be a variety store.
Frawley started his Frawley's Saw Shop business in 1985 on his parents' farm near Soldiers Grove. It has been at 225 Main St. SW in New Albin for the past two years, also sells online, and Frawley added the variety store component in October.
You have free articles remaining.
With the expansion, Frawley also is selling such variety store merchandise as gifts, office supply items, kitchen and dining items, toys, clothing, bedding and bath goods. "We also offer the largest assortment of Diamond Painting Kits in the area," he said.
"We saw this as a perfect opportunity to provide the community with a service that was missing in our town," Frawley said of adding the variety store component.
Store hours are 8:30 a.m. to 5:30 p.m. Monday through Saturday.
---
Couleecap Inc. said last week that it's partnered with several organizations throughout the Coulee Region to help several area businesses open through pop-up shop grant programs.
The businesses are in La Crosse, Viroqua, Cashton, Bangor and Prairie du Chien. I've written about some of them in recent columns.
One pop-up program participant is the Cardinals Nest, which opened in late October at 1710 Commercial St. in downtown Bangor. Michael Schindler and Sara Clark operate that new eatery, which also is the home base for their 2-year-old Schindoggies food cart (soon to be food truck) business.
Schindler said Cardinals Nest offers a variety of sandwiches, appetizers, soups, ice cream items and beverages. Some of its most popular menu items include venison hot dogs, nachos grande and BRATchos – which Schindler said is tortilla chips topped with diced bratwurst, nacho cheese sauce, sauerkraut, onions, jalapenos and mustard.
Winter hours at the Cardinals Nest are 10:30 a.m. to 7 p.m. Tuesday through Saturday. For more information, call 608-780-1871 or visit www.schindoggies.com or the Schindoggies Facebook page.
---
In La Crosse, the pop-up shop businesses include La Crosse Olive Oil Co., which soon will open a small store at 113 Fifth Ave. S. downtown; most recently it's been a vendor at The Craft & Vendor Marketplace, which is closing Dec. 21. For updates, visit its Facebook page.
---
Another La Crosse pop-up shop participant is Phoenix Sisters, on the first floor of the Scenic Center building at 115 Fifth Ave. S.
Phoenix Sisters is a new nonprofit organized by five women who say they're creating a space to provide other women with a place for development and empowerment through therapy, personal development, arts, entrepreneurship and more. They've started a Go Fund Me page to help get started.
Phoenix Sisters is accepting vendors for its retail store at the Fifth Avenue location, which is expected to open sometime this week. The store's grand opening will be Friday. Store hours tentatively will be 10 a.m. to 5 p.m. Tuesday through Saturday and 11 a.m. to 4 p.m. Sunday.
The group's location also will be available for events such as parties and business meetings and for such services as massage therapy, life coaching and workshops. For more information, check its Facebook page.
---
Another new pop-up shop is The Sweet Tooth candy store that opened Nov. 23 at 127 W. Blackhawk Ave. in downtown Prairie du Chien.
Crystal Priebe said she and her husband, Brian, own the shop, which sells a large variety of candy, including some that they make as well as nostalgic candy, bulk candy and kid favorites; gift items and gourmet popcorn from the Great American Popcorn Co. in Galena, Ill.
Priebe said the store also sells 33 kinds of bottled soda pop, including traditional as well as unusual flavors.
Winter store hours are 10 a.m. to 5 p.m. Thursday through Saturday, and noon to 4 p.m. Sunday. For more information, call 608-379-0380 or visit the store's Facebook page.
---
Another pop-up program participant is the new Connected Chiropractic practice at 210 S. Main St. in downtown Viroqua.
The chiropractic practice's grand opening celebration was Saturday. For more information about the business, call 608-723-0113 or visit its Facebook page.
---
Viroqua pop-up shops that I've written about recently are Pink Spruce Photography & Boutique at 110 N. Main St., Lil Acres Alpaca Ranch at 119 W. Court St. and Estate Sales by Tami Rae at 122 N. Main St.