There's a new place to sell some older things in downtown La Crosse.
Brothers Jeff and Eric Buchholtz opened Audiolust Records LLC on Wednesday at 719 State St.
The new business buys and sells vinyl records, compact discs, DVDs, vintage electronics and vintage arcade games. The brothers say it also sells quality tools, bar ware and collectibles such as NASCAR diecast cars and old automobile license plates.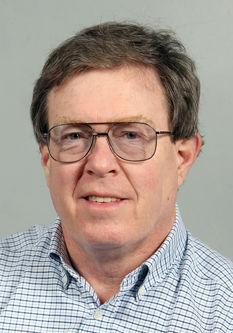 "Our focus is kind of man-cave type stuff," Jeff said.
At least initially, hours are 11 a.m. to 7 p.m. Monday through Saturday and closed Sunday. Hours will be posted on the store's door, and it soon will have a website and a Facebook page.
For more information, call the store at 608-519-1600.
---
Angie Cavaiuolo Neyens opened Handmade Natural Beauty Boutique on Nov. 1 in its new location, the former Emmons Business Interiors/Complete Office of Wisconsin storefront in the Powell Place mini-mall at 200 Main St. in downtown La Crosse.
Neyens opened her retail store in 2011 at 113 Fifth Ave. S., and in 2012 moved it to a space inside Powell Place that couldn't be seen from the street. Her new storefront is visible from Second Street.
At the new location, she said last week, "I've got more retail space, a larger production space and much more visibility." Neyens also has more space for her blending bar, where customers can have many of her products custom blended.
The shop mainly features her Handmade Natural Beauty line of bath and body products, such as soaps, lotions and lip balms, which she makes with natural ingredients. It also sells her line of nail polish, along with candles, handmade jewelry, apparel and other products.
You have free articles remaining.
Neyens runs the shop with the help of her husband, Tim Neyens, and father, Jim Cavaiuolo. Hours are 11 a.m. to 6 p.m. Wednesday through Friday, 10 a.m. to 6 p.m. Saturday, 11 a.m. to 4 p.m. on the first Sunday of the month, and at other times by appointment or by chance.
---
Tim and Shana Marcou have purchased S&S Fleet Service of La Crosse at 229 Milwaukee St. in La Crosse and renamed it Northside Automotive and Fleet, effective Nov. 15.
Tim had been managing the business for six years before he and his wife bought it. "I've worked in the automotive field for 25 years," he said last week.
The automotive repair shop works on both gasoline- and diesel-powered cars and trucks and related equipment such as trailers. "We do anything repair- or maintenance-related," Marcou said, for individuals as well as businesses and other organizations that own fleets of automobiles.
Hours are 8 a.m. to 5 p.m. Monday through Friday. For more information, call 608-784-8719 or visit Northside's Facebook page.
---
Bank First Corp., based in Manitowoc, Wis., announced Wednesday the signing of a definitive agreement to acquire Timberwood Bank in Tomah.
The agreement has been approved by the boards of Bank First and Timberwood Bank and is expected to be completed next spring, subject to approval by bank regulators and Timberwood shareholders.
The announcement comes less than a year after Bank First moved into the Tomah market with its purchase of Partnership Bank.
Bank First Corp. is a bank holding company with about $2.2 billion in total assets and operates 23 Bank First branches in Wisconsin. The holding company for the Tomah bank has about $193 million in total assets.