One of the area's best-known restaurants has become a house of God.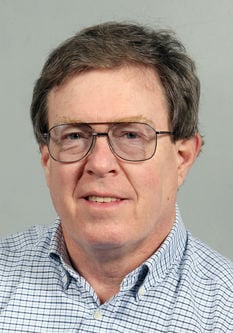 Awaken Church, a new nondenominational Christian church, has purchased and started holding its Sunday services in the former Syl's Supper Club, which closed in November 2016 at W4160 County Road O. It's across from the Fox Hollow Golf Course and Banquet Hall in Barre Mills.
The church bought the property from Park Bank on Nov. 6, and has been holding its 10 a.m. Sunday services there since Nov. 12, Pastor Doug Markofski said last week.
Awaken Church was founded in May, has 12 families in its congregation so far, and was holding its Sunday services at the home of a congregation member until it acquired the former restaurant. "We think it's a good location," said Markofski, who predicted the congregation will grow.
The supper club, formerly known as Syl's Place, was first opened by Sylvester Clements Sr. more than five decades ago. It had a number of owners through the years, but kept its focus on family-style dining, specializing in steaks and its Friday fish fry.
Awaken Church will hold a Christmas Eve candlelight service at the former supper club at 4 p.m. Dec. 24, Markofski said. For more information about the church, call 608-879-0342 or visit www.awakenlacrosse.com or the church's Facebook page.
---
A store-closing sale began Dec. 1 and will end Dec. 31 at Grand Bluff Running at 509 Main St. in downtown La Crosse, owner Tyler Heinz said.
Heinz opened the specialty running store – which sells footwear, apparel and accessories for running – in March 2014.
Competition from online retailers is one reason the retail store didn't do as well as he had hoped, Heinz said last week. "We have a great running community here, but a relatively small running community," which was another factor, he said.
"We opened with the intention of creating a hub for running and active-minded individuals," which has happened, Heinz said.
"We're not going anywhere" although the retail store is closing, he said. He will continue to operate his other business — Grand Bluff Race Management, an event management and race timing company — from the Main Street location, and also will look for a part-time job. And two other businesses operated by others — Dynamic Physiotherapy, which provides physical therapy; and Trail Transformation, an online coaching service for runners — will expand their services at the Main Street location as well, Heinz said.
Grand Bluff Running's hours are 10 a.m. to 7 p.m. Monday through Friday, 10 a.m. to 6 p.m. Saturday and noon to 4 p.m. Sunday. For more information, visit www.grandbluffrunning.com or the store's Facebook page.
---
The Wine Guyz, a wine bar at 122 King St. in downtown La Crosse, has opened a retail shop at Valley View Mall for the holidays, owner James Strack said.
"We opened Nov. 15 and will be at the mall until Jan. 15," he said last week of the holiday-season Wine Guyz shop, which is next to Herberger's department store and sells bottles of wine. "We are carrying 40 unique wines not found at the King Street location along with gift items, gift baskets and gift cards for holiday shoppers," Strack said.
This is the first time Strack has had a Wine Guyz shop at the mall. "If it does extremely well, we would look at staying there year-round," he said. For more information, visit www.wineguyz.com or The Wine Guyz Facebook page.
---
Chuck Bowers and Danielle Laehn, who operate Donna K's Bar and Family Diner in Black River Falls, opened Lost at Donna K's restaurant and bar in November in the former The Bog Restaurant at 3514 Blarney Road in Warrens.
Bowers and Laehn opened their original Donna K's in November 2015 in downtown Black River Falls. "We love what we do, and we wanted to serve the community of Warrens," Laehn said of her and Bowers' decision to open a second restaurant.
"We went in and reconditioned the entire (Warrens) building," Bowers said, before opening Lost at Donna K's. There had been more problems with the building than he and Laehn expected, he said.
"Our hopes for the future are to have more Donna K's," Bowers said. "To put more into the communities that need a restaurant, need something reasonably priced, and we put our hearts and souls into it."
For more information, call 608-378-3586 or visit the Warrens restaurant's Facebook page.