Troy Wing opened his new Backwaters Grill and The Dam Bar on Friday at 324 Jay St. in downtown La Crosse.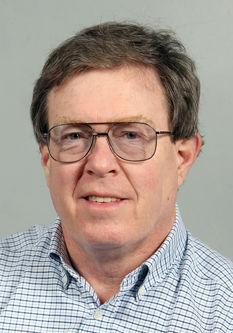 It's in the former location of Stolpa's Stein Haus, which another operator closed at the end of February.
Wing said he plans on a June 7 grand opening. "The kitchen should be open by then," he said.
Once food service begins, he said, "We'll have several burgers, chicken sandwiches and other sandwiches like reubens and Philly cheesesteak. We'll have salads and wraps and pasta dinners and we'll have quite a range of appetizers."
But Wing said he thinks his menu will be best known for pan-fried fish. Backwaters will serve four kinds of fish – perch, tilapia, walleye and salmon. "None of it will be deep-fried," Wing said.
Backwaters has 14 kinds of beer on tap and also sells wine and mixed drinks. It has pool tables and electronic darts and will have live music inside and in the outdoor beer garden. Although the outdoor area will be open before that, alcohol won't be allowed in the beer garden before July 1, as Backwaters' application to the city for a beer garden license is pending.
Backwaters' hours are 11 a.m. to 2 a.m. Monday through Friday and 11 a.m. to 2:30 a.m. Saturday and Sunday. For more information, call 608-615-1100 or visit Facebook.
---
BB Graphics Screenprinting & Embroidery opened last week in its new location, the former St. John's German Reformed Church at 901 S. Fourth St. in La Crosse.
In April, BB Graphics owners Gary Brenner and Jodi Bakalars bought the former church building, which was built in the 1860s with stone and has housed various businesses in recent years. Brenner started his business in 1992, and for the past 23 years it was in a leased location at 121 N. Seventh St.
Brenner said he wanted to own a building rather than lease, and also wanted to have off-street parking for customers.
"We love the building and all of the history in it," Bakalars said.
BB Graphics offers custom screen printing and embroidery, along with advertising specialty items, festival and photo buttons and laminating of documents, posters and personal items such as children's artwork.
Hours are 9 a.m. to 5 p.m. Monday through Friday, by appointment on Saturday, and closed Sunday. For more information, call 608-796-0660 or visit www.bbgraphics.net or Facebook.
---
Deb Heiden opened Debo's on April 25 in its new location, in part of the Gifted Hands Redesigned store at 1200 Caledonia St.
Heiden started her business in 2016 at 726 S. Seventh St., and moved it a year later to 614 Main St., the downtown location that she recently left. Debo's sells used furniture, home decor and costume jewelry.
Heiden said Debo's hours are 10:30 a.m. to 5:30 p.m. Monday through Friday, 10 a.m. to 4 p.m. Saturday and closed Sunday. For more information, call 608-498-9719 or visit Debo's Facebook page.
---
May 10 was the last day for the 199 ride La Crosse used automobile dealership at N3020 Hwy. 16 in the town of Medary, owner Scott McCormick said Friday.
The dealership opened in 2017 after extensively remodeling the building, which was occupied by The View Grill & Bar from 2011 to 2016.
"The store did very well during the entire time it was open," McCormick said in an email reply to my emailed questions. "However, the logistics challenges and four-hour travel time from my core stores proved to be a challenge related to supervision, management, manpower and the transport of inventory, all taking away focus of our existing core locations.
"I own (the) land and building and have no personal nor company debt," McCormick said. "I have other investment plans for the property, or I may lease or sell the property."
The business news you need
With a weekly newsletter looking back at local history.