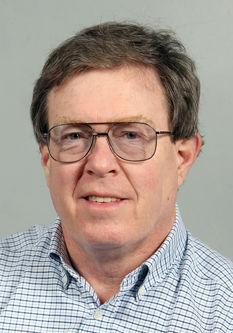 This week, there's more news about local closings than openings.
The BMO Harris Bank branch office at 3500 State Road 16, in front of Valley View Mall in La Crosse, will close April 17, a corporate spokesperson confirmed last week.
"Our customers are changing how they conduct their banking with us," Patrick O'Herlihy, a spokesperson for the Chicago-based bank, said when asked why that location is closing. "We continually assess the performance of all of our operations, including our branches, which led to this decision."
O'Herlihy added, "We're seeing an evolution of how customers want to conduct their banking, with an increasing use of online banking, via desktops, laptops, cell phone."
BMO Harris Bank has more than 500 branches across the nation, including the Highway 16 location that will close in April, and offices at 1300 Rose St. in La Crosse and 1145 Main St. in Onalaska. "Both of those locations are staying open," O'Herlihy said of the latter two branch offices.
---
Jan. 26 was the last day for the Regis Salon in Valley View Mall.
"We're trying to work with some local (hair) stylists to possibly reopen the salon" under a different name, said Jeff Odom, the mall's general manager. "We have several interested parties."
Odom said the hair salon was one of hundreds that franchisee The Beautiful Group had purchased from Regis Corp.
On Dec. 31, Regis announced The Beautiful Group had transferred back to Regis about 200 mall-based salons operating primarily under the Regis and Mastercuts brands that The Beautiful Group had previously acquired from Regis.
Regis also said that another 300 The Beautiful Group salons for which Regis has no lease obligation are expected to be closed by The Beautiful Group.
---
A "for lease" sign has gone up inside the Beef Jerky Outlet store that opened in April 2016 at 1226 Crossing Meadows Drive, in the Crossing Meadows Shopping Center in Onalaska.
The local store closed about three weeks ago, I learned last week after noticing the "for lease" sign and seeing that the shelves were empty. The store's owner wasn't available for comment.
The franchised store sold many varieties of jerky as well as rubs, hot sauces, jams, pickled foods, flavored popcorn and souvenir merchandise.
---
Sparta-based 1st Community Credit Union opened a branch office Monday at 220 Buan St. on the north side of Tomah.
It's the third office for the credit union, which also has a location in West Salem. The new Tomah office's grand opening celebration will be Feb. 20.
Lobby hours for the new Tomah office are 8:30 a.m. to 5 p.m. Monday through Friday and closed Saturday and Sunday. Drive-up hours are 8 a.m. to 5 p.m. Monday through Thursday, 8 a.m. to 5:30 p.m. Friday, 8:30 to 11:30 a.m. Saturday and closed Sunday. An ATM will be available in a few weeks.
The new 3,800-square-foot Tomah office is a full-service branch. Colleen DaSilva of Tomah has been appointed Tomah branch manager. She has more than 26 years of financial experience, the last 15 years managing branches. She has been with 1st Community Credit Union since 2015 and was Sparta branch manager before becoming Tomah branch manager.
Anyone who lives or works in Monroe, La Crosse, Trempealeau, Jackson, Buffalo, Eau Claire, Clark, Wood, Juneau, Adams, Sauk, Richland, Vernon or Crawford counties is eligible for membership in the credit union.
For more information, call the Tomah branch at 608-377-7730 or visit www.1stccu.com or the credit union's Facebook page.
The business news you need
With a weekly newsletter looking back at local history.