After being closed for a few months for a major renovation, new owner Ryan Johnson expects to reopen Big Al's Pizza at 115 S. Third St. in downtown La Crosse by the end of this week.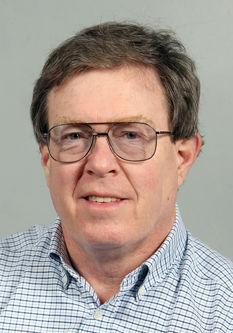 The local restaurateur bought Big Al's and the adjacent Carlies on Third bar at 111 S. Third St., both of which closed in late December. He dropped the Carlies name and will use that space for Big Al's Pizza overflow seating and for private parties and other special events.
Big Al's Pizza's focus will be pizza, calzones, appetizers, salads and toasted sandwiches, Johnson said.
"We put in a new hardwood floor and booth seating" and replaced the restaurant's tables and chairs, he said. "The kitchen also has been completely remodeled" and most of the equipment in it is new.
"We brought in a lot of new decor," Johnson said. "We kept a lot of the previous elements, but turned it up a notch. I've been collecting vintage signs and other unique items for a number of years. We've incorporated some of my collection (into the restaurant) while embracing the history of Big Al's and keeping significant elements like the airplanes, the old car and the Western Wisconsin Wet Goods." Johnson also has added an outdoor patio, which will open soon.
"I saw it as a huge opportunity," he said of buying and renovating Big Al's, which started in 1979. "It's an iconic La Crosse brand. We're honored to be the caretaker of the next chapter of Big Al's history."
Hours tentatively will be 11 a.m. to 10 p.m. Sunday through Thursday and 11 a.m. to midnight Friday and Saturday.
La Farge, Wis.-based Organic Valley plans to reopen its renovated and enlarged retail store at 507 W. Main St. in downtown La Farge on June 3 and hold a grand reopening event on June 29.
The store has been closed since last August, when it was damaged by flooding of the nearby Kickapoo River.
Wieser Brothers General Contractor Inc. incorporated flood-mitigating strategies into renovation of the building, which was expanded to 1,200 square feet of space from the previous 500 square feet.
"We explored other locations, store layout options, and worked with the community to develop the new retail store," said Eric Hartwig, Organic Valley director of workplace services. "We worked closely with Wieser Brothers to design a store that is resistant to flood damage."
The store sells a variety of Organic Valley products, as well as organic items from partner organizations and other regional foods. Hours will be 10 a.m. to 6 p.m. Monday through Friday and 9 a.m. to 5 p.m. Saturday.
The June 29 grand reopening celebration will feature free grilled bratwurst, hot dogs and burgers while supplies last; demonstrations and free samples from local partners, and drawings for prizes.
Organic Valley also has a retail store at its office building in Cashton.
Alexis Probst plans to hold a "soft opening" during the community's June Dairy Days for her new Empower Nutrition business at 122 S. Leonard St. in downtown West Salem. It's in the former location of the Oma coffeehouse, which moved in April to 234 N. Leonard St.
Probst said Empower Nutrition is a healthy shake bar that offers breakfast, lunch and snacks, as well as wellness profiles. It's similar to the Elite Nutrition business that she opened in October 2017 and continues to operate at 533 Second Ave. S. along Hwy. 35 in Onalaska.
The shakes are blended at the business and Probst also sells the products used to make the shakes.
The West Salem location's hours during next weekend's June Dairy Days will be 3 to 8 p.m. Friday, 7 a.m. to 3 p.m. Saturday and 9 a.m. to 3 p.m. Sunday.
Then the West Salem location will be closed until its grand opening from 6 a.m. to 6 p.m. June 19. Hours after that will be 6:30 a.m. to 3 p.m. Monday, Wednesday and Friday and 8 a.m. to noon Saturday. Probst plans to eventually add Tuesday and Thursday hours. For more information, visit Empower Nutrition's Facebook page.
The business news you need
With a weekly newsletter looking back at local history.