With help from her mother, Rachel Perez plans to open a new cake shop/coffee cafe by early September at 16846 S. Davis St. on the town square in downtown Galesville.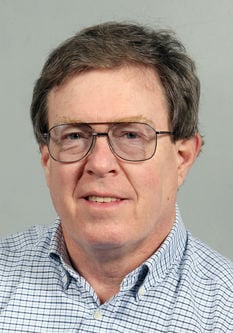 Lylli & Ivi Cakes & Sweet Treat Cafe will be in the former location of Jackie O's Coffee House, which closed a month ago after 11 years in business. The new cake shop/coffee cafe is named after Perez's daughters.
"I hope to open around Sept. 1," said Perez, who owns the business and has about 15 years of experience decorating cakes and cookies and making candy. Some of that experience was at Simply Cakes Bakery in the Eau Claire area, which was operated by her mother, Kathy Stafford.
Stafford, who has baked for a living for 50 years, operated Simply Cakes from 2008 to 2014, then operated Buttons Bakery in Rock Falls, Wis., until November 2015.
Stafford decided to come out of retirement to help her daughter start the new Galesville business.
It will specialize in fancy cakes — including wedding and special-occasion cakes — but also will make such things as cinnamon rolls, doughnuts, turnovers, muffins, cookies, cupcakes, cake by the slice, caramel corn, fudge and other candy, Stafford said. It also will have a variety of coffee drinks.
Perez hoped to have a Facebook page for the new business operating by this weekend.
---
Also on the Galesville town square, a store-closing sale is under way at Peanuts Toy Barn toy store and ice cream and candy parlor at 16853 S. Main St.
The sale began in early July, said Mark Hansen, who with his wife Hillary opened their retail toy store in 2014. They added the ice cream and candy parlor in June 2016.
"We'll be pursuing other opportunities," Mark Hansen said of the couple's decision to close the business. "We just felt it was time for a change.
"I expect to close sometime in the next couple months," Hansen said. Exactly when depends on how soon the store's inventory is sold, he said. Hours are 10 a.m. to 7 p.m. Wednesday through Friday and 9 a.m. to 5 p.m. Saturday.
---
Look for another Mexican restaurant, El Cerrito, to open about Sept. 1 in the former Mexican Tamales Restaurant location at 306 Sand Lake Road in Onalaska.
Aug. 2 was the last day for Mexican Tamales Restaurant, across from the Center 90 shopping center. It had opened last fall.
Mario Garcia owns the new restaurant, El Cerrito.
In a Facebook post announcing the closing, the owners of Mexican Tamales Restaurant said they had sold the restaurant and a new owner, menu and name would be coming soon.
---
The ALDI grocery store at 3133 Market Place Drive in Onalaska held a grand reopening celebration Friday to mark its remodeling and expansion.
The store closed in mid-June for remodeling and reopened July 20. The remodeled and expanded store now has five aisles and about 12,000 square feet of sales space, compared with four aisles and 9,500 square feet of sales space before.
Company officials said the updated store features more robust produce, dairy and bakery sections; as well as a modern design, open ceilings, natural lighting and environmentally-friendly building materials — such as recycled materials, energy-saving refrigeration and LED lighting.