Suzanne Roesler is doing her part to ensure that the Caledonia Bakery in downtown Caledonia, Minn., will reach its 100th anniversary in four years.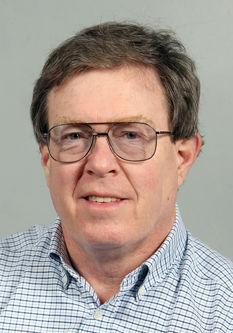 On March 1, Roesler bought the bakery — which was founded in 1923 and has been at 124 E. Main St. since 1972 — from Al and Sue Klug, who had owned it for 14 years.
Roesler, a native of Paradise in Michigan's Upper Peninsula, has lived in Caledonia since 1999 and in recent years worked at a few retail stores in La Crosse.
"I decided I wanted to own my own business" and learned that the bakery was for sale, Roesler said last week. She had learned how to bake from her mother, and the bakery has begun using her mother's pie crust recipe.
Roesler opened the bakery on March 8 after closing it for a week to tweak recipes and come up with some new items, such as a Danish bar that's made with her longtime baker's "excellent pastry dough" and comes in three varieties — chocolate and cream cheese, blueberry and cream cheese, and strawberry in cream cheese.
"We also used Paul's (the bakery's longtime baker) excellent sweet dough to come up with a raspberry almond sweet roll and a chocolate cherry sweet roll," that have been popular, Roesler said. "And we're still known for our maple long johns," she said.
"We want to do small batches baked daily," said Roesler, who plans to remodel the bakery's façade and interior in the next few years.
The bakery's hours are 6 a.m. to 4:30 p.m. Tuesday and Wednesday; 6 a.m. to 5:30 p.m. Thursday and Friday; 6 a.m. to noon Saturday; and closed Sunday and Monday.
For more information, call 507-725-3965 or visit the bakery's Facebook page.
---
Deb Walters has moved her Fresh Coat Painted Furniture business from 1824 George St. — where it had been since July 2017 — to Suite 116 in the Coulee Region Business Center at 1100 Kane St. in La Crosse. From outside the building, you can enter her shop through Door Q.
The business still sells furniture, most of which Walters painted; and Dixie Belle Paint brand paints, stains, finishes, patina sprays, furniture wax and paint brushes. Walters also does custom furniture painting and has begun offering kitchen cabinet and bathroom vanity painting. But she no longer sells home decor.
"I wanted to focus on painting furniture and kitchen cabinets, rather than home decor," Walters said of moving effective March 1 to the new, larger location, where she has a spray booth for painting kitchen cabinets.
At the new location, she also has more room for workshops she offers on painting furniture and on what she calls "crafty-type things."
Walters said she is at the shop by 10 a.m. most every Wednesday through Saturday, but recommends that people call ahead to make sure she's there.
For more information, call 608-780-3025 or visit the shop's Facebook page.
---
Thursday was the last day for the Apricot Lane Boutique in Valley View Mall in La Crosse.
The store had opened in May 2017 in the former Aeropostale location in the mall. Apricot Lane Boutique is a chain of women's boutiques that sell apparel, jewelry, handbags, accessories and gifts.
"We like our boutiques to have local owner/operators who have a passion for fashion and like to give back to the community and have a unique sense of how to deliver a 'Wow' customer experience," Apricot Lane CEO Patrick Stewart said Tuesday.
"We were unfortunately not able to locate such an owner/operator by the time the lease expired in Valley View Mall, so we elected to let the location close," Stewart said.
Stewart said Apricot Lane, based in Vacaville, Calif., has about 70 stores, and more than 20 additional stores will open this year.
He said Apricot Lane gift cards can be redeemed at any Apricot Lane location; Wisconsin locations include Wisconsin Dells, Eau Claire, Appleton and Green Bay. For a full list of locations, visit www.ApricotLaneBoutique.com or the Facebook page.
---
A Gordmans off-price apparel and home decor department store will open Thursday in the former Peebles department store at 22 Riverside Square in Prairie du Chien. The Peebles store closed March 9 for its conversion to Gordmans.
Both Gordmans and Peebles are divisions of Houston-based Stage Stores Inc., which has been converting a number of its stores to the Gordmans concept.
Hours at the new Gordmans store will be 9 a.m. to 9:30 p.m. Monday through Saturday and 10 a.m. to 9:30 p.m. Sunday.
Thursday's grand opening celebration will include various promotions, a 9 a.m. ribbon cutting and a $1,000 donation by Gordmans to Prairie du Chien Senior High School.
For more information, call the Prairie du Chien store at 608-326-1410 or visit www.gordmans.com.
---
The new 57-room Waterfront Hotel is expected to be completed in August at 113 S. Main St., along the waterfront in downtown Prairie du Chien.
The Wisconsin Economic Development Corp. announced this month that it has awarded a $250,000 state grant to the city to help fund construction of the hotel.
The $3.8 million, three-story hotel is being built by Sheckler Development, LLC, which consists of husband and wife Brian and Brittany Nichols. The 30,000-square-foot hotel is expected to create 12 new jobs.
For more information, visit the hotel's Facebook page.
---
Festival Foods last week announced plans to build a 67,000-square-foot store that will open this fall next to Blain's Farm & Fleet on Hometown Circle in Verona, Wis.
It will be Festival Foods' 33rd location in Wisconsin, will operate 24 hours a day and will have about 250 employees.
The new Verona store will exemplify Festival Foods' continuing commitment to selection, value and service excellence, said Mark Skogen, Festival Foods president and CEO.