Local restaurateur Matt Boshcka, Brady Blankenship and Scott Anderson plan to open CannaBiz Depot, which will sell CBD products and other items made from hemp, on April 1 in the former Stamp 'n Hand store at 200 S. Fourth St. in downtown La Crosse. Its grand opening is planned for April 20.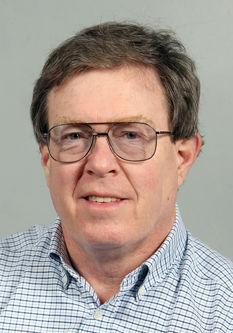 The building's interior and exterior will be remodeled before the store opens, Boshcka said.
CBD (cannabidiol) is a compound that's increasingly being used in lotions, dietary supplements, food products and other items. Advocates for CBD say it offers health benefits such as relieving pain, anxiety and inflammation. The federal Food and Drug Administration has approved a medication containing CBD to treat seizures.
The 2018 Farm Bill recently approved by Congress and signed by President Trump removed hemp from the list of federally controlled substances and treats the low-THC version of the cannabis plant like any other agricultural crop. THC is the cannabis compound that gives pot its high.
Boshcka said CannaBiz Depot will be a "one-stop hemp and CBD shop. All of our CBD products – oils, tinctures, foods, beverages, lotions, creams, gummies, vapes – will be third-party lab tested and will have a certificate of authenticity for the lab results, ensuring that we have the best available CBD on the market."
Boshcka added, "We plan on having one of the largest, and most diverse, CBD inventories in the state at the store and also will be selling most of our products online. We will have the widest variety of hemp product offerings in one location in the state and maybe even the Midwest. We'll have hemp items related to food and beverage, health and wellness, beauty, bed and bath, clothing and accessories, pets and much more.
"We will also be selling our own private-label CannaBiz Depot CBD products," Boshcka said.
"As it currently stands, none of our products will have more than the federally legal 0.3 percent THC — the psychoactive component in cannabis — and we will be adhering to all laws and regulations related to hemp," he said.
---
Sonya and Dean Pennel of Sparta will open their seventh Burn Boot Camp location on March 4 in Suite 507 of the Holmen Square shopping center at 500 N. Holmen Drive in Holmen.
They opened their first Burn Boot Camp location in 2006 in La Crosse and plan to have 16 locations in Wisconsin and Minnesota in the next few years. Burn Boot Camp, which sells franchises, was founded in 2012. It is based in Huntersville, N.C., and has 187 fitness locations in 37 states.
The high-intensity camps last 45 minutes and are comprised of 72 different styles and 15 different formats. Nutritional training also is offered. All workouts before 5 p.m. are only available to women, and a childwatch service is available for mothers free of charge while they are on-site.
---
Heather Gustafson opened her Health and Healing Massage practice on Feb. 4 in the Baltz Dentistry building at 114 N. Leonard St., across from the post office in downtown West Salem.
Gustafson will hold an open house from 2 to 6 p.m. March 4.
"I offer therapeutic massages that include Swedish, deep tissue, sports, prenatal and cupping," said Gustafson, who has been a massage therapist for three years. She is a licensed massage therapist.
"I worked for a few other massage businesses prior to going out on my own," she said. And before becoming a massage therapist, she was a certified nursing assistant.
Hours are 10:30 a.m. to 6:30 p.m. Monday, Wednesday and Friday; and 10 a.m. to 2 p.m. Saturday. Everything is by appointment.
For more information, call 608-206-7898 or visit Facebook.
---
A new Dollar General store opened Feb. 14 at 714 E. Cedar St. in Houston, Minn., and will have a grand opening celebration Saturday with giveaways and special deals.
Store hours are 8 a.m. to 10 p.m. seven days a week and the store's telephone number is 507-896-2021.
Based in Goodlettsville, Tenn., Dollar General's stores offer national name brands and private brands of food, housewares, seasonal items, cleaning supplies, basic apparel and health and beauty products. As of Nov. 2, the chain operated 15,227 stores in 44 states.