Two sisters raised in Alaska have opened the Coffee on the River coffeehouse at 60 S. Front St., along the Mississippi River in downtown Lansing, Iowa.
The coffeehouse opened Sept. 26 and its wine and craft beer bar opened Nov. 1.
Owners Diana Wilson-Thompson and Wendi Eiden grew up in Wasilla, Alaska, best known as the hometown of former Alaska Gov. Sarah Palin, who also was the 2008 Republican vice presidential candidate. The sisters' father was originally from Hayfield, Minn., and their mother grew up in the Austin, Minn., area.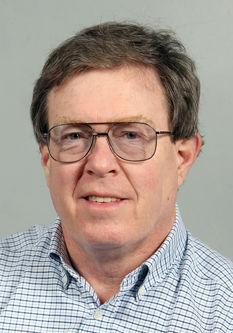 Diana has lived in the Tri-State Area for about 22 years, and Wendi moved to the area in July to help her sister start the coffeehouse. "We began talking about doing this five or six years ago," Wendi said last week.
The coffeehouse is in the former location of Gracie's Hutch, a shop that moved to Stoddard earlier this year. The sisters extensively remodeled the space in the historic G. Kerndt and Brothers Elevator and Warehouses building. The business can seat about 75 people inside and about 10 people on its outdoor deck.
Besides a variety of coffee and tea beverages, Coffee on the River serves baked goods such as muffins, scones, cookies, dessert bars and cheesecakes; soup; salads; and four kinds of sandwiches – roast beef, French ham, smoky turkey and Southwestern chicken.
Its wines come from smaller, family-owned wineries in Europe, Diana said.
Hours are 8 a.m. to 2 p.m. Sunday, 7 a.m. to 4 p.m. Monday through Wednesday and 7 a.m. to 9 p.m. Thursday through Saturday. For more information, call 563-538-2899 or visit www.coffeeontheriver.com or the coffeehouse's Facebook page.
---
Amy Britton and Lori Bixby opened 180 Nutrition on Oct. 30 at 1241 Badger St. in the Aguilera building near the University of Wisconsin-La Crosse campus.
The new shop makes and sells meal replacement and post-workout shakes, as well as energizing teas and protein coffees, using Herbalife products. And it offers one-on-one wellness coaching to help people reach their wellness goals. Britton and Bixby are Herbalife distributors.
Hours at the shop are 7 a.m. to 5 p.m. Monday through Thursday, 7 a.m. to 3 p.m. Friday and 9 a.m. to 1 p.m. Saturday. It may be open on Sundays at some point in the future, Britton said.
The shop's grand opening celebration will be Saturday.
"Our goal is to provide a healthy, positive atmosphere and healthy, fast food, for people to come to sit and visit awhile, or to take it to go," Britton said. The shop can seat about 25 people at tables, chairs and stools, and has free Wifi Internet service.
For more information, call 608-317-5959 or visit the shop's Facebook page,
---
Union Bank of Sparta expects to open its new Tomah branch on Dec. 2, said Lindsi Schwarz, manager of the Tomah branch.
Construction of the building, at the corner of Superior Avenue and Council Street, should be completed by the end of November.
Schwarz said the Sparta bank decided to open a branch in Tomah to increase customer convenience. "We have a lot of customers in the Monroe County area, a lot from Tomah and the surrounding area, so we wanted to bring that convenience to them," she said.
---
Festival Foods opened its 33rd Wisconsin location, and its first in the Milwaukee area, on Friday at 5600 S. 108th St. in Hales Corners.
The new 67,000-square-foot store is open 24 hours a day and has about 250 employees. Mark Skogen, president and CEO of Festival Foods, said the company is honored to join the Hales Corners business community.
Festival Foods, founded in Onalaska in 1946 as Skogen's IGA, began operating as Festival Foods in 1990. For more information, visit www.festfoods.com.
The business news you need
With a weekly newsletter looking back at local history.