The La Crosse-based MOKA coffee shop chain is expanding to Onalaska.
Construction has begun on a MOKA drive-thru location in the Crosseroads Center shopping center along Hwy. 16 in Onalaska.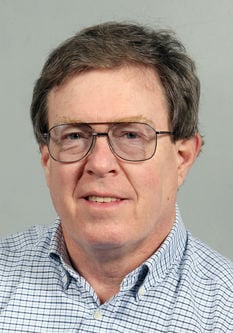 The drive-thru is expected to open in early to mid-September, said Joan Wilson, one of two owners of MOKA. It will be east of the Ground Round Grill & Bar, and will be MOKA's seventh location.
"We will have our full menu, with coffee, espresso drinks, teas, smoothies and baked goods like doughnuts, muffins and scones," Wilson said, along with other items such as oatmeal and MOKA bars.
"We've been looking for a location in Onalaska for years," Wilson said. "This is the location we've been waiting for. It's a very central location and it has easy access."
The Onalaska drive-thru probably will have about 12 employees, Wilson said.
---
July 15 will be the last day for Fine Things Consignment at 1300 Caledonia St., because owner Ruth Deml is retiring after more than 26 years in business.
Deml, who opened the consignment store in 1990, said she will lease the building to Northside Community Church, which has been looking for a home on La Crosse's North Side.
"I just felt it was time" to retire, Deml said. "I'll spend more time with family and travel."
Store hours are 10 a.m. to 5 p.m. Tuesday through Friday, 10 a.m. to 3 p.m. Saturday and closed Sunday and Monday.
The store mainly sells furniture, home decor and women's accessories such as purses, shoes and jewelry. Before it closes, the store also will sell display cases, mannequins, a jewelry case and a cash register. For more information, visit www.finethingsconsignment.com or the store's Facebook page.
As for Northside Community Church, Pastor Derek Mueller said it hopes to begin holding Sunday services at the Caledonia Street location at the beginning of September. For the past two years, it has held services at Logan High School and the Copeland Park baseball field.
Mueller said the church also is looking for ways to use the building to serve and reach out to the community during the week. For more information, visit www.northsidecommunity.org.
---
The Peddlers Wife antique mall opened May 27 in the former Max's Club 95 supper club at 101 Sand Prairie Road N., at the intersection of Hwy. 95 and Interstate 94 in Hixton, Wis.
Candace and Charles Taylor bought the building earlier in May, after the supper club's owners decided to focus on their catering business. The antique mall has room for 30 vendors, Candace said. "We have 20-some in here now, and we're almost full," she said.
The Taylors have owned The Village Peddler antique store at 124 E. Main St. in downtown Hixton since 2013. They own all of the antiques in that store, and some of the antiques in their new antique mall.
The Peddlers Wife also has a gift shop area with new and old country decor. And in the former supper club bar area, people can buy a featured wine of the week by the glass, and a variety of bottles of wine from area wineries. The Taylors hope to begin offering bottled beer by the end of June.
People will be able to drink only one glass of wine or bottle of beer at the antique mall, under an agreement the Taylors have with their insurance company.
Candace said she and her husband also may offer food in the future.
"We have the other (store) and it was always our intention to expand," she said of the couple's decision to open a second store. "The opportunity came up for us to expand."
Hours at The Peddlers Wife are 10 a.m. to 5 p.m. seven days a week. For more information, call 715-963-0104 or visit the antique mall's Facebook page.