Kohl and Jessica Adamson, who own Cordell's Automotive in Holmen, will open Cordell's Automotive Onalaska on Monday in the former John's Omni Auto Service at N5097 State Road 35.
The Adamsons bought John's Omni Auto on Wednesday from John Campbell, who had started the auto service business in 1994. Signs with the new name should go up within a couple months, the new owners said.
Hours at the Adamsons' new Onalaska location will be 7 a.m. to 5:30 p.m. Monday through Friday and closed Saturday and Sunday. The new location will have about seven employees and will offer such things as tires, auto repairs, glass replacement and digital safety inspections. A grand opening celebration probably will be held next spring.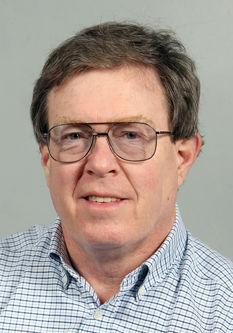 "We have a vision to continue growing in the greater La Crosse area and to bring more services to a wider audience that focus on raising safety standards in the automotive industry," Kohl Adamson said of the couple's decision to add a second location.
"We want to focus on being more of a proactive repair shop by using digital safety inspections that help our customers avoid expensive, unexpected repairs," Jessica Adamson said.
Cordell's Automotive was started by Kohl's father, Cordell Adamson, in 1983. Kohl and Jessica took over the business in 2017.
---
United Country Summit Realty in Holmen said it joined with partner offices in the Midwest to form United Country Midwest Lifestyle Properties effective Oct. 1.
The new entity has five offices including Holmen and serves buyers and sellers of recreational, rural and residential properties in Wisconsin and eastern Minnesota. The new brand combines three names – United Country Summit Realty Group, LLC in Holmen; United Country Badgerland Auction & Realty in Richland Center and Oconomowoc; and United Country Hamele Auction & Realty in Portage and Adams. Together, this group was the number-one United Country franchise in the nation by sales volume for August 2019.
Midwest Lifestyle Properties will continue to partner with Hamele Auction Services to offer turnkey auction services for real estate and personal property.
---
Access Mobility Products opened Monday at its new location at 1542 Rose St., on the far North Side of La Crosse.
Joe Scott, who with his mother Beverly Scott owns the business, said it had been at 226 Hood St. in the Muddy Flats area, which is south of the City Brewery. The business started about 30 years ago, he said.
Access Mobility Products sells, installs and services such things as power scooters, wheelchairs, elevators, ramps, stairlifts and vertical platform lifts. It also offers van conversions.
Joe Scott said the business moved so it could be in a more central location, with more visibility. A grand reopening celebration will be Nov. 1 at the new location.
Access Mobility Products' hours are 8:30 a.m. to 5 p.m. Monday through Friday and other times by appointment.
---
Samantha Thelemann and Alexa Quam have opened the Great River Montessori School in Suite 4 at N5560 County Road ZM, Onalaska. It's in a new building that also houses the Breidenbach Wellness Center.
Classes began Sept. 3, and the school "pretty closely" follows the Holmen School District's calendar, its two founders said last week. They're still accepting students for 4-year-old pre-kindergarten through third grade, but the school's 3-year-old preschool program is full at the moment.
Children can continue at the school through the sixth grade, if their parents wish, as Thelemann holds a Montessori certification through sixth grade, allowing her to teach up to that level.
Thelemann and Quam said the new nonprofit school offers individualized education that follows the Montessori method and uses specific Montessori materials to follow each child's development. They hope to have a grand opening celebration before winter.
The business news you need
With a weekly newsletter looking back at local history.