Coulee Bank has applied to federal and state regulators for permission to open a full-service branch in part of The Shoppes at Hale Drive retail/office development planned at 129 Hale Drive, near the new Festival Foods store that's under construction in Holmen.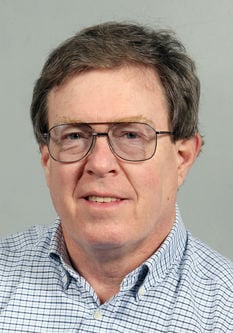 "Our goal is to have our Holmen location open in late 2017, early 2018, depending upon how quickly the building can get constructed to our specifications," said Dirk R. Gasterland, Coulee Bank executive vice president.
It would be the fourth full-service branch for the La Crosse-based bank. The others are in La Crosse; Onalaska; and Rochester and St. Paul, Minn.
"There's been a number of reasons that we've looked at the Holmen area," Gasterland said. "It's a strong, vibrant and growing community, and we wanted to wait for the right opportunity to present itself. I believe that we have found it with this new location near the new Festival Foods store."
"We have signed a letter of intent with (The Shoppes at Hale Drive) developers and as such, we are required to submit a branch application" to the Federal Deposit Insurance Corp., Gasterland said. As part of the application process, the bank published a legal notice about its Holmen plans in the May 26 Tribune, starting a 15-day public comment period.
---
The Good Feet Store opened Monday at its new location at 40 Copeland Ave., between The Mac Guys and CenturyLink stores in Three Rivers Plaza in La Crosse. It had been at 9432 Hwy. 16 in Onalaska.
Lisa Schwartzhoff, who has owned the local store since 2011, said she moved it to provide easier access and parking. The store specializes in custom-fit arch supports to help relieve pain and pressure in feet, knees, hips and backs.
Hours at the new location are 10 a.m. to 6 p.m. Monday through Friday, 10 a.m. to 3 p.m. Saturday and 11 a.m. to 3 p.m. Sunday. For more information, visit www.goodfeet.com or the La Crosse store's Facebook page.
---
Monday was the last day for the RadioShack store in Shelby Mall.
On March 8, the Texas-based electronics retailer filed for bankruptcy for the second time in just over two years. It said it was closing about 200 stores and evaluating options on the remaining 1,300.
On May 26, RadioShack announced it was closing more than 1,000 stores during the Memorial Day weekend, leaving fewer than 70 corporate and 500 RadioShack dealer stores around the nation. (It also will continue to sell online.) The La Crosse store was a corporate-owned store.
The city's other RadioShack store, in Valley View Mall, closed in 2015 as part of the company's first bankruptcy. At its peak, RadioShack operated more than 7,300 stores.
---
The Payless ShoeSource store in Valley View Mall is on a list of another 408 stores that Payless is seeking bankruptcy court permission to close. But it might remain open.
Payless filed for Chapter 11 bankruptcy protection in early April and immediately began closing about 400 stores. On May 24, it filed a motion asking a bankruptcy judge for permission to close an additional 408 stores – including 112 stores that it definitely plans to close, and another 296 stores (including the Valley View Mall store) that may close if lease negotiations with landlords aren't successful.
When it filed for bankruptcy protection, Payless had about 4,400 stores.
---
First American Roofing & Siding Inc. has moved to Suite A at 3809 Creekside Lane in Holmen.
It moved April 1 from its former location at 1828 E. Main St. in Onalaska.
Dallas and Amy Werner own the business, which his parents, Doug and Gretchen Werner, founded in 2005. Amy is the office manager.
"We moved because we needed more room for growth and wanted a larger showroom for customers and more room for staff," Dallas Werner said.
The business installs and repairs roofs, siding, soffit, fascia, gutters and gutter guards. It also installs and services skylights, installs windows, cleans exterior surfaces and offers roof snow and ice dam removal services.
First American has added some new services, such as house washing, deck cleaning and gutter cleaning. And as a participant in the nationwide No Roof Left Behind program, it will give away a free roof to a deserving La Crosse-area family this fall.
---
May 27 was the last day for the Black River Surplus & Gift Outlet store, which Wanda and Allen Skroch and their son, Troy, started in 1994 on the west side of Black River Falls.
The store closed with the retirement of Wanda and Allen, said Troy's wife, Julie Skroch. But Julie and Troy will continue to operate the family's Black River Furniture & Cabin Outlet store, which opened about eight years ago on the east side of Black River Falls.
"It would have been too much" for Troy and Julie to operate both businesses, Julie said. "And our furniture business has been expanding and the world is changing with the surplus close-out market," she added.
Black River Furniture & Cabin Outlet sells rustic cabin furniture as well as furniture for the entire house, in three buildings that together have more than 30,000 square feet of space
The family hasn't decided what to do with its Black River Surplus & Gift Outlet building, which has more than 20,000 square feet of space. That store sold a wide variety of overstock/surplus items such as tools, housewares, home decor, office supplies, greeting cards and gift items.