Melodie Sciborski of Holmen and Todd Thompson of La Crosse plan to open Cozy Coffee in early June in the former Verve credit union branch office at 515 Amy Drive in the Holmen Square shopping center in Holmen. Verve recently moved its Holmen office to a new building on Hale Drive.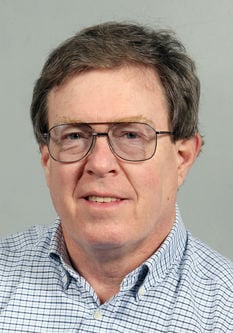 The two longtime friends call their new venture a coffee cafe, something Holmen hasn't had for a few years.
"We'll serve our specialty coffees, teas, smoothies and ice cream," Sciborski said. "And we'll serve a light lunch, with sandwiches, salads and soups, all homemade." Homemade baked goods, such as scones, muffins, cookies and dessert bars, as well as candy, will be available all day.
The new business also will have a retail area selling coffee beans, ground coffee, coffee presses, coffee mugs and local products such as stained-glass creations, as well as bath and beauty items that Sciborski makes under the Sugar & Spice name.
"There's no coffee shop here" in Holmen, Sciborski said. "We hear from everybody that it's very much needed. People are excited" that Cozy Coffee will be opening.
Thompson said he has been in the service industry his entire life, and over the years has owned two bars.
"Coffee has always been a passion of mine," Sciborski said. "This is making a dream of mine come true."
For more information, visit Cozy Coffee's Facebook page.
---
Dive Bar is the new name of the former Carbone's Pizzeria & Billiards at 1920 Ward Ave. in La Crosse.
The establishment's name and concept changed in January, said Gary Gruber, operations manager for businesses owned by Andrew Schmitz, including several bars in in Wisconsin and Minnesota. "We just weren't making it under that concept" at the La Crosse location, Gruber said. So Schmitz dropped the Carbone's pizza franchise for La Crosse and returned to the sports bar concept for that location.
Three billiards tables from the former billiards area were moved to the former kids' games area. And the former billiards area has been converted to a game room. All games in that room, such as Foosball and ping pong, are free at all times.
The new menu is smaller than the old one, but still includes freshly made pizzas. Most pizzas are priced at $10, and most appetizers are priced at $7. Dive Bar also has several promotions during the week. For example, all beverages are half-price on Mondays, Tuesday is free game night with pool, darts, jukebox and select video games available for free; there's free bingo on Wednesday; and DJ Trivia and a Queen of Hearts drawing are on Friday. There are Double Up for a Buck drink specials throughout the week.
Hours are 3 p.m. to midnight Monday, 3 p.m. to 1 a.m. Tuesday through Thursday; 3 p.m. to 2:30 a.m. Friday; 11 a.m. to 2:30 a.m. Saturday; and 11 a.m. to midnight Sunday.
---
Luke and Emily Wagner of Galesville, who opened their first Beef Jerky Outlet franchise store in April 2016 in the Crossing Meadows shopping center in Onalaska, soon will have five of the stores.
The Wagners opened their second store last October in Albert Lea, Minn. And at press time, they expected to complete the purchase of two existing Beef Jerky Outlets — in Wisconsin Dells and Madison — by the end of last week.
The Wagners also have signed a lease for a Beef Jerky Outlet that they plan to open in May in the Crossroads Shopping Center along Broadway, near the county fairgrounds, in Rochester, Minn. That will bring their total to five stores.
Luke Wagner said he and his wife plan to open a sixth store in the next few years, but haven't chosen a location for it.
The chain's stores sell more than 100 varieties of jerky, as well as such things as rubs, hot sauces, jams, pickled foods, candy, flavored popcorn and souvenir merchandise. For more information, visit the Onalaska store's Facebook page.