Some of his friends call him Crazy Dave because of things he's done — such as occasionally jumping with daredevil friends from one moving freight train to another in a La Crosse railyard during his high school years.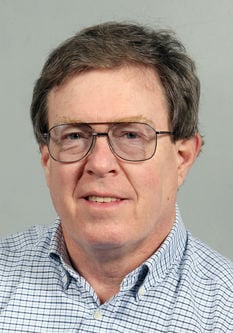 That's why Dave Willette chose the name Crazy Dave's Auto Repair for his new business, which opened in November in the former Transmission Specialists location at 3207 South Ave., on the South Side of La Crosse. He also wanted a business name that would stand out.
"I've been doing automotive work since I was 14," said Willette, who is 48. This is the first time he has owned his own business. "It's been a longtime dream," he said. "It's doing well.
"I do diagnostics, suspensions, brakes, exhaust, motors and transmission rebuilds" as well as oil changes, Willette said of his auto service and repair business. His customers include some local used-car dealers, he said.
Hours are 8 a.m. to 5 p.m. Monday through Friday, with Saturday hours available by appointment. Crazy Dave's telephone number is 608-519-3717 and it soon will have a website and be on Facebook. Willette plans to hold a grand opening later this year.
Willette also participates in street drag races at the La Crosse Fairgrounds Speedway in West Salem.
---
Dale and Yvonne Peterson opened the Corner Store on Dec. 29 in the former Alwood's West Side Grocery at 923 Main St. in Black River Falls. Alwood's closed last spring.
"It's kind of like a convenience store," Dale said of the new business, which sells a large variety of everyday food products, along with deli meats and cheeses sliced to order and homemade sandwiches. It also sells alcoholic as well as nonalcoholic beverages.
Store hours are 6 a.m. to 9 p.m. Monday through Friday, 7 a.m. to 9 p.m. Saturday and 7 a.m. to 7 p.m. Sunday. Peterson said he and his wife might have a grand opening celebration in the spring.
For more information, visit the Corner Store's Facebook page.
---
Prairie Farms Dairy, based in Carlinville, Ill., and Swiss Valley Farms, based in Davenport, Iowa, have announced a planned merger of the two farmer-owned dairy cooperatives and say it will expand products for both brands.
Swiss Valley has five plants that produce cheese and whey powder, including one in Mindoro, Wis., that produces blue and Gorgonzola cheeses.
With the planned merger it will be "business as usual for customers and employees at all plants, including the Mindoro cheese plant," said Rebecca Leinenbach, Prairie Farms vice president of marketing and communications.
The Mindoro plant has 44 employees and will continue to have the Swiss Valley name, she said.
Under the agreement announced in December, Prairie Farms will merge the assets of Swiss Valley into Prairie Farms Dairy Inc. and the combined company will operate under the latter name.
No changes in personnel or manufacturing locations are being planned as part of the merger, Leinenbach said. Swiss Valley will retain its Davenport headquarters.
Leinenbach said Prairie Farms will expand into the cheese business with the merger. She said eventually, the two brands will produce products for one another, retaining both brands.
The merger is subject to approval by both cooperatives' members. If approved, it's expected to close in mid-2017.