A former Onalaska resident has returned to open the Crooked Pint Ale House in late August in the former Ground Round Grill & Bar location at 9348 Hwy. 16, in the Crosseroads Center shopping center in Onalaska.
Jarrod Byers, who will own and operate the Onalaska restaurant, has been a regional manager for the Crooked Pint chain since 2016.
"I moved to the area in seventh grade and was there through my first year in college," Byers said. "I actually went to prom night dinner at that exact same location in high school when Ciatti's (which has since moved to another Onalaska location) was there." He graduated from Onalaska High School in 1998.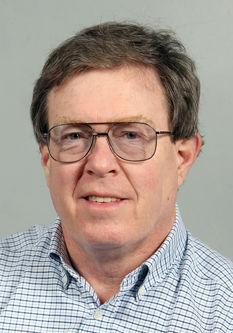 Crooked Pint Ale House is part of the St. Paul, Minn.-based Hightop Hospitality family of restaurants, which also includes Green Mill Restaurant and Bar, Sweet Pea's Public House and Harriet's Inn.
Byers said the Onalaska restaurant will provide exceptional food and service, including a variety of Juicy Lucy burgers, craft beers, wines and spirits. "We will also have the Hilltopper Game Room, which is an area within the restaurant with interactive games, as well as a couple of console stations for PS4 or Xbox," he said.
Crooked Pint Ale House also will have large TVs and a large outdoor patio. The chain says its menu features classic pub fare, with more than 50 choices for lunch and dinner, as well as weekend brunch and kids menu selections. For more information, visit www.crookedpint.com or the Onalaska restaurant's Facebook page.
---
All Star Elevator LLC and All Star Mobility LLC opened July 22 in the former Sara Lee bread outlet store at 66 Copeland Ave. in La Crosse.
The bread store moved in 2013 to 1904 George St. Since then, the Copeland Avenue building had been vacant except for when it served seasonally as the Salvation Army Christmas store.
The two All Star corporations are essentially one business that's based in Chippewa Falls, said Jason Pridemore, office manager in La Crosse. The La Crosse office moved to Copeland Avenue from 2710 Commerce St., where it first opened two years ago.
All Star sells, installs, repairs and services such things as residential and commercial elevators, ramps, stair lifts, van and other automobile lifts, and scooters.
You have free articles remaining.
Register for more free articles.
Stay logged in to skip the surveys.
---
Bob and Laura Mausolf opened Wild and Free Yoga Studio on July 15 in Suite 3 at 120 Hale Drive in Holmen. It's in part of the building that also houses Hmong Grocery Store, across the street from Festival Foods.
The new yoga studio offers classes seven days a week, and has classes for all ages and abilities, Laura said. "People can sign up on our website or on the MINDBODY app," she said.
"We have a children's program, Little Yogis, that offers classes to children on Saturday with an adult class at the same time in a separate studio," Laura said. "We have beginner classes on Thursdays at 6 p.m. Our classes vary from slow flow to a heated power flow class." The studio soon will offer a chair yoga class for those with limited mobility.
"I teach yoga," Laura said. "Bob teaches speed and agility camp for kids. The next camp starts Aug. 18 and is a six-week series."
The studio's grand opening will be from 5 to 8:30 p.m. Sept. 7. "Classes will be free that weekend – the 6th, 7th and 8th," Laura said.
---
A Cricket Wireless store opened July 23 at 4258 Mormon Coulee Road, in Shelby Mall. A grand opening celebration is planned for sometime in August.
The new store sells prepaid, no-contract wireless cell phone plans, as well as cellphones and accessories. It's owned and operated by Mobilelink, which is based in Houston, Texas, and is the nation's largest authorized Cricket dealer. Cricket is a subsidiary of AT&T.
Hours at the new La Crosse store are 10 a.m. to 8 p.m. Monday through Saturday and noon to 6 p.m. Sunday.