Deb Heiden has renamed her resale business Debo's Vintage Emporium and moved it to its own storefront at 1232 Caledonia St., at the southeast corner of Caledonia and Clinton streets.
Since March, Debo's Resale had been operating in part of the Gifted Hands Redesigned store at 1200 Caledonia St. But Gifted Hands Redesigned's last day open was Oct. 1, and Heiden opened Debo's Vintage Emporium on Oct. 12 at 1232 Caledonia St.
"What I sell is mostly vintage," Heiden said of her new business name. "I have furniture, furnishings, jewelry, kitchen items and some antiques. I've expanded the jewelry selection a bit" with the move.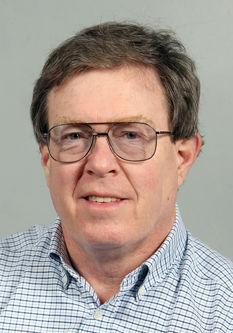 Heiden started her business in 2016 at 726 S. Seventh St. and moved it in 2017 to 614 Main St., before moving it last spring to Caledonia Street. She operates it with the help of her son, Max.
Debo's Vintage Emporium has started its holiday season hours of 10 a.m. to 4 p.m. Sunday, 10 a.m. to 7 p.m. Monday through Friday and 10 a.m. to 5 p.m. Saturday.
For more information, call the store at 608-498-9719 or visit its Facebook page.
---
Cheryl Dennison says she and Kelley Becker closed their Gifted Hands Redesigned store at 1200 Caledonia St. so they can focus on their The Craft & Vendor Marketplace store at 511 Main St. in downtown La Crosse. They rent spaces to vendors.
"The handmade things that were in (Gifted Hands Redesigned) are here now," Dennison said of the downtown store, which opened at 125 S. Sixth St. in 2015 and moved to its current Main Street location in 2017.
Dennison and Becker opened Gifted Hands Redesigned in February 2018.
---
I've got one more detail — the exact location — regarding Tuesday's announcement by the Tomah VA Medical Center that the River Valley VA Community Clinic in La Crosse will move in early 2021 to a former retail space in Valley View Mall.
Tuesday's announcement didn't identify the space.
But a Tomah VA Medical Center spokeswoman told me Thursday that the clinic will occupy part of the former Herberger's department store on the east side of the mall. She had no additional new details.
Herberger's operated in that mall anchor space from 1980 when the mall opened, until it moved to the much larger former Macy's department store on the mall's west side in 2017. Herberger's closed at the former Macy's location in August 2018.
---
The Viroqua Chamber Main Street program and the Viroqua Visitors Center will open Friday at their new location at 114 S. Main St., next to the Historic Temple Theatre in downtown Viroqua.
They're moving to the new location from 201 N. Main St.
An open house at the new location will be from 4 to 7:30 p.m. Nov. 29, the same day as the annual Twinklefest celebration.
"It was a great opportunity to be in a beautiful space with amenities that will allow us to serve our membership better," Viroqua Chamber Main Street Executive Director Nora Roughen-Schmidt said of the new location.
Among other things, she said, "This will allow us to have more meeting room and event capacity. We can have about 100 people in the meeting area," compared with about 25 people in the previous location. The new location also is handicapped-accessible.
Hours will be 10 a.m. to 4 p.m. Monday through Friday and at other times by appointment. For more information, call 608-637-2575 or visit www.viroqua-wisconsin.com or Facebook.
---
Tami Rae Melcher opened her Estate Sales by Tami Rae showroom and offices on Monday at 122 N. Main St. in downtown Viroqua, as part of the holiday pop-up shop program.
Melcher said she has been conducting estate sales for more than a year and has been buying and selling things for more than 30 years.
Melcher said she will continue to hold estate sales at homes, but also will have items for sale in her showroom. "We'll have things like antiques here" in the showroom, she said. "Items will change weekly."
Regular business hours at the showroom and offices will be 11 a.m. to 5 p.m. Monday through Friday, but Melcher said she occasionally also will be open on Saturdays for special events. She plans to hold a grand opening celebration from 11 a.m. to 5 p.m. Friday and 9 a.m. to 5 p.m. Saturday.
For more information about Melcher's business, call 608-387-6613 or visit its Facebook page.
Melcher's business is the third holiday season pop-shop to open in Viroqua this fall. As I've reported in previous columns, the first two were Lil Acres Alpaca Shop and Pink Spruce Photography & Boutique. At least one more, a chiropractic office, is expected to open soon.
This is the sixth year for the holiday pop-up shop program in Viroqua, which is sponsored by Viroqua Chamber Main Street and participating landlords. The program is possible because of a partnership with Couleecap and a state grant.
The grant pays the rent to the landlords for up to three months.
---
Shanen Kazynski has started The Respite Caregiver of La Crosse service.
Kazynski, who says she is a registered and experienced respite caregiver, offers companion care and support, non-medical health care and support, end-of-life doula, and family meetings services.
The business news you need
With a weekly newsletter looking back at local history.